There's no denying that Mark Zuckerberg has created a platform that is larger than he ever anticipated.
In its first form, Facebook was 'Facemash', a program where users picked the hottest person. Of course, Facebook now boasts a two billion userbase and is a money-making BEHEMOTH that potentially holds more personal data than any other institution in the world.
Don't 'cha just hate it when that happens?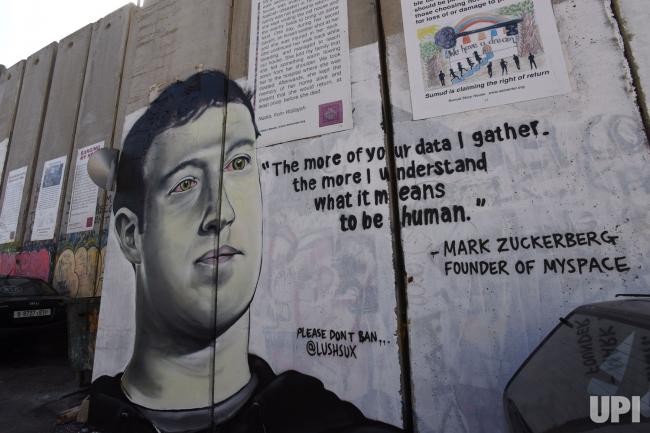 But credit where credit's due, Facebook has stepped up from humble origins and proved to be an outstanding platform for businesses to engage with their audiences and monetise their brands. And for the most part, no other social media channel comes close to the tools that Facebook offers.
Along with the wide variety of ad formats and placements on offer, it's Facebook's targeting options that keeps it ahead of the competition. But as powerful as its targeting options are, the true magic is in its retargeting capabilities.
If you're starting to use Facebook to advertise your business, here are eight great ways your can retarget your audience and elevate your strategy.
1. Website visitors
Let's start off with the obvious option: if you have the Facebook pixel installed on your website, you can use that to retarget website visitors.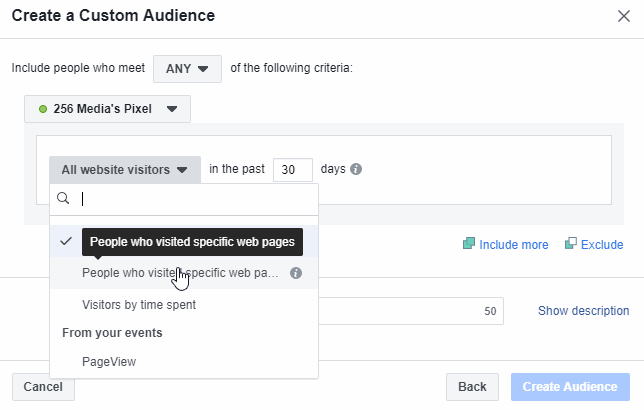 From here, you have a few options:
All website visitors: Exactly what you think it is. This option lets you retarget users from your whole site from a selected amount of days. If you're only offering one service or product, this could potentially be a good avenue for you.
People who visited specific web pages: Retarget people from specific pages on your website. This is great if you're retargeting people from specific service pages, or if you've mapped out your strategy using the Inbound Methodology. This way, you can retarget people with a relevant next-stage asset that aligns to their journey to making a purchase decision.
Visitors by time spent: Retarget visitors who spent the longest on your website. This is broken down for you by the top 25%, 10% or 5% within the desired time range.
From your events: You can retarget visitors based off your custom events. For example, if you have an event pixel installed that tracks if a customer added an item to their cart, you can retarget them with relevant ads on Facebook to increase the chances of a conversion. Alternatively, you can do this using URL trails, but since these events are recognised and supported by Facebook, you can leverage these a lot better across Facebook's products.
2. Video views
Facebook allows you to retarget users who watched your video for any amount of time. This is really effective, as it allows you to quickly build an audience of really qualified users.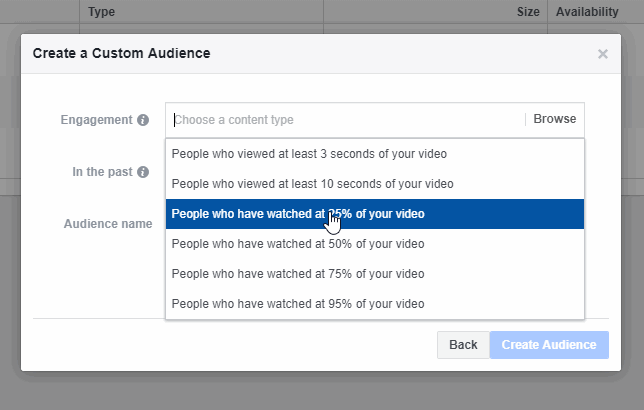 For example, if you amplify a video to your audience of a demo of your product, you can create an audience of people who watched 75% or more of that demo. People who watched most of the video are more likely to be interested in your product, right? Therefore, retargeting these users will be way more cost-effective for your budget!
3. Customer File
For all of you Inbound Marketing lovers out there, this one is for you!
Facebook allows you to upload a list of contacts (emails or phone numbers) and create a custom audience from it. Facebook will match these details to existing user profiles. You can either import a csv list or use the integration with Mailchimp.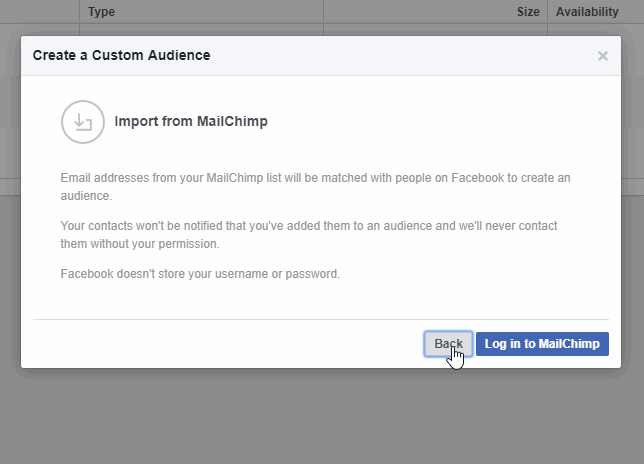 If you're a B2C, this is a really effective way of engaging with an audience that is obviously familiar with your brand. If you're a B2B, be aware that since it matches details to personal profiles on Facebook, you might not get a lot of leads matching with company emails. Plus, Facebook requires a minimum of 2,000 users to get any kind of reach for your ads, so unless you have a giant contact database, this might not be a good option for you.
Alternatively, you can use LinkedIn Matched Audiences!
4. Page Engagement
You can create an audience of people who engaged with your Facebook page.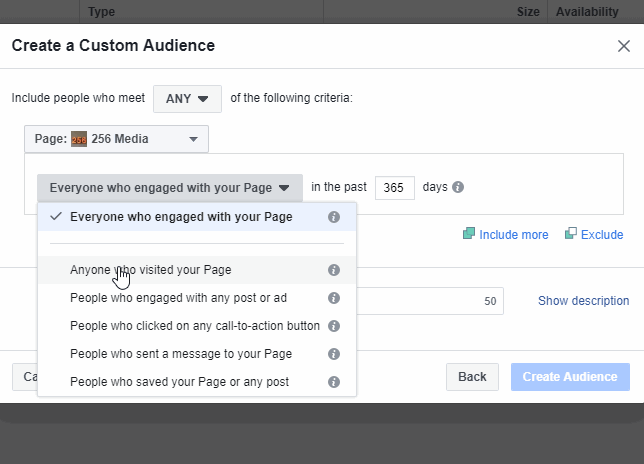 At the moment, the targeting options here are a little broad. Since the criteria is mostly based on any post or action on your page, it's difficult to segment your audiences by interest here. But, if you're a company that offers one service or product, this is a quick an easy way to build a sizeable audience to engage with.
5. Facebook Events
Retarget users who engaged or responded to your Facebook event.
Create an audience of people who responded with Going, Interested or simply just engaged with your event. You can even retarget people who actually purchased tickets (through a conversion on your website or an integration with a platform like Eventbrite). This is super useful and a great way to target more qualified users.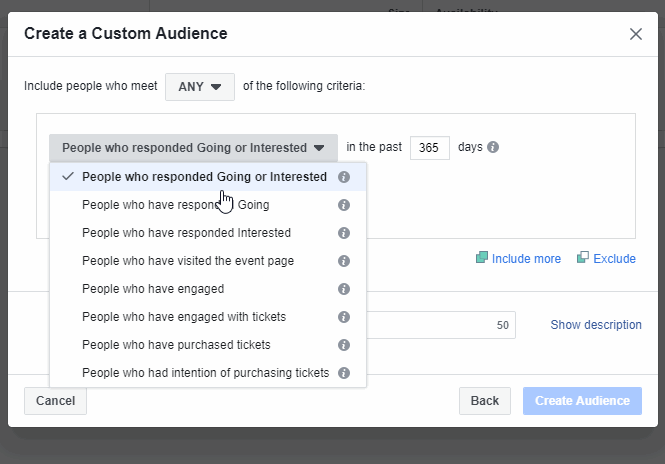 6. Lead Forms
Facebook Lead Forms are a really great way to collect leads and give the user the easiest route possible. Ad Manager also gives you some cool ways to retarget users from engagements.
You can retarget people who opened the form, opened the form but didn't submit and opened the form and submitted.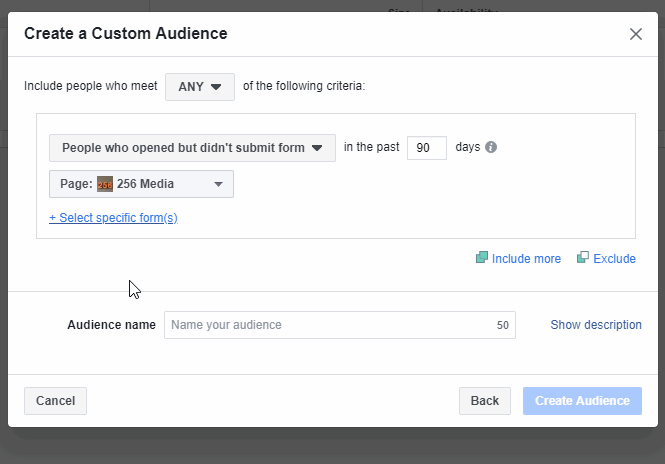 7. App Activity
If your business has an app, this is a great way to retarget your userbase. In Ad Manager, Facebook allows you to create audiences of anybody who opened your app, your most engaged users, users by purchase amount or users by segment created in Facebook Analytics.
In order to start this, you'll need to create a Facebook Developer account and go from there to integrate Facebook with your app. I would highly recommend that you liaise with an experienced developer through this process, as it's not for the faint-hearted.
Whichever method (or methods you choose) retargeting is a powerful adveritising option to elevate your brand above your competitors.
8. Dynamic Ads for products
If you're an eCommerce looking to add some personalisation into the mix, this is perfect.
Dynamic ads allow you to create an ad template that automatically uses images and details from your data feed for things you'd like to advertise. For example, if a user visits your site and browses through some products that you're selling, you can retarget them with those exact products in your ads. This can really bring your Facebook retargeting strategy to the next level.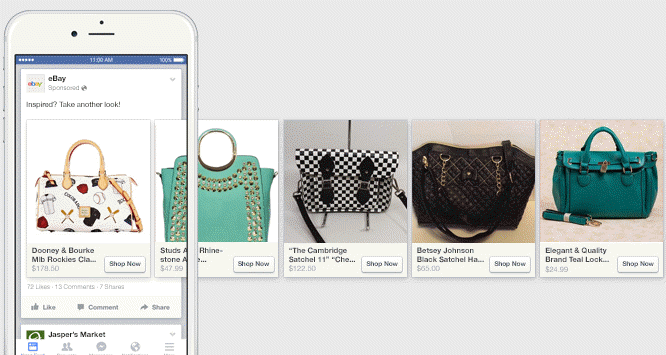 All you have to do is upload your product catalogue and Facebook will start plugging away. Alternatively, if your website is powered by one of our partners, including Shopify, Magento or BigCommerce, you can automatically set up dynamic ads for your business.
Looking to Really engage with your audience on facebook?
At 256, our team of experts can help you generate qualified leads and build awareness of your brand using Facebook. Get in touch to find out more about our services.