What do Oasis and content marketing have in common?
More than you would think.
In fact, LinkedIn's most recent creative genesis owes much of its success to the man behind some of '90's Britpop's most iconic photoshoots and typographies.
Brian Cannon is a British art director, photographer and graphic designer. Two of Cannon's vinyl record sleeve designs – the seminal Definitely Maybe and This is Music – featured in Q magazine's, "The Hundred Best Record Covers of All Time."
Chances are you may incidentally own one of his photographs or designs on your record shelf at home.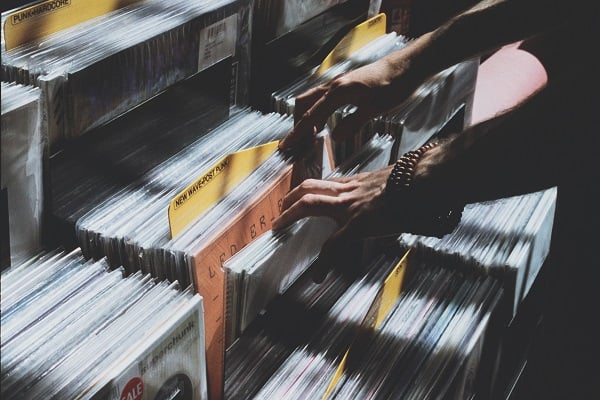 Microsoft's Head of Brand Marketing, Jason Miller, definitely does. A multi-hyphenate himself, Miller is a marketeer, slash writer, slash photographer, slash metal enthusiast who built LinkedIn's blog from the ground up.
'Some Might Say' it was an unconventional pairing
Miller joined LinkedIn in its early days. The subscriber count for the blog was 11 – and nine of those were internal subscribers. Page views clocked in at 666 a month.
Six years later, towards the tail-end of 2018, the blog now boasts 175,000 subscribers and is a force of marketing grandiosity.
However, LinkedIn wasn't built in a day – and it's its efforts in the last year in particular that have spurred much growth and seen the brand become a true competitor.
For Miller, the challenge was simple: provide people with something worth paying attention to. Indeed, he opened his presentation at the Content Strategy and Innovation Summit in Berlin with a stinging riposte of the 'eight-second memory myth'. The myth goes that people now have shorter attention spans than goldfish.
The original stats came from a research paper about attention span and it was misquoted online and off in publications around the world.
It's largely untrue.
Or, as Miller says, it actually proves one thing: people's attention span isn't shrinking; they're looking for something worth paying attention to.
That was the ethos Miller wanted to propagate across the small team in marketing. In years past, the approach was quite traditional: churn out content in the hope that some of it stuck.
But then came the Britpop invasion of the social network. In a side-quest to become a better portrait photographer, an errant Google search led Miller to an Amazon listing for a book with strong typography that spelled out exactly what the book does. 'Read this if you want to take great photographs' the book was called, with the title emblazoned across the front.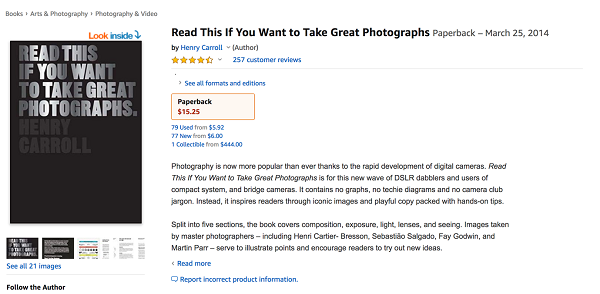 It was short; it was sweet and it hit a homerun: Miller purchased the book and the wheels of creativity whirred in his head.
What would happen, he wondered, if LinkedIn stripped back the churn to create content that did exactly as it promised?
Enter Brian Cannon
As a fan of music, Miller wanted to apply a strong typographical treatment to LinkedIn's style that might act as a call-back to the records of his youth.
Cannon was responsible for Oasis' typographical logo and the pairing, to Miller at least, made complete sense. He approached Cannon and a creative partnership was born.
As Miller notes, there's no shortcut to engagement. So much of the new creative direction was an intelligent risk – one that has paid dividends for the social network.
At the end of Q4 2018, content was responsible for driving 28 percent of revenue. For most brands, that number is unheard of. While content drives SEO, it's often a point on the journey to sales rather than the main attribution point; it's a vital part of multichannel attribution. The new creative direction was a big part of it: bold and visceral and an adroit departure from LinkedIn's usual corporate cleanness. So what did LinkedIn do?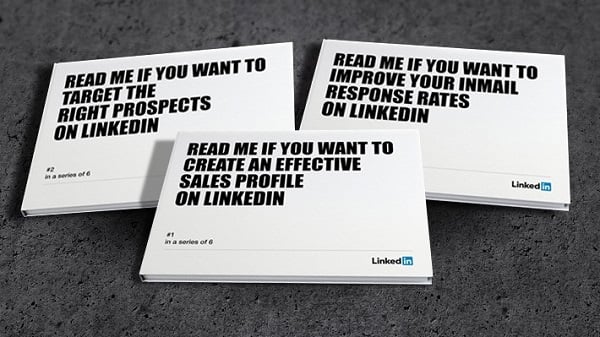 1. Reimagine the creative
The creative review was the crux of the campaign but it was only one part of it. The aesthetic (a combination of the Amazon book that inspired him and Cannon's typographical band know-how) was rolled out across the campaign at large, while music puns were pulled into the copy lines.
Everything was used as much as possible. Blog posts became eBooks and videos on social. Likewise, the podcast was used to create an eBook and subsequent posts. The goal: create once, publish everywhere.
2. Test and improve
Once the content was out in the world, testing was imperative. Miller and his team A/B tested everything: from colour to texture through to copy lines in the ads and imagery. Small tweaks worked wonders: for example, changing the direction of a person's head so they were facing towards the CTA instead of straight ahead delivered a big increase in CTR.
Likewise, carousel ads worked too, with a 3.6 percent increase in CTR. Bright colours also outperformed whites and greys.
As a final test, Miller developed three types of posts for success: power pages (long-form how-tos); strong editorial-based opinion pieces; and research. Power pages drove relevancy; editorial drove CTR; and research drove backlinks in a trifecta of content marketing juice.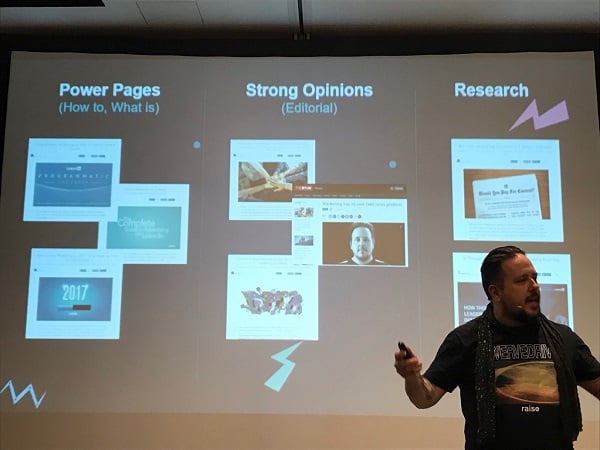 3. Remove exit intent
In a bold move, the team removed exit intent from many of its blogs. Instead of linking to other blogs, they used two CTAs based solely on sales: essentially giving users no other option than to convert. It worked wonders and was one of the big parts of increasing
revenue from the blog to the hallowed 28 percent.
LinkedIn's content was objective-based. With the Miller and Cannon dream team, the social giant posted less but drove traffic and conversions.
Indeed, it's not about quantity but quality. Some Might Say that the results were Supersonic.