Very few old-age sayings actually bear any relevance in the modern day.
Those old Irish mammy tales, sayings and warnings have unfortunately been diluted by science and time. That one apple that you use to eat every day to keep the doctor away has been replaced by an assortment of multivitamins and nutritional supplements condensed into an expensive chocolate bar. Also, it turns out flat 7up never really was the miracle cure our childhood made it out to be. Who knew?
Okay, maybe those are two bad examples, but God be with the days when you could tell a lot about a person by looking at their shoes. Well, this one still has some truth to it.
After all, first impressions are everything, right...?
Of course they are! Out of all the white lies and gobbledygook we were told in the past, this one rings with more truth than anything else. First impressions are everything.
Now think about what a potential customer's first impression could be for your business. What would they look at before engaging with your brand? Your website, or your social media channels? And what will they see first?
The answer - your images.
A picture's worth a thousand words. Your images are like the shop front to your store or restaurant; the deciding factor that encourages your prospects to walk through the door and spend. This seems like an obvious one, but you'd be surprised how many businesses get this wrong. You could have the best product in the world, but if you don't have consistent and engaging images to go with it, you're losing business.
Creating good images can take time, energy and money that you might not have, so what's a content marketer to do? You need an easy way to create what you need and get the right message across.
FotoJet can help with that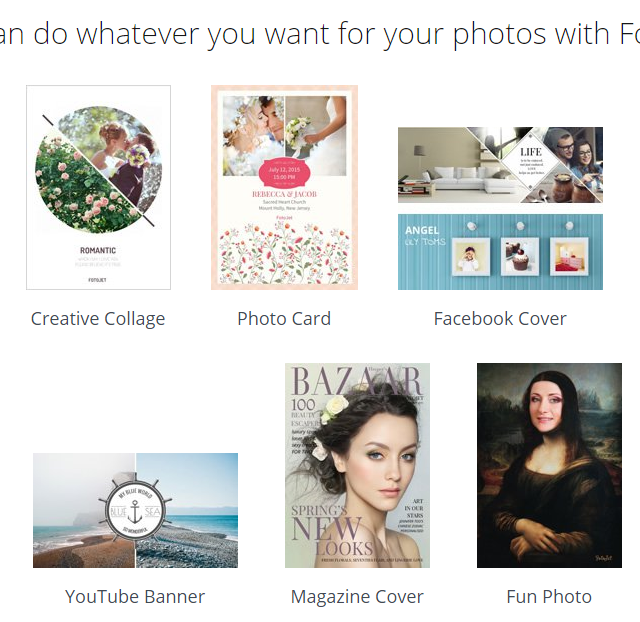 FotoJet is an online collage maker where you can create photo collages, posters, and more in minutes.
Create great photos for any task you can think of with some great fonts, and templates. Make a postcard, magazine cover, Facebook banner, Facebook post, poster and tonnes more. Upload your own photos or stock images and you're ready to go.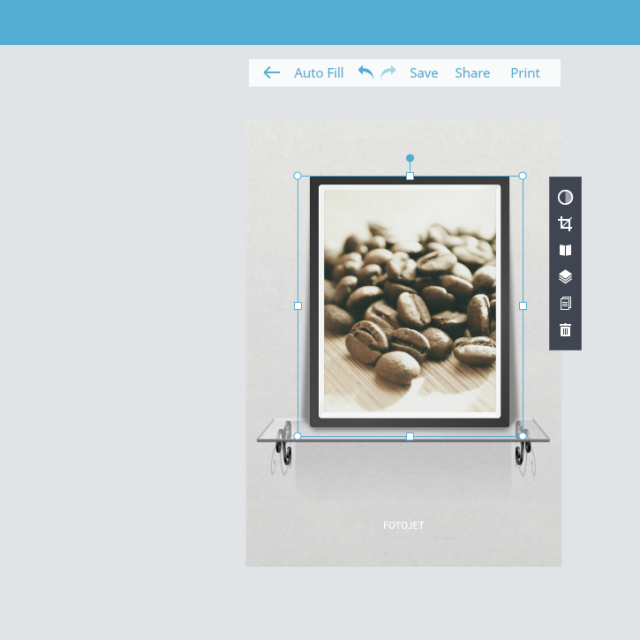 The tool is completely free, easy to use and can really help create stand-out images for your business and an aesthetic that your audience can identify with.
While some of the backgrounds and clip arts can be a bit of an eye-sore, you can't argue with the zero price tag. There's even a tutorial onsite for the less confident computer user to help you get to grips with the software.
Need help making the right first impression?
While Fotojet is a nice starting point, you'll need custom graphics to help your content efforts soar. Get in touch to talk to our award-winning team and we'll be happy to help.
In the meantime, follow us on Facebook, Twitter, and Pinterest for all things content and digital media.