The memory storage evolution has been quite impressive.
Sure, you might occasionally complain about not having enough memory to store some more songs or photos, but remember when camera phones graced our lives back in the day and gave us a mighty 12 megabytes of memory?
Nowadays, our phones are capable of storing serious amounts of data. 10 years ago, watching a full HD movie on your phone seemed like a distant fantasy, but now you can upload one straight to your device without any hassle. We even have 512 gigabyte memory cards and let's not forget the sweet, sweet luxury that is cloud storage.
Even though our digital storage capabilities seem to be at an all-time high, online file sharing is trailing behind. Our email accounts struggle to send multiple pictures without exploding and we've always been at the mercy to the free space allocated from file-sharing platforms without reaching into our pockets to buy more.
There are a few contenders out there offering all the space you need to transfer files, but there's always a limit. Wouldn't it be great if there was no limit? A world where even James Cameron could upload his next 17 hour blockbuster and send it to his friends without a hiccup. Well, it looks like we might have a winner...
The sky's the limit with Smash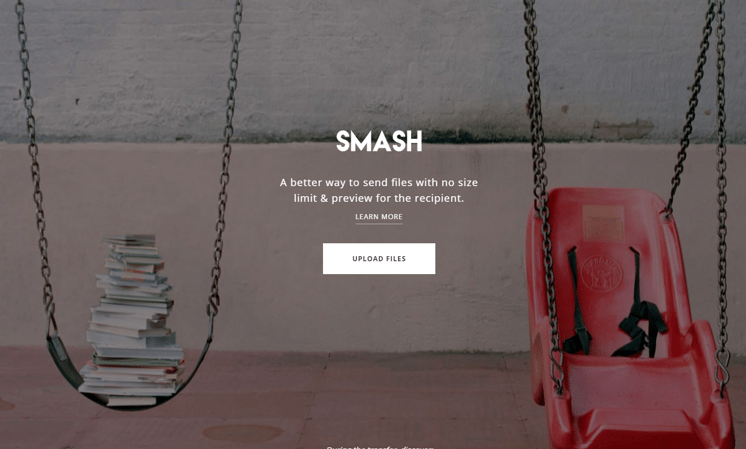 Smash is a free online file-sharing website from France that allows you to transfer files with no size limit. And when I say none, I mean none. You don't even need to register and, again, there's absolutely no size limit. How is this even possible?
All you have to do is upload the file and enter your friend or colleague's email along with a subject line and message and you're done. You'll get a confirmation email and they'll get the file. Simples.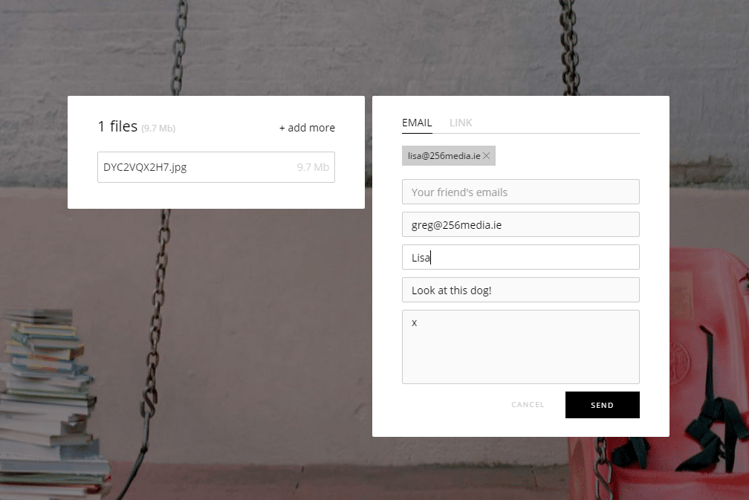 Now I know what you're thinking: what's the catch? How do these guys pay the bills?
Well, according to their FAQs, Smash is "free... and will always stay this way!" but they're currently working on a new offer that would include many more features, so stay tuned! If you have any money-making ideas and are feeling generous, you can suggest your ideas and people can vote in favour.
With the likes of Dropbox and WeTransfer offering limited space, Smash blows the rest out of the water.
Feeling limited with your content?
Do you want to create content that surpasses the limit of your competitors? Why not get in touch with our award-winning team. We'll be happy to chat about what we can do for you.
In the meantime, follow us on Facebook, Twitter, and Pinterest to keep up with all things content and digital media.