David Ogilvy once said, 'once you've written your headline you've spent 80 cents out of your dollar'. This analysis definitely fits the bill, as twenty years later Moz assures us that 80% of readers will read the headline with only 20% of viewers going on to read your content.
Once the preserve of the tabloids, now content headlines must work extra hard, as they are doing more than enticing people to read. They must encourage people to open, re-post, like, follow, scroll, favourite, forward, and share with friends. Your headline must also work hard to please the SEO spiders too – there's a lot riding on that little headline's shoulders.
The secret formula for headline success
Getting your headline right is like baking a cheese soufflé. If you follow certain formulas, you will more than likely achieve success. For example, numbers are clinchers for clicks-throughs, because they promise our brains an organised, scanable structure and speedy read.
To help you, we have created our very own magic formula for great headlines: it's a headline-making machine with all the fun of the fair. Click on the image below to give it a spin!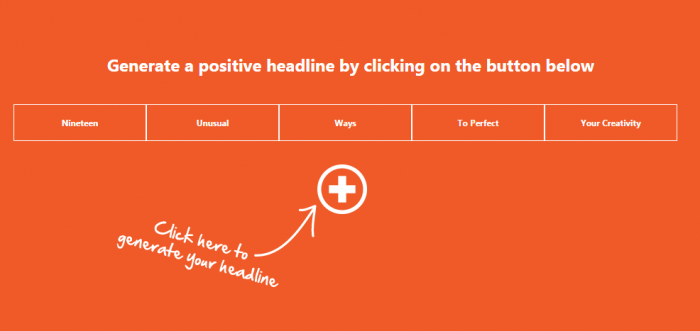 In reality, there is only one rule of thumb which needs to be followed – an emotional hook. This emotional hook will provoke feelings of curiosity, pity, love, anger, or fear.
Which headline would you rather click on?
Excessive Remarketing
OR
I'm being stalked by Aer Lingus
If you chose the first one, that's probably because you're a robot. If you chose the second one, that's because you were caught by that emotional hook (see, we told you).
The headlines your viewers choose to share on their social feeds serve as mini-statements about their opinions and their personality - so to write successful headlines it pays to get to know your customer.
The emotional, strategic headline will draw your readers in – however it is only the great, sticky content that will keep them there and turn them into leads. Here at 256 Media, we know that successful headlines work best as part of a strategic content marketing plan, so don't hesitate to get in touch with us today.