2020, it's been tough. Life as we know it has changed dramatically and no one knows this better than small businesses who have been forced to pivot their plans dramatically. As doors shut across the country, Irish companies went online but of course, this had its challenges with tech difficulties, website revamps and remarketing strategies all in a day's work.
In many cases, sales are booming, retail volumes are 9.7% higher in September 2020 compared to September last year and according to Google Trends there's been a 540% increase in searches for "shop local Ireland" and a whopping 3,495% surge for "just buy Irish".
As the festive season rolls around (goodbye and good luck 2020), there's a huge amount of support for Irish businesses. Now is the time to optimise your website and step up your online presence before the Christmas rush begins.
As 256 is an Irish business, we want to help other Irish businesses - here's our essential checklist for your online shop.
1. Create a great user experience through web design
If a visitor to your site is greeted with a poor user experience, they'll simply find somewhere else to buy what they need. Making your website user friendly is essential. Landing pages have to be engaging and give the visitor a reason to click through – did you know that videos on landing pages can increase conversions by a massive 86%?
Make sure that your site is easy to navigate, use clearly defined CTAs and have as few steps as possible before visitors hit 'Buy Now'.
Last year 65% of global e-commerce traffic was conducted on mobile so if your site loads slowly or is confusing to navigate, you're risking losing a lot of potential sales. When designing websites, never underestimate the importance of designing with a mobile first mindset. Google Chrome users can right click their page, hit 'inspect' and view their site on a range of devices.
Essential web testing tool
Not only does Google recognise the importance of having a mobile-friendly website, but it also ranks those sites higher than ones that offer a poor experience on mobile. The Google Mobile Friendly Test is a handy, free tool that tells you if your site is mobile-friendly or not and what needs to be improved.
2. Nail your creative branding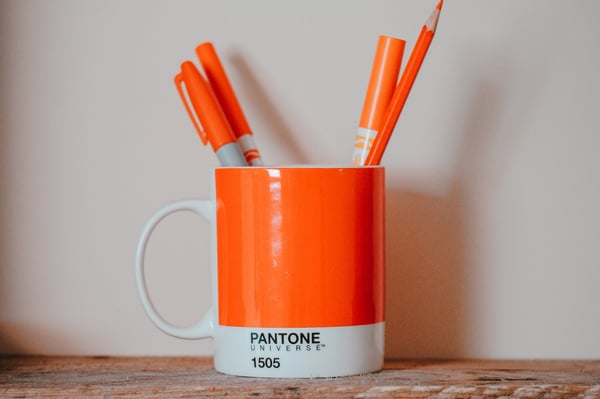 Your online shop is a fantastic way for you to generate sales - it takes a split second for visitors to your site to form an opinion, so give them a great first impression through impactful branding. Your brand colours are vitally important, a signature colour can increase recognition and help you stand out from your competitors.
Decide on your design and keep it consistent throughout your business from landing page right through to checkout, email marketing, social media, shop signage and business cards.
Essential design tool
Check out Canva, the user-friendly graphic design platform that produces digital and printed assets. The free version has plenty of templates to give your brand a professional feel, while the paid version lets you save your brand elements and apply them to any of their templates.
3. Stand out from the crowd with content marketing
A massive 72% of marketers say that content marketing increases engagement and number of leads, and as The Content Marketing Institutes' Content Agency of the Year 2019, we'd have to agree.
Wanting to create content is great, but you need to consider when and how you're going to do it, is it going to tie in with a product launch, sale or traditionally busy periods and on what platforms are you posting? Develop a content strategy so everybody on your team knows the plan and create a content calendar too.
Once you've finalised your plan of attack you need to settle on the right tone of voice for your online shop. Consider the personalities and expectations of your customers. Your emails, social copy, product descriptions and everything else should carry your brand's personality.
Essential tool
Organising content can become complex as your business gears up for the Christmas period so using a tool like Trello is a smart choice. Team members get a clear overview of their tasks and can communicate clearly with others on the same project.
4. Boost your sales with email marketing
Your email newsletter is an important tool to drive traffic to your site. Did you know that on average, for every €1 spent on email marketing, €38 is generated?
Grow your subscribers by using social media posts and opt-in boxes at the checkout. Give the visitor a reason to sign up, maybe it's a discount code, free shipping or early access to new products.
You've spent time growing your email list, which is great, but by segmenting our audiences we get more value from our mailing list. Define your audience by what they're buying, what stage of the buyers' journey they're at, and their buying habits so that the right people are getting the right emails.
Now you've got the right email for the right person, it needs to be sent at the right time. Consider when your subscribers will be receiving their emails and find a time that helps increase click-through-rates. Give the recipient a taste of your offer or news and encourage them to hit your CTA.
Essential email marketing tool
There are lots of great email marketing tools available, but we think Mailchimp gets the balance right. Beautiful campaigns can be created easily, audiences can be segmented and the reports offer something to every level of user.
5. Increase engagement on social media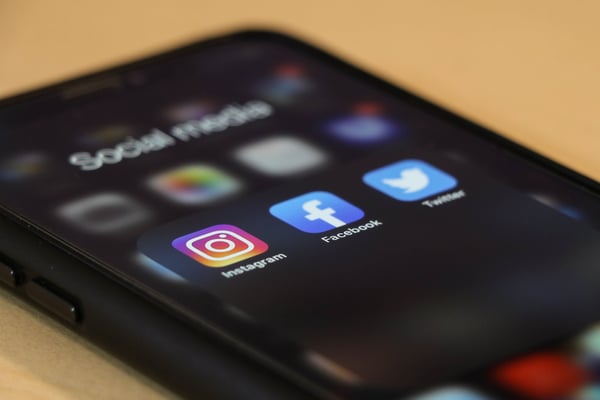 Social media is a powerful tool for businesses of all sizes and there are some tweaks you can apply to make your local business stand out online.
When posting on your social media feed, increase your reach in your locality by geo-tagging some of your posts as that's where your best customers will be. Hashtags on Instagram are useful to associate yourself with a certain location and often have lots of followers.
Use stickers on your Instagram stories. Add locations, mention other businesses and customers, ask your followers questions and use the Support Small Business sticker to encourage people to shop local.
By default, most of us shoot photos in landscape mode, but Instagram stories are portrait and feed posts are usually square, so keep this in mind.
Essential social media tools
Take advantage of Facebook's suite of tools and add products to your Commerce Manager through Facebook Business Manager. This allows you to add a shop to your Facebook and Instagram profiles and tag products in your posts. Facebook Creator Studio lets you schedule posts ahead of time, both on Facebook and Instagram, while paid tools like Hootsuite or Later allow you to schedule posts on Twitter.
6. Use video to tell the story of your products
Video is popular with SMEs and online businesses as the days of needing a video production crew for every shoot are done. Just whip out a decent smartphone, get the lighting right, hit record and you'll have another way to connect with your visitors in no time.
Reviews help visitors become buyers, think about asking regular customers why they love your products and record the conversation.
Essential video tool
Instagram Live is a really engaging way to reach your customers. Go live with your supplier and answer questions from viewers to create a bond with your audience.
7. Make your local business visible online with SEO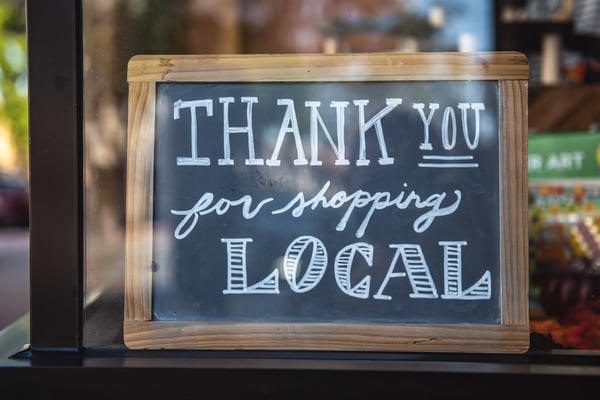 Optimising your website for search engines is one of the best ways to drive traffic to your site and one of the easiest ways to do this is by making a Google My Business account. Fill out your profile, add images, get reviews and watch your business appear on search and maps.
You might be selling vegan soaps, but how does Google know that? Your website needs to include keywords where relevant, that means adding them to H1 headings, including them in your website copy, mentioning them in meta descriptions and having them in image file names and URLs.
Page load speeds also impact ranking on search – get your image sizing right and use the correct file types. For more in-depth details on how to improve your website's SEO, check out our recent webinar with SEO expert Barry Adams.
Essential SEO tool
Enter your URL into Google Page Load Speed to get a score for your page's loading speed. Not only does the tool tell you what elements are slowing your site down, but it also gives you tips on how to fix them.
8. Focus on customer service
A great website helps bring in customers, but excellent customer service leads to brand loyalty. Update your stock levels regularly and have clear, easily accessible information about delivery costs and times. If issues do arise, deal with them promptly. Thanks to chatbots, Facebook Messenger, email and WhatsApp, communicating with your customers has never been easier.
Coming up to Christmas, people can miss final postage deadlines, but that doesn't mean they have to leave your site empty-handed. Introduce online vouchers and create a branded downloadable file that they can give as a physical gift or send via email.
Essential customer service tool
Local businesses can offer personal experiences thanks to WhatsApp Business where you chat directly with customers, add products to your profile and set up automated replies. Speedy interactions help build rapport with customers and keep them coming back.
9. Build a community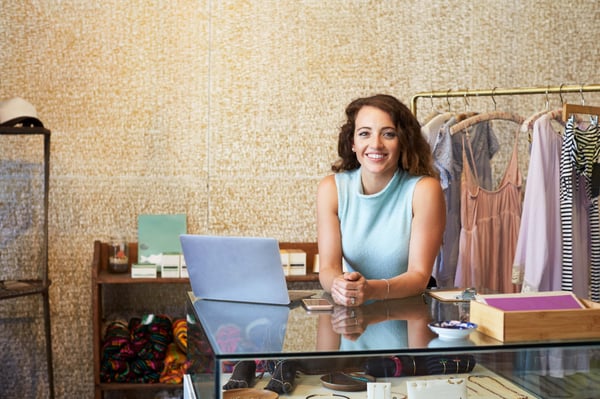 Follow hashtags such as #ShopIrish and #ShopSmallIreland on social media and join in on the conversation with business owners and customers. Sign up to local voucher schemes as another way for people to find you.
Word of mouth is a powerful tool when it comes to running a successful business. Follow up with your customers and ask if they're happy with their purchases. Offer a referral discount to encourage people to spread the word. Engage with local bloggers and local influencers to give your business authority in the local area.
10. Analyse and react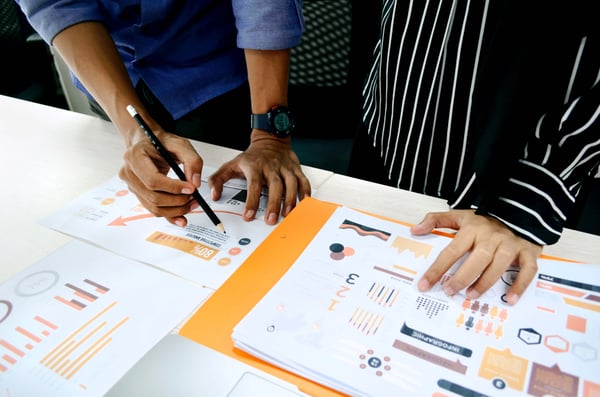 Now that you've put all these best practices into play, it's really important that you see what's working for you and what to focus on in the future.
Essential analysis tools
See if there are any stumbling blocks in the buyer's journey with Google Analytics. Are you noticing a lot of people adding items to the cart but not checking out? Check if there are too many unnecessary clicks needed to complete the purchase.
Learn how your customers are finding your site with Google Search Console. Are you turning up on search results for certain keywords or is social media your main source of traffic? This analysis helps you allocate budget and effort into the right channels.
Put these ten top tips into action and see the results as shoppers support Irish this Christmas. Making these changes will benefit your business and if you want to learn more about content marketing, sign up to our 256 Content Academy where you'll find free advice and knowledge from industry experts.