While we might all still be throwing our toys out of the pram because Twitter took away our share counts (metaphorically, we hope!), there's still a lot to love about the social giant. For one, our recent Content Marketing Survey found that Irish, UK and US marketers all found Twitter to be the most effective social platform.
Granted, they may not be so chuffed now that the precious social-proof share stat has been yanked from their hands. (Dear Twitter, please bring back our share counters. Sincerely, 256 Media.)
But anyway, despite what this intro suggests we're not actually here to lament the loss of our darling share count. Instead we're going to take a look at four brilliant tools to up your Twitter game. Because, as any marketer knows, Twitter's instant updates mean it's easy for your content to get lost in the blur of countless tweets, retweets and cat pics.
If you don't have the budget and your content isn't getting the love it deserves, you have to be strategic about what and when you tweet. These four tools will open your tweets up to a whole new audience. Hopefully, anyway.
Get your strategy together with Hootsuite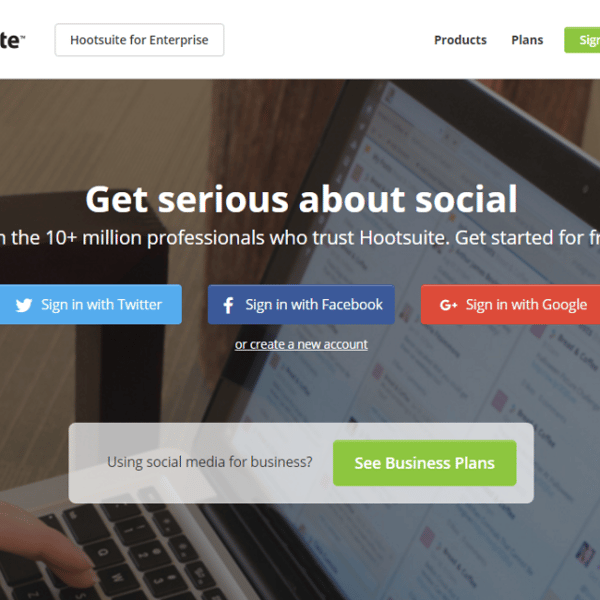 Hootsuite is a great social media management tool - and yes you've probably heard of it before but are you actually using it? Because plenty of marketers still aren't. But what's the sweet spot? Well, Hootsuite allows you to publish and schedule tweets as well as track keywords, hashtags and other twitter accounts (remember, keep your friends close, but your competitors closer). It can be used across all platforms, but it's best suited for Twitter.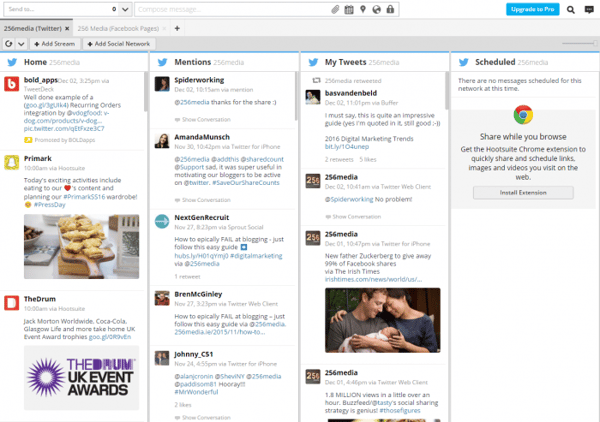 Having all of your windows on one simple dashboard is time-efficient and will save you the headache of constantly navigating through page after page after page... The keyword and hashtag streams are very handy to monitor content and topics that are relevant to your business and goals - especially if you want to see if anyone is complaining about your competitors. Pounce on that, do it better = instant win!
The free version is a great starting point but if you're investing more time into your social media strategy, the pro version is just 7.99 per month and lets you add up to 50 social profiles, measure campaigns, add team members and delegate tasks. It's definitely worth the cash!
Strike when the time is right with Tweriod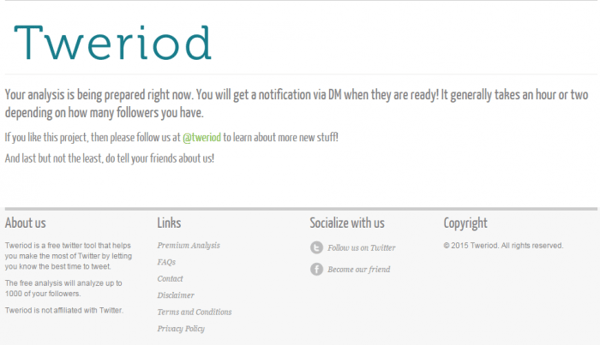 Tweriod (pronounced Twe-roid, not Twer-iod, silly...) is a tool that works out the peak times when followers are online and when the best time to tweet is. All you have to do is connect your Twitter with the tools and it works its magic. You'll get an email when it's ready within the hour and that's it. Simples.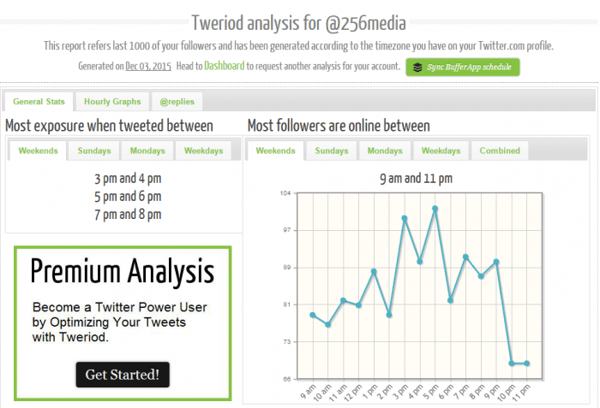 This is a really handy tool to deliver your content to your audience at exactly the right time, which ensures that you're getting the most out of your distribution on Twitter and your content isn't going unnoticed. (Despite what those dastardly zeros in your share count say. Okay...so we may be at Adele levels of sadness over the decimation of the share count but who can blame us?)
Keep track of your Twitter audience with Commun.it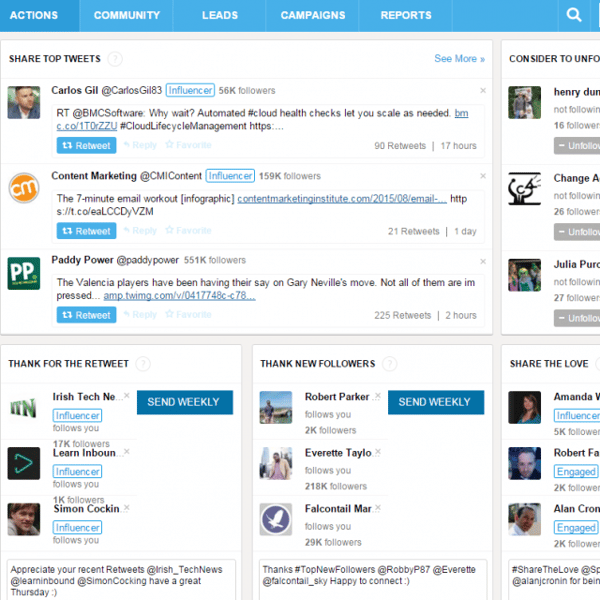 Commun.it keeps track of who's interacting with your content and your Twitter users. You can see your recent interactions and it offers simple ways to engage with your audience, influencers and newcomers. It also highlights the top shared tweets from your followers, and even the followers who you should consider unfollowing - harsh!
Knowing who's sharing and interacting with your content will help get your content to the people who are interested in your business, and highlighting the influencers gives you a chance to touch base and push your content out further.
Get to grips with your strategy with Tweetreach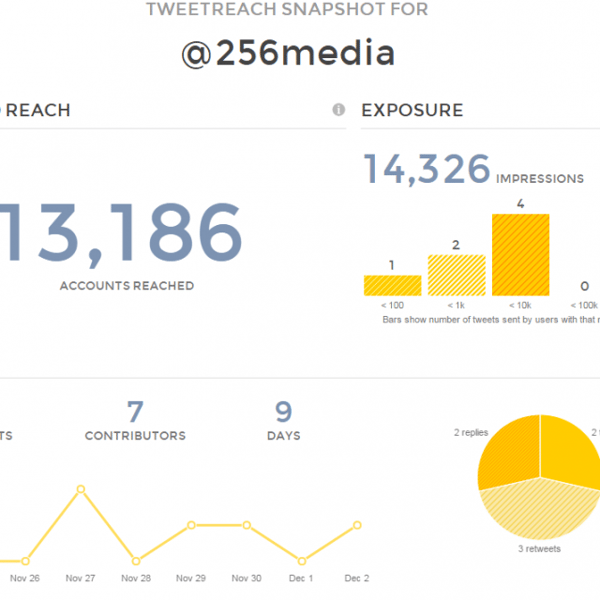 Tweetreach helps you better understand and improve your social media strategy. All you have to do is enter a search term (username, keyword, hashtag...) and it'll give you a report or 'snapshot' for that term. It gives you a good insight into the size of a conversation, how far your tweets are reaching, who is engaging with a particular account or topic, how your competitors are doing, and so much more.
With the free model, you can check the performance of up to 100 tweets, but there are pro versions available if you want to analyse more tweets and are looking for the finer details. Remember, just like Shakira's hips, the numbers don't lie...
(Unless it's Twitter's share count. *Cough cough*)
Need help standing out from the crowd?
Need help creating brilliant content that stands out from the rest on social media? Get in touch to talk to our award-winning team and we'll be happy to help.
In the meantime, follow us on Facebook, Twitter, and Pinterest for all things content and digital media.