Baileys Irish Cream is an Irish cream liqueur – a flavoured alcoholic beverage - made by Diageo.
Audience: B2C
Type: Hub: Content that is consistently produced and captures the audience's attention and engages through relevancy.
Campaign Title: Baileys Recipes

What It Is
Baileys has created a dedicated area on its website with recipes using its famous branded liqueur. On the website, you can look for categories such as 'cocktails', 'desserts' and 'hot drinks', all with explanatory step-by-step video tutorials.
Baileys also shares recipe posts on its social platforms and features partnerships with brands by promoting the liqueur used in recipes at events.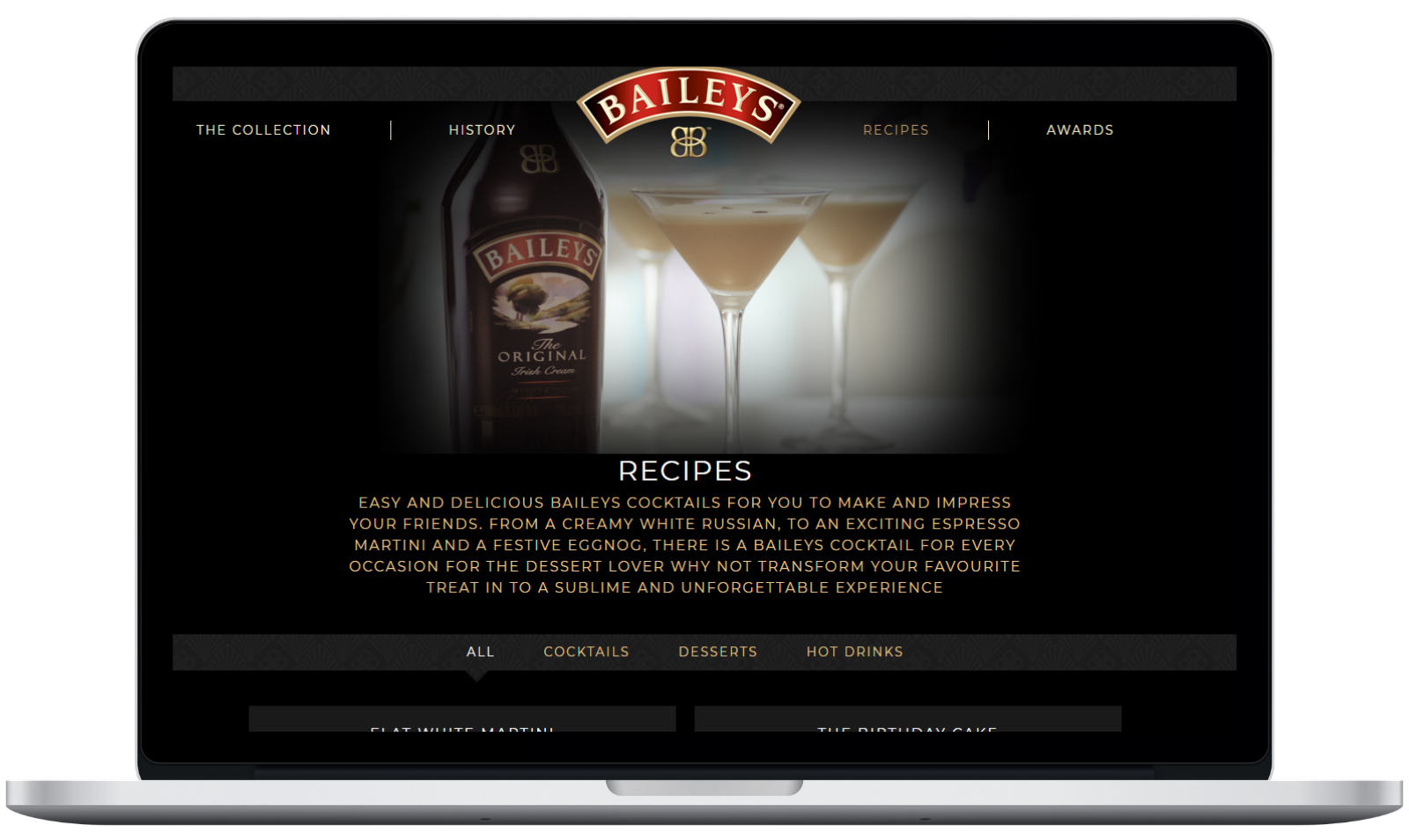 Why We Like It
As big fans of the liqueur, the idea of the recipes on the website is amazing as it shows fans the other potential uses of the drink, helping people learn and consume Baileys in many different ways. Baileys are at the front of pack showing people how to use their product for recipes – so cheers to that!
How We'd Add To It
To further promote the recipe area of ​​the website, it would be really interesting to invite renowned chefs from around the world to create their own recipes and share via their social networks. With this, we believe that Baileys would gain more visibility and reach.