5 marketing AI tools you should be using right now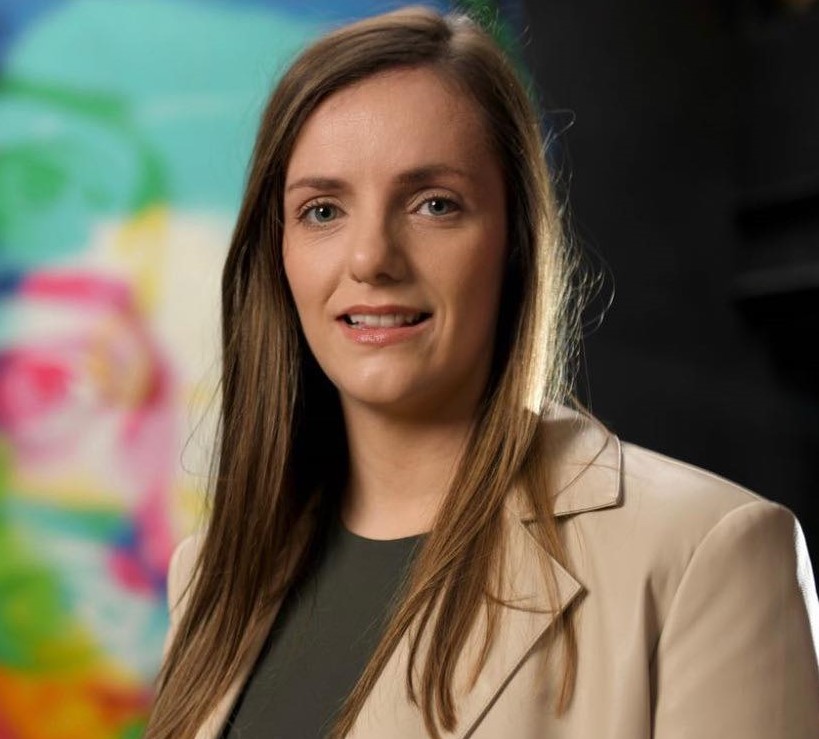 Posted by Mary Riordan
April 4th, 2023
AI revolution is no longer a thing of science fiction; it's happening right now. The best thing you can do is jump on that bandwagon, learn how to make the best use of it, and enjoy the ride.
Things like ChatGPT and DALL·E have forever changed the way we do marketing and social media. And while some marketers are reaching for the pitchforks in fear of losing their jobs, the savvy ones know that, if used smartly, AI tools can be invaluable allies.
To help elevate your marketing, 256 rounded up the 5 top emerging AI developments you need to start using right now.
#1
Harness the power of LinkedIn AI
for hiring and job hunting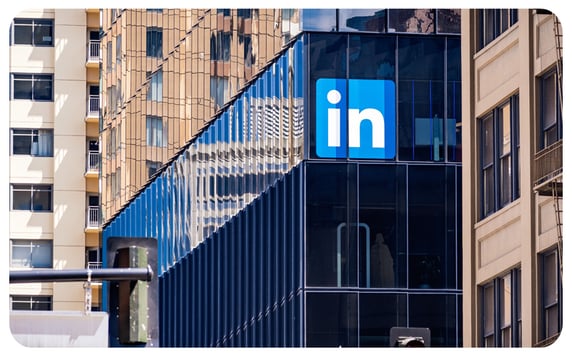 LinkedIn has almost 200 million members in the US alone. That is 200 million potential job seekers and employers. With the help of AI, LinkedIn makes it easier for the former to elevate their profiles and for the latter to attract the crème-de-la-crème candidates.
How does it work?
The job seekers can use the AI-powered writing suggestions to create better headlines and summaries based on their experience. The AI will analyze your employment experiences and skills and produce an impressive summary for your headline and the about –section. What's more, it will mimic your own tone of voice for that touch of authenticity.
The employers can use LinkedIn AI to craft better job descriptions based on the defined job title, company name, workplace type, job type, and location. The AI feature can even allow you to generate job descriptions based on people in your network whose skills and experience match your ideal candidate.
Our verdict:
LinkedIn's AI features can help both job seekers and employers save time and produce optimal, search-relevant copy. We found that, as a job hunter, you can achieve the best results if you complete your LinkedIn profile's skills and experience section, focusing on your most substantial achievements rather than simply listing your responsibilities. It's also important to note that the AI features will be initially available to select Premium subscribers/locations and will roll out to other subscribers over the next few months.
#2 Be the first to try out Google's new chatbot service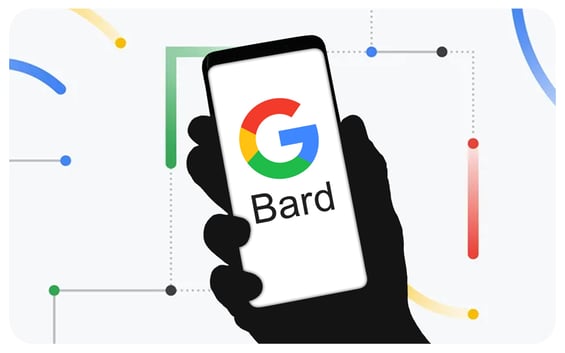 With the unprecedented popularity of ChatGPT, it was only a matter of time before the tech giant created its own conversational chatbot service. Enter Google Bard.
How does it work?
Google Bard's chat solution is based on Google's own technology, Language Model for Dialogue Applications (LaMDA). It's
meant to function similarly to ChatGPT and other AI chat solutions, but with one big difference. It's pulling its information straight from the Google search results rather than basing it on historical data. Unlike Bing Chat, it's also not positioned as a search engine or its integration but rather a complimentary experience to Google Search, with its own URL and UI.
Public users in the UK and the US can now sign up for a waitlist to access the chatbot at bard.google.com using their personal Google accounts.
Our verdict
Google Bard seems to be faster than ChatGPT and Bing Chat and demonstrated a distinct personality during the initial tests. However, unlike Bing Chat, it doesn't offer a list of web sources for its answers, which makes it more difficult to establish credibility.
We're looking forward to seeing how Google Bard performs once it's fully launched and its pros and cons compared to other solutions.
#3 Transform your Microsoft 365 experience with OpenAI technology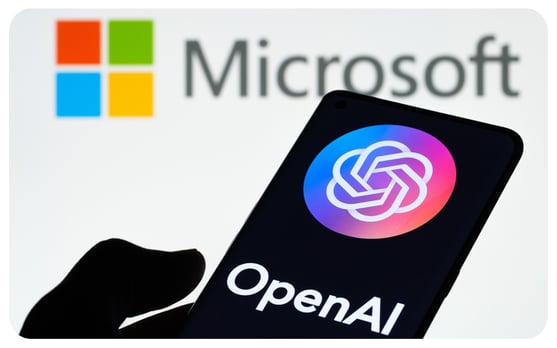 Microsoft is bringing their own generative AI technology, Copilot, to its 365 suite. It is based on a large language model (LLM) and is embedded in the most popular Microsoft 365 apps like Word, Excel, PowerPoint, Outlook, Teams, and more.
How does it work?

According to Microsoft, Copilot is here "to turn your words into the most powerful productivity tool on the planet." While it might be a bold claim, this AI tool can certainly make a difference.
In Word, Copilot can produce a first draft that you can iterate on. In PowerPoint, it can create presentations based on prompts and a provided document. In Excel, Copilot can help you analyze trends and quickly create data visualizations. And in Outlook, it can summarize email threads, highlight unanswered questions, and draft responses.
Our verdict
Microsoft 365 Copilot is being tested with just 20 enterprise customers, but the company promises to roll it out more broadly in the coming months. The pricing and licensing details remain unclear. We're also cautious of its potential focus on enterprises and how it will affect the product's availability.
As with many other AI solutions, Copilot is prone to producing inaccurate responses or, as Microsoft gently puts it, can be "usefully wrong." So we advise users to exercise caution and use their own judgement when reviewing the AI-generated suggestions.

#4 Bring
DALL-E AI-generated images to your
browser
with Bing
Image Creator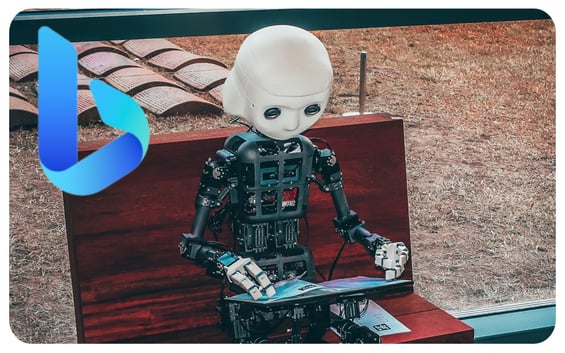 Just a month since it launched the ChatGPT-based Bing Chat, Microsoft introduces Bing Image Creator, which brings the power of text-to-image generation to Bing Chat.
How does it work?
According to Microsoft, Bing Image Creator uses "an advanced version" of OpenAI's DALL-E so you can use text prompts to create digital images, drawings, and paintings. Simply add a prompt like "create an image" and add contextual information like subject/object, location, activity, the artistic style you want to use, and anything else you deem relevant. We found that the more specific you are in your prompts, the better results you get.
Note that as a new user, you are limited to 25 free generations, so make sure you use them wisely and sparingly.
Our verdict
The great thing about Bing Image Creator is that it integrates image creation right into Bing Chat, providing a single point for both written and visual content generation. At the same time, you can access its simplified version by going to bing.com/create. However, just like with Bing Chat, you're bound to using a Microsoft account, if you want to access the AI tool.
We also found that many simple prompts that use more classical terminology (e.g., bard vs. musician/poet) are flagged as violating their content policy, which can potentially lead to the suspension of the account.
We recommend you experiment with your phrasing, be as descriptive in your prompts as possible, and be mindful of the potential violation of artists' rights. Like many other generative AI tools, Bing Image Creator is a work in progress, so it's essential that you are aware of its limitations and implications.
#5 Unlock the full potential of GPT-4 for your marketing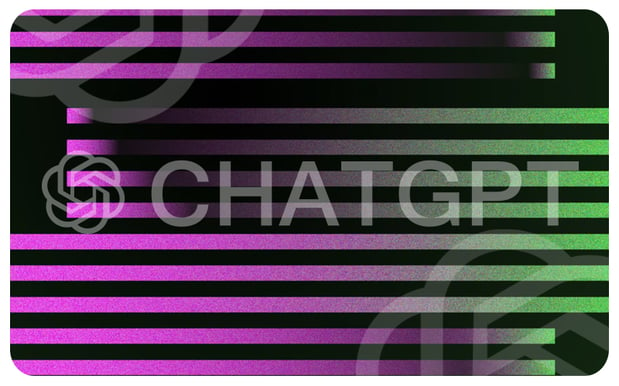 If you thought ChatGPT was impressive, wait until you try OpenAI's latest release — GPT-4. Created by the people behind ChatGPT and DALL-E, this powerful large language model takes content generation, ideation, and analysis to the whole new level.
How does it work?
GPT-4 can generate and edit long-form content (we're talking, over 25,000 words-long), compose songs, write screenplays, create complex animations, pas the bar exam, code apps...the list goes on. It can even process images instead of text to generate responses. What's more, its output is now barely distinguishable from human speech. And to send shivers down the spines of all the sci-fi fans out there, yes, this AI can lie, too.
If you don't want to upgrade to ChatGPT Plus paid plan, you can also access the capabilities of GPT-4 through Bing Chat, as confirmed by Microsoft.
Our verdict
GPT-4 has immense potential for marketing, content, and social media application. As with its predecessor, however, its outputs are only as good as its prompts. We recommend you experiment with your phrasing and keep refining the questions until you get the desired results. If you're looking for some inspiration for using it for your social media, check out our social media AI cheat-sheet.
While GPT-4 reportedly produces 40% more factual responses and is 82% less likely to "respond to requests for disallowed content," it still requires human supervision, fact proofing, and tone adjustment. Think of it as your freelance writer. No matter how talented they are, you would still proofread and fact-check their work, wouldn't you? The same rules apply to AI.
Sign up for our newsletter now to stay in the loop. Get the latest insights and trends delivered straight to your inbox - it's the easiest way to stay connected with us! Simply subscribe using the link below.

Previous Post
How content marketing will change in 2023

Next Post

Social media rocket fuel: Using AI to spark creativity on social media
You may also like...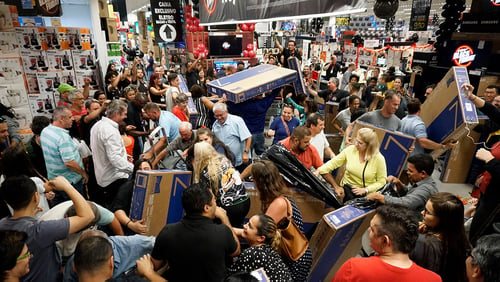 Nadia Reckmann | Nov 23, 2023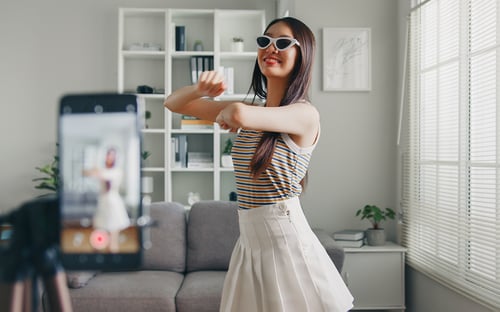 Nicole Thomsen | Nov 6, 2023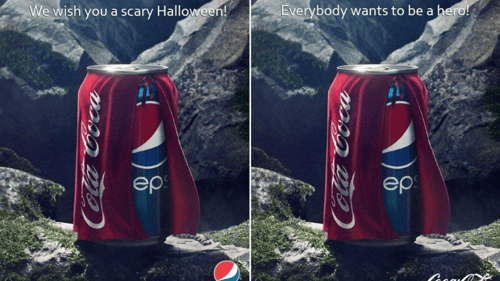 Nadia Reckmann | Nov 2, 2023