What can Shine do for you?
Shine offers all the creative expertise of a specialist video production house with the support of a global award-winning content marketing agency. We deeply understand the purpose of video in delivering marketing objectives through immersive storytelling, as well as the expertise to drive the best results.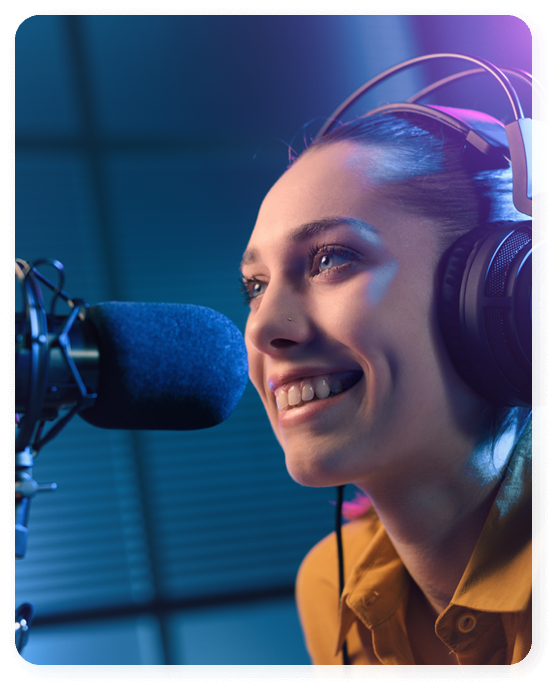 Full-service video or pick and mix...
Video moves minds
Shine a spotlight on the things you care about the most, and harness the growing demand for video to humanise your company and expand your reach.

INCREASE YOUR ROI
Video is the untapped differentiator in B2B marketing. Video connects at every touch point on the buyer journey driving greater ROI.

SHOW THEM YOU'RE HUMAN
Video builds trust with your audience, especially when your strategy shows the human side of your brand.

EDUCATE YOUR AUDIENCE
Video quickly explains convoluted concepts. 40% of marketers claim the biggest benefit of video is to help customers understand their products and services.

BOOST SEO
Leverage Google's love affair with video to increase traffic to your site. Websites with a strong video content strategy rank higher in search results.

STAND OUT ON SOCIAL
Sharable, snackable video content is the lifeblood of social. Smart production planning allows you to scale easily without growing your budget.

GENERATE LEADS
Video generates new leads for 83% of marketers, increasing sales and driving high campaign conversion rates.

SHOWCASE PRODUCTS
Video is the preferred way for 68% of consumers to learn about your products. Bring products to life easily thorough explainer and demo videos.

BRAND STORIES
Nine out of ten people want to see more video from brands. Let's give them what they want!
Watch some of our videos : )
What's everyone saying about 256?
Claire Cadogan




Head of Digital at Fáilte Ireland
"The vision, strategy and roadmap has delivered a critical tool to help drive the recovery of the tourism industry in Ireland."
Caitríona Kelly Hanlon




Senior Marketing Specialist at Irish Life
"256 bring seemingly insatiable energy and world class expertise to everything they do with us."
Eleanor McCormack




MARKETING MANAGER AT UNIVERSITY OF LIMERICK
"256 not only delivered 25% ahead of target for the first year, but it has also totally revolutionized how we attract and convert students."
Veronika Slogar




Marketing Manager at Vizor Software
"We now have improved internal communication between Sales and Marketing teams and our prospects move faster through the pipeline."