Privacy Policy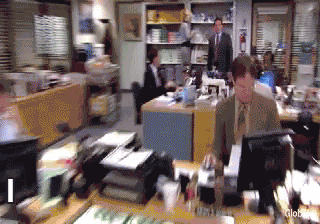 What information do we collect?
We collect information from you when you register on our site, subscribe to our newsletter or fill out a form.
For example, if you're downloading one of our ebooks or getting in contact, we may ask you to fill in your name, email address, address or phone number. You don't have to give us any of your information at any time – and you can visit the 256 site anonymously if you want.
How and why do we collect this collect this information?
If you download any of our assets or subscribe to our newsletters, we'll email you about blog posts, news, events, competitions or anything relevant that might be interesting to you. (Well, we're not mind readers so don't be expecting updates on your weird hobbies or your local football team.) We promise we're a spam-free zone.
What do we use your information for?
We use your information:
To personalise your experience: for example, so we can show you content that's more relevant to you or whatever you're looking for.

To improve our website: so we can improve our site and our offerings based on the information and feedback we get from you. We really like getting your feedback so hit us up if you have anything you feel we need to know.

To run any contests, promotions, surveys or other site features.

To send our blog posts to you – but only if you want them. You can unsubscribe at any time. We'll be sad to see you go and happier to keep you around.

To send you information, respond to inquiries, and/or other requests or questions. Sure you asked a question, so we're going to reply!
How do we keep this information safe?
We endeavour to ensure that your data is stored securely with no unauthorised access – which is to say that we make sure that no one can get near your data, as much as possible. We have measures in place to protect your information and this is monitored regularly.
How long is this information kept?
We keep your information as long as you stay subscribed to us. Think of us like digital pen pals.
Do we disclose, share or sell any information to outside parties?
Of course not! We don't sell, trade, or otherwise transfer your personally-identifiable information to outside parties. Now for the important bit: we *do* use trusted third parties (like Facebook or tweet schedulers or analytics) that help us operate our website, run our business, or help you so long as those parties agree to keep this information confidential.
We may also release your information if/when we believe release is appropriate to comply with the law, enforce our site policies, or protect ours or others' rights, property, or safety. However, non-personally identifiable visitor information, such as site demographics, may be provided to other parties for marketing, advertising, or other uses.
Do we use cookies?
Yes.
We love cookies – both chocolate-y and digital. Cookies are small files that a site or its service provider transfers to your computer's hard drive through your web browser (if you allow it), that enable the site's or service provider's systems to recognise your browser, and capture and remember certain information.
Updating, Verifying and Deleting Personal Data
We'll be happy to update, verify, or delete any personal data. Just shoot an email to our Data Protection Officer using the contact details below.
Online Privacy Policy Only
This online privacy policy applies only to information collected through our website and not to information collected offline.
Your Consent
By using our site, you consent to our website's privacy policy.
Changes to Our Privacy Policy
If we decide to change our privacy policy, we will post those changes on this page.
This policy was last modified on May 18th, 2018.
Contacting Us
If you have any questions about our privacy policy, shoot us an email on dpo@256media.ie or use the contact form on 256media.ie. You can use good old snail mail by contacting:
Post:
Data Protection Officer
256 Media, The Masonry
151, 156 Thomas St, Usher's Island,
Dublin, D08 PY5E
Ireland
dpo@256content.com
Cookie policy

We use cookies to personalise content and ads (on other sites, like Facebook), for social media, and to analyse our traffic so that we know we're doing our job properly. We share the info we get from the cookie with our social media channels, advertising, and analytics platforms.
You consent to our cookies if you continue to use our website. We store cookies on your device as they help us with our site – with things like promoting 256 and figuring out how people use our site (and how we can improve our UX).
We use a couple of different types of cookies (none of them soft-baked, sadly) and some are from third party services, such as Facebook.
Third Party Processors
Our carefully selected partners and service providers may process personal information about you on our behalf as described below:
Digital Marketing Service Providers:
We periodically appoint digital marketing agents to conduct marketing activity on our behalf, such activity may result in the compliant processing of personal information. Our appointed data processors include:
(i)Prospect Global Ltd (trading as Sopro) Reg. UK Co. 09648733. You can contact Sopro and view their privacy policy here: http://sopro.io. Sopro are registered with the ICO Reg: ZA346877 their Data Protection Officer can be emailed at: dpo@sopro.io.
You can at any time change or withdraw your consent from the Cookie Declaration on our website or by contacting our DPO on the address above or emailing:
dpo@256content.com
Your consent applies to the following domains: www.256content.com
Sound.