How do you solve a problem like content overload? Content was the hot button trend of the latter half of 2015 and all of 2016.
You couldn't move in the digital space without the echo of "Content is king". Brands and agencies were churning out content with little thought or effort in the hopes of scoring easy SEO wins.
But the reality of great content is different: truly effective content is holistic, combining multiple disciplines into one neatly-presented package. With 2017 on the horizon, we wanted to find out what content experts think will be the big trends of 2017.
Watch the video here:
https://www.youtube.com/watch?v=3R1jc6uwCLU
Content Marketing Trends 2017
Interactive content
Karen Hesse, our MD, reckons that the answer to the content conundrum is in championing quality instead of quantity. Where 2016 saw droves of marketers churning out substandard content, 2017 will see smarter, personalised marketing.
It's not enough anymore to word-puke on the page and expect a hit: brands will live and die by the quality of their content in 2017.
Augmented reality
Pokemon Go was the legacy app of 2016. As an avid player of the game (I've logged 136 of the 146 catchable Pokemon, including a Tauros I grabbed in Boston at Inbound), I've weathered the storm of "are you still playing that?" Downloads peaked at 500 million in 2016 with Pokemon Go quickly becoming a runaway success and global phenom.
Marketing partnerships followed: McDonalds in Japan worked with the app while Starbucks recently announced a branded collaboration that'll turn thousands of their shops in-game into Pokestops.
Alan Cronin, European Social Media Manager of Indeed.com, has pegged Pokemon Go and apps like it as the go-to content trend of 2017 - especially given the mass release of the Oculus and more accessible VR headsets in the months to come.
Facebook for lead gen
We do a lot of exploratory lead gen work in 256: we've championed it for certain industries and we've seen our CPA for key clients work out as halve that of PPC. While Facebook isn't often seen as a 'warm' funnel for leads, it's got serious power.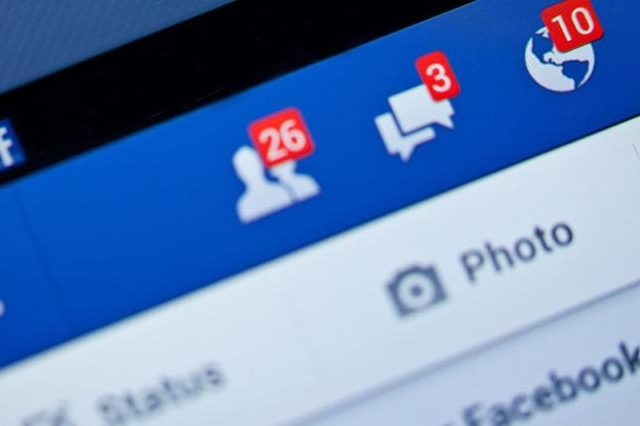 Custom audiences and retargeting tools mean that Facebook can generate serious ROI. My colleague, Greg, has picked it as his trend for 2017. Brands are very much still using Facebook as an awareness tool, but a more refined platform has put lead gen potential into marketers' hands.
Major platform integration - or the honeypot
The major evolution of Facebook in the last few years has been the end-goal of turning the platform into a media empire - or a honeypot where a user can consume content in its many guises without ever having to leave the app.
Integrated shopping features and super smart chatbots means we can perform a huge range of functionality from the app - and that's set to become a big trend of 2017, or so says Barry Adams of Polemic Digital.
Smart marketers will allow budget for integration into major platforms. Think Facebook's Instant Articles, Apple News, and Google's Accelerated Mobile Pages. Soon, we'll be consuming our content and doing our shopping all from the same app. It's an ecosystem that's only going to expand in the next decade.
Programmatic content in place of advertising
Programmatic media buying/marketing/advertising is the algorithmic purchase and sale of advertising space in real time. Whole companies are dedicated to the practice. Likewise, thousands of search results are dedicated to the apparent death of programmatic. Thousands more discuss its continued legacy.
Like SEO, Programmatic lives in a somewhat dubious area of marketing that's been marred by black hat tactics and cheeky attempts at gaming the system.
However, programmatic has a good side too, and can be an efficient way to spend your budget. Simon Penson of Zazzle Media thinks programmatic could be an interesting system for providing content in place of advertising.
Purpose-driven marketing
Rounding out our content marketing trendsetters is Genuinely's Mackenzie Fogel who has earmarked purpose-driven marketing that empowers the word of mouth and the connection of people.
Sure what more would you want, really?
Interested in utilising content in 2017?
Thinking of using content marketing in your strategy for 2017? Why not get in touch so we can use our marketing expertise to help you get ahead. If you'd like more info on what we can do for you, pop over to our content marketing services?