It's hard not to get worked up about Facebook's current organic reach now that it's hit a measly 2%.
I know that doesn't sound like a lot, but according to Brian Boland from holy land, Facebook, it's got a purpose: "Rather than showing people all possible content, News Feed is designed to show each person on Facebook the content that's most relevant to them".
News Feed ranks every possible story using various factors and essentially gives the user what they most likely want to see, which means the audience that already like your page and are seeing your content organically are in some way relevant to your product. Always see the silver lining in everything :)
By now, it's a given that boosting your posts on Facebook with some spend will help your content reach more of your target audience. Businesses need to face reality and accept that if they really want to to generate leads and raise awareness of their brand through Facebook, they're going to have to pay up.
A lot of businesses are still reluctant to put any budget into social media, but Facebook is swiftly becoming a well-oiled machine for lead generation and giving the likes of Google a run for their money.
Fortunately, there is a relatively easy way you can build those likes and increase your share count tenfold...
Everybody loves a good competition. Our news feeds are covered with competition posts for this, that and everything else. Admit it, you've most likely shared at least one of them over the last few months.
People are far more inclined to engage if they could potentially get something out of it. Competitions can really help jump start your social presence and build a foundation.
There are a lot of great tools to help you with your competitions, but as always with our Friday Freebie, we're here to give you the good stuff.
Agora Pulse - Facebook contest picker tool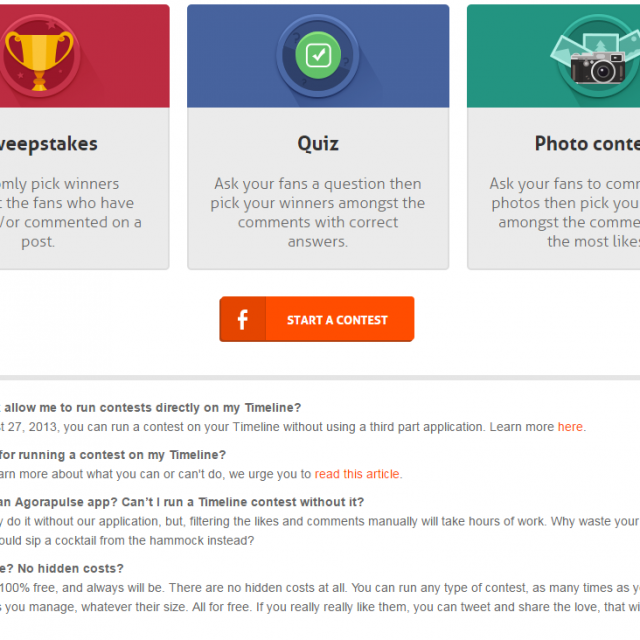 Agora Pulse has released a great free tool to help with your online competitions and choosing the right winner at ease. All you have to do is connect your Facebook, choose the account and post and choose the type of contest you're running.
You can randomly pick a winner who has liked and/or commented on a post, use defined keywords to pick your winners amongst the comments with correct answers or pick a winner who commented with a photo and got the most likes. This tool is really easy to use and a lifesaver if you're stuck on time or short on patience to scroll through hundreds of comments and pick that lucky winner.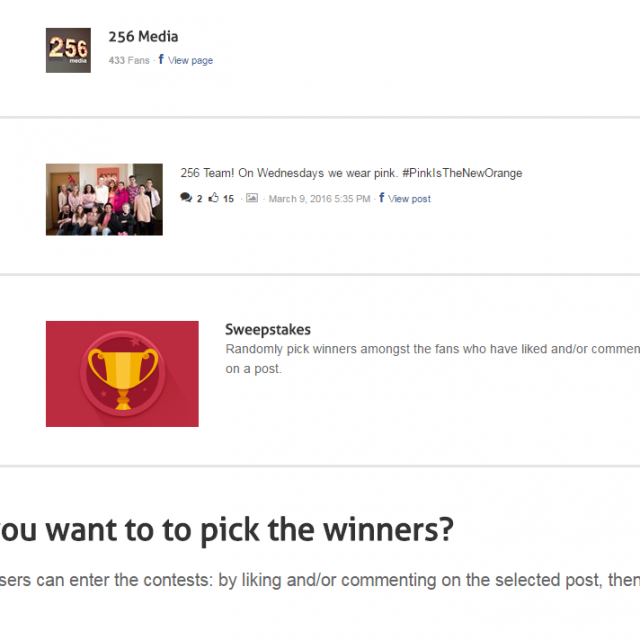 Agora Pulse also offers other free tools like 'Facebook Page Barometer' where you can find out how your page is performing against your industry benchmark and which metrics require your attention. In the 'AgoroPulse Academy' you can learn more about Facebook marketing, as well as their flagship social media management tool. The last one will cost you, but you can publish or schedule posts, monitor keywords and run as many contests as you like under one roof.
Looking to increase engagement through your content?
Looking to build your audience and raise awareness of your brand through great content? Why not get in touch and talk to our award-winning team who'll be happy to help.
In the meantime, follow us on Facebook, Twitter, and Pinterest to keep up to date with all the latest news on content marketing and all things digital.