HubSpot CEO Brian Halligan on experience disruptors and why they win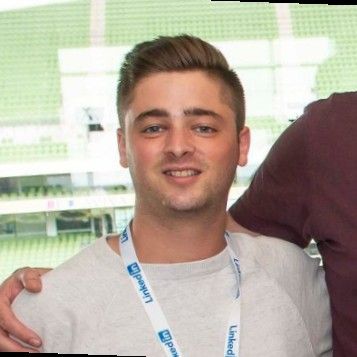 Posted by Bryan Arnott
September 9th, 2019
Many of the most successful companies that are out there today aren't putting new devices in our hands or software on our computers. Instead, these businesses are changing the way consumers interact with their products and themselves.
Welcome to the era of the experience disruptor.
It's an idea that Brian Halligan, CEO of HubSpot, repeatedly hammered home in his keynote at Inbound 2019, a conference dedicated to the inbound methodology. In an age where businesses find more competition for less available attention than ever before, companies are winning because of how they sell instead of what they're selling.
What is an experience disruptor?
"Disruption is speeding up, it's not slowing down," Halligan says, as he points out that many of the products we use are from businesses that are worth billions of dollars. Whether they're a part of our morning routine or how we communicate with our co-workers, these companies continue to permeate throughout our lives at an exceptional pace.
Halligan isn't wrong. The term 'unicorn' was only coined in 2013 by Aileen Lee of Cowboy Ventures, and just under 40 unicorns were born in the 13 years before then. Investors helped to bring 96 new unicorns into the wild in 2017 alone. In 2018, that figure was 151 unicorns, bringing the grand total to 452 unicorns, according to Tech Crunch.
These unicorns represent a changing of the guard. They're savvy companies primed to take down (and in many cases, already have) their longstanding competition. Netflix vs. cable. Dollar Shave Club vs. Gillette. Uber vs. taxis. They're upstarts who played the role of David so perfectly that many have now come to recognise them as the Goliaths of their industries.
While these businesses may take advantage of technology, they're not technological disruptors, Halligan says. They don't hold the tens of thousands of patents that Apple, Intel and others do. Instead, their radical innovations are centred on how the services are delivered – and ultimately, many of them have changed the very ways in which we live our lives.
These experience disruptors have fundamentally different genetics than the companies that consumers have all grown up supporting. "How they sell is why they win," Halligan repeats.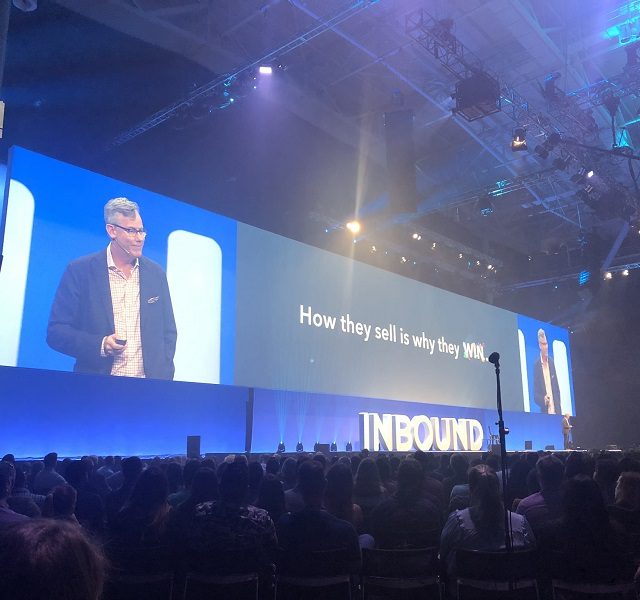 Halligan believes the distinctions are good for consumers and potentially dangerous for the competitors that stand in the way. He lists five "genetic adaptations" that experience disruptors all have and explains how the anomalies help them win.
1. Market fit
Incumbents: Product-market fit.
Experience Disruptors: Experience-market fit.
Where companies have traditionally focused on who their product is for, experience disruptors focus on how customers interact with it.
"They think of [product market fit] as necessary, but insufficient to get the disruption that they're really after," Halligan says.
Halligan points to Carvana as an example of experience-market fit. While many traditional dealerships have long sold cars online, Carvana upended the market by managing all the technical details and paperwork that go along with purchasing a new vehicle. The company also delivers the automobile to the customers home and allows for quick and painless refunds if they don't like it for whatever reason.
2. Remove friction
Incumbents: Friction-filled flywheelers.
Experience disruptors: Friction-less flywheelers.
Sales are the lifeblood of every business yet some companies manufacture barriers to purchasing their product.
"He schooled us on fighting friction [in sales]," Halligan says about his conversation with Jay Simons, President of Atlassian, a software company. "The first thing he started talking about was that he likened the process of buying B2B software to buying a car. He called it cringe-worthy - kind of hurt."
Despite being a B2B company, Atlassian treats its sales division as a B2C business would. In fact, it doesn't even have a sales team. By foregoing discounts and giving consumers easy access to pricing and purchasing, it removes the barriers associated with traditionally large B2B deals, like finding discounts and keeping in contact with decision-makers.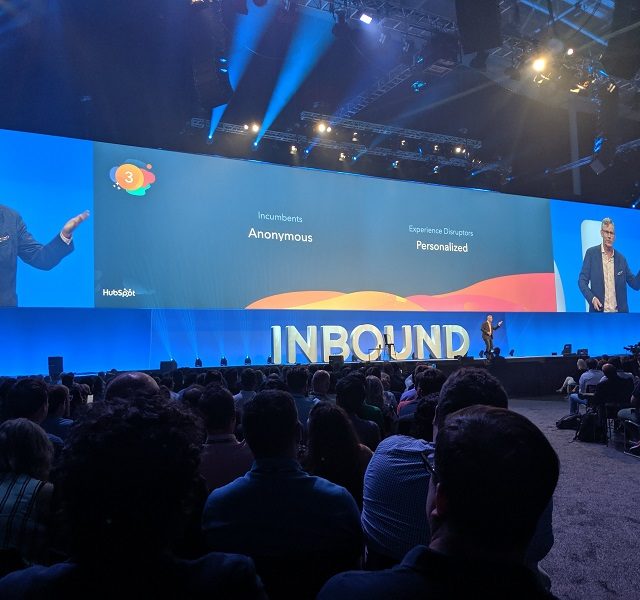 3. Personalise
Incumbents: Anonymous.
Experience disruptors: Personalised.
Technology companies are blurring the line with hospitality businesses with the amount of personalisation that takes place with consumers.
"Inside of Netflix's database, every one of us has a fingerprint inside of there," Halligan says. "The more we use that product, the
better the personalisation gets. This is one of the real secrets to success."
Halligan notes that companies like Netflix, Spotify and Stitch Fix are moving away from hand-crafted personas and towards data-driven clusters to produce a segment of one. Experience disruptors know more about their audiences than ever before, and they use that information to drive changes and maintain satisfaction at the product-level.
4. Sell through your customers
Incumbents: Sell to customers.
Experience disruptors: Sell through customers.
Case studies are beneficial as they highlight a specific example of a win, but having that customer become a brand ambassador is an even more powerful strategy to influence sales.
There are companies that sell through their customers really well, Halligan points out. Glossier, a beauty care brand that originally started as a blog, does a tremendous job in encouraging customers to create content about the products they buy. This empowers consumers to be brand ambassadors and connects Glossier with more potential buyers than they would reach traditionally.
5. Attack your business model
Incumbents: Business model followers.
Experience disruptors: Business model busters.
Experience disruptors constantly try to unravel conventional wisdom in the hopes of stumbling upon something that resets the market.
"What's going on inside most of our business is that we all live inside an oligopoly. Each of our companies probably has between five and 10 competitors," Halligan says. "When you unpack the business model… they're nearly identical within this oligopoly. One of the things that really surprised me about these experience disruptors is that they rethought the terms and conditions in ways that were much more customer-friendly."
Chewy, an online pet retailer, foregoes traditional product return methods with the aim of building brand ambassadors. When Halligan tried to return a shirt he had bought for his dog that was too small, the company told him to give it away and that they'd send a new one to him in the right size, free of charge. It's a gesture of goodwill that delights current customers and could bring in new ones.
Halligan, an experience disruptor in his own right, advocates for businesses to adopt these lines of thinking. Because as markets continue to become overcrowded, how you sell will soon become a key reason in why you win.
Watch Halligan's entire keynote at Inbound 2019 here.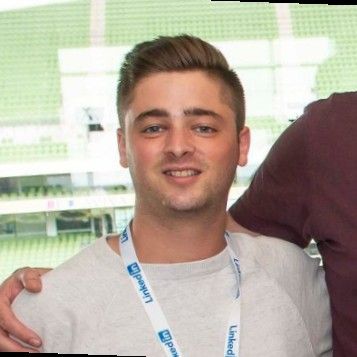 Previous Post
We're the Content Marketing Institute's Content Marketing Agency of the Year.

Next Post

Where did you get the name? How to name a Content Marketing Agency
You may also like...
Bryan Arnott | Sep 9, 2019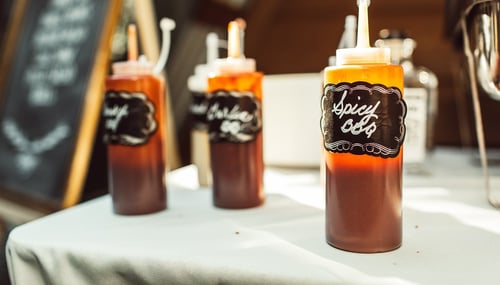 Bryan Arnott | Nov 29, 2018