At 256, we're obviously huge advocates for content marketing. We love all things content, from quick viral vids to in-depth ebooks. Asking us to choose our favourite is a Sophie's choice. We love them all equally, dammit!
Because we love content, we always get excited when we see brands and individuals doing cool things with content.
Periscope is one of those cool things. Brands are increasingly using Periscope to promote their content. DKNY showed a sneak peek of their new clothing line. Spotify shared behind-the-scenes footage of bands performing. Target sold out days after promoting a new line of clothing there.
These quick insights are real-time and they're effective, resonating with audiences on a global scale. As with Vine and Instagram before it, individuals are rising up too and making a name for themselves in online media.
One such rising star is Rebecca Casserly, or Bec Boop as she's known to much of her audience, an Irish accountant and blogger who lives in London. With over 2,100 followers and 700,000 hearts (Periscope's equivalent of a 'Like' or 'Retweet') and a global audience of connected friends and followers at her fingertips, we caught up with Bec to ask her just what makes Periscope so special.
But first: what is Periscope?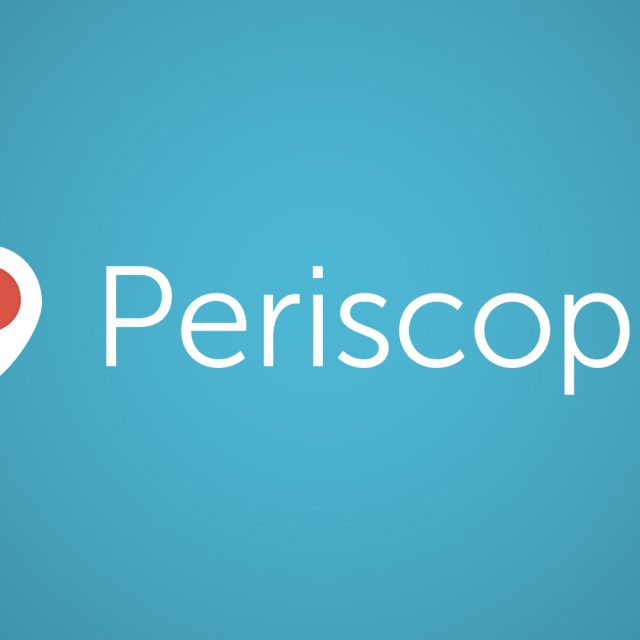 Periscope is a live-streaming video app that Twitter bought for $100 million (small change, eh?) in 2015. It's very new out of the blocks, and has only been knocking about since the start of this year--very 2015. It's a very cool app and the company's ethos is great: they were fascinated by the idea of discovering the world through someone else's eyes. There's no better way to experience a place or event than being right there, and so live-streaming via Periscope was born.
If a picture is worth a thousand words, then a live video can take you around the world.
Video links are auto-tweeted on Twitter, and the video stays live for 24 hours afterwards, or until the owner deletes it. There's also a pretty nifty map feature that shows you recent broadcasts.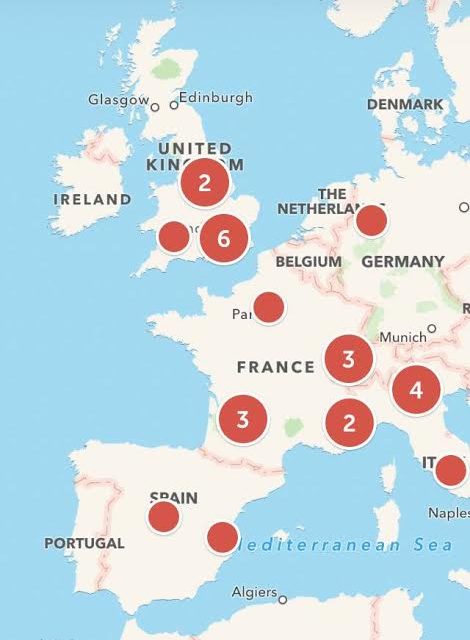 Click on an icon anywhere in the world, and watch that broadcast. Just think of the scope (sorry!): live-streaming launches, events, product demos, riots or wars or governments in action, behind-the-scenes, or even mini-films or daily vlogs. Watch the world unfold in real-time, from anywhere in the globe. Pretty cool, right?
Scopers can save the broadcasts afterwards so anyone can re-indulge for up to 24 hours.
As for paid content, Twitter's approach is a little different: they want brands to spend their ad revenue to promote tweets about their broadcast, rather than paying for ad space within Periscope.
There is a featured video tab on the home screen, and hitting there means a huge boost in hearts and followers--but for now videos land there organically. Only last night, the hallowed spot was given to Ringo Starr (yes, he of the Beatles).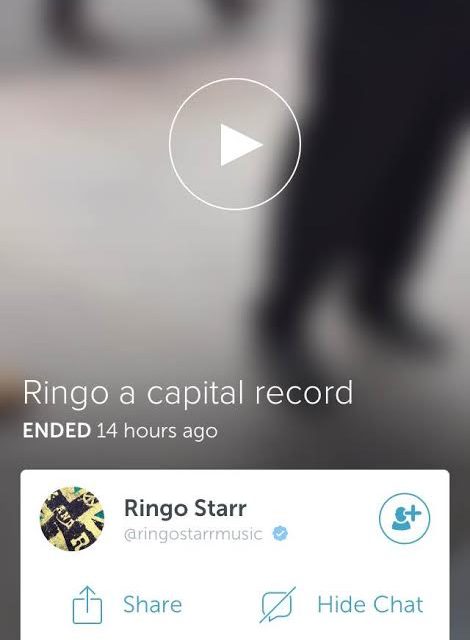 And that's it in a nutshell!
Onwards to the interview!
A massive thanks to Rebecca for having a chat with us. Her Periscope is @BoopFashionista. Get the app, add her, and join her mini army of Scopers!
You joined Periscope in April of this year, how do you think it has changed your ability to connect with your followers?
I joined a couple of weeks after the app was launched. Periscope has really changed my ability to connect with followers in two ways: firstly it opened up Bec Boop to a whole new group of followers on a more international basis and secondly, my existing followers are able to connect with me on a more personal level as they follow my daily broadcasts.
What drew you to Periscope initially? (Did you try out Meerkat?)
I had never tried Meerkat but I did use YouTube to vlog and upload videos every week. So when I heard about Periscope it sounded like something I would be interested in and straight away it just really worked for me. I enjoy 'scoping' and I think the viewers really recognise that I'm enjoying it.
How would you compare Periscope to other visual social media platforms like Instagram or YouTube?
It's a million times more real. Instagram is all about filters and over-editing our lives (guilty) but on Periscope what you see is what you get. There is absolutely no editing, it's live – anything can happen!
The YouTube market I feel is quite over-saturated now; it's hard to build a following there as there are so many people making amazing content. As Periscope is new it's the perfect time to experiment and see what works for you.
Since joining Periscope do you think your overall outreach has increased?
Yes, my blog reader numbers have increased significantly since joining Periscope as I encourage my viewers to check out my blog posts. I also share blog post previews on Periscope and live blogging broadcasts where I'm actually working on the blog. This makes it more interactive.
I keep monthly analytics reports of my blog readership and followers and I've definitely noticed an increase that I believe is attributable to Periscope. I joined Periscope in April and my reader numbers have been increasing steadily.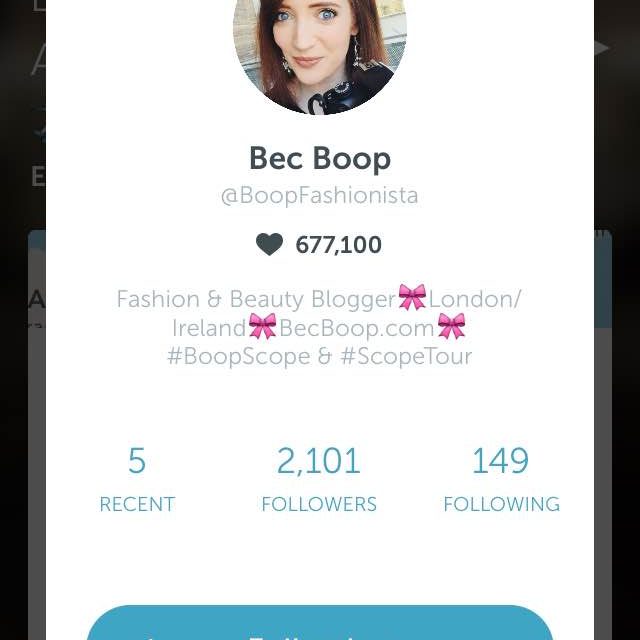 Do you think the fact that you already have an audience helped your growth on Periscope?
Twitter was the social media platform I used the most before Periscope came along so I was lucky to already have a lot of followers there but to be honest the audience I've gained from Periscope are mostly new. So while it helps to have an audience on Twitter as your broadcasts get auto-tweeted I don't think it's essential.
Has Periscope complemented or helped increase activity on your other social media platforms?
Periscope has definitely complemented my other platforms. As with Periscope I reached a whole new audience, and these followers then crossed over and began following my other social media platforms.
Do you think using Periscope has helped you to promote your own message or interest in fashion and beauty? Do you think there's more the fashion industry could be doing with tools like Periscope e.g. live-streaming shows or interviewing models?
Yes it has, as everything is real-time I'm able to share genuine beauty reviews with no editing – just my own opinions. Also with fashion I've found it to be very interactive, for instance I did some broadcasts discussing red carpet fashion following the big awards ceremonies earlier this year.
Those sort of interactive broadcasts are great and fun for both me and the viewers. I think the fashion industry will embrace Periscope and the sooner the better. For example, I could see it being a valuable interactive tool for London Fashion Week this year.
With Twitter having a global outreach of over 500 million people, do you think that being able to use hashtags on Twitter has helped to promote your Periscope content?
Yes definitely. One of the more popular hashtags I use is #ScopeTour for when I'm showcasing travel areas of interest. I also use #BoopScope on every broadcast. This enables a viewer to see the names of all my previous broadcasts when they search the hashtag on Twitter. It also allows me to do a search and see where other people have tweeted my broadcasts and shared with their followers.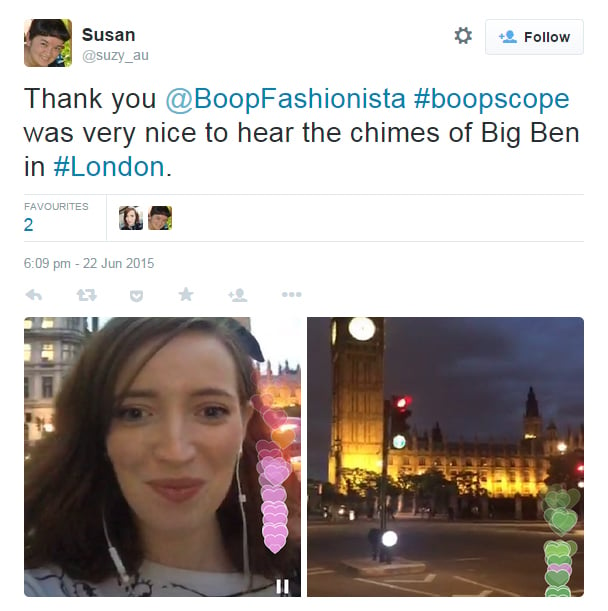 As a fashion and beauty blogger, do you think Periscope has helped to promote your content in an intimate way, by showing your audience your outfit or your make-up routine?
I'll usually broadcast my morning makeup routine which again is real-time so none of the editing that we see with YouTube 'Get Ready With Me' videos. I'll also show my outfits most days and especially if I'm going to an event.
As a fashion blogger, this is a new and exciting way to share my outfit of the day. Also when I'm at a press event or blogger events I broadcast from there and share the event with my readers rather than sharing one photo on Instagram. It's so much more interactive and really drives engagement.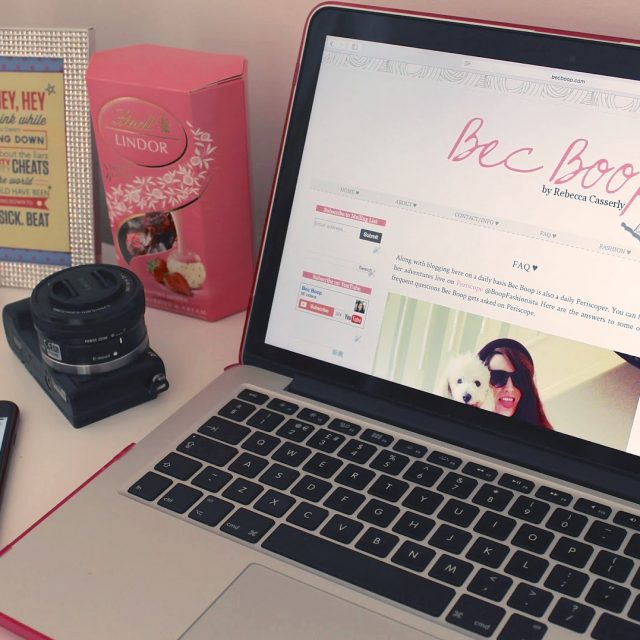 Obviously, the big draw to Periscope is that it's real-time marketing at its finest. What was it about that that particularly appealed to you?
I really like how instant it is. As a full-time blogger and accountant my time is quite valuable. I was spending hours every weekend producing and editing YouTube videos but I've found that by broadcasting live on Periscope I make real-time connections with viewers and have more time to dedicate to working on my blog by cutting out the time spent editing videos.
I also like how real it is. I don't think there are many apps out there that are actually genuine and real. Instagram and YouTube for instance – we edit and filter these to make our timelines look more attractive, whereas on Periscope what you see is what you get.
What are your top tips for people using Periscope?
Share interesting content and be yourself. People want to see exciting and pretty things – travel, landscapes, and events are always going to be a hit.
For instance I usually scope while I'm exploring London which is fun as my viewers get to explore places for the first time with me. I recently went to Bangalore, India on a business trip and was able to broadcast some exciting adventures including Bangalore Palace and the Nandi Hills.
Be willing to share with your audience and they can really get to know you and your life. It's the same for brands or companies: Periscope really gives them the chance to show their audience who they are and what they stand for.

So, do you think there are brand opportunities to promote content on Periscope?
Definitely, I've already made some brand connections on Periscope and it's definitely a new and exciting option. I think it will be slow as brands learn to accept Periscope as a means of advertising but its reach can be huge. There are opportunities for brands to collaborate with popular Scopers but also to share their own broadcasts e.g. behind-the-scenes at a launch event.
Got any Scopers you'd suggest we watch?
Yes! But trust me once you start watching these you'll get pretty addicted. It becomes like a TV show – you have to watch every broadcast!
Some of my favourite Scopers are:
@RonWaxman
@BradmanTV
@TheNapkinDad
@DirtyFloorDiaries
@EuroMaestro
@ChantalTV
@ByMrMatthews
@Orion
@MarkShaw
@MyBlondeReality
I've definitely missed a few of my favourites here but honestly the Periscope community is the best! I've loved connecting with these Scopers and even met @TheNapkinDad when he vacationed in London recently.
What's your favourite social media platform? (You don't have to say Periscope. ;))
I'm not even kidding when I say Periscope! It's been amazing being able to share my adventures with everyone in this way and I'm looking forward to what the future holds with #BoopScopes.
About Rebecca Casserly/Bec Boop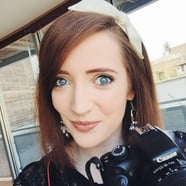 Bec Boop (Rebecca Casserly) is an award-winning Irish fashion and beauty blogger currently based in London. She has been blogging since March 2013 and has been on a whirlwind adventure with fashion since then. Rebecca is a professional accountant having graduated from NUIG (Bachelor of Commerce) and NUI Maynooth (MA in Accounting).
Keep up with Bec on:
Periscope: @BoopFashionista
Brands and Periscope
If you're a brand and you'd like to implement Periscope into your marketing strategy, or you want to kick-start a digital campaign, get in touch with us! In the meantime, come hang out on Facebook and Twitter where we talk all things digital and content marketing.