Is it just me or is brand storytelling one of those marketing phrases that make people immediately think 'Bullshit Bingo'?
You can't go to a marketing conference these days without speakers banging on about it, but often they leave the attendees wondering what exactly they are talking about.
I'm beginning to think that it is one of the most abused terms in marketing as content marketers (who should know better) apply it to writing a facebook post or a landing page. Everything now is brand storytelling, it seems.
What is Brand Storytelling?
I've just viewed a presentation from a global advertising agency that effectively says that Brand Storytelling is the totality of your brand communications – they have included elements such as 'advertising', 'sales pitches', 'receiving and paying invoices' and 'comments in the press' as part of a 'Same story, many channels, single perspective' approach. After all, every communication tells your story, right?
This is 'Bullshit Bingo' on steroids. You should bring a common brand tone and personality to your advertising and invoices (though not many do), but let's be honest - nobody is using their invoices to tell a story. And nor should they. There's no point inventing a buzzword 'Brand Storytelling' if that phrase simply means the compendium of your communications. We already have a word for that. It's 'communications'.
No. Brand storytelling isn't just a 'catch all' term. It is the use of stories - actual stories - to engage your audience in a way that creates a better understanding of and affinity with your brand. That can be done by telling your brand's actual back story, or stories that feature your brand (or employees) in some way.
Storytelling has a place, but that place is not everywhere.
Me, a Deep River and a High Mountain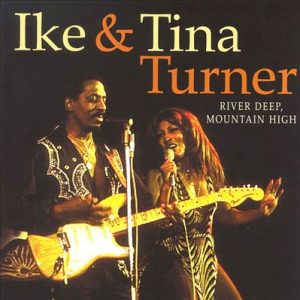 I listened recently to George Hook's weekly 'Essential Songs' radio piece with Bill Hughes, where the latter takes a year from the 20th Century and features three songs from that year. The year was 1966, and Bill told the story of Ike and Tina Turner's 'River Deep, Mountain High'.
This classic track was produced by Phil Spector, and was the first to feature his famous 'Wall of Sound'. Remarkably, although Ike Turner receives a credit on the song, he has nothing to do with it. Why? Because Spector knew that Ike was bad news where Tina was concerned. So Spector actually paid Ike $20,000 to get lost when the record was being recorded. And sure enough, Ike got credited even though he had nothing to do with it.
Think about that $20,000. That translates to about $150,000 in 2016! Spector also spent a further $22,000 on session singers and artists to create what was to become his trademark 'Wall of Sound'. That's over $300,000 in today's money before you get out the gate. Phenomenal.
Spector was a perfectionist and made Tina sing the song so often that she ended up taking her top off and singing it in her bra.
History records that the song, though reaching only no. 88 in the US Chart initially, ended up becoming a classic and was entered into the Grammy Hall of Fame in 1999. Spector went into a spiral for the following two years. He became a virtual recluse - either because the record was a flop, or because it was so perfect that he felt he couldn't improve upon it. Take your pick.
But you might ask, what's that got to do, got to do with it? (Sorry, couldn't resist.)
Stories are consumed by our brains in a different way to other information. A narrative arc engages us more completely than simple information delivery. Story systems have developed over mankind's storytelling history and they impart more, with greater engagement, making them more cost effective as communication techniques.
That's why any time that I hear 'River Deep, Mountain High' from now on, it will resonate with me in a completely different way than it did before I heard the background story. I will visualise a young Tina Turner in her bra belting out the tune in a packed recording studio while Ike beers it up at home. I will also marvel at the sonic breakthrough it represented and its impact on Phil Spector afterward. My relationship to that song is now deeper and more appreciative.
That's fine and dandy - but how does that work commercially? As luck would have it, I have another story that illustrates this.
13 year old boy gives his father $47,000, goes on to create global brand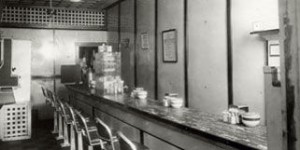 At the age of 13, a young boy in Utah planted some lettuce on a few fallow acres of his father's farm. At the end of the summer, he presented his father with $2,000 ($47,000 today).
Thirteen years later, this young man opened a nine-stool root beer stand in Washington DC. Over time that nine-stool root beer stand grew to become one of the world's largest hotel chains with 4,200 hotels in 80 countries and revenues of $14 billion still trading under that boy's surname, Marriott.
Before he died, Marriott summed up his personal philosophy as follows, "A man should keep on being constructive, and do constructive things. Sometimes it's tough. But that's what I'm going to do."
Now, when I see the Marriott Hotel brand, I think about their founder as a 13 year old handing his father a fortune, a nine seat root beer stand and a culture that is wholesome, hard working and honest.
Will it make me more likely to stay at a Marriott Hotel as opposed to any other? All else being equal, quite possibly. If nothing else, when I think of hotels, I am more likely to think of Marriott.
How valuable is that to a brand? Very.
Tapping into the Power of Brand Storytelling
So how do you as a marketer, tap into this power of brand storytelling? Is it just a once-off deal, you tell the background to your brand and then get back to normal communications?
No, the possibilities are much greater than that.
If you haven't seen the Google Reunion video, then do yourself a favour – grab a box of Kleenex and settle in. Go on, take a few minutes, I'll still be here.
This video has been viewed nearly 13 million times and even led to hope for the easing of travel restrictions between India and Pakistan.
This is big budget stuff, but watch also how Google tells the full American in Paris love story entirely through their product. They do this in a way that shows Google's versatility and involvement in modern living that perfectly underscores the product.
Note how simply done this is compared to the more epic, big budget 'Reunion' story (honestly, you'd think those guys understood digital marketing).
When does brand storytelling become brand storyjacking?
(Storyjacking? Hey, stick that one down on the 'Bullshit Bingo' card!)
Consider now the Guinness ad that uses a story to engage us.
The Guinness wheelchair basketball ad was very popular and one of a series of ads based on inspiring stories along with the stories of Ashwin Willemse and Gareth Thomas. Actually, it used to be one of my favourite ads.
These are great stories and this is great brand storytelling, no?
Hmm, I would say not really. This is storyjacking. The brand is not integral to the story in any way. The only link is the artificially created tagline – Made of More. A voiceover in the wheelchair basketball ad says 'The choices we make reveal our true character'.
I'm all for stories that embody the brand as opposed to just being about the brand, but I can't honestly make the connection between Guinness and the story. Drink Guinness and you'll be more of a man, a better person, of better character? People that choose Guinness are better, braver people. It's a reach. And I'm a Guinness drinker!
Which is why the Google examples above for me trump the Guinness one every time. But hey, the Guinness one still creates huge emotion and engagement and works for the brand.
Brand storytelling – who should control this?
To whom should brands entrust their brand storytelling? Well, Starbucks hired a National Editor of the Washington Post to effectively become the Chief Storyteller for the global coffee brand. Interesting choice, don't you think?
Rajiv Chandrasekaran co-wrote a book with Starbucks' CEO Howard Schultz on the lives of U.S. Army soldiers before, during and after their service. This is a cause close to Howard's heart and so Starbucks is going all-in. They have promised to hire 10,000 veterans over 5 years as part of their drive to make it easier for them to find work when they come home.
Starbucks has actually created a media company to create full-length documentaries on this topic. Supporting the vets is a cause that sits with Starbucks already considerable socially aware culture. And rather than renting the media, they are looking to create their own.
But why a journalist?
Why not? Aren't journalists the most natural people to find and tell stories? Aren't they the ones that are trained to do just that?
The Story of 'Story'
Kirk Cheyfitz has successfully taken this thinking and used it to take his content marketing agency to the heart of Unilever's marketing. Story was a New York content marketing agency that worked its way onto Unilever's North American agency roster. Getting onto that roster and staying there are two different things, however. With about 130 agencies on board across all their North American brands spanning the different disciplines, Unilever does a brisk churn every year with about 20 agencies being changed out.
In the traditional hierarchy of agencies, the lead agency is generally the advertising agency, who sets the brand strategy along with the client. They then execute the TV slot against it and the other agencies take their lead from this thinking.
When Cheyfitz got the letter asking his agency to present on why they should remain on Unilever's list of content marketing agencies, he and his team reacted in an unusual way. Instead of saying 'Yes sir, when would suit you to visit for the presentation?' Story wrote back saying that Unilever was looking at this the wrong way around.
The single most important thing for Unilever was to tell their brand story well. And who better to do this than the content marketing agency, populated as it was with journalists. That's right. People trained to find and tell stories. People who had been doing it all their working lives. The question shouldn't be 'Is Story the best content agency for Unilever and deserving of staying on the roster?' The question should be 'Is Story the best agency to tell Unilever's brand stories?'
And with that, they became a lead agency for Unilever in North America.
'Bingo'
Talk to 256 Media about how to leverage the power of brand storytelling for your brand. Call Adrian O'Farrell at +353 1 70756039 or email Adrian@256media.ie for a chat. If the first thing you say to me is 'Bingo', or you put 'Bingo' in the subject line of your email, then I'll know exactly what you're looking for!