One of the most memorable things I learned in journalism college was how to deconstruct a complicated story.
We were told to keep it simple. Don't try to remember all the detailed facts, just focus on the bit you want to tell your friends that night in the pub. That's where the story lies.
It's the same with conferences - especially when the conference is as big as Inbound 2015 in Boston this week with over 14,000 delegates and hundreds of sessions and speakers.
How do you deconstruct this complicated sales and marketing conference and walk away with actionable highlights? What are the bits you might even remember this time next year?
So here's just 6 of the very, VERY many memorable highlights from Inbound 2015 that might help us all improve our marketing between now and Inbound 2106.
1. Be brave or go home
Companies need to be brave and be prepared to fail, says award winning author of Permission Marketing, Seth Godin (who looks strangely like Roddy Doyle. See below!).
"Only a fool does something brand new and think it's definitely going to work", he says explaining that we need to be brave to do great things.
This means that we have to allow our staff to be real with our customers. "Companies are obsessed with authority and who has permission to do what." The result is that staff are afraid to take responsibility and may not do the right thing when it comes to customer service. Is your company guilty of tying your staff up in knots with scripted responses to customer queries? The answer is probably yes. When staff act like real people, as in this example from Netflix, it goes viral. So maybe it's time to think about being brave and getting real?
2. Forget about delighting the customer
It's no surprise that Mikkel Svane CEO of Zendesk, a customer service technology provider also has a unique insight on customer service. Svane arugues that: "It's time to stop delighting the customer and just give them the service they want". Extraordinary acts , like the pizza delivery to passengers trapped in a plane on a runway, will not outweigh a customer's annoyance at getting to their destination late, he says.
He backs it up with figures too citing research that shows 96% of customers that had high effort customer service experiences reported being disloyal compared to 9% of customer with low effort experiences .
"Companies should focus on making service easier, not more delightful. They need to build Customer Experience (CX) into the business model. Customer service is just the platform for that and employees need to be empowered by the process to deliver the service as real humans in a way the customer can connect with. Yes, folks this may mean using animated GIFs and emojs in your customer service responses. :-)
3. Avoid crappiness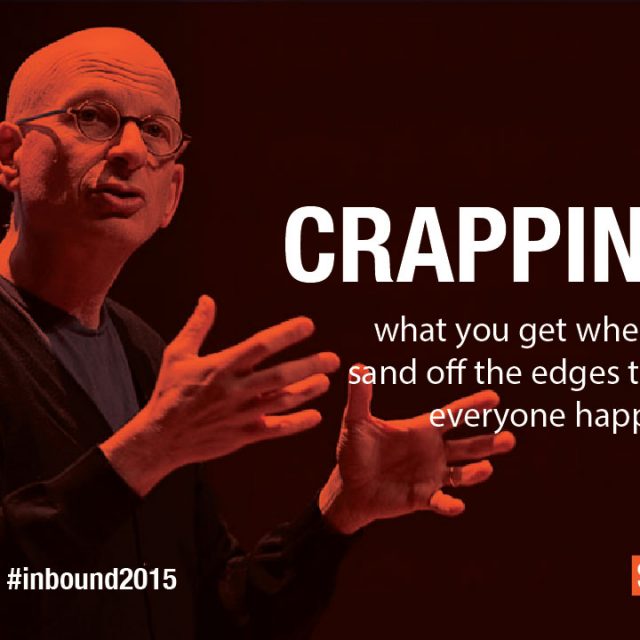 Anyone who has worked in an agency will know how frustrating it can be when customer-centric ideas get watered down because the product manager wants more focus on the product than on what the customer really needs.
Seth Godin nails what some of us are just too polite to say: "Crappiness is what you are left with when you sand off all the edges to make everyone happy". Companies need to realise that if you try to please everyone in the business you can miss the point of pleasing the customer.
4. Failure is a given so let's get on with it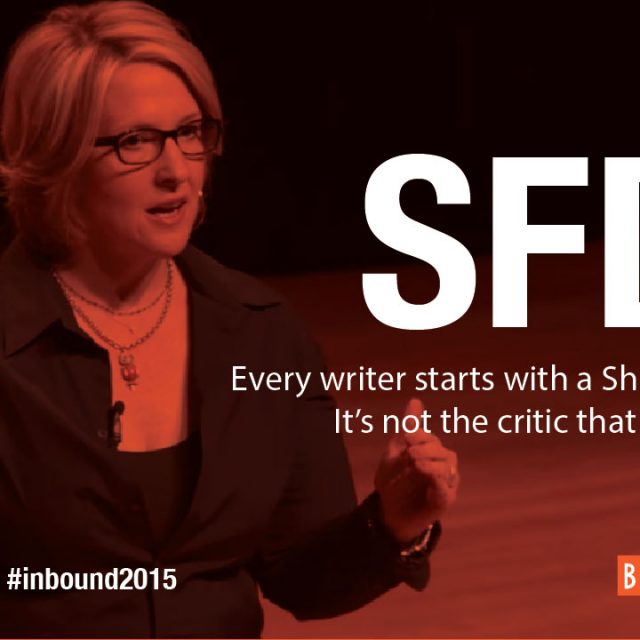 Brene Brown has three of the top 10 selling books in the New York Times best-sellers list, so she's definitely successful at being a shame researcher.
Brown says that if you have the courage to innovate you are going to get hurt. You just have to decide if you are willing to choose courage over comfort. This is true for business and for life in general she says as she reminds us all that it's not what the critic says that matters.
5. I've forgotten that before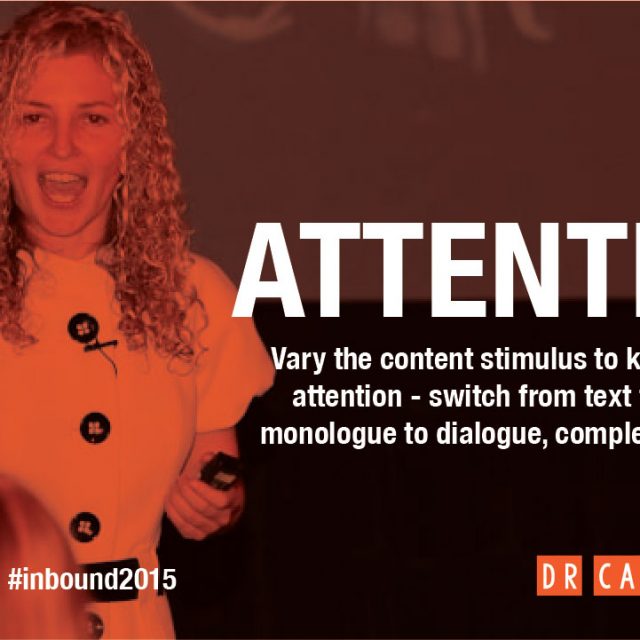 Less than 10% of the content we publish is actually remembered so marketers have a tough time in a world where there is so much content noise.
Brands need to ask themselves are they making it possible for their audiences to look away? In many cases the answer is yes says Dr Carmen Simon who has researched the neuroscience of content.
One of the tricks is to keep switching it up. Move from text to graphics, formal to informal, Static to dramatic, monologue to dialogue, facts to stories, complexity to simplicity.
When you ask the brain to move from one to the other you have refreshed attention. So we all need to hit the Shift F5 key more often in our marketing.
6. Stop chasing likes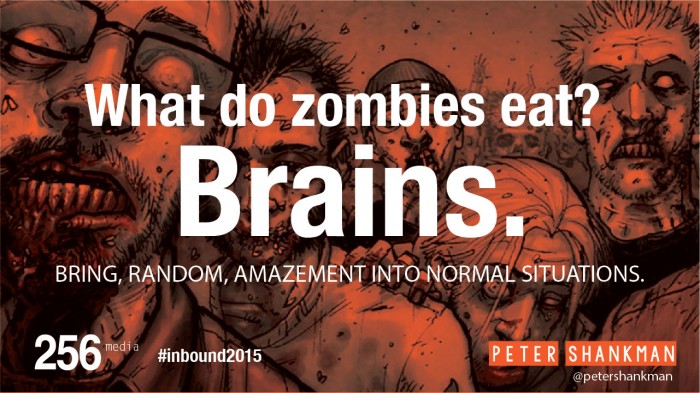 The next 50 years of the economy are going to be run by the customer experience, advertising and marketing will be important but nowhere near as important as they are today. So says Peter Shankman author of Zombie Loyalists – Using Great Service to Create Rabid Fans.
In the next one to two years as the referral economy really takes off the concepts of friending, liking and following will disappear, he says.
So "companies need to stop chasing likes and start doing likeable things."
Shankman says that this customer service attitude has to be built into the culture. "Hire people who like people and who like to do nice things. And when you do nice things don't look for anything in return" (This means you don't send out the customer service survey two days after a good customer interaction. People see through that stuff and it just undermines the good thing you did).
So there you have it. Be brave, expect failure if you're brave enough to try new things, empower yous staff to be real and focus on good customer service. Couldn't have put it better myself.
Want more? Check out the Slideshare here, follow us on Twitter or get in touch.