How to optimise your content for featured snippets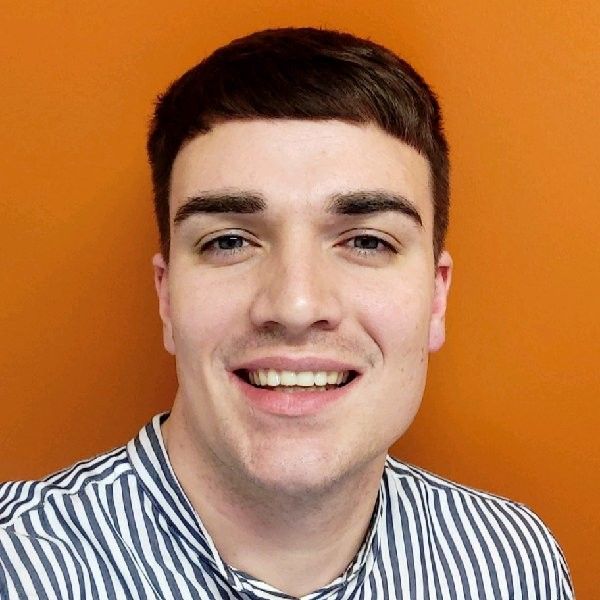 Posted by Greg McLoughlin
February 17th, 2017
By now, the majority of businesses have realised the importance of organic traffic for their website.
A recent study from BrightEdge showed that 51% of traffic to all websites comes from organic search. Dude, that's a big, big chunk of your traffic! You need to be making sure that you're doing whatever you can to make the most of it.
Realistically, in order to gain some of this traffic, you need to be on the first page of the SERPs. (Ask yourself: when was the last time you visited the second page of Google? Honestly, I can't remember.)
In fact, the Advanced Web Ranking's CTR study says that the top 3 SERP results get significantly more clicks than the rest. And God knows we're all gunning to get as high as we can.

All in all, if you don't have an inbound strategy in place to increase domain authority, traffic and ranking, you need to take a good hard look at yourself and your marketing.
But let me ask you this: what could be better than ranking #1 on Google? Sure, you'll get, on average, a 30% click-through rate, but how could you get even higher?
My friend, you need to think bigger. While still pushing to get on to the first page and as high as you can, you need to start thinking about that #0 position.
I know that sounds crazy right? But trust us, it's possible.
The #0 ranking refers to the 'feature snippet' that frequently shows up for some SERPs. It mostly shows up when a question-based query is searched for. It includes a brief summary of the answer, extracted from the web page, along with a link to the page, the page title and URL.
Not only is this excellent for CTR, but it also indicates a certain level of trust from Google to its users.
Have a look at the example below for the query 'how to make spaghetti'.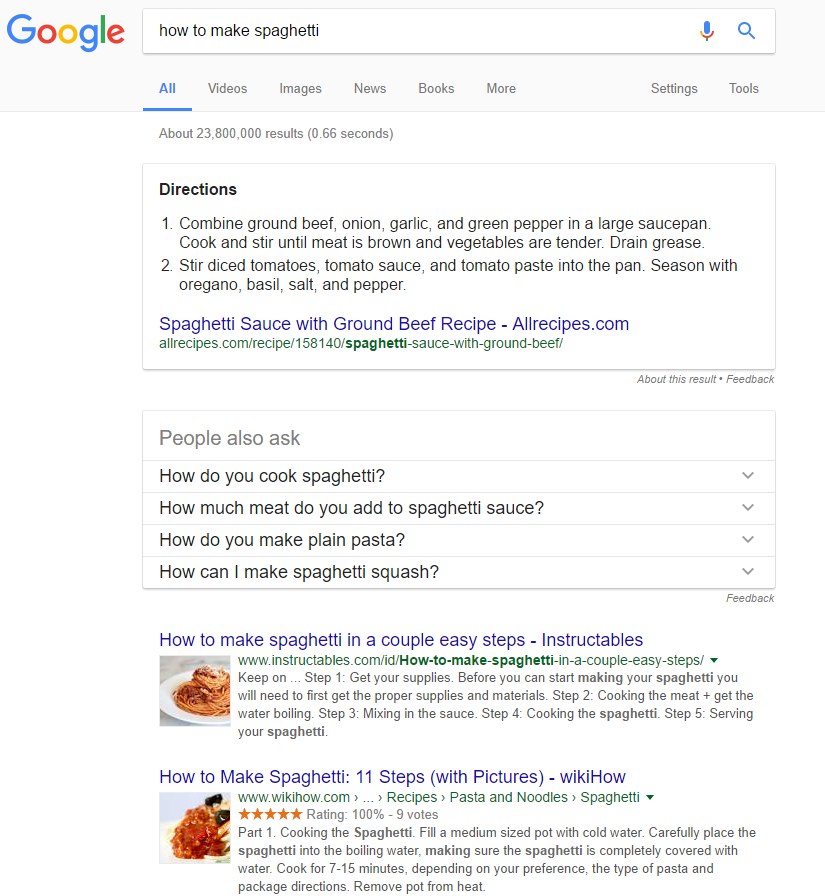 As you can see, the feature snippet ranks above #1 and #2. Plus, I found myself one mean recipe. So everybody wins. :)
Weirdly enough, this URL actually positioned at #5 on this SERP. So how does this particular page rank at #0 and #5 at the same time as opposed to the higher-ranking pages? What is this sorcery?
Ben Goodsell and Cheryl Jones of Merkle RKG did a case study on the CTR of a feature snippet on one of their client's webpages. The results showed that visibility from the featured snippet significantly improved the organic performance of the page, leading to a 516% increase in sessions after 4 months.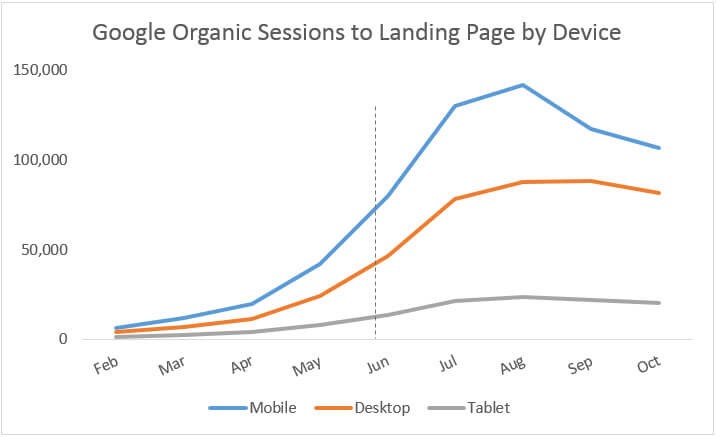 You don't need to be a genius mathematician to know that's absolutely insane. So the big question is...
How Do You Do It?
Well, this has always been a hot topic amongst SEOs. It hasn't been easy to determine what influences getting your content to appear within a snippet.
They can be extremely finicky too. Your webpage could be a featured snippet one minute, but it can just randomly disappear without even a wave goodbye. As a result, we're all working from a limited pool of data.
There's a lot of different opinions out there, but Google themselves said before, "When we recognise that a query asks a question, we programmatically detect pages that answer the user's question, and display a top result as a featured snippet in the search results."
In other words, Google's algorithm picks what it thinks is the most 'suitable' answer, but that's completely open to interpretation. They've been keeping their cards close to their chest on how this actually works too, so there have been a lot of theories floating around.
Before we put on our tin foil hats and dream up conspiracies here, we're going to deep dive into what makes content snipp-able. How? Well, we used expert sources, looked at commonalities between some featured snippets with the data and research available.
Answer Your Persona's Queries
We mentioned before that snippets show up mostly for query-based searches. So you need to ask yourself: is your content really answering the queries your audience actually has?
A textbook inbound strategy identifies buyer person questions and answers them with killer content.
At the end of the day, it's all about creating content that answers these questions. This is definitely the most important part to make your content as snipp-able as possible.
For one of our clients, EBS, we outlined their buyer personas and created content to both gain more organic traffic for their website and answer their queries.
Since then, they've experienced a significant lift in traffic organically from their content, and Google has recognised this.
As we already know, featured snippets are pretty finicky, but at the time of writing, EBS had two featured snippets on Google.
The first one is for their blog 'How to finance your self build home in Ireland'.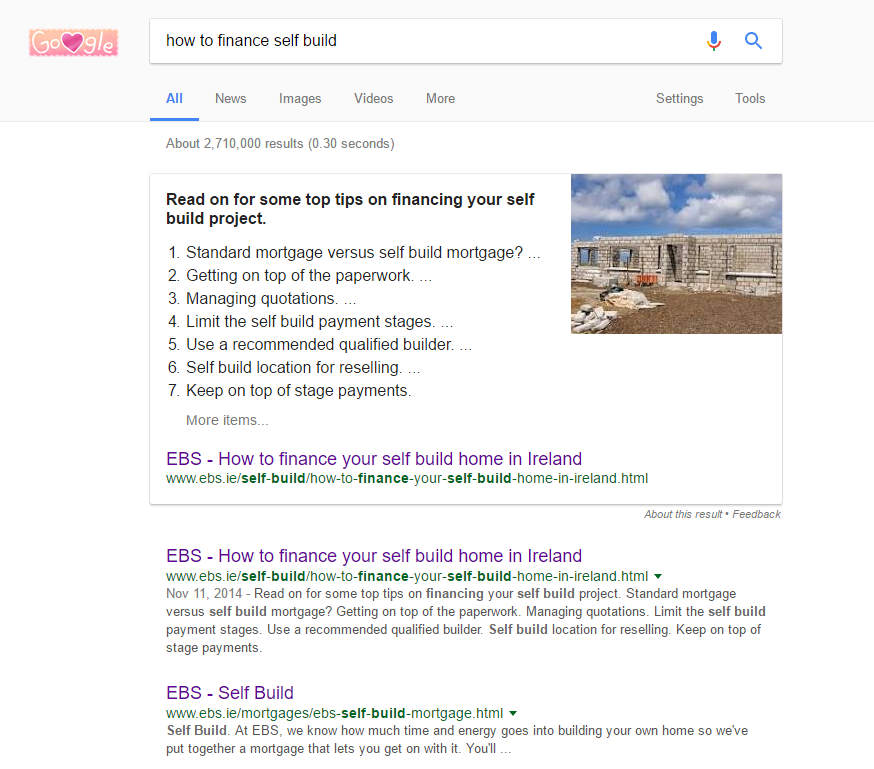 Notice how the title starts with the word 'How', ranks at #1 and the snippet features all of the H2s in the blog. But most importantly, it's answering a common query that a potential Self Builder persona would typically have at the early stages of the buyer's journey.
This blog is also one of the top performing pieces of content organically for this persona, so the results speak for themselves.
Next, we got the blog 'How do I get a home renovation grant in Ireland'.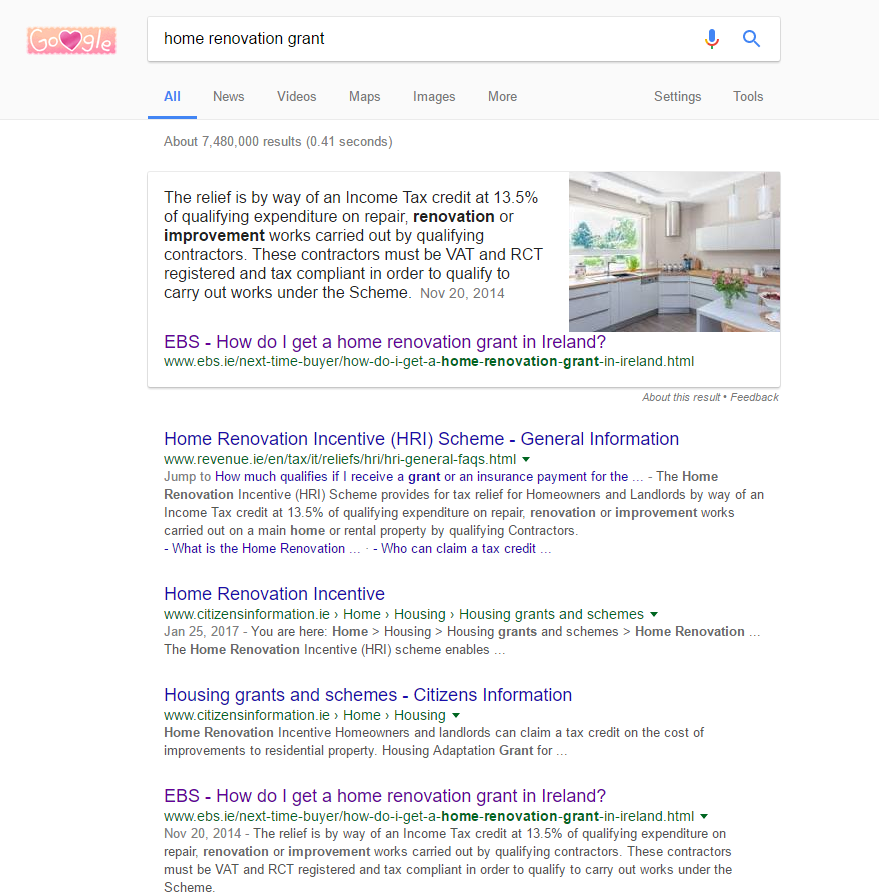 Although, this ranks at #4 on the SERPs, it's the only blog on page one that actually tackles the query, featuring the question that the persona would have in the title.
Again, this is an early-stage piece of content that directly answers the persona's query relative to this specific offer. If you follow this formula, you're well on your way to getting to #0.
If you want to easily track any SERP features your content may have organically, Moz is the perfect tool. Their SERP features tool gives you a full breakdown of the level of love specific keywords are getting.

Now, before you think that your content needs to be on Page 1 to gain a snippet, surprisingly, you'd be mistaken.
Larry Kim from Wordstream did some research and found that snippets aren't featured based on organic ranking alone. Looking into his own company's website, he found that Google pulled snippets from page 1-3 70% of the time, but that didn't stop them reaching out to positions well beyond page 4. Wow.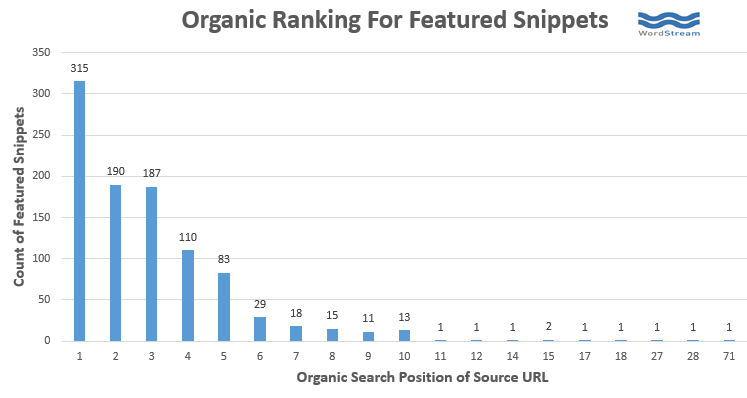 So we know that answering your target audience's queries is essential in getting a featured snippet. And not being on page 1 isn't the be all and end all. Now let's delve deeper…
Using the Right Format
Having your content formatted correctly seems to matter big-time for Google's algorithm.
Firstly, longer keywords tend to have a higher chance of getting featured snippets. Since most of the snippets are query-based, always think about How, What, When, Where and Why when creating snipp-able content.
For example, SEMrush did some research and found that keywords starting with How and What showed up a lot more frequently.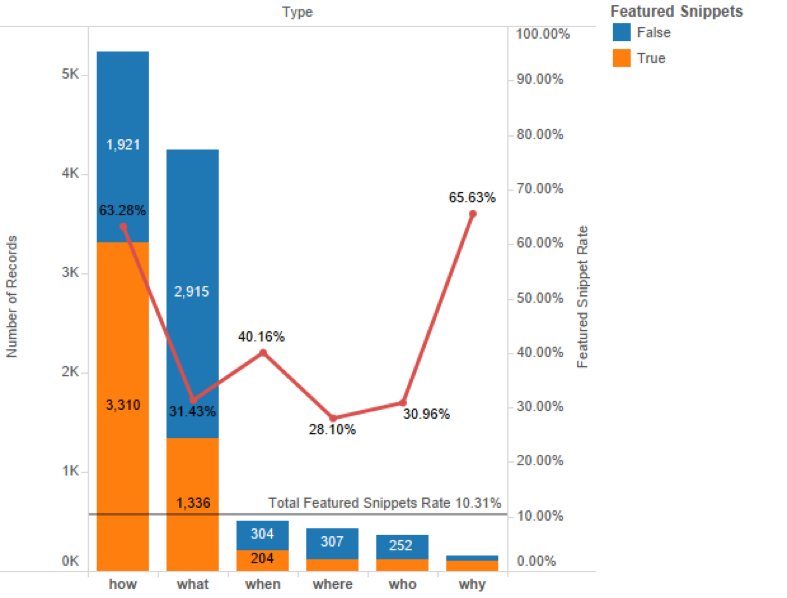 It's no surprise that websites like Quora, Wikipedia and Wikihow are the top 3 websites for featured snippets because they're mostly dedicated to answering all sorts of queries (even the weirder ones).
The length of the keyword your content is optimised for matters too. The longer the keyword, the more likely the content had a search snippet, so try and be as specific as possible to the query your persona wants answered.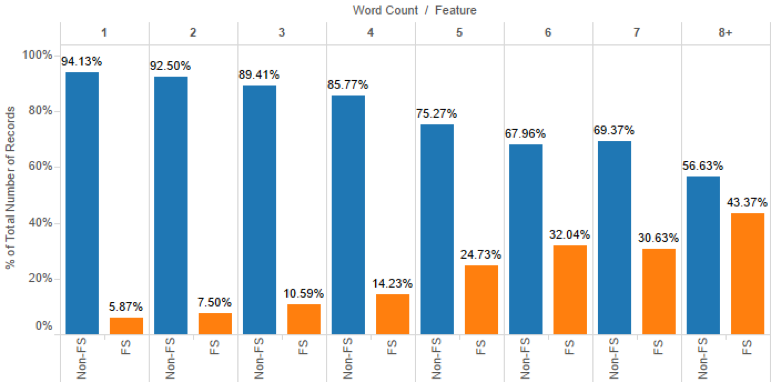 The more relevant your content is, the better the chance at ranking highly and being anointed with the prestigious snippet crown.
Next, you want to make sure that your content is the right length to comfortably fit into a snippet. HubSpot's research into snippets showed that the most common length is between 30-60 words.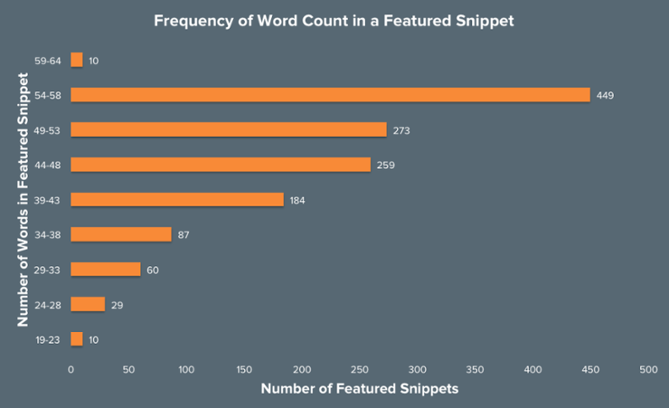 Feel free to slice up your content if it's too long to fit. Breaking down your content using H2s will certainly help. Also, a well-formatted Q&A section on your website can prove very handy too.
And there you have it! Hopefully you have everything you need to start optimising your content to score a featured snippet.
Ultimately, as long as you're properly identifying your persona and their pain-points, you stand just as much of a chance as anyone else in the race to the top.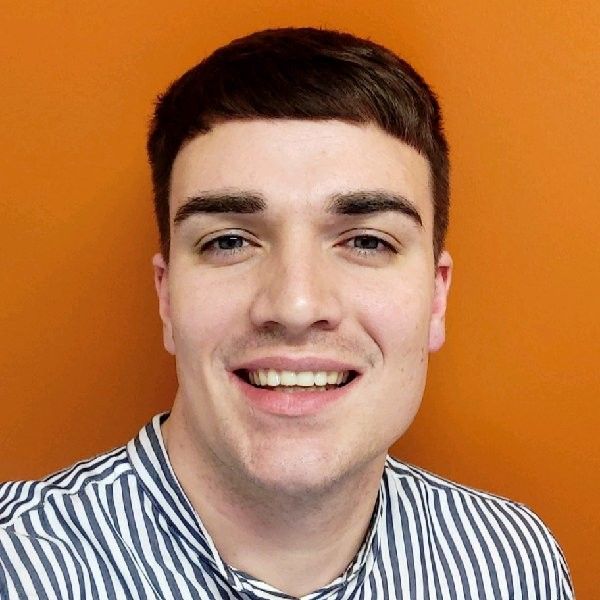 Previous Post
See no evil, hear no evil – why analytics matter

Next Post

Celebrating Irish women in STEM & Media on International Women's Day 2017
You may also like...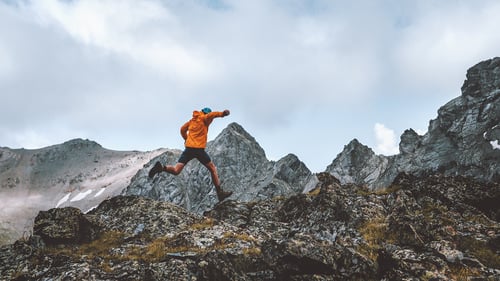 Cian Byrne | Dec 20, 2022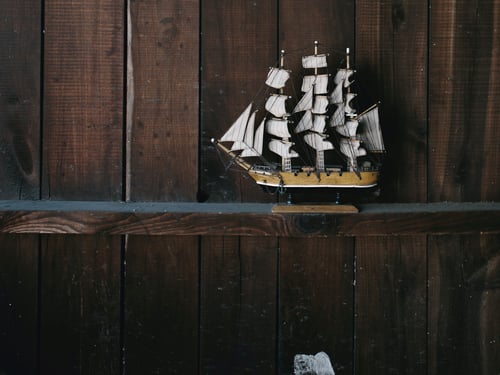 Cian Byrne | Oct 27, 2022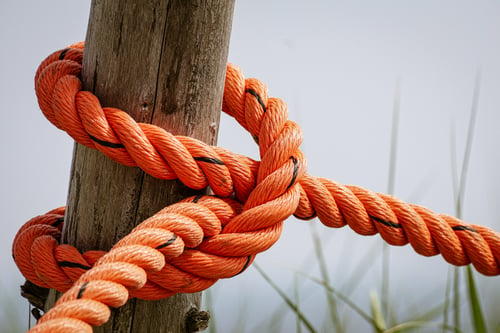 Cian Byrne | Oct 12, 2022