Smash your 2021 content marketing strategy when plans seem impossible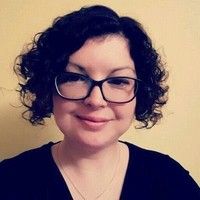 Posted by Paula Connor
November 16th, 2020
Usually, the start of the year is a time of optimism for marketers.
We've had the Christmas holidays, the festive cheer and the fresh, crisp air is twinkling with ✨anticipation✨
At work, the new year means strategising to develop your shiny new 2021 plans and new budgets. This time last year we could never have imagined the 12 months of chaos that have been checked off our 2020 bingo cards. Marketers have been living on their nerves, shelving entire campaigns, slashing budgets and forging new plans in this dark time.
So how on earth are we going to plan a content marketing strategy for 2021?
Here's a guide on how to form your new content marketing strategy when planning seems impossible. Find out what to keep doing, what to cut and hear advice from some of the world's leading award-winning content marketers.
What have other marketing people been doing?
In 2020, marketers have had to pivot more times than Ross' new sofa on an episode of Friends. 84% of CMOs said they have "improvised to generate new marketing strategies during the pandemic" according to the CMO Special Covid-19 report in June 2020.
Huge global brands had to adapt their messaging and their creative too. Visa had 80% of its creative ready to go before the Olympic games were postponed. They had to change tack and film athletes at home.
The struggle to plan effectively is real and you're not alone. Here's some practical advice from international experts along with recommendations from the 256 team.
Actionable advice from content marketing experts
We asked content marketing experts with proven track records in enthralling audiences, building brands and winning awards for their advice to enquiring minds like yours.
Denmark's finest demonstrates real return on investment (ROI)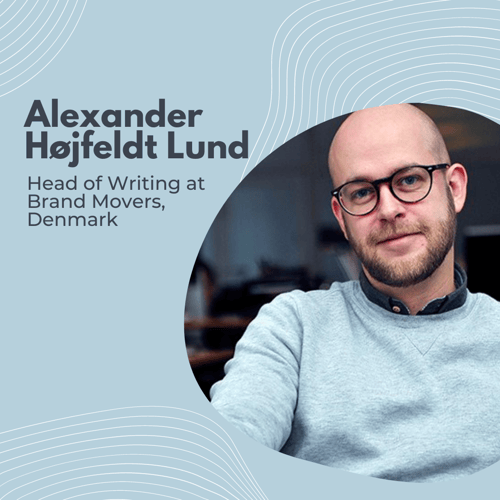 Alexander is the authority on content at Brand Movers, an award winning content marketing agency based in Denmark. The Brand Movers team are particularly adept at delivering return on investment for their clients, notably building a content marketing machine for Santander Consumer Bank and winning global awards to boot.
Alexander's best advice for planning ahead
Alexander's best piece of advice for marketing professionals when planning their 2021 strategies is to "focus on ROI. It's no secret that 2020 has been a year like we've never experienced before and it has taken a toll on businesses across the globe. Their focus in 2021 will be on the bottom line - what creates value for the business. And content marketing can create value, leads, and sales for businesses in multiple industries, we just have to prove it. You essentially need to speak a language that the CFO understands, and the most important word in her dictionary is ROI.
"Focus on determining what business goals you need to achieve with the content marketing effort and then plan the route. Make sure that you are able to measure your efforts and make sure that you report your progress to the right stakeholders within the business. But remember that content marketing is not a sprint. It's a marathon. Keep going and the ball will start rolling and you'll soon have a content marketing machine on your hands."
Many marketing leaders are facing a grim reality of budget cuts. What should they keep investing in?
"I would say, given the financial climate we're staring at for 2021, definitely paid distribution. Text nobody reads and videos that nobody views are worthless. You need to get eyes on your content. If you only focus on organic traffic it'll take a long time before you see the effect of your content marketing effort. If you choose to invest in traffic you'll quickly see results.
"Paid distribution is also a great way to reach your target audience because you can use data from the platforms you're using. What we've seen is that paid traffic does not cannibalize organic traffic. In fact, what we've seen is that the organic traffic follows the increase in paid traffic admittedly at a lower and slower pace. In that regard, SEO will also play a significant role - but that's a point for another time."
Can you share one approach to planning ahead that you've mastered?
"Brand Movers is standing on the shoulders of journalism as so many of our ways of working are taken from the way editorial staff work. Internally the text department, which I'm head of, therefore very much operates as an editorial staff would on a newspaper. We have editorial meetings, feedback, etc.
"However, what's important is that we've managed to translate this way of working to our clients. That means we have editorial meetings, editorial calendars, frameworks for feedback, and most importantly a very open discussion with our clients when we're planning ahead. This ensures that no-one is caught with their hair in the mailbox (it's a Danish expression)."
Changing strategy to achieve success
Working with Santander Consumer Bank, Alexander and his team have been picking up international accolades including a recent win for Best Content Marketing ROI/Measurement Program from the Content Marketing Institute. I asked if there was ever a point where they had to change strategy yet continue to accelerate growth:
"We had to change the strategic focus at halftime. In the first year or so, the focus was to create brand awareness and change brand perception. Traditionally Santander Consumer Bank had been seen as nothing more than a quick loan bank despite having a wider range of products. The focus was therefore initially to concentrate on "the responsible loan" by producing content to get the story out there. During 2019 we managed to build an audience and lay the foundation for the change in strategy.
At the beginning of 2020, focus shifted towards leads and sales. We had over 300 pieces of content on the content hub, now was the time to plug it in. We focused on creating content flows and actionable CTAs in every content piece. We allocated a larger amount of the budget to SEO. What we've managed to create is an always-on solution - a content marketing machine. The machine just needs some fuel i.e. more content. And what we've seen is a content marketing effort that produces an ROI of almost 2 - rivalling more bottom-funnel marketing activities like SEM."
These are some really impressive results and stellar advice. Here is a recap on the crucial things to learn from Alexander and what you should plan to do in 2021:
Key takeaways:
Focus on ROI, speak like your CFO.
Invest in paid content distribution.
Function like an editorial team.
Create an always-on content marketing machine.
The Business of Content Marketing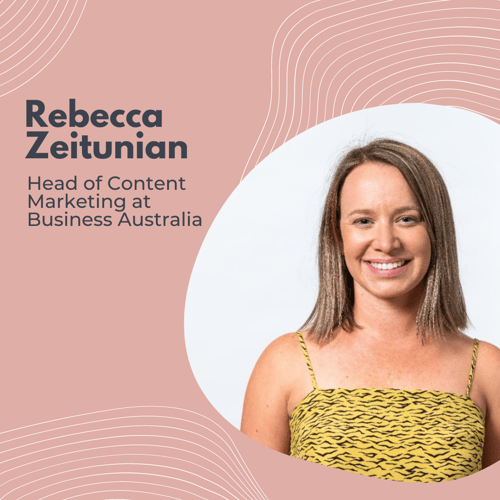 Business Australia is a thriving member's network that has been supporting 40,000 business owners to streamline and grow their businesses and to be better employers, for the last 190 years. Business Australia is one of Australia's top 250 privately-owned businesses and as their Insta bio says 'We're in business to help businesses'.
Rebecca Zeitunian is the talented content marketing leader who rose to the challenge and helped Australian business owners face the potentially devastating impact of the pandemic. Tasked with launching a multi-channel campaign to attract new members at an incredibly challenging time for the business community, she shares her insights into facing your planning fears, adapting to change and keeping track of long term goals.
What advice can you offer marketing professionals planning their 2021 strategies?
"Find a balance that works for your business where you can work towards long term goals and yet, remain tactical and agile. Start with identifying what those long term goals are, define what isn't a long term goal at all, and what are short term goals."
Rebecca says marketers should engage in long term planning: "If you're in it for the long haul, invest in building your brand and connecting with your customers. Your brand mission is the only long term play that shouldn't change. Don't 'set and forget' your marketing strategies, messaging and UX, these always should have your attention."
A winning approach to planning
I asked Rebecca to share one approach to planning ahead that she has mastered to help inform her decision making:
"Only one? OK. Start with a blank canvas then and ask yourself these three questions:
What problem am I trying to solve? (use your data and insights)
How will we broadcast our solution with maximising impact? (strategy, messaging and channels)
How will we know we are on the right track? (goals and reporting)
Key takeaways:
Identify long and short-term goals
Brand mission shouldn't change long term
Ask 3 key questions (problem being solved, broadcasting the solution, measuring performance)
Collaborate and plan ahead for content success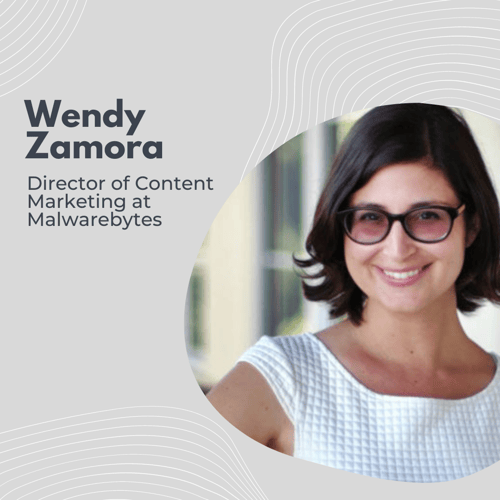 Wendy Zamora is a rising star in the world of content marketing. As a finalist for the Content Marketing Institute's prestigious B2C Content Marketer of the Year, she has been recognised for her work on the award winning Malwarebytes Labs blog.
Malwarebytes' website describes the company succinctly as "your first line of defence against malware and hackers". Their anti-malware software finds and removes malware, protecting home computers, smartphones and companies from security threats.
Wendy's advice for marketing professionals planning 2021 strategies
"My advice is to approach 2021 with cautious optimism, setting aside budget and firming up plans for a few slam-dunk pillars, and carving out additional funds for flex projects that may or may not happen.
Start by first plugging in known variables: Are there set sales/buying cycles? Is your product roadmap finalized? Are there seasonal, vertical, or brand campaigns you're expecting to launch? Will your annual budget be about the same as last year? The answers to these questions could provide your team with an idea of both the major pillars to invest in and the rough schedule for rolling out their associated marketing activities.
To deepen those pillars beyond the name of the product that is launching or "holiday shopping season," the next step is to examine the business goals of each pillar and consider which relevant subject matter would be appropriate for various stages of the buyer's journey. In this way, you can form the skeleton of an editorial calendar, filling in the gaps with flex project ideas.
What activity should marketers definitely invest in?
Based on her experience, Wendy recommends investing in email marketing: "I can't say enough about the power of a good newsletter. Continue to invest in growing your subscriber list, sending on a regular schedule, and populating the newsletter with engaging and relevant content. A smart email marketer/marketing operations manager can help you A/B test to continue optimizing."
Planning ahead - master this approach to map out your content calendar
I asked Wendy to share the Malwarebytes' team approach to planning content in a cross functional and collaborative way: "This exercise has proved effective year after year. I start a spreadsheet for content ideas and add as many as I can think of into the list. Then I send the list to my writing team and ask them to add their ideas, making sure they avoid redundancy.
Next, I solicit ideas from different departments in the company with a few targeted questions that help trigger examples relative to their area of expertise. After adding all the examples to the list, I begin to organize the ideas into subject matter categories (and look to align with the major pillars/marketing strategies/campaigns for the following year).
Once I've formed some loosely-organized categories, I bring the core content and comms team back together to solidify campaign/subject matter themes that provide thought leadership and awareness, press attention/share of voice, and ultimately help sell new products for the year."
Key takeaways:
Firm up a few slam-dunk content pillars, then allow for flex projects
Invest in perfecting your email marketing
Collaborate with cross functional teams on content ideas
Simplifying strategy - the 256 view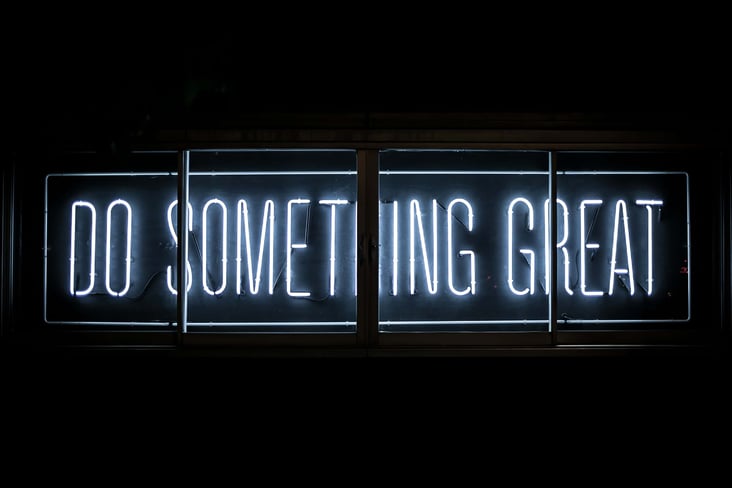 Planning for next year should be fun, not stressful. High incidences of pandemic-related anxiety and general uncertainty about changing lockdown levels makes it really difficult to think about tomorrow, let alone a whole year ahead.
Rethink your thinking within a framework
My best piece of 2021 planning advice is to switch up your usual thinking across the board and plan in smaller increments. Begin by writing down the broad strokes of your strategy first - reconfirm your wider brand goals and note any hard business KPIs you need to achieve. Now you have a framework to work within - if it doesn't help achieve those goals, it ain't happening. Next, take action on what you *can* control and get into defining details for the first quarter of 2021.
Invest time in gathering insights
Run a survey or talk to a small number of prospects or customers and ask your target audience what they need right now from your company. Talk to your Customer Support and Sales teams at the coal face of answering customer needs and trying to sell to prospects at this difficult time. Get honest feedback from all these sources and use those insights to inform your task list.
Review performance reports and optimise what you already have. Work smarter, not harder by updating your content audit and analysing high-converting assets and channels.
Gamble like a genius to master planning ahead
Shrewd gamblers know when to shelve ambitious but high risk plans. But they also know the merits of trusting their instincts and when to go all in to achieve success. Don't just stand still and do nothing - because your company's success depends on it. Plan a contingency budget so you can take calculated risks on creating new content or creative.
Remember your framework and plan for the long haul whilst delivering in the moment for customers in need. Evergreen content that will address fundamental audience needs is always a sound investment that will pay dividends long past the pandemic.
Achieving the impossible: Your 2021 content marketing strategy
Forming your content marketing strategy is no mean feat, but one thing is clear - it will pay dividends for you, and your company so it's really worth doing it right. If you need help with taking the next step, get in touch and we can provide more practical advice.
If you are struggling with budgeting, read our guide on how to get the most out of your marketing budget. Remember - planning ahead can be fun and exciting, the new year is just around the corner and concentrating on your goals will focus your mind on achieving success.

Previous Post
Expert tips: How clever content increases tourism conversion rates

Next Post

Content Academy Live by 256: Keyword Research Made Simple with Francesco Baldini
You may also like...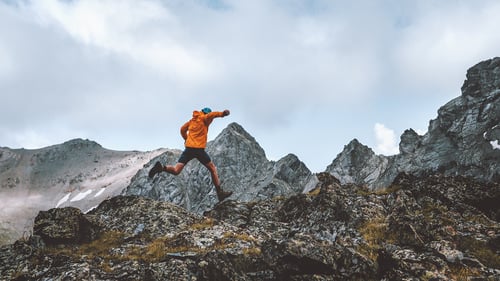 Cian Byrne | Dec 20, 2022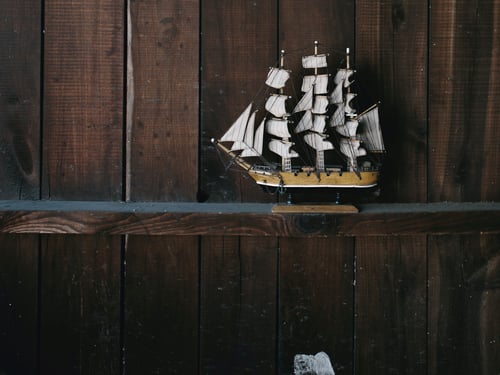 Cian Byrne | Oct 27, 2022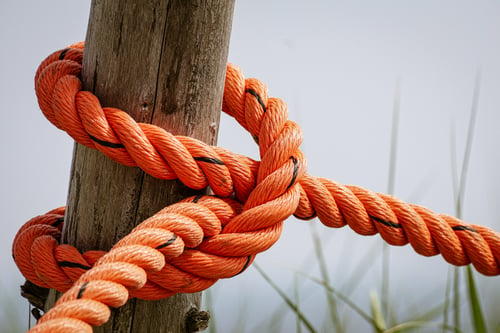 Cian Byrne | Oct 12, 2022