Content Academy Live by 256: Keyword Research Made Simple with Francesco Baldini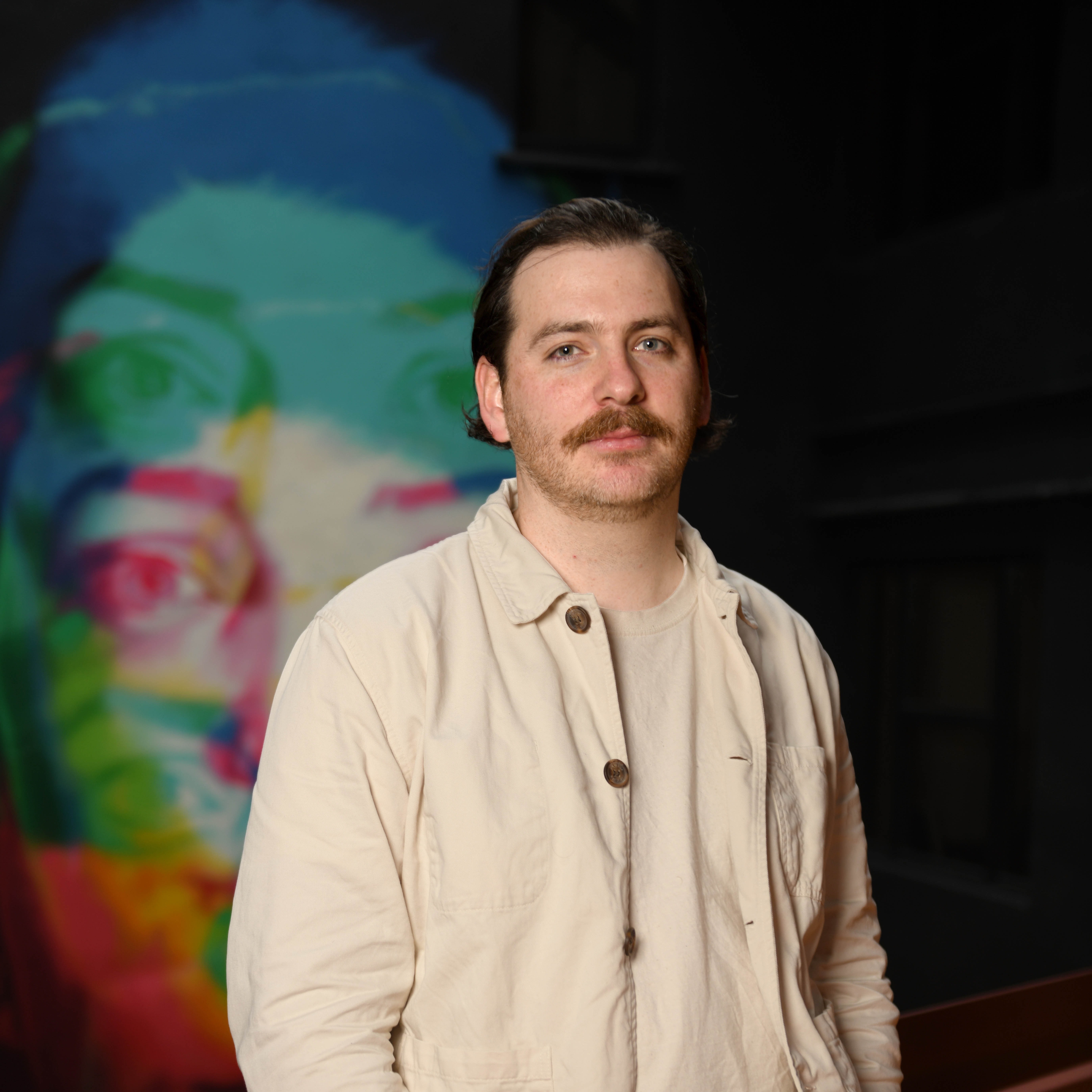 Posted by Cian Byrne
November 18th, 2020
You pour hours into a smart marketing strategy, create oodles of beautiful content, spend time choosing eye-catching graphics... but all of this hard work goes to waste if users can't find your website.
Keyword research is a vital cog in the digital marketing machine. Did you know that search engines are the second highest source of traffic to websites with 29% of sites found this way? Even though millions of posts are created every day on WordPress alone, over 90% of that content gets zero traffic from Google and that's where we come in.

Our recent masterclass with Francesco Baldini shows how keyword research helps potential customers find you, drives traffic to your site, increases leads and ultimately boosts conversions. With over ten years' experience in digital marketing, Francesco is a keyword research expert working across the globe to deliver fantastic results to his clients.
Get your house in order before you start your keyword research
Make sure your site is built on a solid base before starting your keyword research. Cover the SEO basics by setting up your Google Analytics and Google Search Console accounts before submitting your robots.txt and sitemap.

Fix any technical SEO issues flagged with your site. Spend some time improving page load speeds, fixing broken links, making your site mobile friendly and resolve any crawl errors. Look at your existing content and improve your on-page SEO by adding H1s, internal links and metadata.

Now your site is ready to be found by Google, let's jump into keyword research.
What you should consider in your keyword research
Each website/business has a different content need and type of site. Keep in mind that a SaaS site may feature white papers with niche keywords for a very specific user, while clothing e-commerce sites may look for broader terms.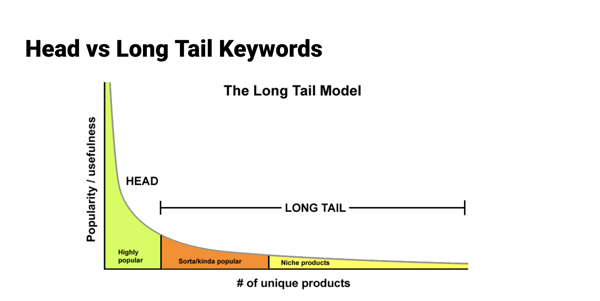 Head keywords like 'marketing agency' are highly popular and often competitive terms, while long tail keywords like 'content marketing agency in Dublin' tend to have a niche and are less competitive.

Remember that search volume does not equal value, it's all about conversions. A long tail keyword in your niche may be more valuable than a head keyword that converts poorly. Don't forget that long tail keywords are keywords with low search volume, not explicitly longer version of head keywords.

It's essential to understand the user's search intent, why are they searching and what are they hoping to achieve.

• Informational - The user is looking for generic or more specific information.
• Navigational - The user is looking for a website or webpage.
• Commercial - The user is looking for a product or service and is analysing their options.
• Transactional - The user already knows what they want to buy and is looking for a place to buy from.
3 steps to great keyword research
1. Find seed keywords & keyword ideas
Start by looking at what your competitors are doing with tools like Ahrefs, Moz or Ubersuggest - see what pages are performing well and what keywords are working for them.

Next, head over to your Google Search Console account and check what's working for you. Make a note of keywords with lots of impressions but few clicks and keywords with an average position of 10+. Use Google Analytics to identify topics that perform well for you and keep that in mind when selecting exact keywords. Google Keyword Planner and Google Search autosuggestions can also be used to identify keywords.

Beyond Google's suite of tools, use websites like Answer the Public and AlsoAsked.com to find commonly asked questions and turn to industry forums and Facebook groups to search for niche terms and phrases.

Utilising your company's existing internal data is key. Your sales team and customer support agents have valuable insights into customer wants and needs, so bring that info into your keyword research.
2. Expand & analyse your seed keywords
Some of the tools mentioned above give you a broad idea of the main metrics and we now need to expand on this and analyse the numbers. Free tools like Ubersuggest are available, but Francesco recommends using a paid tool like Ahrefs, Moz or SEMrush.

The metrics from these results are useful, but none are perfect, so apply your own experience and knowledge to the results.

Search volume refers to the number of times a specific query is searched but can be an overrated metric. Generally speaking, lower ticket items have higher volume keywords and require less time and resources to produce. Higher ticket items have lower volume keywords and require more time and resources to produce.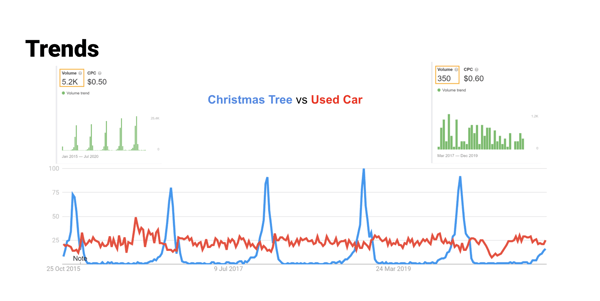 Pay attention to trends for your keywords. Consistently performing terms like "used car" deliver solid and stable traffic, but seasonal, high volume keywords like "Christmas tree" may have a higher volume over the course of a year.

Traffic potential is the number of clicks a keyword generates. Remember though, if you target a very specific keyword like "Time in Vancouver", a Google Snippet may answer the user's question without them needing to click through to your site.

Finally, research your keyword's difficulty, cost per click (CPC), and domain authority to understand how competitive it is to rank for that keyword.
3. Organise your keywords
Now we've found all this amazing data, we need to organise it correctly to get the full value from it.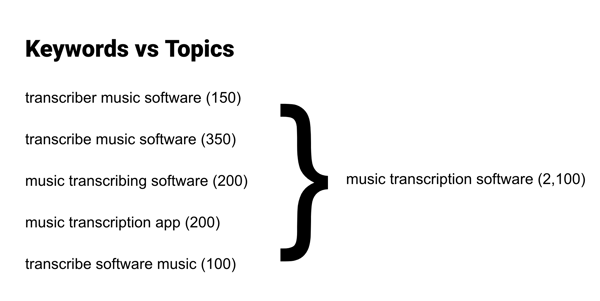 Rather than creating a page to rank for an exact keyword, focus on creating pages for topics instead. Pages about a topic will naturally contain multiple variations of a long tail keyword and increases your chance of hitting the right one.

Map your keywords to understand what part of the buyer's stage they focus on, the CPC, search volume and difficulty.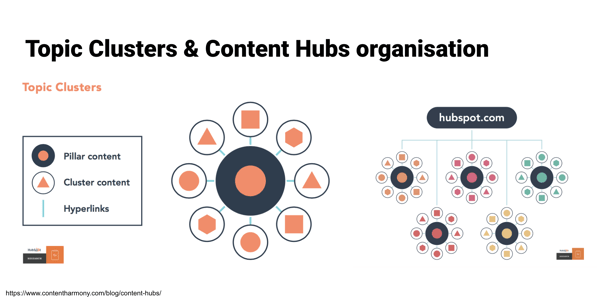 Remember that keywords don't work in isolation and can drive more traffic to your site when used in clusters and hubs. Your pillar content should include clusters for other related keywords.
Improve your results with a detailed content brief

Now that your keywords are organised properly and ready for use, it's time to maximise your efforts by creating a content brief for your writer.

A good content brief should include the type of website, format, page sections, main and secondary keywords, content research and competitors. It's more time consuming to do this, but having this detailed brief in place from the start leads to higher performing content.
Watch the complete masterclass to learn more
Keyword research is essential for your website to be found by the right people. Here at 256, we're experts in driving traffic to your business, so get in touch and let's get your website ranking on Google. You can watch Francesco's masterclass in full on our YouTube channel.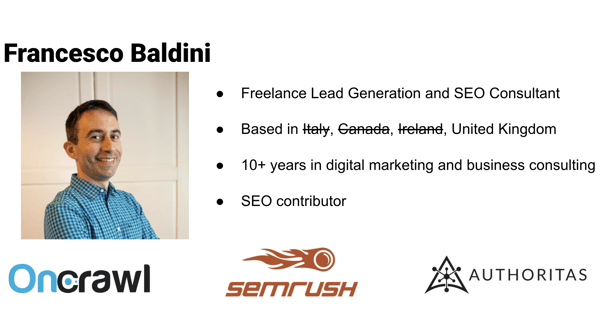 Previous Post
Smash your 2021 content marketing strategy when plans seem impossible

Next Post

10 ways content audits can unlock your potential
You may also like...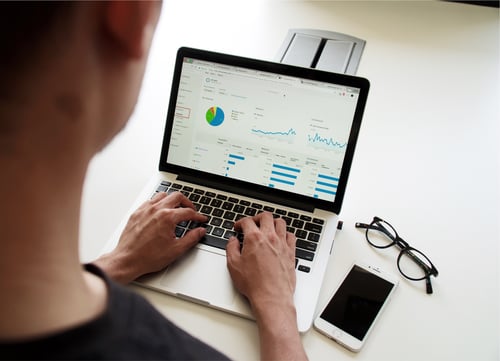 Cian Byrne | Nov 18, 2020