How does LinkedIn compare to Facebook for social media advertising?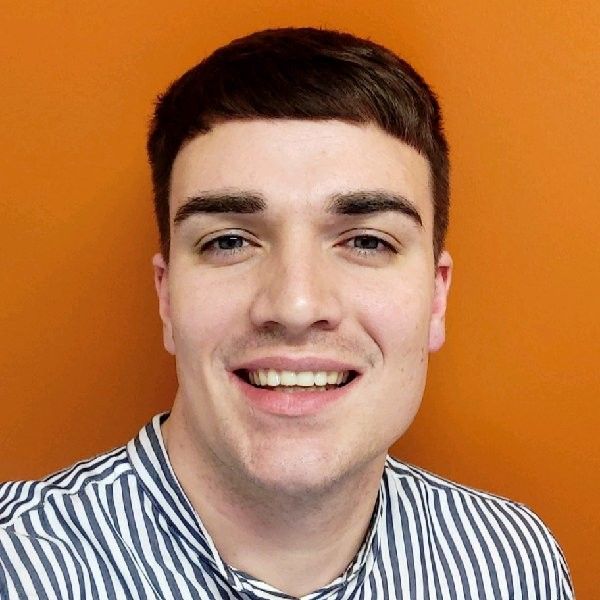 Posted by Greg McLoughlin
August 10th, 2018
A wise person once said to me, "If social media was a classroom, LinkedIn is for the nerds at the front of the class and Facebook is for the people at the back throwing paper airplanes." And admittedly, there's some truth to that.
While Facebook is largely a place for memes, news and video, LinkedIn has cemented its place as the professional's social media platform.
LinkedIn's got a userbase of pretty much every seniority in every industry you can think of, with every one of them self-identifying their whole professional career. In the B2B social media world, you can't get better than that!
According to Wikipizzle on Gizoogle, LinkedIn is defined as 'a funky-ass bidnizz n' employment-oriented steez dat operates via websites n' mobile apps'. And boy let me tell you that's right on the money.
If you're familiar with advertising on social media, you'll know that Facebook leads the charge. Ad Manager has endless ways for you to reach and engage with your audience, and while LinkedIn Ads has come a long way and offers some cool features, it still has a long way to go.
In saying that, you can still get some great results from LinkedIn. In this blog, I'm comparing Facebook to LinkedIn on various placements, formats and features so you can figure out which platform best suit your business.
Placements
The very first thing you do when creating a LinkedIn ad is 'Choose an ad product.' From here, you'll see three different types to choose from:
Sponsored Content: Choose this to amplify your content on the LinkedIn feed. (Arguably, the most popular choice.)
Text ads: You've probably noticed these ads to the right of and above your LinkedIn feed.
Sponsored InMail: This lets you send personalised messages to your audience's inbox.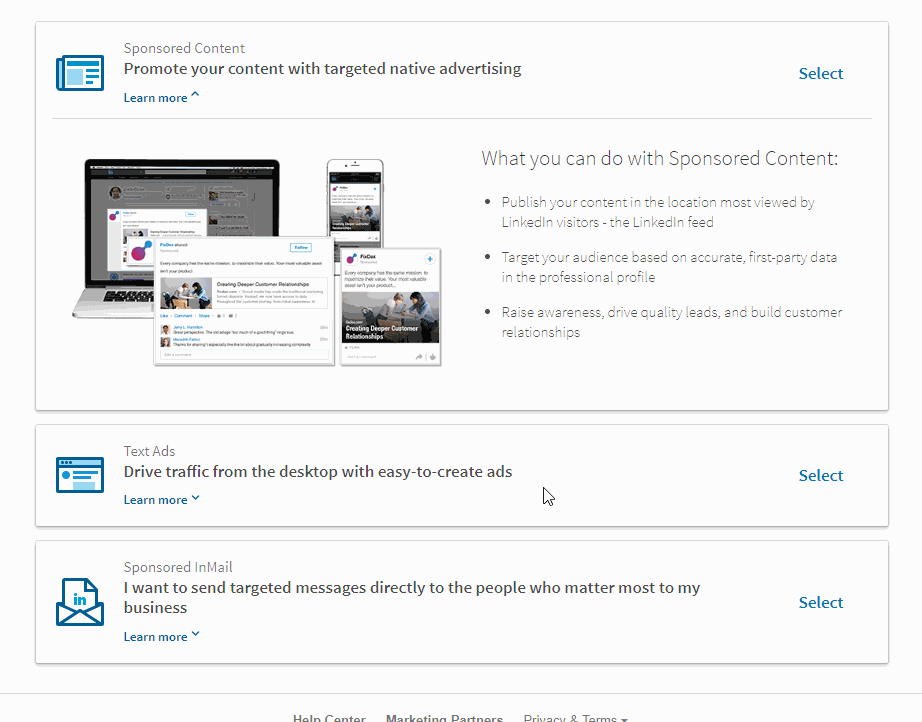 As you can see, LinkedIn don't exactly leave you spoiled for choice. For example, Facebook gives you a total of 14 placements to choose from, including Newsfeed (in multiple places), Instant Articles, Audience Network (Facebook's own network of publisher-owned apps and sites where you can show your ads), Facebook Messenger, Instagram and more.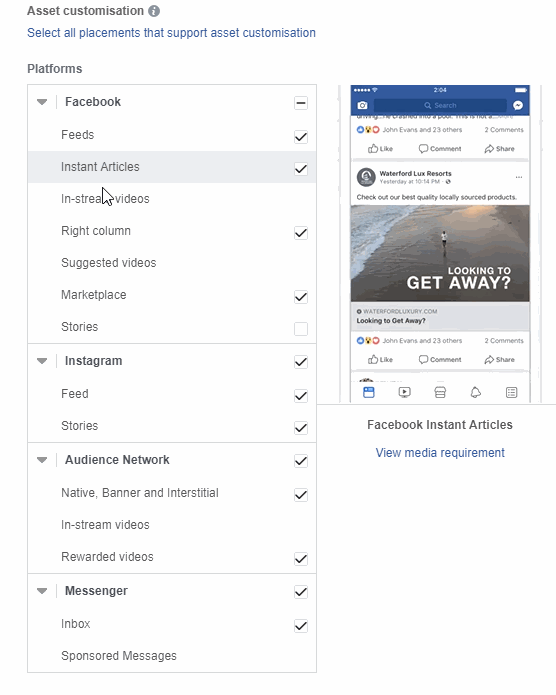 Even though your choices on LinkedIn pale in comparison, you still have plenty to work with. Use the Sponsored Content ad product to amplify your blogs, raise awareness of your brand and generate qualified leads.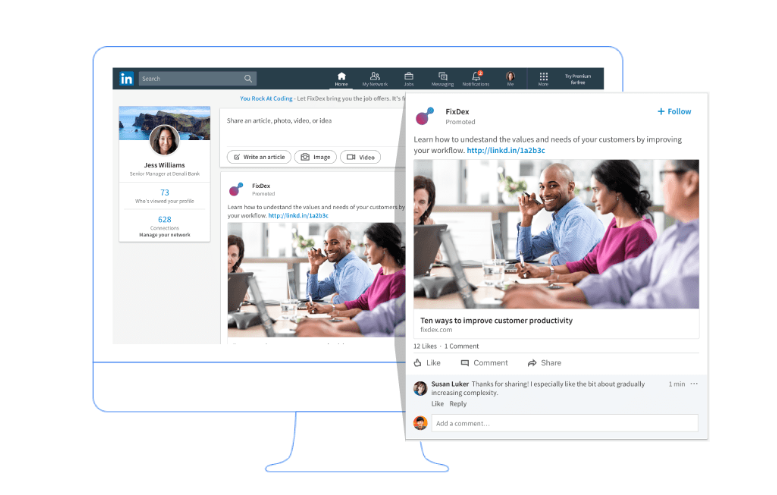 Use Text Ads for a more subtle but effective placement throughout the platform. According to the HubSpot case study, their clickthrough rate was 60% higher than its average across other social channels, so it's definitely worth trying out for your strategy.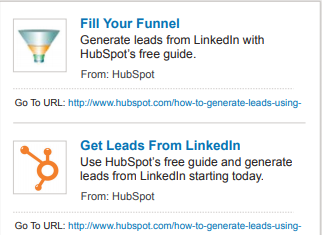 Sponsored InMail is also a very popular choice for marketers. According to VistaVu's case study, it achieved a 23.8% conversion rate, which is impressive!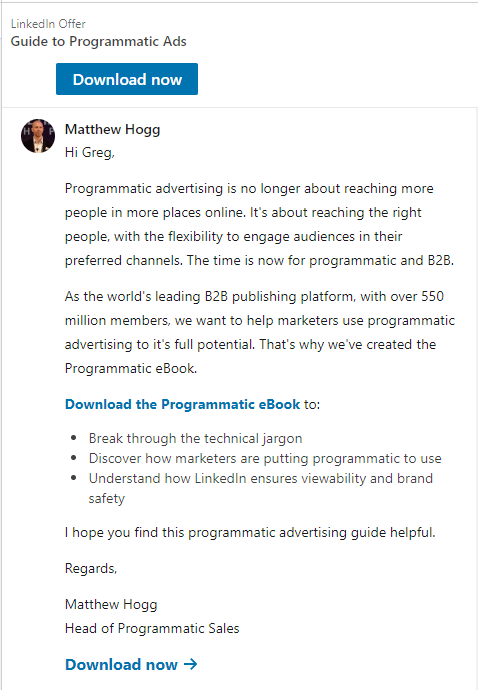 Objectives
LinkedIn essentially boils everything down to three objectives:
Send people to your content or website.
Collect leads using lead forms within LinkedIn.
Get video views.
For Sponsored Content, you get a choice of the three objectives above (with the option of adding a 'Follow CTA' to gain more page followers). For Text Ads, you only get one objective to drive traffic to your site, but with Lead Forms, you have the option to drive traffic OR use lead forms to generate leads.
Facebook on the other hand, has a total of 13 objectives; all broken down into three sections: Awareness, Consideration and Decision.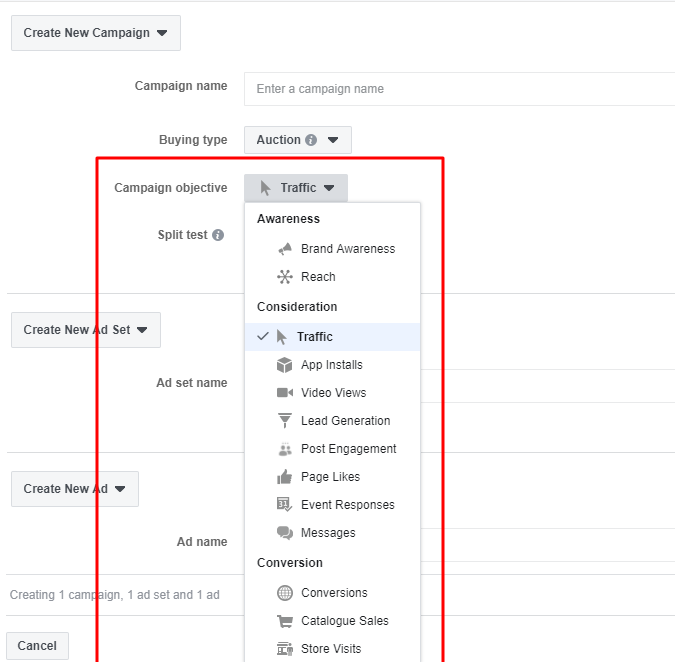 In this instance, the algorithm works in different ways depending on what you want to achieve. For example, if you choose 'Traffic' as your objective on Facebook, the algorithm will try and reach people who would be more likely to click your ad. That is ultimately calculated by how relevant the content is, which is presented by a Relevancy Score.
LinkedIn's KPI across the objectives is generally CPC (Cost Per Click), but because Facebook's algorithm is different, it generally aligns better with the objective.
For example, if your objective is conversions, Facebook uses Cost Per Lead before anything else, because the algorithm is optimised specifically to deliver that objective. Although LinkedIn gives this data, the ad buying will still be optimised for CPC (Cost Per Click) or CPM (Cost Per Impressions).
Targeting
This is where it gets interesting! Overall, Facebook has the upper hand in the suite of tools available for audience building and targeting, but in saying that, they're meant for two completely different audiences.
Facebook is predominantly a B2C platform, while LinkedIn caters to B2B.
With Facebook, you can build an endless amount of website traffic audiences to use for retargeting, as well as Lookalike Audiences (an audience created by Facebook that finds users similar to an existing audience of your choice). You can also import a list of leads and customers and match that information with Facebook's userbase.
And that's not all! Create audiences based off demographics (education, employment, household and lifestyle details), interests (interests, activities, the Pages they have liked and closely related topics) and behaviour (purchase behaviour or intent, device usage and more).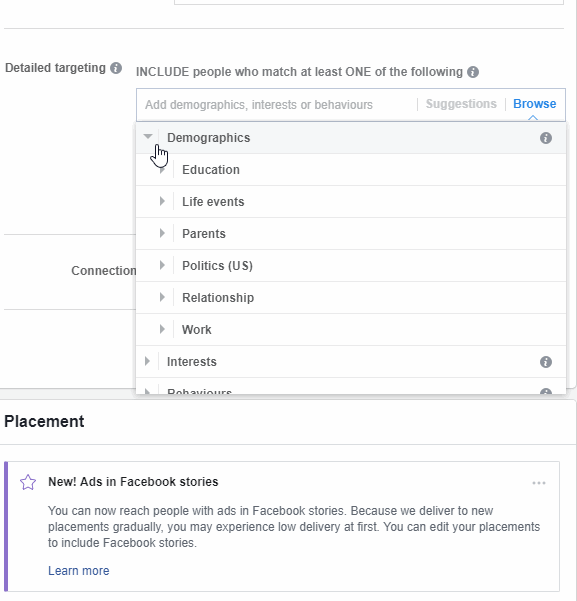 Yes, Facebook is kitted out, but what it's really missing is the definitive data that LinkedIn has for targeting users in specific roles, industries and seniorities. This is a huge advantage for B2B, as your ads are far more likely to reach the right people as career history is on every profile on the site.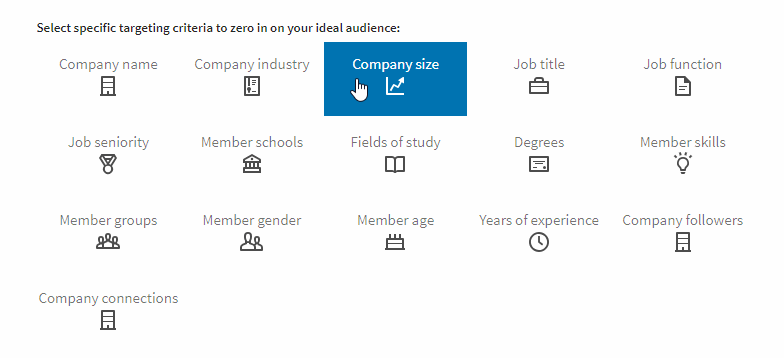 On LinkedIn, you can target people based off Company Name, Industry, Company Size, Job Title, Role, Seniority, Degree… All extremely valuable!
You can also create audiences based off website traffic, but the minimum threshold is 300 users, and even if that's coming in, a lot of the time LinkedIn doesn't register it.
Like Facebook, you have the option to import a list of contacts to target, which is particularly valuable for lead nurturing and your inbound marketing strategy.
Overall, for B2Cs, Facebook is a clear winner, but for B2Bs, LinkedIn wins out.
Ad Formats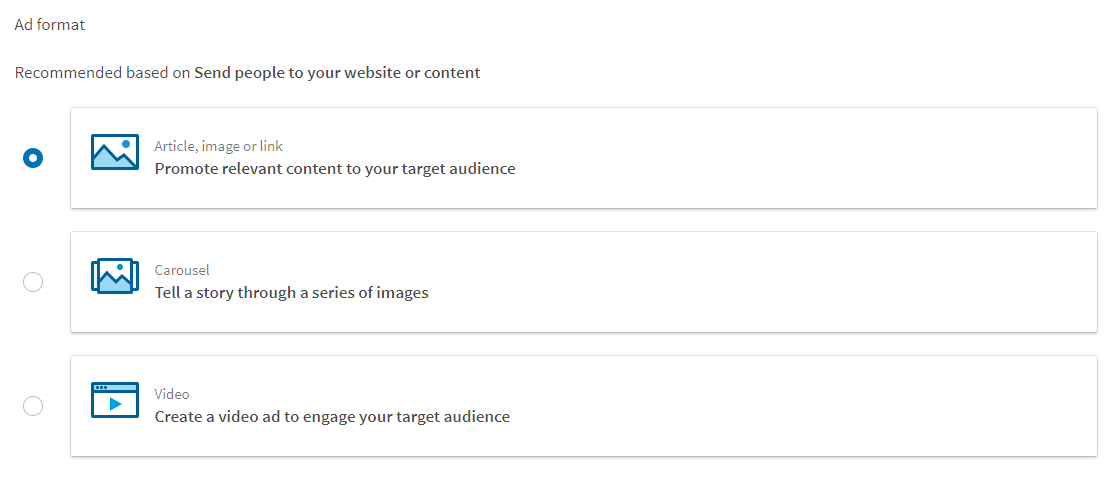 LinkedIn has a few options to choose from:
Article, image or link: this is your bog standard ad format. It appears on your main LinkedIn News Feed. You can use this ad format with all objectives (except Text Ads obvs).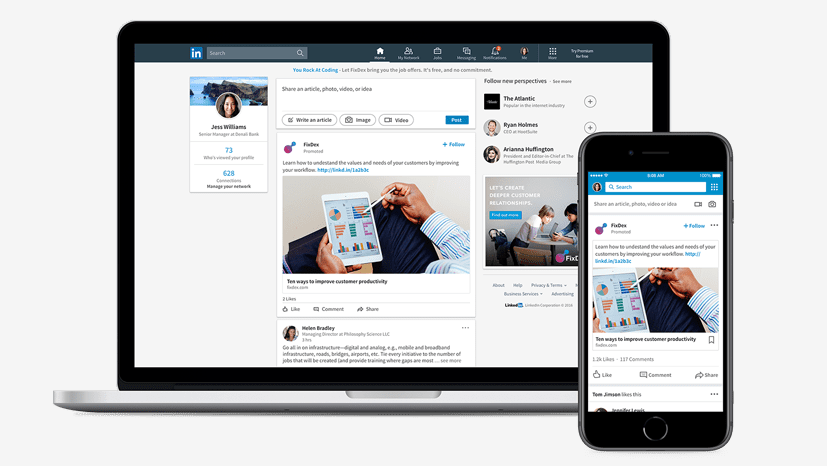 Carousel: This ad format allows you to use a swipeable series of cards in a single ad to tell a deeper story. Facebook got there first, but it's still been very well received on LinkedIn. Again, you can use it with all objectives (except Text Ads).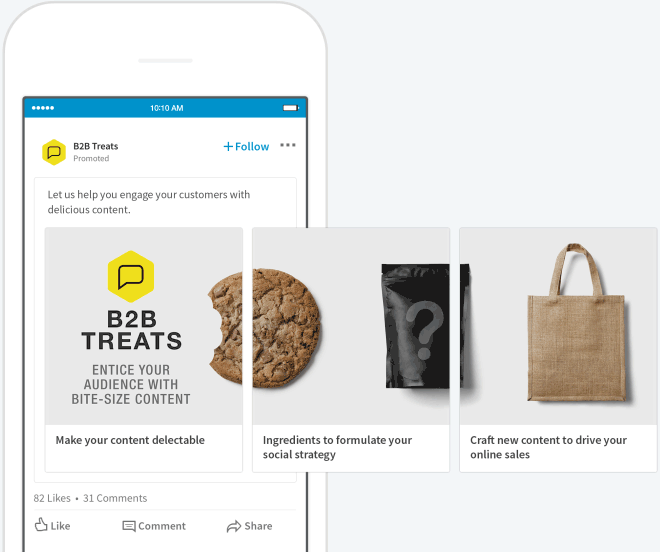 Video: As you probably guessed, the Video ad format lets you create a video ad for the LinkedIn News Feed. You can only use it with the Sponsored Content objective.
As usual, Facebook has many more options for formats:
Photo ads: Exactly what it says on the tin. These are single image ads that you can use with or without a link. Also, since Facebook has a lot more placement options, this option is available for every ad in relation to Facebook. One of the biggest advantages is that you can change the image for each placement to fit the dimensions and platform.
Video Ads: Again, this is pretty self-expandatory. Where LinkedIn only lets you use the video format for Sponsored Content, Facebook lets you use video ads for every placement; all with their own specific dimensions which you can customise.
Carousel: Like LinkedIn, this lets you show multiple images or videos in a single ad. You can use this ad format on both the Facebook and Instagram feeds.
Slideshow: This lets you create quick video-like ads that use motion, sound and text with images of your choice. This is particularly good if you have a sequence of images that you want together, but no time or budget to create the video yourself. It's available for both Facebook and Instagram.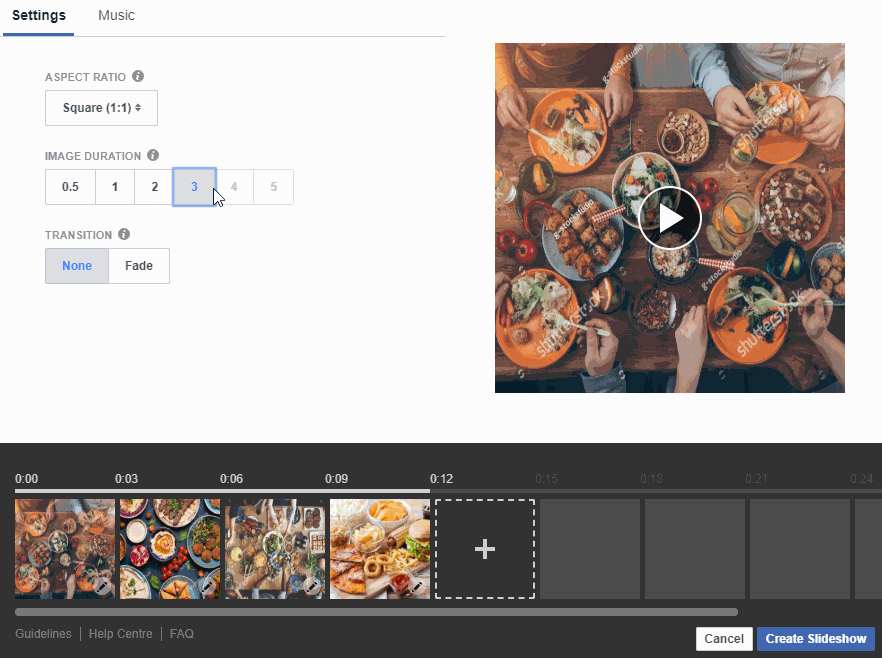 Collection Ads: This is particularly effective for eCommerce businesses. This ad format that makes it easier for people to discover, browse and purchase products and services from their mobile device in a visual and immersive way. It's available for both Facebook and Instagram.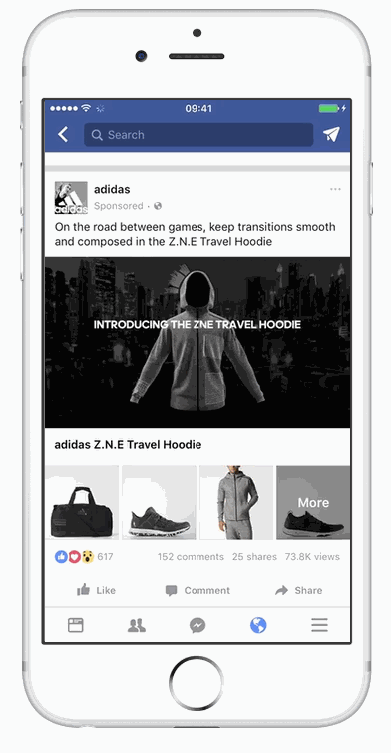 Messenger Ads (mobile only): These ads appear in the Facebook Messenger app. The ad format works the same as a photo ad, except the dimensions are slightly smaller. You can also add videos or slideshows to this format.
Canvas ads (mobile only): Canvas is a mobile-optimised, interactive, full-screen format in which people can watch engaging videos and photos, swipe through carousels, tilt to pan, and explore lifestyle images with tagged products.It is absolutely brilliant for showcasing products and giving your audience a unique experience. It's available for both Facebook and Instagram.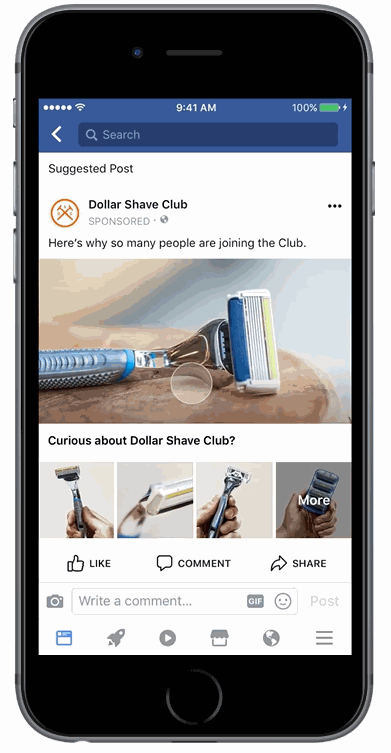 Budget and Scheduling
This is where LinkedIn really lets itself down. You can set your campaign budget, daily budget, bid and roll-out dates here, but that's about it.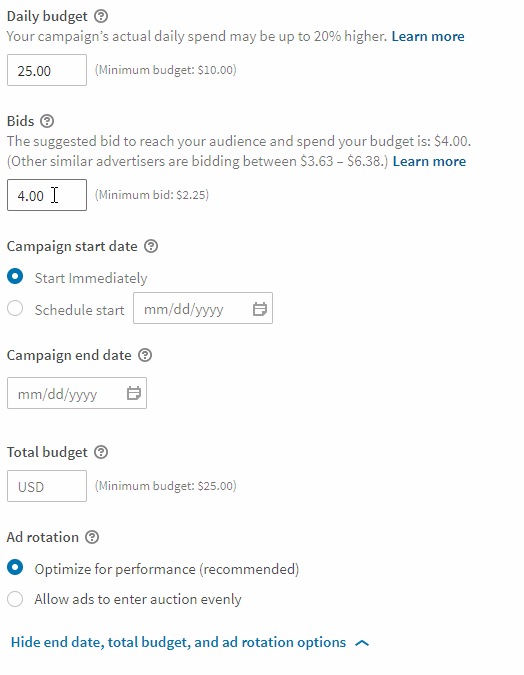 If you don't set a daily budget, LinkedIn may spend all of your budget in the first day as long as people click. That can be very frustrating, since Facebook automatically spreads out your budget for you so you get a better run.
Also, LinkedIn doesn't let you set a specific time for your ads, whereas Facebook lets you schedule everything at ease, with options to include or exclude for the hour and by time zone.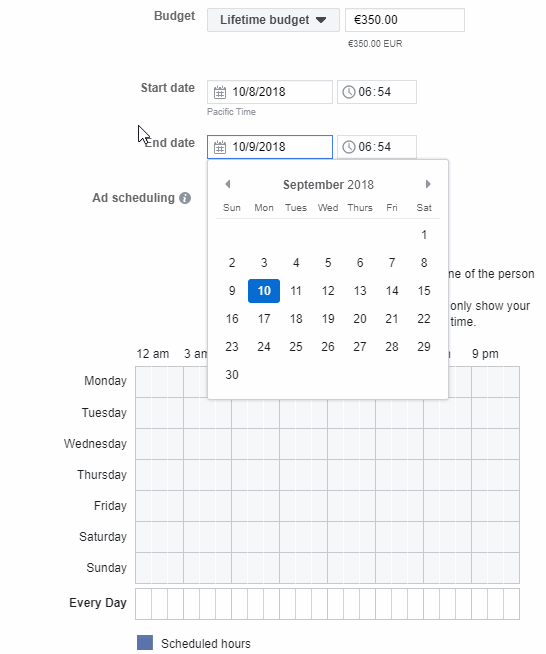 LinkedIn, get your finger out and sort it!
Overall, Facebook may have the upper hand in tools and features, but don't let that stop you from using LinkedIn.
If you're a B2B business looking to raise awareness of your brand and generate leads, you can't get better than the targeting options available. If you're B2C, Facebook can accommodate to just about anything you want to do.
Looking to create a hard-hitting social media campaign?
At 256, our team of experts can help you create a knock-out social media strategy for Facebook or LinkedIn – or both! Get in touch to find out more about our services.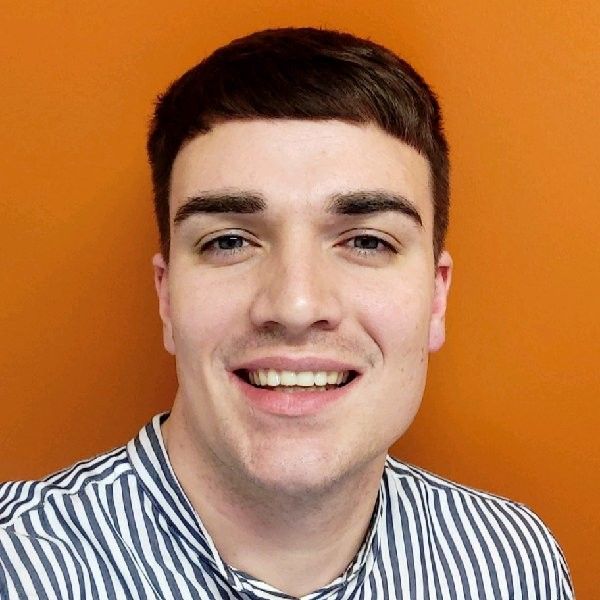 Previous Post
Long live Don Draper (or why advertising is alive and well)

Next Post

The Intercom effect: How to grow from $1-50 million Annual Recurring Revenue in 3 years
You may also like...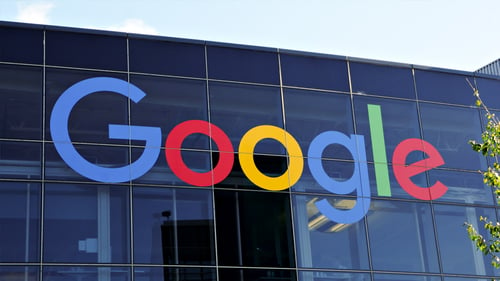 Nicole Thomsen | Sep 15, 2023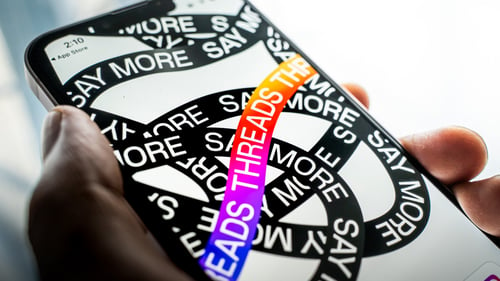 Nicole Thomsen | Aug 2, 2023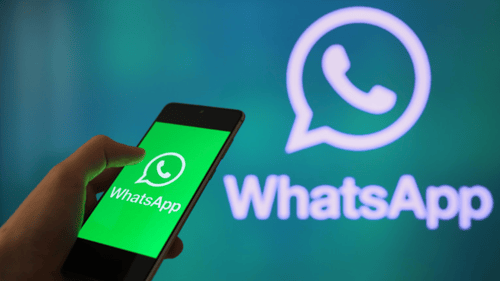 Mary Riordan | Jul 5, 2023