Unveiling the top 5 game-changing digital developments of today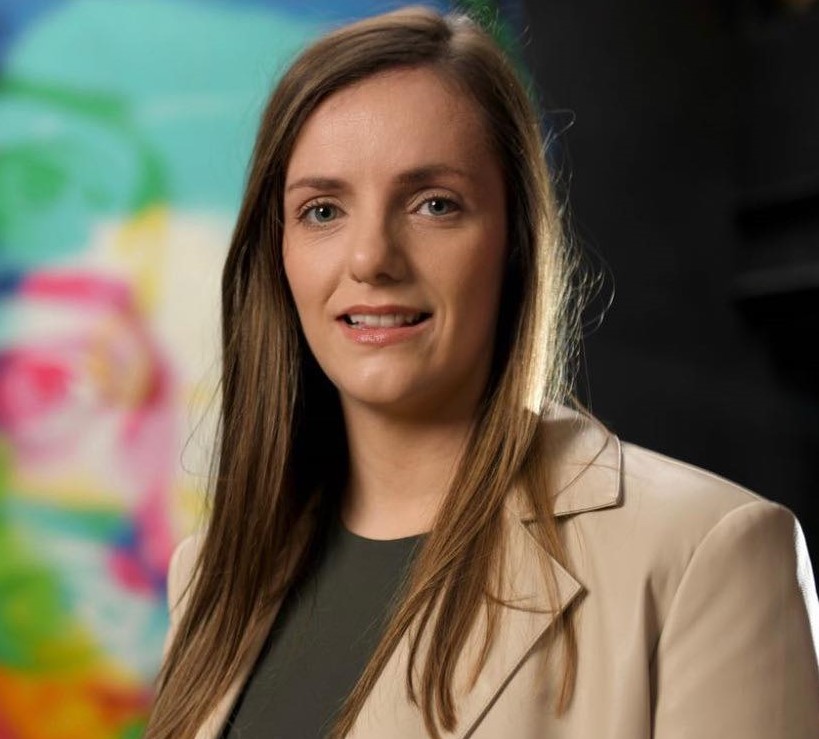 Posted by Mary Riordan
July 5th, 2023
Get ready to dive into the revolutionary shifts that are reshaping the digital realm. In this blog post, we'll delve into the five emerging trends that are behind the transformation of our digital world
Discover the power of Whatsapp channels for marketing, stay updated on the latest LinkedIn ad formats, unravel the ongoing Elon Musk and Twitter saga, and witness the profound impact of the AI revolution. Embark on this journey with us as we unravel these cutting-edge innovations that are transforming the online world and molding its future.
#1 Lights, camera…… LinkedIn ads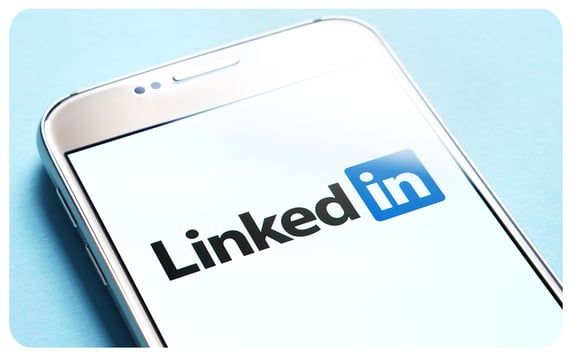 Lights, camera…… LinkedIn ads
LinkedIn, the professional social networking platform owned by Microsoft, is planning to test a brand-new video ad product which can target LinkedIn users on streaming services like Netflix.
Why is this important?
For marketers, it promises to help them reach their audience more efficiently and create new opportunities. by offering in-stream video ads.
So, why all the buzz?
We asked our Head of Content and Social, Nico Fell, how it could impact marketers
Increased reach: Nowadays most people have at least one active streaming subscription, if LinkedIn integrates video ads in these platforms, advertisers can leverage the increased reach to a wider audience, enabling them to target professionals active on both LinkedIn and streaming platforms.

Enhanced targeting capabilities: By combining the power of LinkedIn's targeting capabilities with video ads, marketers can unlock more granular targeting options ensuring their ads reach the right people and budgets aren't wasted.
Storytelling: Video ads have the advantage of combining visuals, audio, and storytelling elements, which can be more effective in capturing users' attention and resonating with them on a deeper level.

Measurement and analytics: Streaming platforms often provide robust analytics and measurement tools to track ad performance and audience engagement, marketers can use these tools to evaluate the effectiveness of their video ads, optimize their campaigns, and make data-driven decisions to enhance their marketing strategies.
Note: It's important to note that the impact on marketers will depend on the specific implementation of video ads on streaming services by LinkedIn, as well as the targeting options, pricing models, and overall user response. Monitoring industry updates and staying informed about any developments in this area will be essential for marketers to adapt their strategies effectively.
#2 Download and reel-ax: get your content ready to go viral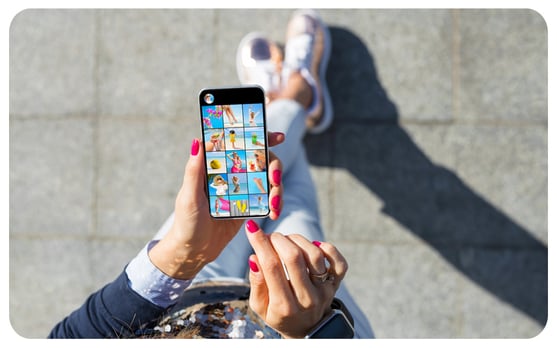 After months of testing, Instagram is rolling out the option to publicly download posted reels to your camera roll in the US.
This new feature will increase content sharing, even without a link back to the creators' profile, and boost branding where the users name is watermarked in the clip. But there are some limitations. Users have reported audio issues with some Reels content, which could be linked to Meta's music licensing agreements, which was to be expected due to copyright. Creators can opt out of enabling downloads of their content in their Account Settings, so not all videos will be downloadable.
Our thoughts:
Instagram allowing users to download publicly posted Reels content has a significant impact on marketers. It might seem like a fully positive addition to Instagram, but we've a reason for concern that you need to know about:
Increased content sharing:
With the ability to download Reels, users can easily save, and share content created by brands and influencers. This can lead to greater reach and exposure for marketers, as their content can now be shared across multiple platforms beyond Instagram. It becomes important for marketers to create engaging and share-worthy Reels to maximize the potential for organic reach and brand visibility.
User-generated content opportunities:
Allowing users to download Reels encourages the creation of user-generated content. Marketers can leverage this by running campaigns or contests that encourage users to create and share Reels related to their brand or products. This can amplify brand reach and engagement, as well as foster a sense of community and authenticity around the brand.
Content repurposing:
Marketers can now easily repurpose Reels content for other marketing channels, such as websites, blog posts, or email newsletters. This enables them to extend the lifespan and utility of their content, reaching a wider audience and driving traffic to different platforms or touchpoints.
Copyright and brand protection:
On the flip side, marketers should also consider the implications of users being able to download their Reels. There is a possibility of misuse or unauthorised use of the content, potentially infringing on copyright or brand guidelines. It becomes crucial for marketers to monitor and enforce appropriate usage of their content, ensuring that their brand's integrity and intellectual property rights are protected.
Overall, the ability to download publicly posted Reels content on Instagram provides both opportunities and challenges for marketers. It opens up avenues for content sharing, user-generated content, repurposing, and insights, but also requires vigilance in protecting brand assets and intellectual property. Marketers should adapt their strategies to leverage the benefits while mitigating risks associated with this new feature.
Follow 256 on LinkedIn to find out when this feature will be available in other territories.
#3 Elon Musk's controversy tango: While Twitter sweats, regulators and ad partners seek reassurance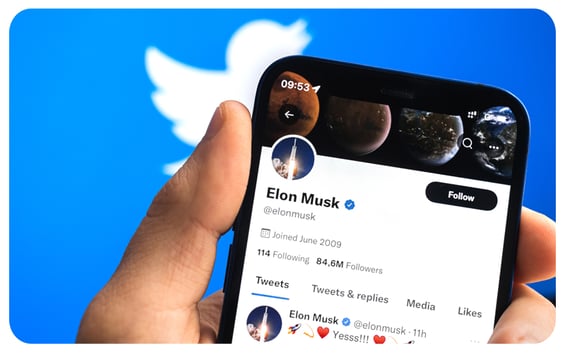 What has happened?
New Twitter CEO Linda Yaccarino has certainly been thrown in at the deep end in her first few weeks. She's taking over from Elon Musk, as the company works to meet evolving regional enforcement demands, while Musk himself continues to skirt controversy via his own tweets.
Yaccarino and Musk recently met with EU officials to discuss Twitter's compliance with the EU's Digital Services Act (DSA), after Twitter withdrew from a voluntary code of practice on disinformation, but Musk reaffirmed the platform's commitment to EU requirements.
Meanwhile, in Australia, the eSafety Commissioner is demanding an explanation from Twitter about its approach to tackling hate speech. Twitter claims a decrease in hate speech, but reports suggest otherwise.
Will it ever end?
If Twitter fails to meet regulatory demands or adequately address concerns such as hate speech, it may face sanctions, fines, or even potential bans in certain regions. This could impact Twitter's user base, reputation, and overall business operations. Bans in certain regions will lead to a decline in ad spend and Twitter Blue subscribers.
Additionally, the public perception of Twitter's commitment to tackling disinformation and maintaining a safe online environment may be influenced by how effectively it addresses these issues. Will people finally have enough of the Elon Musk circus and leave the platform? Watch this space.
#4 Don't leave your customers on read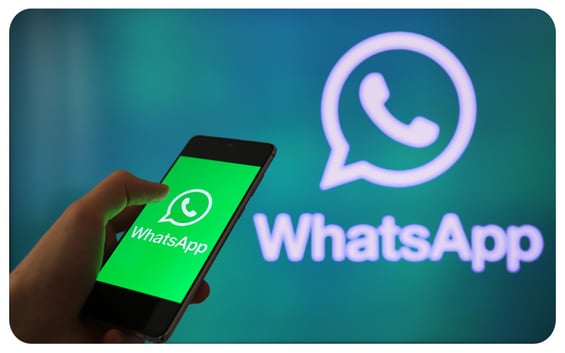 Say hello to a new marketing tool for business. WhatsApp Channels are coming giving users new options for sending out newsletters, bulk messages, and broadcasts. - We've seen Telegram channels and Instagram's recent Broadcast Channels, and now the Meta version is being rolled out (initially in Singapore and Colombia before starting in other countries, dates TBC).
How do they work?
A WhatsApp Channel allows companies to send messages directly to a large number of customers at once. This allows for easier communication and savings on resources, as you only need to send one message to reach a lot of people at once. Companies can send important information, updates, product launches, special offers, and company news on the channels. This direct style of communication can improve customer loyalty and brand awareness. Users can follow influencers, creators, and companies to get their latest updates. The channels won't appear with your other chats, but you'll see them in a separate tab, together with the status updates.
It seems like Channels will for the moment only be a broadcasting avenue, admins are able to ban screenshots and forwarding messages from their channel - they don't allow for two-way communication in the form of reactions or replies. Channel history will only be saved for up to 30 days on WhatsApp's servers. As of now, the chats in the channels are not end-to-end encrypted but Zuckerberg promised that WhatsApp will work on this. But if you're following a channel and are conscious of your privacy, your number and profile picture won't be visible, whereas images and names of the administrators will be so proceed with caution
WhatsApp Channels have the potential to offer advantages for companies, especially when it comes to push communications.
Cost:
As of now, the feature appears to be free. WhatsApp hasn't announced any pricing or restrictions to its use, but we envisage that will be mentioned in the future as they released a pricing update for business messages earlier this year.
Reach:
WhatsApp Channels offer access to an enormous user base of two billion people, allowing companies to reach a wide audience with their messages. With multimedia features like images, videos, and voice messages, you can create interactive and engaging content for effective communication.
Better user experience:
WhatsApp Channels provide a seamless user experience. Since most people already are active WhatsApp users, there's no need to install a new app or sign up elsewhere to receive updates from companies. This leads to a smoother and more accessible interaction with your brand.
Tips: To get the most out of WhatsApp channels, we recommend you stick with best practices, such as offering users an active opt-in. We also recommend companies ensure that users' personal information is protected and compliant with your country's data regulations. With every piece of marketing communication, it's vital that your WhatsApp Channels offer value to your followers. Otherwise, they will unfollow you or simply not read your updates.
Follow 256 on LinkedIn to find out when this feature will be available in other territories.
#5 AI revolution? Public concerns raised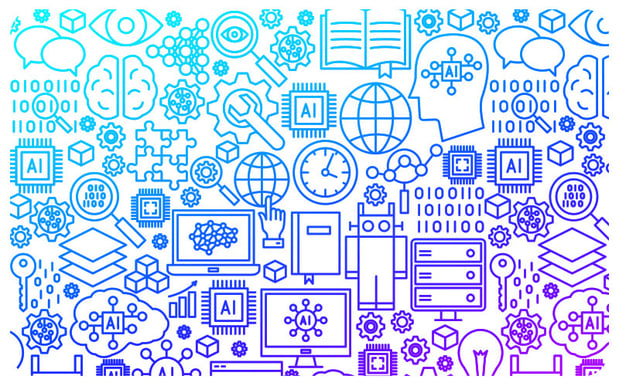 AI is set to revolutionise the world - the trouble is, no one's quite sure how. Some look at the rapid progress of the past year and see opportunities to eradicate creative limitations, automate repetitive tasks, and uncover fresh ways of learning and teaching. Others think AI will disrupt our lives in more pernicious ways: generating misinformation, decimating, or diminishing job prospects, and, if left unbridled, posing a grave threat to our safety.

In a survey over 2,000 US adults by The Verge to understand their perspectives, desires, and concerns regarding AI. The findings reveal a narrative of a nascent, uncertain, and thrilling technology: where numerous individuals have yet to experience it, many harbour fears about its potential, and many still hold high aspirations for its future capabilities. It's not just tech leaders who are looking for AI tools to be controlled. More than three-quarters of respondents agreed with the statement, "Regulations and laws need to be developed regarding the development of AI."
Our take on this:
Within the AI community, many experts are sounding the alarm about the "existential risk" presented by AI systems - a highly debated notion that superintelligent AI could spell doom for humanity. 38 of the survey respondents agree that AI has the potential to eradicate human civilisation. What's the 256 take? We think that marketing directors and brands may not be able to influence the global control of AI, but they can start close to home. First thing to do is to get a written policy of how it is being used in their own companies, and in particular ensuring proprietary data or sensitive company information is not being shared with AI.?
Sign up for our newsletter now to stay in the loop. Get the latest insights and trends delivered straight to your inbox - it's the easiest way to stay connected with us! Simply subscribe using the link below.

Previous Post
Summertime madness: 5 game changing digital trends that turn up the heat

Next Post

From Threads' triumph to Twitter's transformation
You may also like...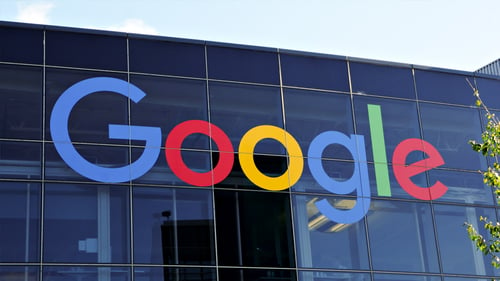 Nicole Thomsen | Sep 15, 2023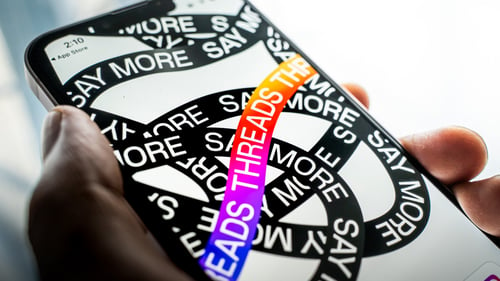 Nicole Thomsen | Aug 2, 2023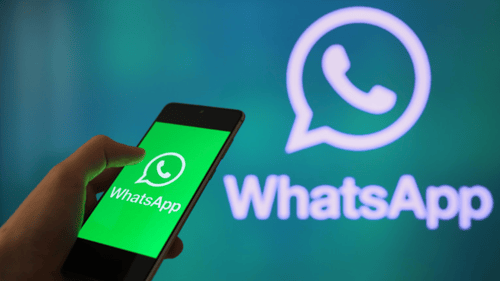 Mary Riordan | Jul 5, 2023