Summertime madness: 5 game changing digital trends that turn up the heat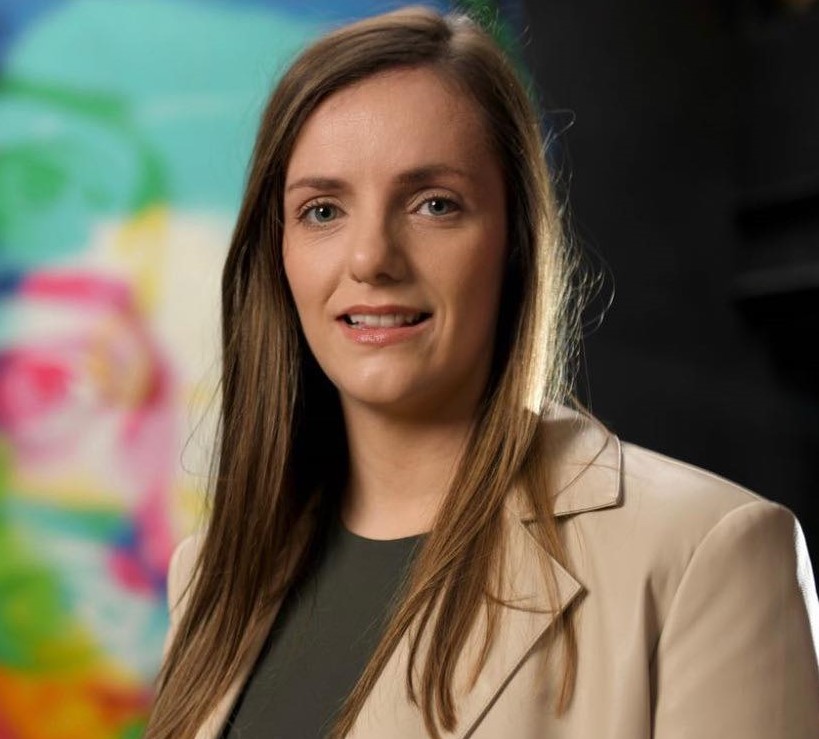 Posted by Mary Riordan
June 7th, 2023
We've seen a wave of exciting digital and social developments in the last few weeks, and we've summed up our top five updates in this blog post.
We've seen the release of the highly anticipated ChatGPT iOS app, Meta's new tool to help improve ad targeting and an update to Google Bard. Whether you're a tech enthusiast, a business professional, or simply curious about the latest digital innovations this blog post has something for everyone.
#1 Meta (finally) stepping up its ad game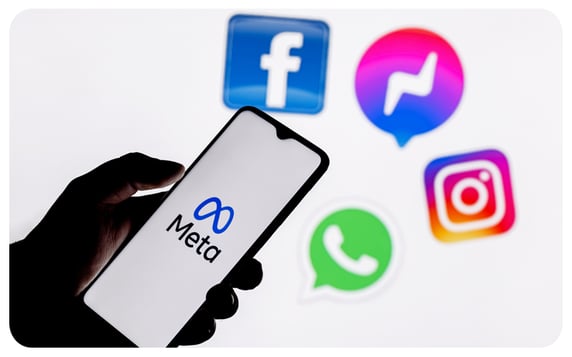 Step 1. Create an ad, Step 2. Publish Step 3. Profit.
Wouldn't it be nice if we, as marketers, could just launch a beautiful ad and then sit back and reap the benefits of it reaching the right people at the right time? Sadly, in reality, there's no guarantee that even your most expertly crafted message will be seen by your defined target audience. At least, notoriously, that used to be the case with Meta.
Whether it's the consumers' increased awareness, newly introduced data tracking restrictions (looking at you, Apple), or a plain bad algorithm, Meta's ad targeting was often hit and miss. Enter Meta Lattice. The social media giant's new AI framework promises to deliver highly personalised and targeted ad performance by sourcing insights from multiple data points rather than smaller, siloed models as it used to. To put it in layman's terms, it will get more data from its own sources like News Feed, Stories, and Reels so you can launch more effective ads by exploring ad combinations without relying on individual insights. It uses a lattice (get it?) model. *Mic drop.*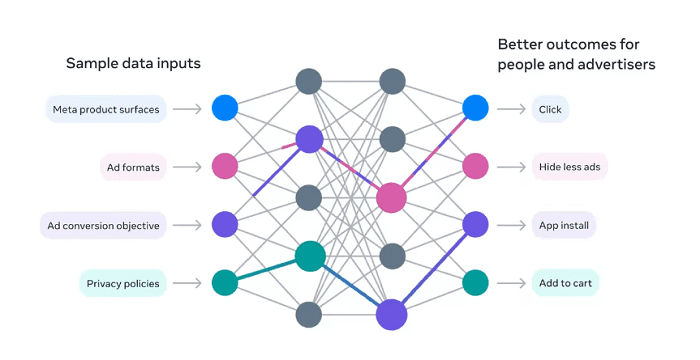 Why should you care?
According to Meta, the new model has already improved ad exposure quality by 8%. Considering it's still early days, we take its effectiveness with a grain of salt. While it seems helpful in, say, overcoming the restrictions imposed by Apple's iOS 14 update, it remains to be seen if Lattice is truly the pivotal development in a generative AI Metaverse as it's made out to be.
#2

ChatGPT goes mobile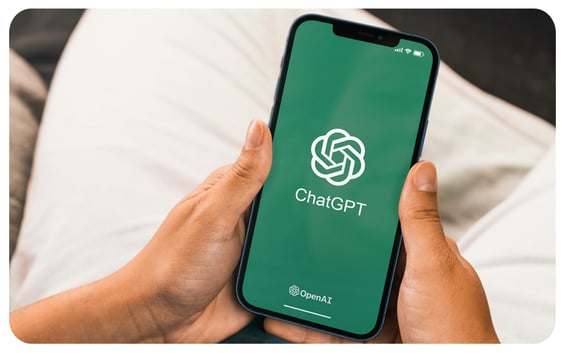 In a matter of weeks, ChatGPT went from exploding the world of marketing to sparking extreme controversy to being excitingly/grudgingly accepted as an inevitable part of new reality. And now, OpenAI has taken it a step further. ChatGPT has finally went mobile.
While launching a mobile app might seem like a logical development for most browser-first solutions, the fact that ChatGPT released an iOS version has further implications than simply mimicking its web functionality. Having a sophisticated AI chatbot in the palm of their hand allows users to get answers to their questions by striking a conversation (courtesy of OpenAI's Whisper speech recognition system), which is likely to lead to further development of the bot's personality. Queue a nervous eye twitch from sci-fi lovers casually setting up a tech-free bunker.
The fact that you'd take your ChatGPT app with you wherever you go means that OpenAI can potentially get access to location data. While this can prove useful for personalised location-specific questions (say, if you want to know more about interesting sights around you or get recommendations for food choices), it could potentially venture into a dangerous area of personal data collection. Apple has famously limited third parties' access to such data in recent years, but of course, that's never a foolproof guarantee.
What's next?
We believe the introduction of a ChatGPT mobile app is a much bigger deal than it might seem at first glance. It expands the usefulness of the bot by making it easy to refer to its 'wisdom' for smaller queries. On the one hand, marketers can save time when writing emails or social post captions; on the other, it's all too easy to forego that spark of personality that separates great content (even extremely short form) from generic AI copy. That said, if you edit carefully for spark and personality, the mobile version of ChatGPT can be an incredibly useful tool with many applications. Its basic version is still completely free, and you can get access to ChatGPT 4 functionality for a relatively small fee. We'll be keeping an eye on all this and awaiting the launch of its Android app, so will keep you posted.
#3

AI steals the spotlight at Google Marketing Live 2023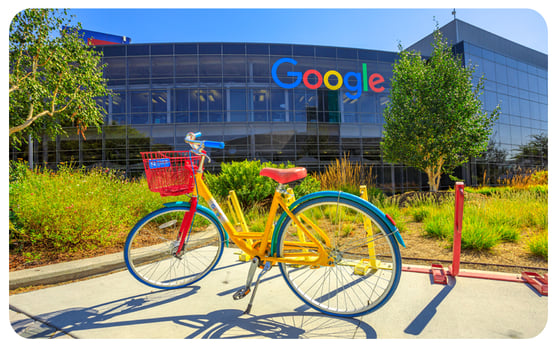 Google just dropped some exciting news at its annual Google Marketing Live conference, putting generative AI at the heart of its updates and showcasing a range of exciting new features for Google Ads, Performance Max, Product Studio, and Search Generative Experience (SGE) in Search Labs.
One major highlight is the introduction of conversational experience in Google Ads. Now, you can ask Google to offer ideas for creating the best-performing ads in a chat (just like you would with ChatGPT), and the AI will produce high-quality keywords, headlines, descriptions and even images you can use in your Google Ads campaigns. This could be a great time saver for marketers and in theory, will help ensure assets are in line with Google's latest guidelines and best practices, so WIN: WIN.
We were also excited to hear about the launch of Product Studio, a tool for managing creative assets and customising product imagery, which claims to help merchants create unique product imagery using AI. Add dynamic backgrounds, remove unnecessary or unappealing elements, and sharpen low-resolution images to accurately represent your products and business.
And finally, we simply can't ignore the subtle bomb announcing the integration between Google Search Generative Experience (SGE) and Google Shopping and Search. When it comes to Search, it means that users will no longer need to break their queries into smaller parts to get relevant answers. T AI will generate a snapshot covering all the points, with suggested next steps, supporting links, and even a way to continue the conversation with Google. As marketers, however, we're possibly more interested in the Ads integration. SGE should mean that users receive more relevant ads based on their specific needs, and advertisers can reach more relevant audiences and drive engagement. For now, the integration is still experimental and can be accessed through Google Search Labs. We're trialling this, so will keep you posted.
The impact on marketers
Google continues to drive innovation in AI-powered marketing and advertising. New AI tools can help marketers save time on tedious admin tasks, accelerate basic research, gain more control over campaigns, and spark ideas, so we can focus on driving creative concepts and high-level strategies. The experimental features have even bigger potential, and we're looking forward to their release and implications. And no, Google Marketing Live did not add to the discussion of whether AI can replace marketers. It simply offered solutions that smart marketers can use to their advantage.
#4 A tech giant got a record €1.2B slap on the nose for privacy violation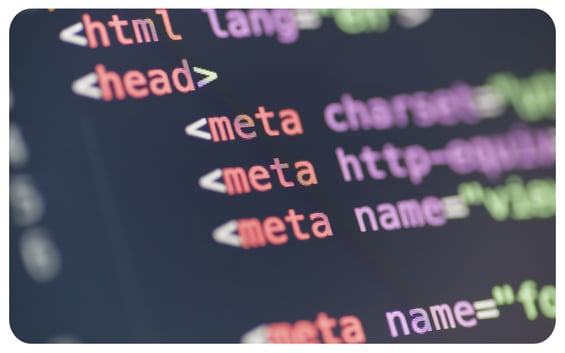 While for smaller businesses, GDPR compliance can be a simple checkbox that they might forget to tick, bigger companies can't afford such slips. Case and point: Meta. Rather than getting away with a simple "sorry, we promise, we'll do better," the tech giant got served with a record-breaking fine of €1.2 billion by Ireland's data regulator for failing to comply with the General Data Protection Regulation (GDPR) policy. To be honest, this one was long coming. After numerous complaints, the Irish Data Protection Commission (DPC) had to look into the company's privacy practices and found that it failed to properly inform users about how Meta was collecting and using their personal data. What's more, DPC discovered that Meta had engaged in excessive data processing without proper consent from users.
Lessons learned
To put it simply, abusing data privacy can have seriously costly repercussions, and European authorities are not willing to let it slide. While this case sets clear precedence for tech giants, it serves as an important reminder to all companies dealing with European customers. It's good to remember that your company doesn't have to be located in Europe to be affected by its privacy laws.
The future of Meta in Ireland?
Coincidentally, following the news, Meta began the last batch of a three-part round of layoffs as part of a plan announced in March to eliminate 10,000 roles. Are the employees in Ireland now paying for this GDPR error? Who can say for sure, but an estimated 490 people are losing their jobs in the Dublin headquarters.
#5

Google Bard paints a thousand words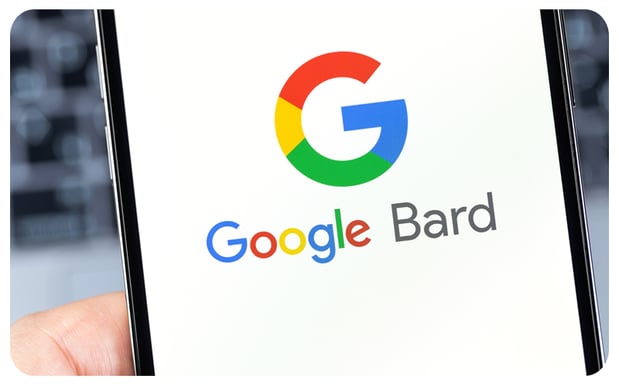 As exciting as generative AI chats might be, having text-only conversations with AI can be limiting. The latest Google Bard update rectifies that and takes AI-powered search to the next level.
While the platform may not yet match the extensive capabilities of Microsoft's Bing Chat, powered by OpenAI, it is swiftly closing the gap with its rival. From this point forward, Google users can request Bard to fetch images on their behalf, removing the need to search through Google Images.
What does it mean for marketers?
Plainly put, this feature is a great incentive for optimising your images. The more optimised your image; the likelier Bard is to feature it in search results and the greater your reach. You'll be able to include images — alongside text — in your own prompts, helping to boost creativity and ideation.
What's more, Google has revealed its plans to add support for 40 languages, the ability to generate images using simple prompts and the use of Google Lens to upload photos and create captions. To us, this reads like more amazing time-saving opportunities and ways to generate ideas. However, time will tell how it all pans out in reality.
*Note: Google Bard still isn't available in Ireland, but we at 256 are dying to get our hands on it and put it through its paces versus ChatGPT. Check out the list of countries that support Google Bard here.
Sign up for our newsletter now to stay in the loop. Get the latest insights and trends delivered straight to your inbox - it's the easiest way to stay connected with us! Simply subscribe using the link below.

Previous Post
Hiring: Account Director

Next Post

Unveiling the top 5 game-changing digital developments of today
You may also like...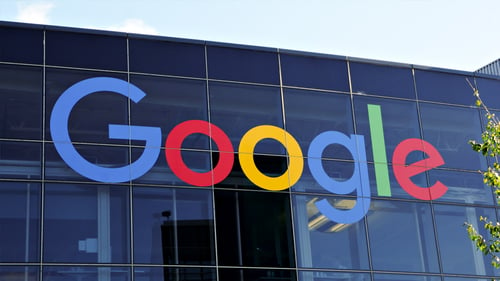 Nicole Thomsen | Sep 15, 2023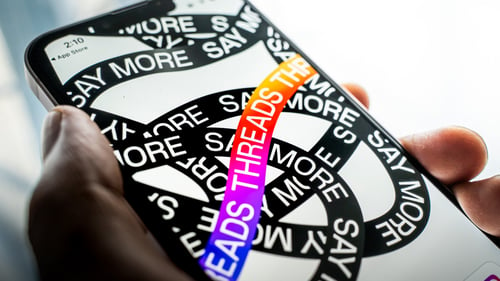 Nicole Thomsen | Aug 2, 2023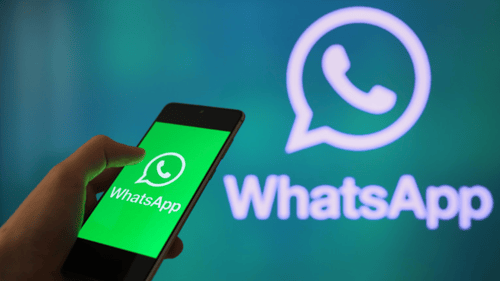 Mary Riordan | Jul 5, 2023