From Threads' triumph to Twitter's transformation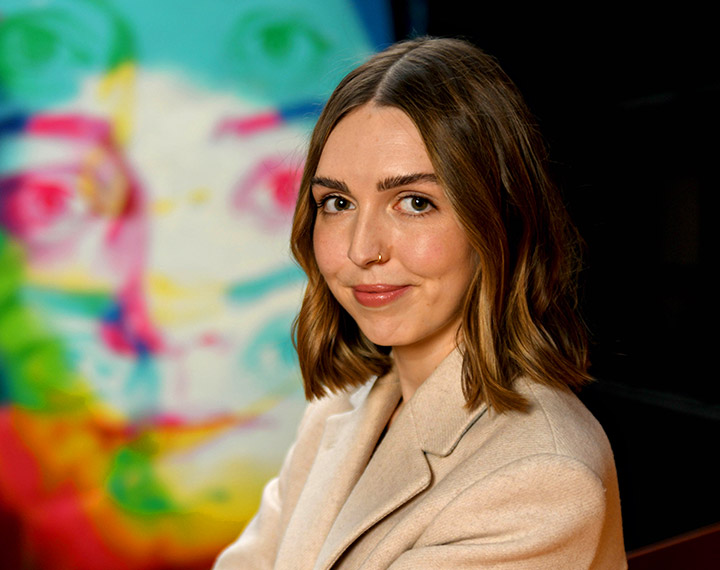 Posted by Nicole Thomsen
August 2nd, 2023
In the ever-changing landscape of the digital world, the pace of transformation is breakneck. Key players such as Facebook, Twitter (freshly rebranded as X), OpenAI's ChatGPT, and Instagram are regularly rolling out new developments – for better or worse. As they shape and reshape our digital experiences, let's unpack the latest from these tech giants.
#1 Instagram Threads: The new kid on the block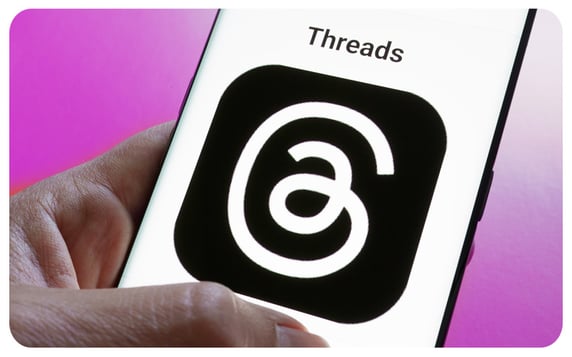 Launched in July 2023, Instagram's Threads has skyrocketed as the fastest-growing social media platform in history, amassing an impressive 100 million subscribers within days of landing on the app store.
At its core, Threads aims to expand Instagram's visual charm into text format, creating a "positive and creative space" to express ideas. The platform allows users to post updates, share text, images, videos, and interact with others through likes, reposts, and replies.
Sound familiar? Threads has a lot in common with the Twitter we knew and loved, but according to Meta's CEO Mark Zuckerberg, he wants the app to be more "friendly" than Twitter. "That's one reason why Twitter never succeeded as much as I think it should have, and we want to do it differently," he said on his Threads account.
Threads for brands
Considering Instagram's track record of protecting its users, this is a big promise to live up to. Still, Threads has caught the attention of big names like Shein, Nike, Reese's, and Calvin Klein, with nine out of the top ten retailers activating accounts on the platform (it's worth noting that you can't sign up for Threads without having an Instagram account). But a cautious wait-and-see approach can be observed among some brands – something that we agree with.
Interestingly, Threads doesn't offer ad spaces, a lifeline for many social platforms. However, with Meta's Instagram team reportedly working on introducing branded content tools, ads are likely around the corner. In this early phase, brands are recommended to disclose paid partnerships using hashtags or text.
*Note: Threads currently isn't available in most countries in Europe due to privacy concerns around the app. However, parent company Meta hopes to make Threads available here in the future. Stay tuned for updates.
#2 X marks the spot: Twitter's rebrand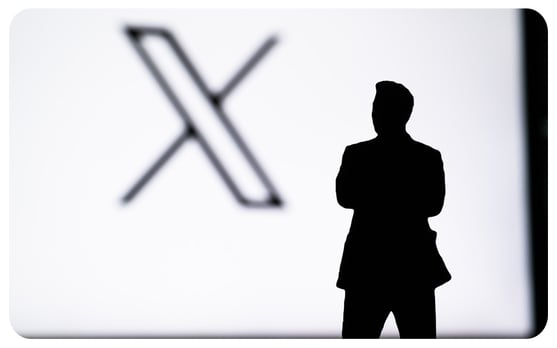 Not one to rest on its laurels, Twitter, under the leadership of Elon Musk, has undergone a significant rebrand, now known simply as "X." The rebranding comes with a new minimalist art deco logo and a grand vision to become an "everything app," a concept inspired by WeChat, a Chinese instant messaging, social media, and mobile payment app.
Will it work?
Despite its promising plans, Musk's decision to wipe out Twitter's 15-year legacy to bet on X is a gamble. As with many actions taken by the Chief Twit recently, the decision hasn't come without its share of controversy.
The logo, the bird, and the term "tweets" had an established global presence. Starting anew with X and calling tweets "X's" certainly raises some questions. For example, how do you pronounce "X's"? Just think about how naturally "tweet" has integrated itself into our social lexicon – it's not just an action on a platform, but a term widely understood to mean a short, public statement on the internet. Will "X's" manage the same feat or will it pose a barrier to user adoption and engagement?
Musk's decision to radically rebrand Twitter is nothing if not bold, but boldness doesn't always translate into success. As we watch this major shift in one of the world's largest social media platforms, we're left with more questions than answers. But one thing is certain: all eyes are on X, watching and waiting to see if this gamble pays off. Whether X will become a new social media juggernaut or a case study in rebranding gone wrong remains to be seen. As always, we'll keep you updated with the latest developments.
#3 Twitter's X's foray into long-form content... again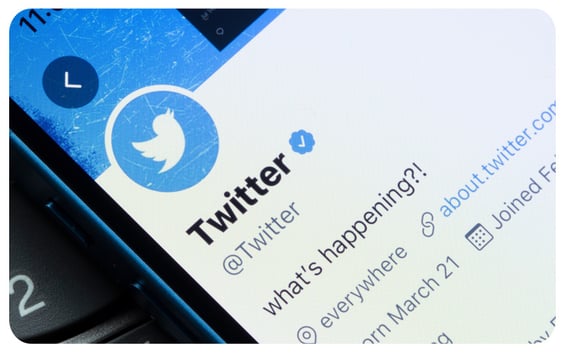 With the rebranding, X has also ventured back into the realm of long-form content. You might remember the recently retired content option "Notes." Well, it looks like it's back with a new name: Articles.
As part of Elon Musk's vision for X to become the only app any social media user will ever need, X has started to introduce a number of new features. Ranging from job listings and in-stream payment options to enhanced video formats and dating profiles, the feature we're most interested in is the reintroduction of long-form content.
"Articles" invites users to "post very long, complex articles with mixed media." According to Musk, "you could publish a book if you want." The question is, will brands and content creators leverage this format?
What's next?
The success of Articles will largely depend on the platform's ability to maintain a high standard of content and provide effective moderation tools to minimise spam and the spread of false or harmful information – a problem that has recently plagued Twitter-now-X.
If Musk and his team get it right with Articles, X could potentially replace traditional blogging platforms. While the impact of this new feature remains to be seen, it opens up new avenues for content creators and marketers to share more detailed and nuanced narratives. Watch this space.
#4

ChatGPT: Declining novelty or temporary hiccup?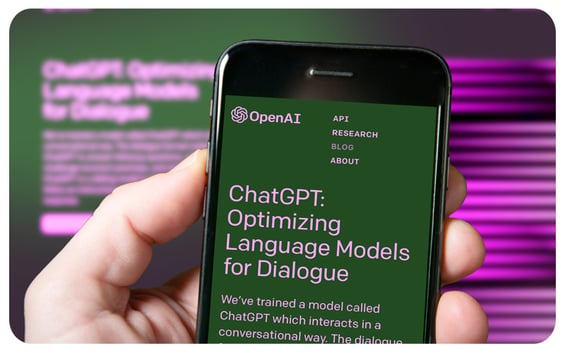 Has the appeal worn off for AI chat?
OpenAI's ChatGPT has experienced a dip in its visitor count for the first time since its launch. Despite experiencing phenomenal user interest and sparking intense discussions about its potential impact on society and the workplace, the platform is currently facing some challenges.
According to SimilarWeb, ChatGPT saw a 9.7% fall in global traffic in June 2023, with unique visitors down by 5.7%. The average duration of site visits also decreased by 8.5%. However, these figures don't consider mobile app traffic.
What does it mean?
The drop could be attributed to various factors, including increased competition from other AI language models, user fatigue, or a decrease in novelty as the technology becomes more commonplace. As the AI chat landscape heats up, it will be interesting to see how ChatGPT strategises to regain its lead.
#5

Instagram's power moves: Simplifying content creation and cross-platform integration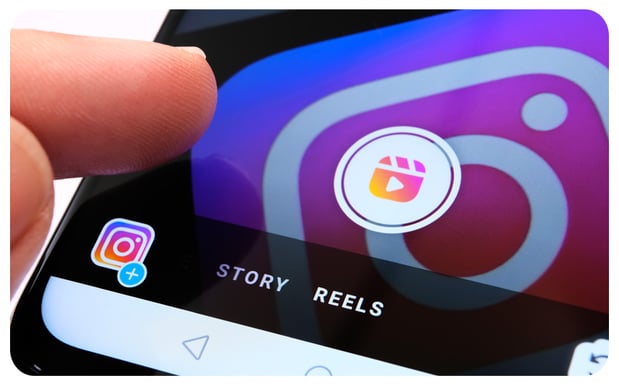 Instagram's recent updates to its Reels feature aim to make content creation a breezy affair. The changes not only simplify the process of keeping up with trending topics and expanding audience reach, but also enhance video editing capabilities.
So, what's in it for brands and marketers?
Thanks to an upgraded browsing system, brands and marketers can easily explore and draw inspiration from how others have used trending templates. Plus, the addition of new editing tools makes the process of content creation even more user-friendly.
Brands now have a simplified means to tap into trending videos and relevant conversations, opening the doors to attract audiences who may not have been previously engaged.
As a strategic move to compete with rival TikTok, Meta has also integrated Instagram Reels with Facebook. This allows brands to widen their reach even further without requiring users to switch between apps. This development presents promising opportunities for brands to connect with a larger pool of potential consumers like never before.
---
Sign up for our newsletter now to stay in the loop. Get the latest insights and trends delivered straight to your inbox - it's the easiest way to stay connected with us! Simply subscribe using the link below.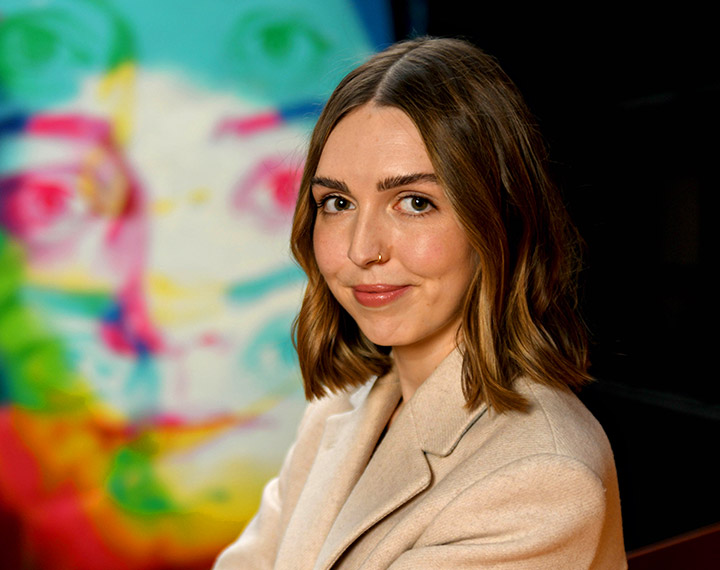 Nicole Thomsen
Multi-talented Content Marketing Manager Nicole Thomsen is our go-to when our clients need a creative idea. Composing video scripts, researching blog posts, writing newsletters that convert and working closely with our design team are all part of a normal day for Nicole. Braving chilly sea swims during her time off, Nicole likes to warm back up with a flat white and spend time sewing - her latest hobby.

Previous Post
Unveiling the top 5 game-changing digital developments of today

Next Post

The top 5 updates in social media you need to know about
You may also like...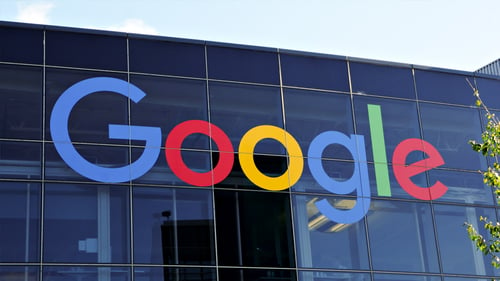 Nicole Thomsen | Sep 15, 2023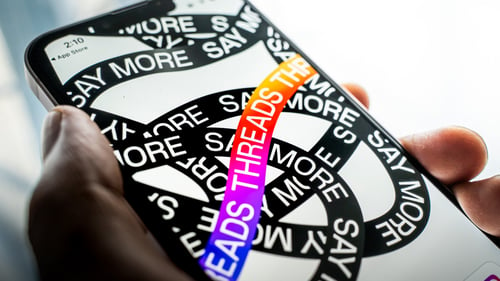 Nicole Thomsen | Aug 2, 2023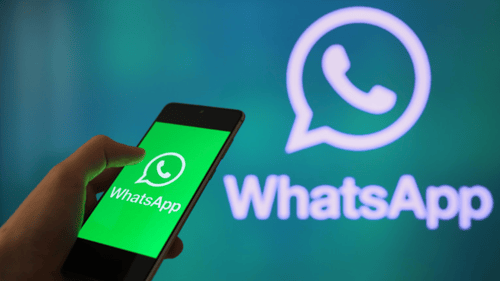 Mary Riordan | Jul 5, 2023