The top 5 updates in social media you need to know about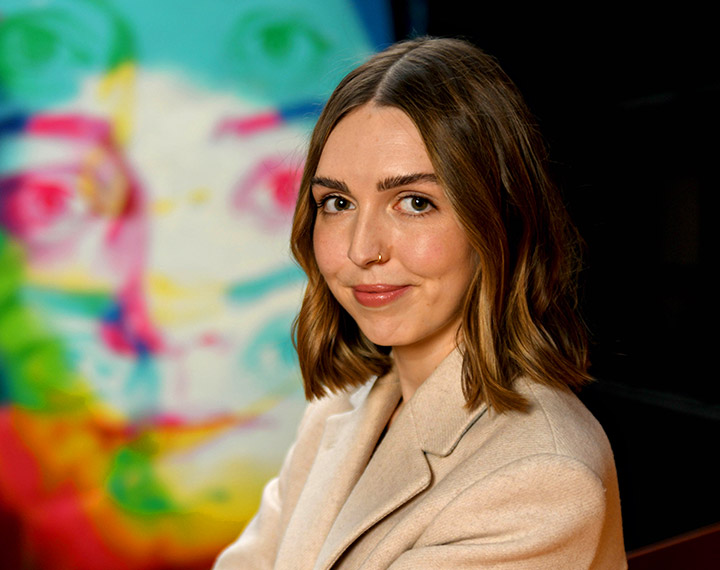 Posted by Nicole Thomsen
September 15th, 2023
Keeping up with social media news can be a bit like catching a moving train – if you blink, you might miss something important. From Google's new Business Profile feature to the evolution of TikTok's e-commerce platform, these changes are shaping the way we interact online.
#1 Google Business Profile gets social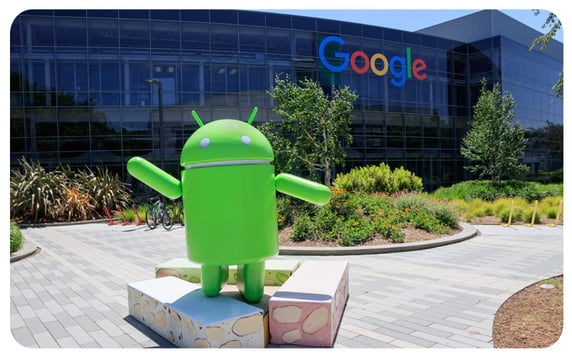 Google has always been the go-to platform for brands and marketers looking to increase visibility. But its recent update takes it up a notch by allowing businesses to include social media links directly in their Google Business Profile.

Now, your company's Facebook, Twitter, or Instagram page can sit comfortably alongside your operating hours and location on Google Search and Maps. This provides more ways to engage with consumers and run targeted campaigns, increasing the likelihood of turning casual Google searchers into loyal customers. Keep an eye out for this feature as it gradually rolls out in specific regions.
#2

Instagram experiments with multi-advertiser ads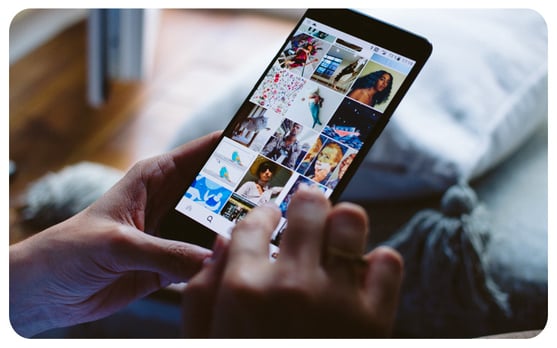 Instagram pushes the envelope when it comes to advertising, but its new test feature has garnered mixed reactions. The platform is consolidating up to four ads into a single screen.

These multi-advertiser ads aim to cluster related sponsored posts and serve them to users interested in similar products or services, offering a unique opportunity for marketers. This feature has the potential to lower advertising costs by sharing space with other brands. It also enables businesses to target users more precisely by grouping related sponsored posts.

However, the challenge lies in capturing the user's attention in a crowded ad space. Brands need to be cautious and creative to make their ads stand out and maintain a high click-through rate.
#3 X schedules first meeting of Client Council to reassure ad partners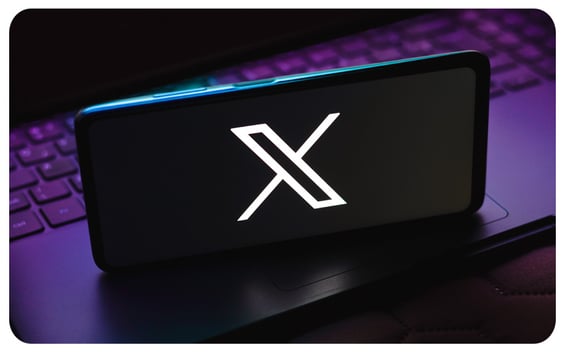 In a bid to rebuild trust with advertising partners, X's newly reinstated "client council" will provide some of X's biggest ad partners with the opportunity to raise any questions or concerns that they may have about the platform.
For brands and marketers that have been apprehensive about advertising on X due to its recent revenue hiccups and safety concerns, this could be a reassuring step. Enhanced communication between X's key decision-makers and major ad partners could mean more effective ad placements in the future, potentially boosting ROI for advertisers on the platform.
However, the road to redemption for X won't be without its challenges. The platform's ad revenue has seen a significant dip since Elon Musk's takeover, prompting concerns about its long-term viability. Musk's initial plan to reduce reliance on ad revenue by promoting subscriptions didn't yield the expected results, with only a tiny fraction of users signing up for X Premium.
Moreover, Musk's unconventional decisions, like removing the option to block users, have raised concerns about brand safety and user satisfaction.
#4

Breaking down TikTok's e-commerce launch: What it means for marketers and creators
TikTok's recent foray into e-commerce with the launch of TikTok Shop opens up new revenue streams for creators by allowing them to sell directly on the platform. Creators can now provide video responses to products, enhancing authenticity in reviews.

What's more, TikTok Shop also includes an affiliate programme that connects creators with sellers, allowing them to earn commissions through product marketing. This development presents marketers with a powerful avenue to leverage influencer reach and drive product sales, making TikTok an increasingly appealing platform for integrated marketing campaigns.
#5 Threads: Declining but not done? New features aim to revive interest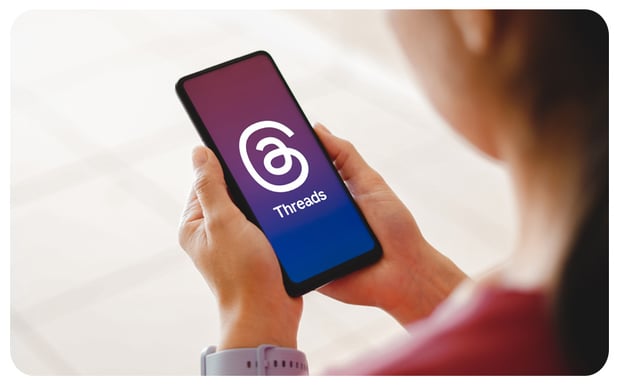 Despite reports of dwindling usage, Threads is fighting back with fresh functionalities which could offer unique marketing opportunities. Voice notes, a potential desktop app, and hashtag support are among the additions.
Voice notes, for example, could be invaluable for brands targeting regions with multiple languages and varying levels of literacy. The potential launch of a desktop app also presents a new channel to engage with journalists and publishers, offering fresh promotional opportunities for brands. Despite its waning popularity, Threads might still have some untapped potential that innovative marketers could exploit.
Sign up for our newsletter now to stay in the loop. Get the latest insights and trends delivered straight to your inbox – it's the easiest way to stay connected with us! Subscribe using the link below.
---
Sign up for our newsletter now to stay in the loop. Get the latest insights and trends delivered straight to your inbox - it's the easiest way to stay connected with us! Simply subscribe using the link below.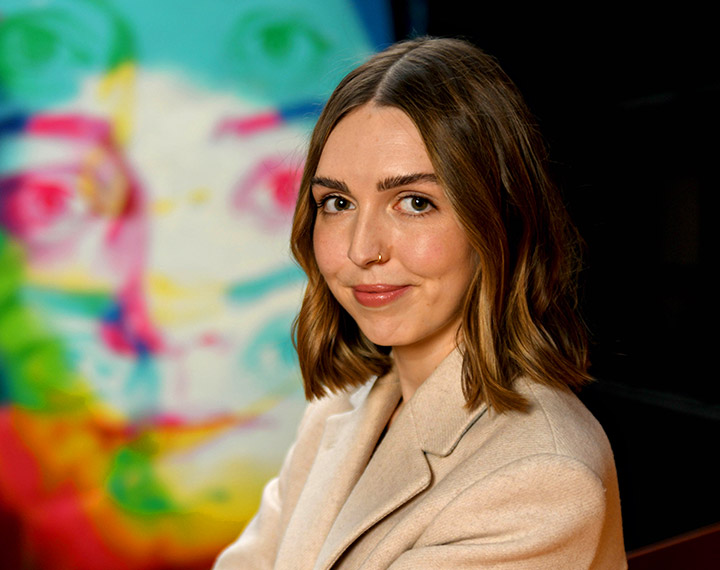 Nicole Thomsen
Multi-talented Content Marketing Manager Nicole Thomsen is our go-to when our clients need a creative idea. Composing video scripts, researching blog posts, writing newsletters that convert and working closely with our design team are all part of a normal day for Nicole. Braving chilly sea swims during her time off, Nicole likes to warm back up with a flat white and spend time sewing - her latest hobby.

Previous Post
From Threads' triumph to Twitter's transformation

You may also like...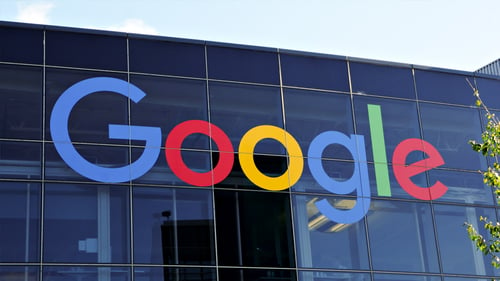 Nicole Thomsen | Sep 15, 2023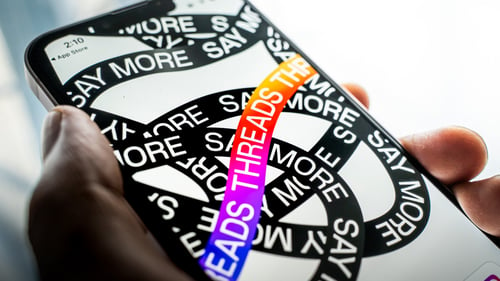 Nicole Thomsen | Aug 2, 2023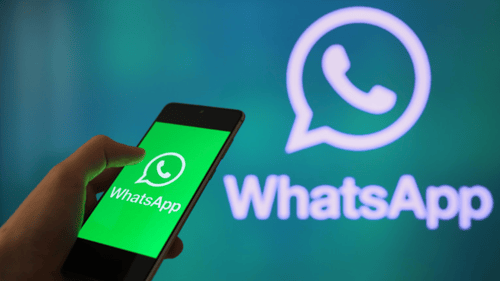 Mary Riordan | Jul 5, 2023