AIB: The Toughest Journey Campaign
AIB is a financial services group operating predominantly in the Republic of Ireland and the UK.
Audience: B2C
Type: Superhero: Innovative content that sets the bar by incorporating new formats or channels to engage with the audience outside of the usual mediums.
Campaign Title: The Toughest Journey (2018)
https://thetoughestjourneygame.com/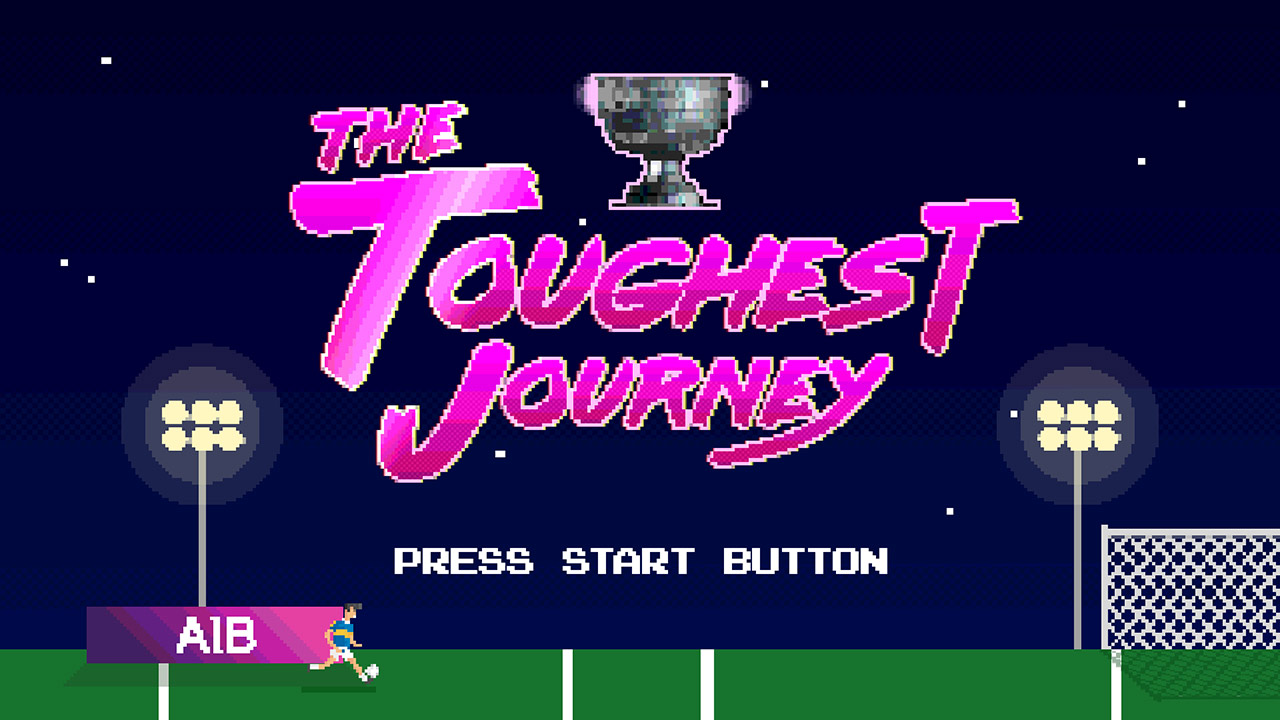 What It Is
AIB worked with the Rothco to create more awareness for GAA, an association whose club championship AIB has sponsored for decades. The resulting campaign, The Toughest, has led the companies to create a new piece of superhero content every year. Older assets include videos like The Toughest Rivalry and The Toughest Trade.

The Toughest Journey is another one of those offshoots and was a part of AIB's sponsorship for the 2018 All-Ireland Senior Football Championship. On top of the campaign sat its superhero asset: a custom-designed 16-bit digital game that let players compete for the shot at bringing the championship home to their county.

Why we like it
The potential of interactive tools remains untapped and we're fans of anyone that pushes the format to its limit. There aren't many companies out there creating full-fledged video games as a way to engage with their audiences, which makes AIB's The Toughest Journey campaign unique, to say the least.
How We'd Add To It
The overarching campaign behind the game, The Toughest, makes excellent use of video - especially in its The Toughest Trade series. While the Toughest Journey used TV advertisements based on footage from the game, reactions from game players could have captured the emotions of competing and make for a really compelling show of engagement.
> Back to The Content Collection