Tinder is an online dating app that lets users in similar locations find one another.
Audience: B2C
Type: Hub: Content that is consistently produced and captures the audience's attention and engages through relevancy.
Campaign Title: Swipe Life

What It Is
Tinder helped bring the term 'swiping' to the mainstream with its app. Its fledgling content hub, Swipe Life, is trying to capitalise on that cultural shift. Tinder stays true to its target audience of young twenty-somethings and city dwellers with regularly scheduled content on dating, food and drink, entertainment and money.
Understanding that Tinder can potentially play a large role in its user's personal lives, much of the content is geared toward self-help and improvement - with an ever-so-subtle hint of tabloid journalism. With advice on relationships, splitting bills and getting ghosted, Tinder gives its users answers to the many questions they have about dating.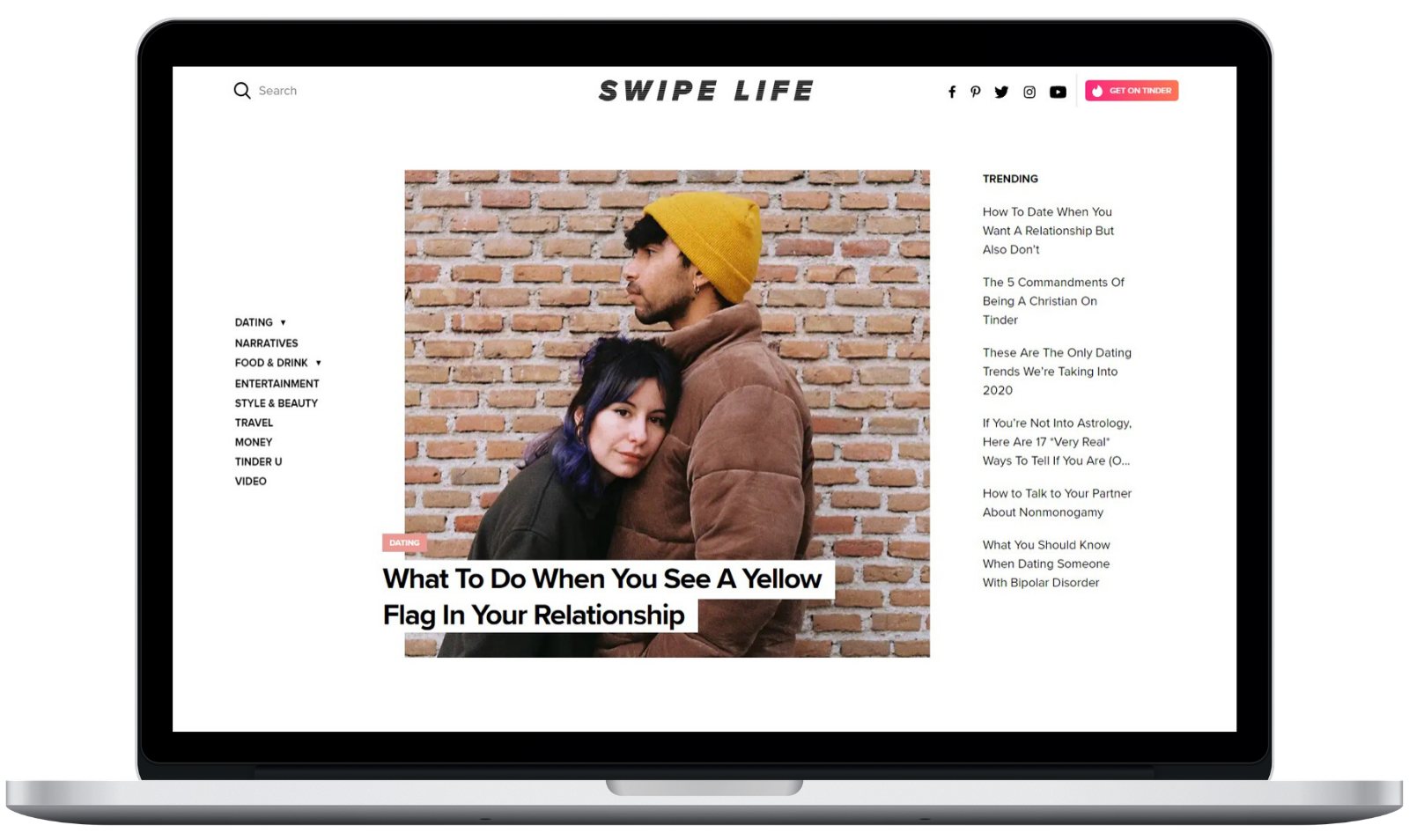 Why We Like It
A lot of companies go the route of creating a content hub. There aren't many who nail the tone of voice, style and content as well as Tinder.
The company behind the popular app knows exactly who it's appealing to - millennials - and creates content that resonates with their personal challenges. The website doesn't look half bad, either.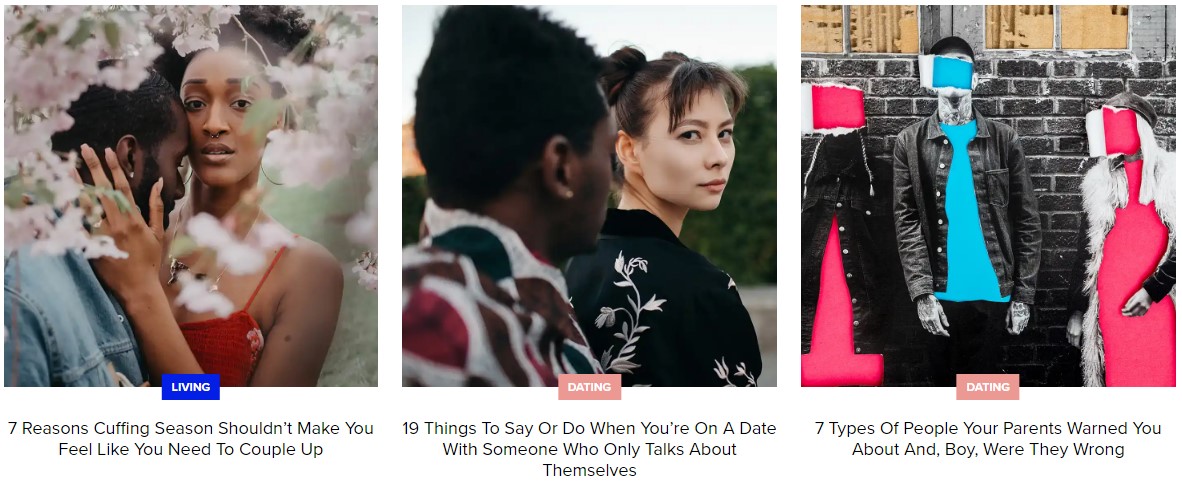 How We'd Add To It
There's room here for Tinder's Swipe Life to become its own media brand. The company has multi-media covered well with content and video but investing in its own social presence could seriously elevate its standing. Giving it an app of its own too wouldn't hurt its visibility.