Integrity360: Risk Radar
Integrity360 is an industry-leading managed security services provider operating out of Ireland and the U.K.
Audience: B2B
Type: Hero: Standalone assets that dive into a topic in-depth to give readers a solution to their challenges, usually as the centrepiece of a campaign.
Campaign Title: Risk Radar
Flip through Integrity360's Risk Radar.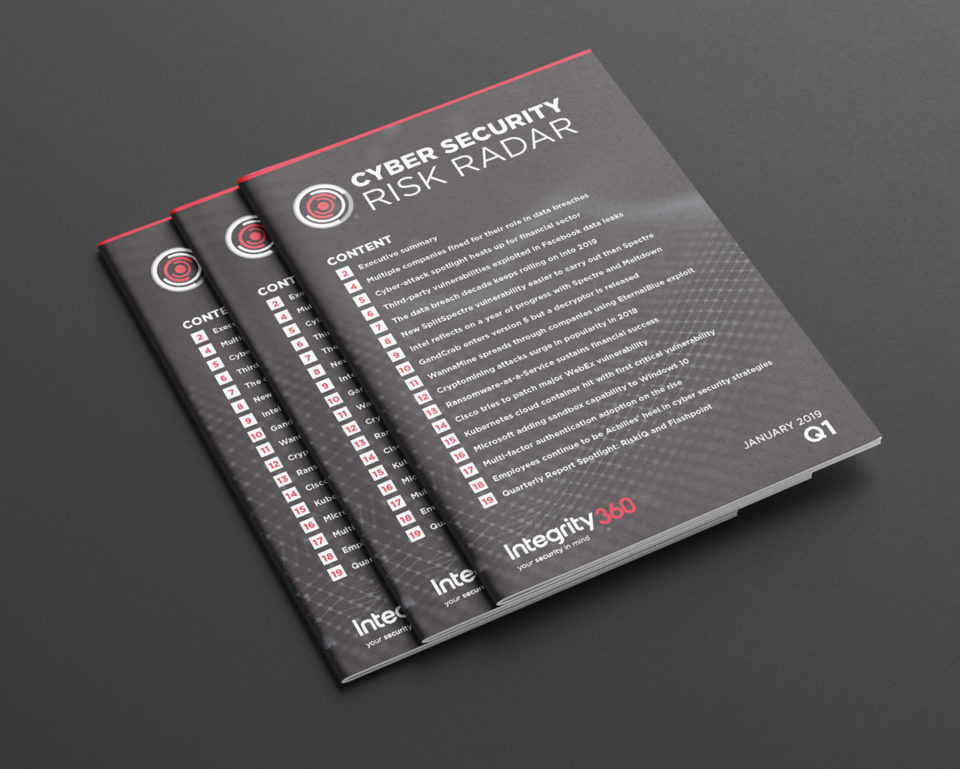 What It Is
Integrity360 is a 256 client who won the 2019 Best Use of Content Curation award from the Content Marketing Institute, the international industry authority on content marketing, for its Risk Radar report. The Cyber Security Risk Radar is a quarterly release that curates the most important and relevant news stories over the past three months for executives and decision-makers within companies.
In addition to the brief highlight of each news story is the 360 Insight, where Integrity360 experts offer their advice on how to manage the issue or what the solution is. The Risk Radar also features one industry report at the end that has pushed the conversation on a topic forward or provided useful and unique data to the community.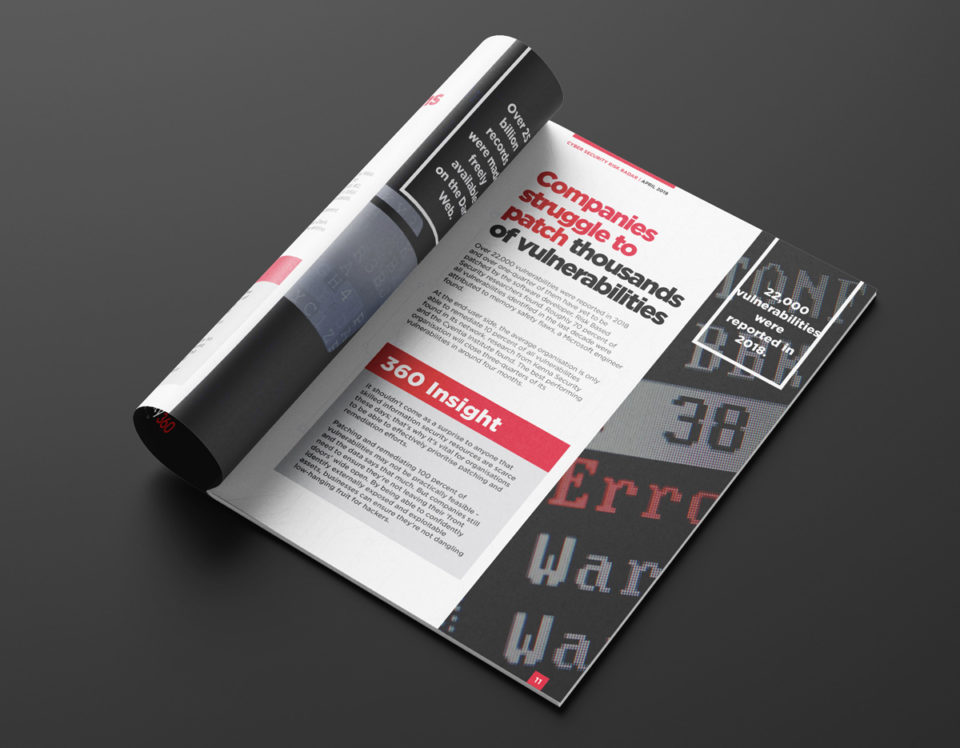 Why We Like It
Building thought leadership among a segment of people who don't have much free time isn't easy. The Risk Radar achieves this through its cover and the first three pages, where it lists all the headlines and gives one-sentence topline summaries.
By breaking the content down into a more digestible portion and also giving readers the option to read those stories more in-depth, the Risk Radar appeals to a wider audience and gives Integrity360 credibility.
How We'd Add To It
While the format of the Risk Radar certainly suits Integrity360's audience, video may better suit the time limitations of the readers. Creating quick-hitting videos featuring Integrity360 experts talking about key issues every quarter would bring a higher level of authenticity to the work.
> Back to The Content Collection