Gymshark is a UK-based fitness apparel manufacturer and retailer.
Audience: B2C
Type: Superhero
Campaign Title: Homeshark
https://twitter.com/Gymshark/status/1243558582257319939

What It Is
In a simple gesture, Gymshark resonated with a wide audience. In light of the COVID-19 pandemic, the fitness apparel manufacturer changed its name to Homeshark on Twitter. It's a reminder that people need to stay home - a welcome one, judging from its high level of engagement.
Gymshark brought the brand closer to home by encouraging social distancing at a time where much of the world is well accustomed to it. In doing so, it cemented its position as a brand that cares about the health and wellness of its audience. It comes at a time where decisions from businesses are under a microscope. So much so, that even a simple name change can earn a bit of good karma.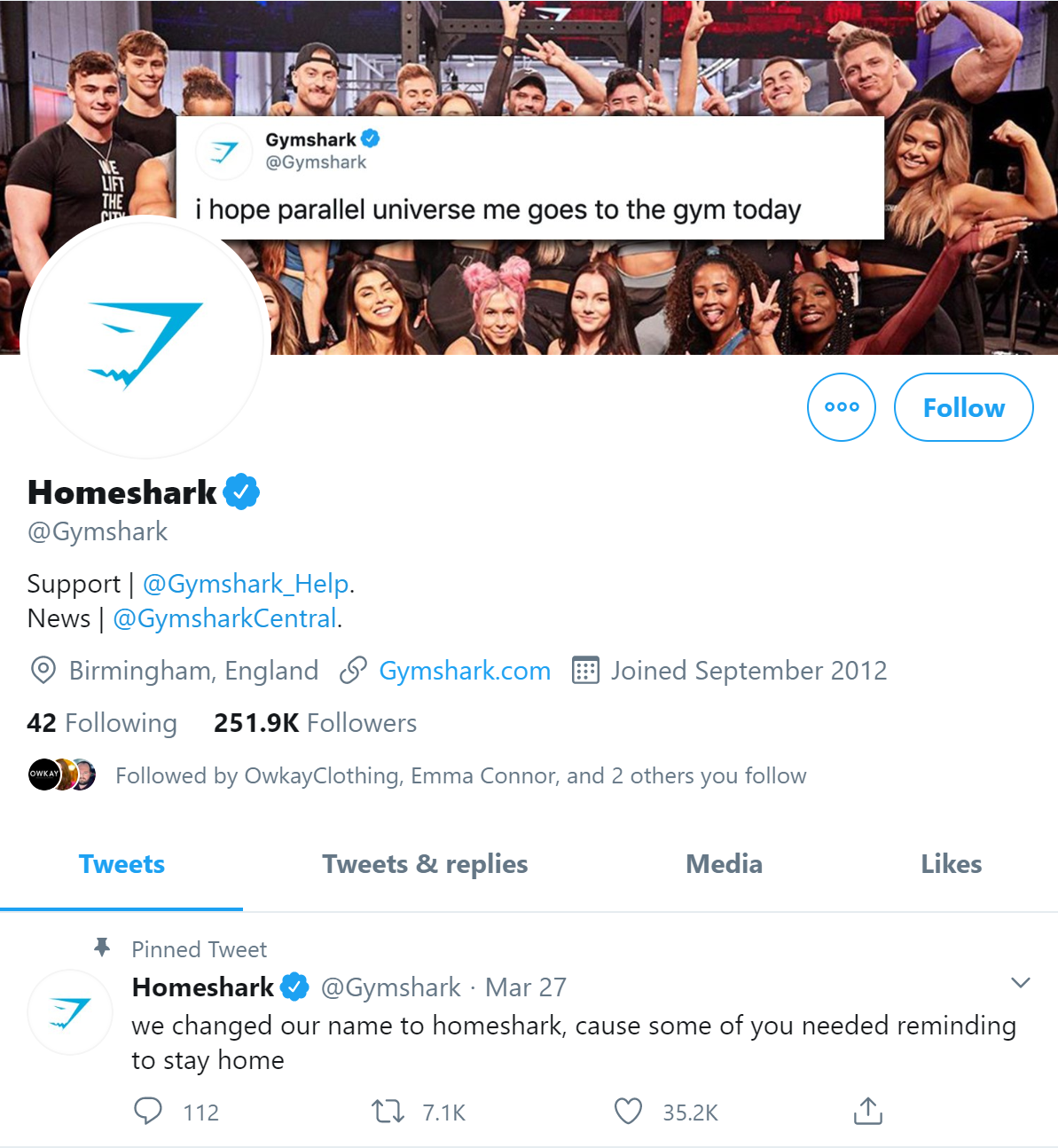 Why We Like It
Gymshark's name change is a reminder that content marketing doesn't always have to be a large campaign, hundreds of words of content or a professional video. A small change that shows the company's value - i.e. the health and wellness of its audience - can have a large impact because it displays the same virtues of the inbound methodology.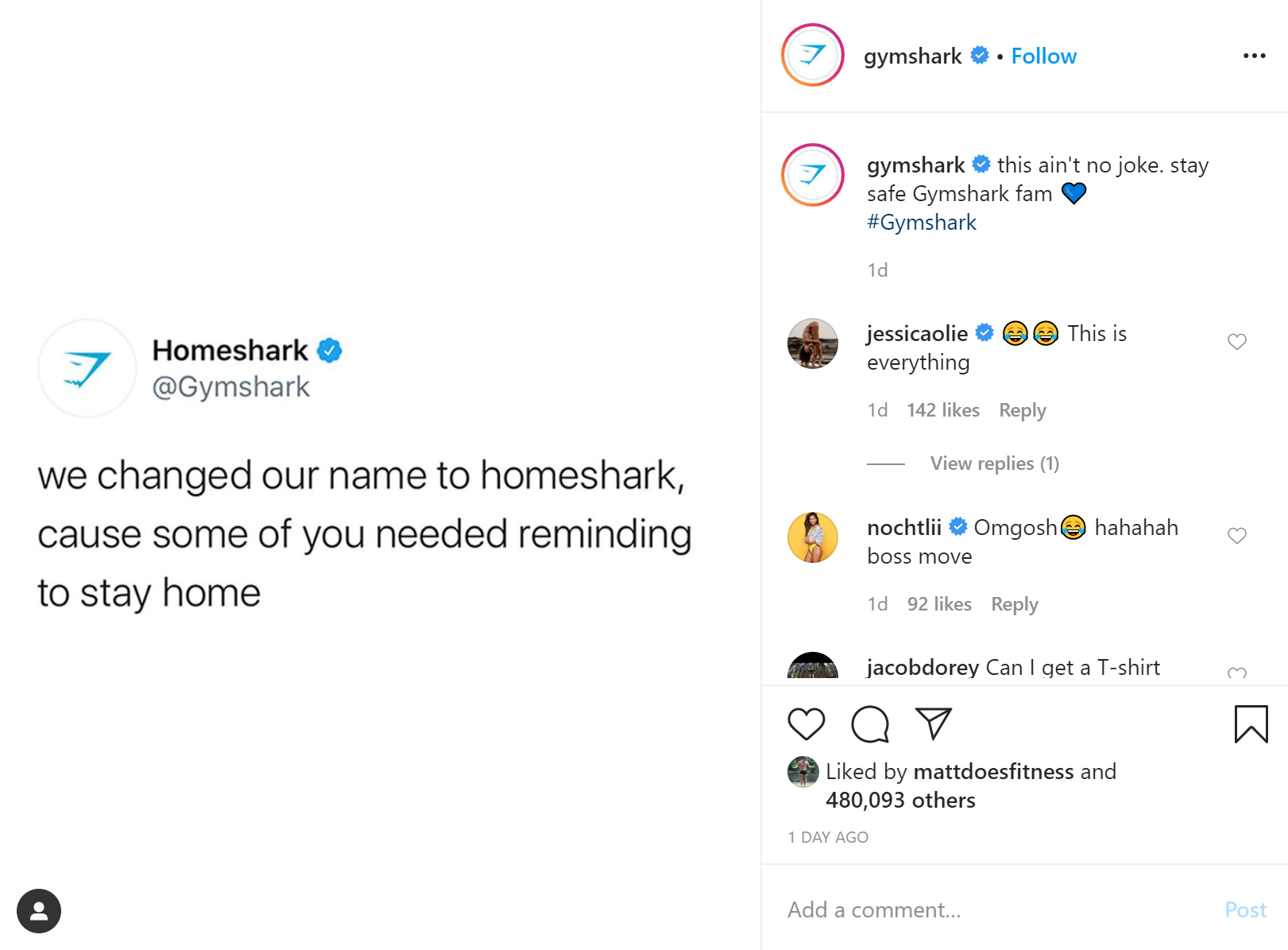 How We'd Add To It
Why stop with Twitter? If the resources are available, creating apparel that features the Homeshark brand or even putting a newly designed logo on the website are all viable options to keep the engagement going. The initiative was very well received and Gymshark should look to continue to capitalise on it.