John Deere is a US-based manufacturer of agricultural, construction and other machinery.
Audience: B2C
Industry: Manufacturing
Type: Hero
Campaign Title: The Furrow
https://www.deere.co.uk/en/agriculture/publication/the-furrow/
What It Is
We'd be remiss if we didn't mention one of the first recorded instances of content marketing: The Furrow, by John Deere. The agriculture publication was first launched in 1895 as a print edition but has now come to live online. Although funded and developed by a commercial company, it has been a valuable source of information for farmers.
Covering agriculture from a variety of stances - technology, productivity and common challenges - it provides readers with an in-depth look at the industry. It's still running today, though not with as high of a volume as it once did. It has since expanded its collection of content to cover more information about John Deere and how the company is performing.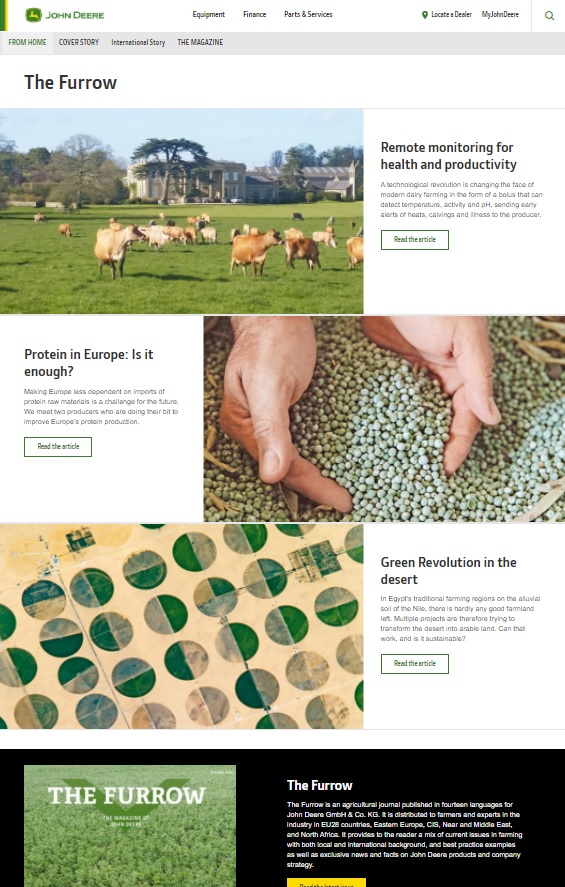 Why We Like It
The Content Collection pays homage to some of the most inspirational content marketing activities out there, and The Furrow is right up at the top of the list. It planted the seed for the idea that a company could provide meaningful advice without expecting anything immediately in return.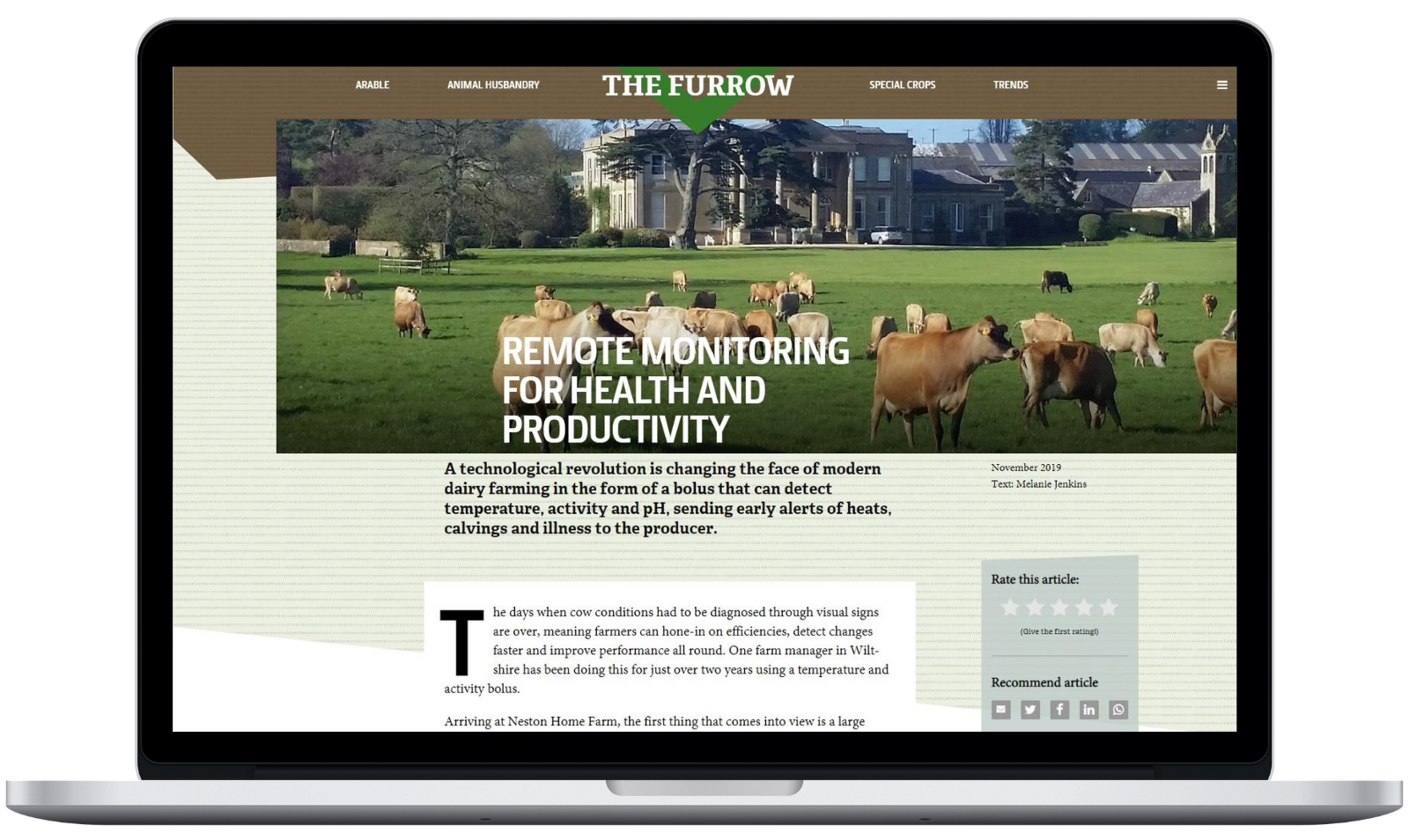 How We'd Add To It
The Furrow faces many challenges in the current economic climate. Where independent farmers were once a mainstay in the industry, corporations have now taken over. We've seen the publication scale back in recent years and unfortunately, it's just a changing of the guard since much of the information is now available elsewhere online.