Zillow is a US-based online real estate website that connects buyers and sellers.
Audience: B2C
Industry: Real Estate
Type: Hub
Campaign Title: Porchlight
What It Is

Keeping the porchlight on for someone is a sign that you're looking out for them, making it a fitting name for Zillow's content hub. The real estate giant has created a go-to trusted resource on many of the topics that buyers and sellers have at the top of their minds.
With everything from interesting stories, to helpful guides and market trends, there's little that Zillow didn't cover in its blog Porchlight. With a range of audiences to appease, the hub seemingly has them covered with 'First Person' stories for first-time buyers, tips and tricks for more seasoned veterans and 'Unique Homes' for anyone who's just looking for a good story on homes.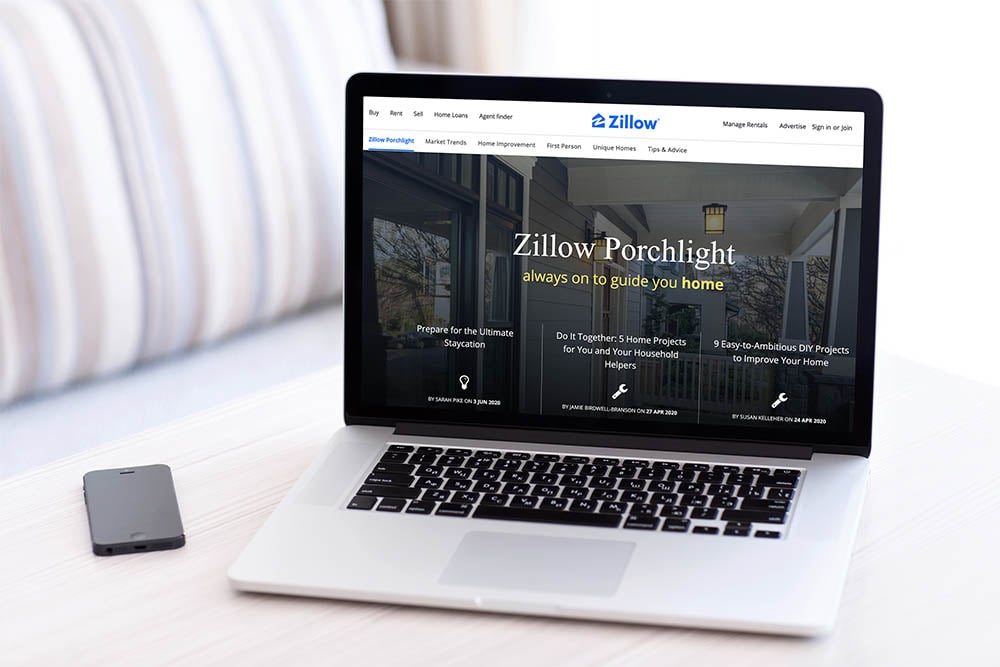 Why We Like It
Zillow's goal is to find homebuyers who want to join a community. It's no surprise then that it uses Porchlight to create an online community that helps them reach that goal. It covers all stages of the buyer's journey and features a robust content collection that dates all the way back to 2006.
How We'd Add To It
Porchlight is heavy on written content when a lot of these topics could be repurposed into video. There should be more of a symbiotic relationship between Porchlight and some of Zillow's other channels, like Instagram, to create a free-flowing funnel of valuable, interesting content across all formats.