How Weir & Sons style magazine is building luxury brand value in custom magazines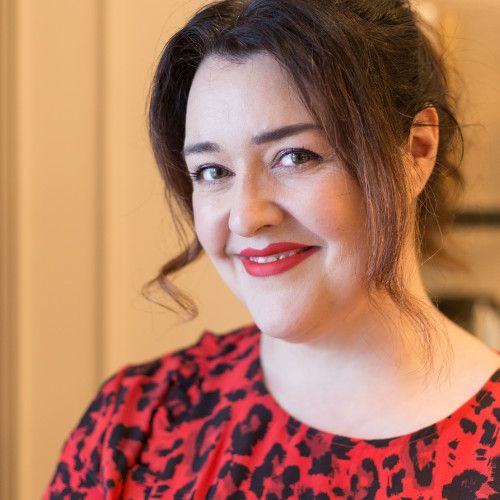 Posted by Kirstie
October 13th, 2017
If you thought custom publishing was a dog's life, you'd be wrong: Style Magazine, the latest 96-page luxury magazine from iconic Dublin jewellers Weir & Sons celebrates its latest issue, and it lands at a time when the luxury magazine sector has a particularly glossy sheen to its coat.
Nicholas Coleridge, former international president at Condé Nast, says he knows the reasons for the longevity of high-end magazines. "It is very hard to replicate the physical allure of a luxury magazine on other platforms," he told The Guardian.
"[It is] something to do with the sheen of the paper, the way that the ink sits on the page, the smell of money and desire that wafts off the page. Readers move into a different mode when they engage with a glossy. Advertisers understand this."
Custom publishing is a lean-in experience. It's more trusted than all forms of 'paid media' according to Nielsen's Global Trust in Advertising survey.
And while many people spend less than a minute on most websites, research carried out by Australia Post on custom magazines discovered that on average, people read brand magazines for 40 minutes. 88 percent of those surveyed also read their custom magazine up to five times, and 53 percent looked for the product or service of the brand as a consequence.
The top three circulated titles in the UK are custom magazines, and no self-respecting supermarket power-brand would be without one: Morrisons, Tesco, Waitrose and Asda all produce editorial-led marketing for their customers – in Tesco's case, 1,931,914 copies per issue.
For Weir & Sons, there is no better medium to showcase its domain excellence, opulent product offer across jewellery, watches, gifts and living, as well as its sheer breadth of expert knowledge than within the pages of a glossy.
256 has an innate understanding of why print works too: as longtime publishers of glossy titles – we count Ireland's bestselling and best-loved titles House and Home and Confetti in our stable – we've had an extended love affair with the printed page. For Weir & Sons, that has resulted in a frisson of creative ideas, vision and award-winning storytelling, to create a print product that showcases its brand in a way that digital simply cannot.
Glamorous fashion shoots, sumptuous Instagramable spreads featuring wantable jewellery pieces, plenty of on-trend news, lifestyle features that have substance as well as brand relevance: Style Magazine has all the essential elements that make up a great glossy.
As Nicholas Coleridge says, custom publishing is having a "magazine moment." And others agree: last year's Style Magazine was a finalist in the Retail category at the hotly contested Content Marketing Awards from the Content Marketing Institute.
For the brand itself, the magazine is a big part of its strategy. "Editorial-led marketing allows us to really showcase Weir & Sons in the right way, for the customer we want to attract," says Lucinda Andrews, Marketing Manager at Weir's. "It works for us on several levels: it reinforces our identity as a luxury retailer because it's a premium product, it builds brand awareness and it gets people coming into both our shops on Grafton Street and in Dundrum Town Centre to buy a piece they've seen on the pages and online."
Custom magazines are winning for digital-first etailers
Weir & Sons is not the only luxury brand to realise the Power of Print. Net-a-Porter, the women's designer etailer, began as a digital-first shopping site and has built itself into a global empire spanning ecommerce, publishing as well as creating its own clothing labels.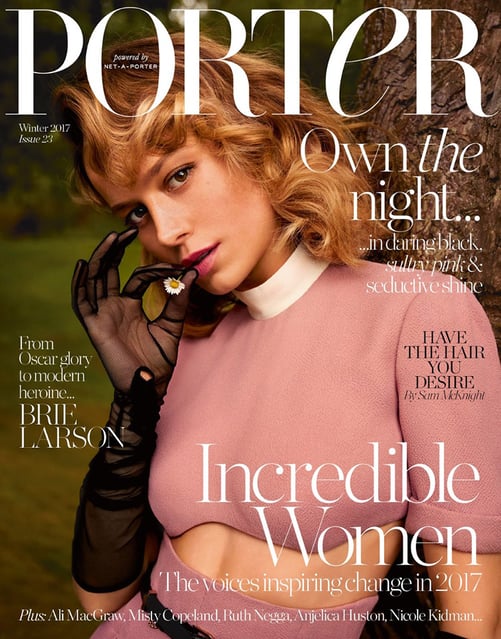 The brand famously launched Porter Magazine, its bi-monthly rival to titles such as Vogue, in 2013. Helmed by ex-Harper's Bazaar editor Lucy Yeomans, its launch raised a lot of industry eyebrows. Alexandra Shulman, the then editor of British Vogue, dismissed it by saying it sounded like, "a grand Sainsbury's magazine."
But Porter is no supermarket sweep. This digital-first brand has made a huge success of its reverse publishing strategy.
Gisele Bundchen covered the first issue, it is packed with luxury brands, the best photographers, editors, writers and stylists are in its pages, and the title has increased its figures for three years in a row, boasting a 6 percent year-on-year increase, says audit body BPA Worldwide. Porter's circulation is at 180,646 per issue.
One of the reasons it's been so successful? Luxury advertising hasn't taken to digital the way mass-market advertising has. According to media agency Zenith, high-end luxury goods companies spent only 16 percent of their budgets on digital advertising in 2016 compared to the 30 percent that mass brands spend.
Asos has a winning custom publishing strategy for Millennials
Similarly, digital-first brand Asos is succeeding with print. Google 'Asos magazine' and in among the search return, you'll find several, increasingly desperate results, asking, "where can I get Asos magazine?," or "how can I find Asos magazine, help!"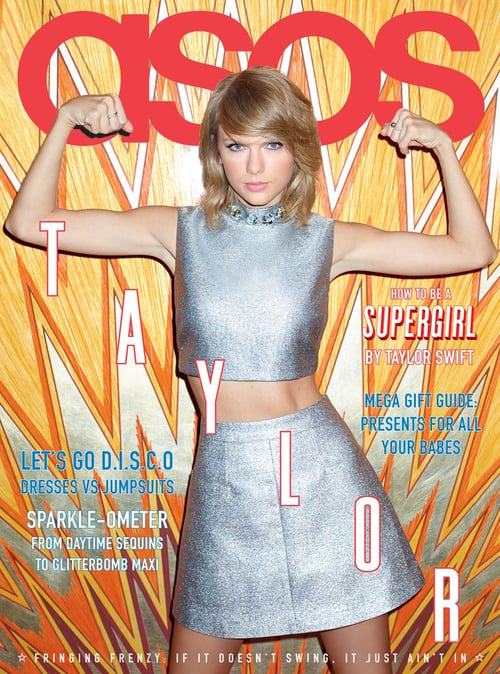 Part of Asos' custom publishing strategy is that it makes it pretty damn hard to get hold of its highly coveted print title. It's a fast-paced mix of fashion shoots, features and shopping that's published 10 times a year. Crucially, only Premier customers get a print copy posted to them; everyone else makes do with the digital version.
As the world's most visited fashion website for 18- to 34-year-olds, Asos boasts 127 million unique monthly visitors and 14.1 million active customers, and creating desire is part of its DNA.
Building mystery and a cult-like following around its eponymous magazine has allowed Asos to bag cover stars such as Taylor Swift and Jennifer Lawrence – a huge coup that many newsstand offerings can't achieve.
It can't be underestimated as a tactic. Fashionista.com says that Asos' "history of working with "It" girls undeniably helps position the site as a cool, culturally relevant destination." That in turn, of course, helps to boost sales.
Luxury brand magazines are on point for older, more affluent customers
For luxury accessory etailer Editorialist, print was a no-brainer: the site's founders, Kate Davidson Hudson and Stefania Alle, are ex-Elle Magazine, so publishing wasn't a new concept.
"We were making an effort to find out how we can be at all of our users' touch points," says co-founder Kate Davidson Hudson. "The big missing piece of that puzzle, ironically, was having a tangible medium to connect with them on."
Enter a bi-annual glossy magazine. "The younger generation is conditioned to connect online, but there is still that customer who is well-versed in the luxury space but who wants to consume their media and shop in a hard-copy format," points out Hudson.
The results have told their own tale. For the older woman who wants a €1,000-plus handbag and who isn't into browsing for it online, Editorialist has seen a "huge uptick" in conversion of accessory pieces featured on the magazine's pages. "It completely blew our highest expectations," said Hudson.
Data is the perfect partner for travel brands in custom publishing
Travel is another space where magazines succeed for brands. Both Airbnb and the Four Seasons hotel group are winning with print. The Four Seasons, with its Four Seasons Magazine, knows that its readers spend more money with them as a result of its magazine strategy.
A large, luxury format, a strong editorial focus on travel and lifestyle and beautiful photography are the drivers here: Four Seasons Magazine helps its readers feel part of The Four Seasons world, helping to convert them to a bigger sale.
For Airbnb, its first foray into custom publishing came in November 2014 with Pineapple, a 128-page travel and lifestyle magazine intended for the coffee tables of its hosts' homes. A follow-up didn't come until 2017 when the tech disrupter announced it had teamed up with publisher Hearst to create a new, newsstand publication.
Airbnb's strategy shift from free distribution to paid-for is interesting. "We know how many people are searching to stay in Havana, Detroit or Tokyo, and we know how many people want to go based on search dates for future trips," points out Brian Chesky, chief executive of Airbnb Inc. "No one has billions of demand search data points for nearly every country in the world. That gives us a leg up."
Which neatly explains the $3.99 cover price. With all that data at its fingertips, Airbnb doesn't have to give its content away. As Chesky says, the company knows what people want and can predict trends ahead of all known curves. For Millennials or off-the-beaten-track-travellers looking for informed travel content that 'gets' them, those few dollars are starting to seem like a pretty small investment.
The data is the difference for Airbnb, confirms Samir Husni, director of the Magazine Innovation Centre at the University of Mississippi. "The content is going to be targeted to cities where they know Airbnb customers are visiting. You've got a very involved audience that wants to interact with the brand," he says.
Cars, kids and beyond for custom magazines
High-end motoring is also reaping the benefits of print. Harley-Davidson's magazine, Hog, has won awards – and hearts. Bikers, considered editorial and beautiful photography aren't things you'd generally associate with each other, but Hog has all three, and was named Best Print Magazine in 2016 at the Content Marketing Awards.
Many other brands within the luxury space and outside of it, are moving into magazines as a core part of their content marketing strategy. When it comes to custom publishing in the children's space, Moshi Monsters, Play-Doh, Peppa Pig, Num Noms, Yoohoo & Friends, Transformers, Shopkins and Hanazuki have all successfully transitioned off our TVs and into print.
"It is a very successful touch point and marketing tool for toy companies," says Andrea Marsden, deputy MD at DJ Murphy, publishers of Shopkins. "The power of print is undeniable. When a brand is 'hot', then the fans want to interact with everything to do with that brand," she adds.
It's clear that using print in the customer journey can't be underestimated. "Readers will continue to value the experience of holding a print magazine in their hands," confirms Michael Brunt, CMO of The Economist.
For luxury brands, that's great news. Awareness, consideration and the crucial trigger to purchase can all be baked into a magazine, along with a solid advertising base, if desired.
"Luxury advertisers are having to respond to consumers' changing expectations," reveals Vittorio Bonori, Zenith's global brand president. "Consumers are now looking for luxury experiences that are personal and relevant to them, and targeted brand communication is central to creating this extra brand value."
To experience luxury and brand value in print for yourself, get your free copy of Weir & Sons Style Magazine, with The Irish Times on 13th October, or pick up a free copy instore.
256 DELIVERS THE BENEFITS OF CUSTOM PUBLISHING
Our content-focused editorial mindset defines our success. That's thanks to a strong focus on strategy and our solid journalistic foundation, combining over 100 years of magazine experience. We'd be delighted to put that to work for your brand with a custom publishing solution, so get in touch to talk to us about what we can do for you. We're always happy to take on new clients.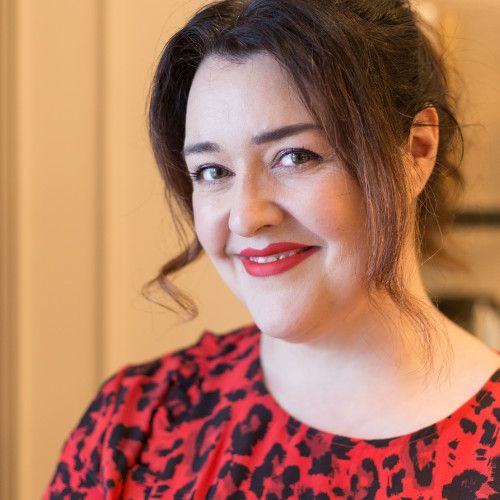 Previous Post
Live from Inbound 2017: Why Michelle Obama is a true content master

Next Post

Global content governance – making sense of the chaos
You may also like...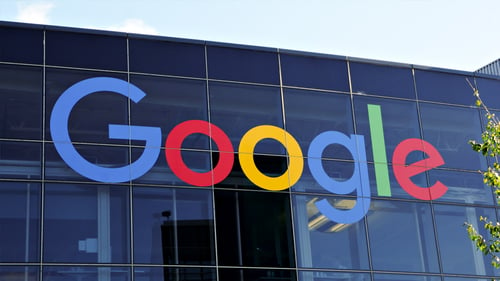 Nicole Thomsen | Sep 15, 2023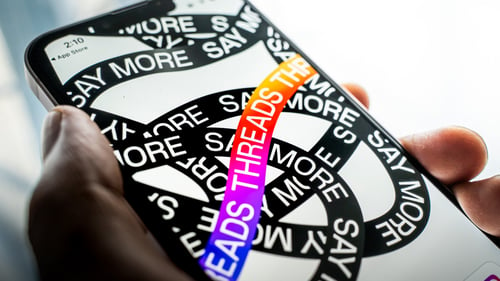 Nicole Thomsen | Aug 2, 2023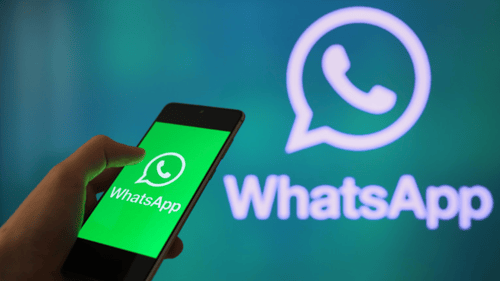 Mary Riordan | Jul 5, 2023