GE (General Electric) is an American company active in several industries including aviation, digital, healthcare and renewable energy.
Audience: Enterprise
Industry: Conglomerate
Type: Hub
Campaign Title: GE Reports
What It Is
GE Reports is the multinational conglomerate's web-based magazine with daily content and a twice-weekly newsletter.
Why We Like It
It can be a tough ask to get people to read their news through branded content, so GE adapted and created a news platform. They showcase stories from the healthcare, aviation, science, and energy sectors in a dynamic, and exciting way.
GE Reports tells stories rather than just regurgitating industry news. They look at how the stories came to be and what the potential impact of it may be. This is a really great idea as it allows them to explore areas that aren't necessarily what you'd expect with GE. These interesting topics and unique takes make the content highly shareable – a rarity for such a large multinational company.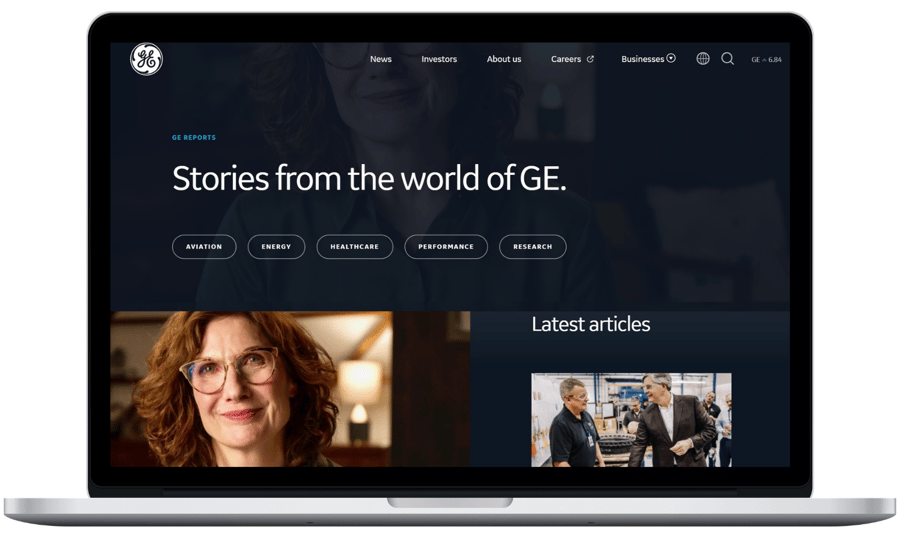 How We'd Add To It
Having a large online database of web articles is great, but people nowadays consume their content in multiple ways. GE Reports interviews notable people and industry leaders, and we'd love to see these live-streamed on YouTube with snippets posted to social media platforms.

Previous Post
Microsoft - Microsoft Story Labs

Next Post

Fyrestock by Shutterstock
You may also like...