Every marketing convention or conference you go to throws up its own set of observations. Cleveland, Ohio's Content Marketing World (CMW) is no different: personas are still key, the Huntington Convention Centre is enormo – I walked 11,028 steps the first day and that was just rushing between sessions – and why does founder Joe Pulizzi still trot out that tired orange suit, were just three of mine.
Then there are the clashes – the schedule is so huge and so full of good stuff that they are inevitable. You have lots of teeth-gnashing moments as you frantically decide which is the best one to opt for, at the very last second. And then there's Cleveland itself; home of the CMI, it's not exactly a central location for almost 4,000 content marketers to get to each September, but flock there we do.
To an Irish person there's one precise comparison: Knock. Joe Pulizzi and Cardinal Horan might not have much in common but they do have the 'if you build, it they will come' mantra down. Though, to be fair to Joe, he may have been more inspired by The Rock and Roll Hall of Fame, also located in Cleveland…
Theological considerations aside, attendees do treat CMA with religious fervour. It is deserved: well-organised, well-supplied (you're breakfasted, lunched and there are drinks available all day as well as plenty of seating and charging stations). It is a very good setup, and you will learn a lot (and have the legs walked off you). I took lots of notes, but these three main takeaways emerged.
1. Snackable is a snore
Good news for anyone – all of us – who've been crippled by the Snackable mantra. Not one, but two speakers insisted it's a bunk, which is great for those who communicate with words or pictures. You know, um, content marketers. The takeaway is make your content as long as it needs to be – obviously edit it and craft it well, but create copy that is compelling and worth consuming, not just something that is short for the sake of it.
Jane Weedon of game streaming service Twitch, said that it had has considerable success using longer-form content over short-form with its millennial audience – and everyone assumes they have the attention span of a gnat.
Likewise, marketer Drew Davis gave a compelling and broad-reaching keynote in which he dove into the topic of snackable. No, he says. Stop. Content must stop pandering to 'goldfish-style' memory spans - it only serves to strip everything interesting from the message.
Then, in order to debunk our thinking on that famed goldfish memory span, Drew showed us a video he'd taken of a goldfish shooting small aquarium stones out of its mouth. For 11 minutes.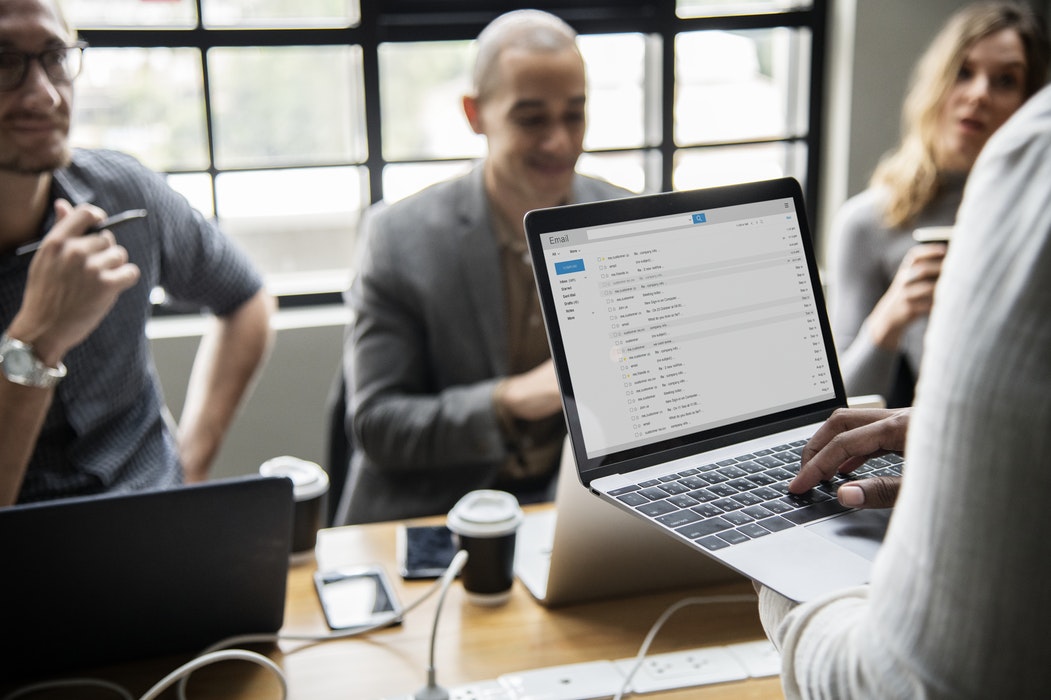 2. Suspense is essential
Do we want to add to the noise, or do we want to create content that our target audiences will actually genuinely identify with and enjoy? There is a secret to this, according to both Drew Davis and Contently's Joe Lazauskas. Essentially, you have to think like a scriptwriter.
Joe says that each piece of work you produce – be it words or video – should include these four principles:
Be relatable – the audience should think of themselves
Be novel – it should be new
Be fluent – the piece should flow
Be tense – some suspense to keep them hooked
Drew went one better: he said that we should aim to have a curiosity gap in the content we're producing. Your reader or viewer already knows something about the topic at hand – but they need to know more, so that's the 'curiosity gap' between what we know now - and what we want to know. This represents our opportunity as content marketers.
Joe Lazauskas went back to the film and TV analogy and explained that in this gap is the space we have to build tension. Think of Friends: the constant push-pull over Rachel and Ross that kept viewers hooked. It's the same idea.
Okay, I know – what if all your clients are B2B rubber band companies? You've got a job on your hands, right? There's still a way to do something similar in video case studies, for example: set up your problems and disasters (tension and relatability) and swoop in with the solution right at the end to keep them hooked. Just because it's B2B does not mean it has to be boring.
3. Psychology will lead the way
Increasingly, we will be using more sophisticated methods as content marketers to not only strategise, but to assess how our content then performs.
Joe Lazauskas hooked four willing volunteers up to a device to monitor their emotional response to a very heart-tugging video from HP and then showed the audience the results immediately afterwards. Each peaked and troughed as the video revealed its emotional payloads – making this a fascinating experiment and a piece of tech I can see lots of companies queuing up to get their hands on for pre-launch testing purposes.
Monster's Margaret Magnarelli gave a fascinating talk on ROE: return on empathy, or how to apply empathetic listening and communications to marketing. Her reasoning was sound: content marketing is all about solving your customer's problems, so she suggests we do it using empathetic listening and problem solving skills for even better results. She pointed out that in emails, those with emotive subject lines do 53% better, too.
Sure, we need to keep an eye on the data – but as Margaret so sagely said, "we have to combine facts with feelings or we'll sacrifice relationships." True, that.