If a tree falls in a forest and no one's around to hear it, does it make a sound? Or which came first, the chicken or the egg? And what philosophical debate is complete without asking who really let the dogs out (woof, woof, woof, woof)?
These are just some of the brainteasers that rattle our noggins and challenge our perception of reality. Back in the day, people like George Berkeley and Epicurus paved the path for subjective idealism. Flash forward to modern times and Mark Zuckerberg and Kanye West are challenging and changing the social conventions of modern culture and our questioning of purpose.
Because everything has a purpose, right?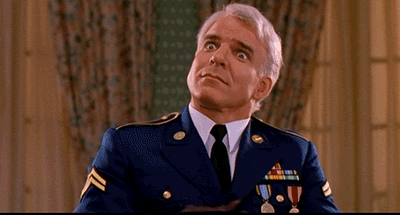 So what about your content? What came first? Purpose or copy? Do you have the answer? And what about what you're trying to achieve? It seems like a no-brainer, but you'd be surprised by how many businesses fail to give an answer.
Now, let me ask you this: if you write a blog but have no audience to see it, what's the point of it?
Sure, blogging will always help you build your web authority and keyword ranking on Google, but without the right audience, your content can go unnoticed fairly easily. Your content should be seen and shared by as many people as possible, so sometimes you just need that extra push to get it under the eyes of the right people.
And that's where your influencers come in.
You might shake with anger at the thought of the Kardashians and question their presence on TV, but whether you like it or not, they could flip a declining brand's relevance and cash flow chart faster than you can say "I don't want to live on this planet any more". Using influencers with a big following of your target audience will get your content out further and raise awareness of your brand. Fast.
Finding the right influencers is important, so we're taking a look at three free tools that will help you find the right audience and your content's purpose.
1. Followerwonk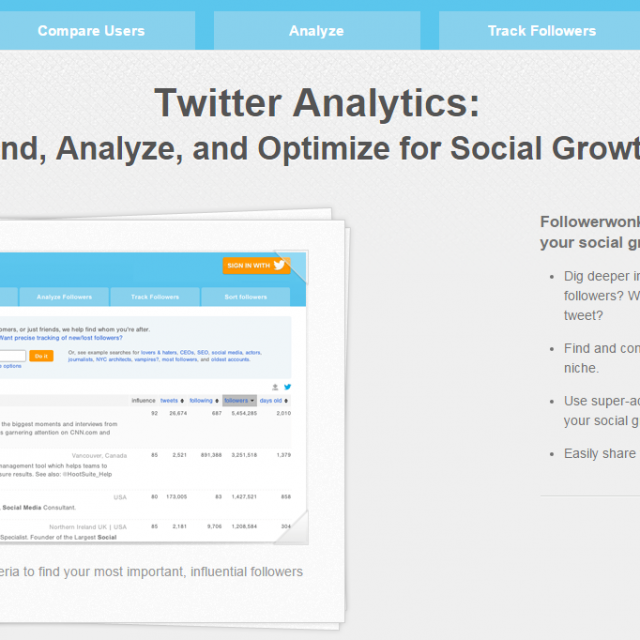 Followerwonk was brought to you by the great people at Moz. It's a Twitter-based tool that helps you explore your industry's influencers and grow your social presence.
This tool is really easy to use and allows you to find the influencers that are the most relevant to your business and location. All you have to do is type in a relevant keyword and you'll get a list of profiles along with their social score and number of followers. You can also analyse and track your influencers and followers - and all under one roof.
The free version limits you to one profile with a set amount of searches, but this should be enough to give you some insight into who has social authority in your industry. There are paid plans available starting at $29 per month, which includes unlimited searches, reporting and more social optimisation. Followerwonk is definitely worth the price tag if you want to focus on gaining ground on Twitter.
2. Email Hunter
If you're after a more personal approach, Email Hunter is a lifesaver for sourcing your influencers' emails. All you have to do is paste the URL in the search bar and it'll give you as many emails as possible linked to the URL, or at least the email pattern.
This is a godsend if you're looking to engage with your influencers more privately. The free version gives you 150 searches a month, but if you find yourself using it a lot, the paid plans start at $49 a month with a larger search limit and the option to export search results to a CSV file.
3. Notifier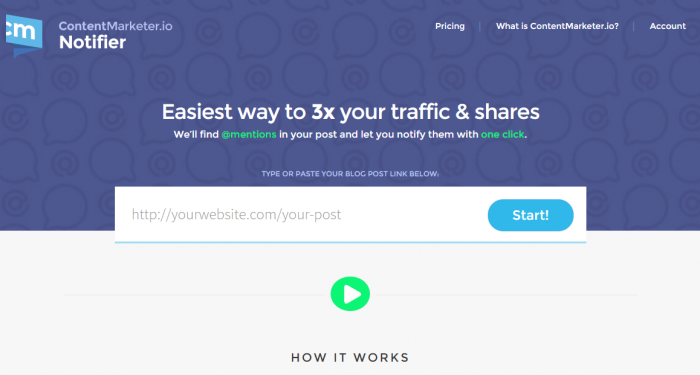 Notifier is a great free tool brought to you by ContentMarketer.io. It lets you scan URLs (think for example an industry expert post with 10 noted contributors) for people you want to reach out to and engage with. All you have to do is paste the URL into the search bar and it'll gather the Twitter handles of the experts/brands mentioned in the post. It'll even draw up a customisable template to tweet to them. Simple.
It's free to use but there is a pro plan for $9 a month with some additional features like scheduling and adding Twitter recipients. You can't argue with that!
Looking for brilliant content to become an influencer in your industry?
If you're looking to create content to build your audience and increase your web authority, why not get in touch with our award-winning team and we can have a chat about what you need?
In the meantime, follow us on Facebook, Twitter, and Pinterest to keep up with all things content and digital media