It goes without saying that images are a content marketer's most valuable weapon. It's content marketing 101. It also makes sense: content without images is a bit like TV without audio. It's grand, sure, but it'd work a hell of a lot better with sound. There's a reason silent films went out of fashion!
But we're mixing our metaphors here, so we'll hit you with cold, hard facts: content with images gets 94% more views than content without images. Yes, you read that right... Tweets with images receive 18% more clicks, 89% more likes and 150% more retweets and 87% of all the top 10% most shared posts on Facebook worldwide contain images. Pretty conclusive, that.
Using images to communicate with your audience helps you deliver your message faster, increases engagement and well, it's a lot prettier to look at. (Sometimes, it's not what's on the inside that counts!)
Imagery is a no-brainer. But if you've got a minute budget or, God forbid, no budget for imagery, what's a marketer to do?
This is where our old friend Mr Google really steps up to the plate.
There are so many free image tools to choose from. But where do you start? Lucky for you, we're here to give you the good stuff. Here are 3 free tools to help you get the most out of your images. The holy trinity, if you will.
1. Get guilt free images with StockSnap.io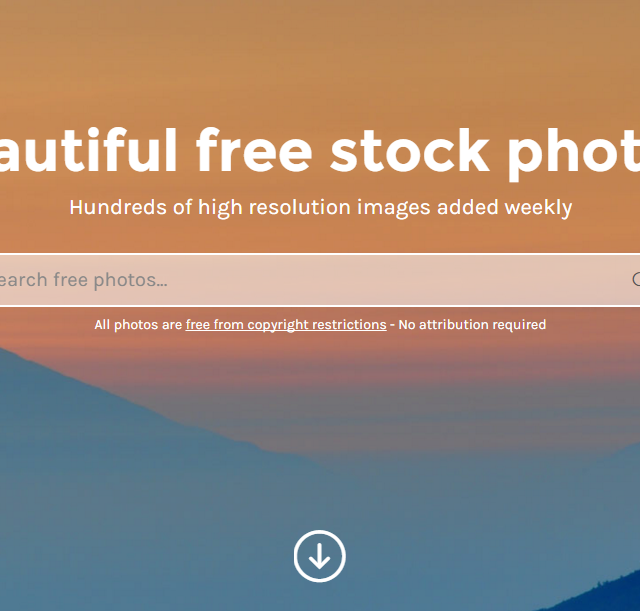 StockSnap.io is one of our personal favorites. It's a stock image site where you get thousands of high-resolution images for free. You can copy, modify, or distribute any of the photos on the site, even for commercial purposes, all without asking permission! Just search for what you're looking for on the homepage and pick your favorite. It's that easy.
Did we mention that it's free too?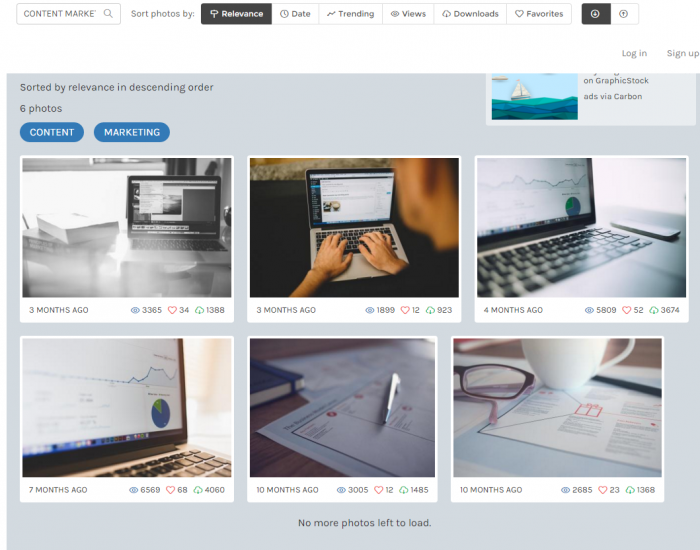 Using stock images will keep the internet police off your back and your content clean and guilt-free. You can't argue with that. Their images are also slickly edited and lack that certain artificial happy glow that Shutterstock is renowned for.
(Rumour has it that if you say 'Shutterstock' three times into a mirror, this guy appears behind you. It's like Beetlejuice but scarier.)
2. Set the scene with Placeit
Looking to showcase your content in the environment it deserves? Try Placeit. This is a great free tool to help place your content in the right setting and create context for your audience. There are thousands of mock-ups to choose from and you can place your content or product in branded mobile devices, including iPhones, iPads, Macbooks, Smartwatches... You name it.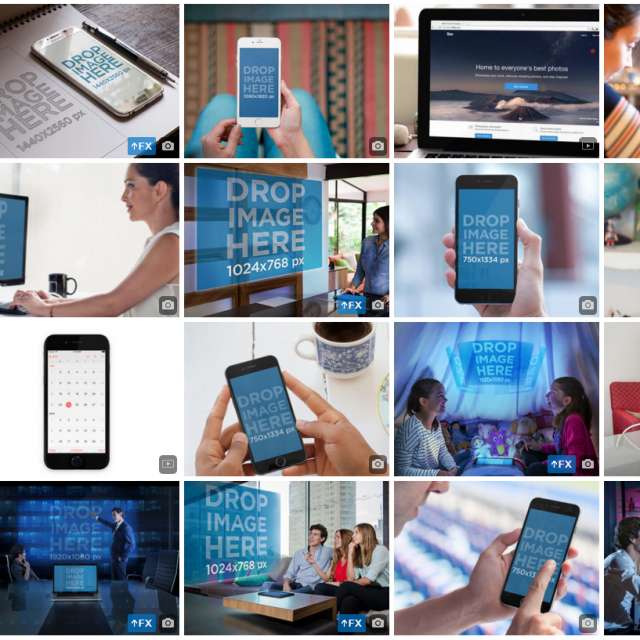 Drop your image into the photo or paste the URL you want to exhibit and that's it. This tool is a cinch to use and with clients like Google, Facebook, and Oracle, they're obviously doing something right.
For those of you who aren't gifted with the powers of Photoshop, this could be a lifesaver, especially if you have a product or app you want to show off before you get the go-ahead to build a prototype.
3. Make your content more visible with Share As Image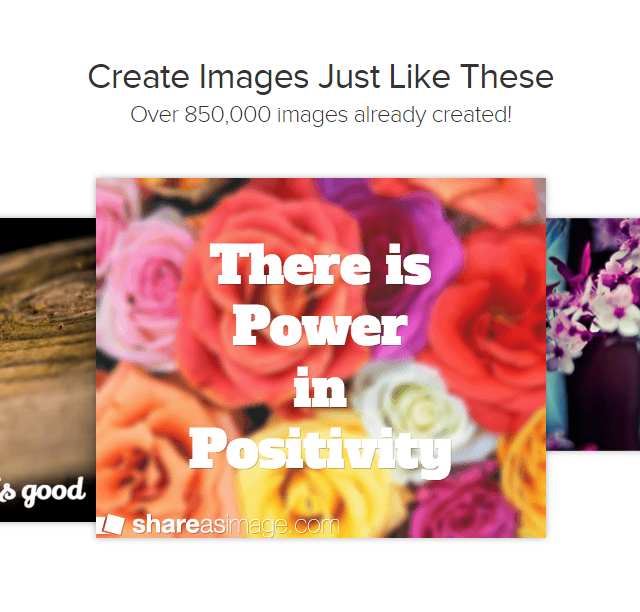 Share As Image is a nifty little tool to help you immediately create text-based images for your content or social media sharing. You can upload your image on their site and edit from there, but we recommend that you download the Google Chrome extension to get the most out of this one.
Simply right click on the image you want to use, click 'Share As Image' and an editing window will pop up where you can add text, logos, filters and change the size to optimise for Twitter, Pinterest and Instagram.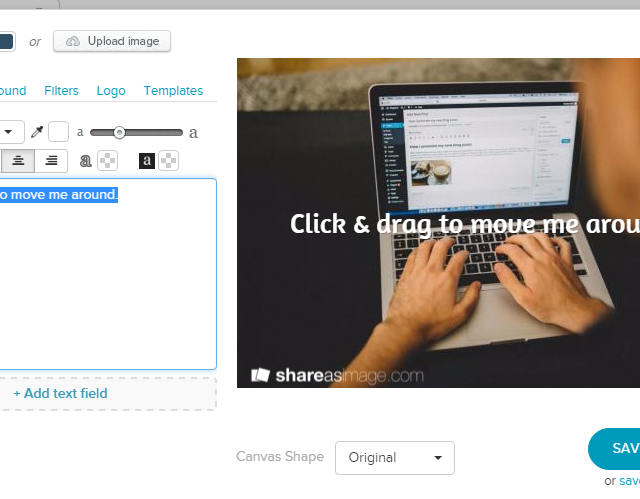 The interface is really simple and there are over 50 fonts to choose from. If you have the cash, there's a cheap pro package where you can get more fonts, HD image downloads, storage space and over 1000 filters and photo templates.
It'll also get rid of that pesky company logo in the corner. (Why I oughta...) It's definitely worth the spend - especially for social media. Remember, be nice and if you use any photos without permission, make sure to credit your source or else. There is no real addition to that 'or else' by the way, but it's nice to be nice and credit your sources.
Want to know more?
While these tools are a good start, there's a lot to be said for excellent custom imagery. If you want to get the right content to efficiently communicate with your audience and increase engagement, get in touch to talk to our award-winning team and we'll be happy to help.
In the meantime, follow us on Facebook, Twitter, and Pinterest for all things content and digital media.