The whole of Ireland came to a halt when Leo Varadkar delivered his speech on the 12th of March 2020. As we listened in offices, schools, businesses and homes across the country we all knew that life as we knew it was about to drastically change. Ireland has had some truly landmark moments, and this was one of them.
Working from home, social distancing and trying to shelter the most vulnerable people in our lives has become part of our everyday routine. But thanks to our frontline workers, we're beginning to emerge from this pandemic and life is slowly starting to return to normal again.
One of the industries that was hardest hit by lockdown and social distancing across the globe is tourism. According to the Irish Central Statistics Office, Dublin Airport had 28,300 arrivals in May from overseas and 36,300 departures. Comparing this to 1.8 million in each direction for the same time last year equals a drop of 98%. I'll write that again, 98%.
It's difficult to recover from such a catastrophic drop but the tourism industry and tourism boards across the world have been turning to content marketing to get people traveling again.
By using content marketing, new technologies and platforms we can make people feel safe to travel and inspire them to book a holiday. Here's 4 ways of how to use content marketing to get people excited to safely travel once again.
1. Using content marketing to reassure
COVID-19 has made the world unsure of everything. It took us a while to learn how the virus was transferred, what the symptoms are and what the best practices are to reduce infections and keep people safe. To counter this, we need to show the public that we know the best precautions to take and to show them that we are operating in a safe manner, allowing them to return to some form of normality.
User generated content (UGC) is a powerful tool when it comes to content marketing for the tourism industry in general, but the right UGC can help to amplify the safety message . A recent study in the US, UK and Australia and revealed that an average of 42% of consumers were influenced by consumer generated content when planning travel and another showed that 40% of Gen Y holiday decisions are based on Instagram appeal.
Tourism Canada ran a video campaign where they included photos from Instagram feeds and snippets of video to bring viewers on a journey across Canada. Now that travel restrictions have been eased, user generated content like this can be used to normalise traveling and visiting attractions once again.
Information is key when trying to reassure people. We worked alongside one of our clients, Fáilte Ireland, to build a suite of content assets to inform consumers of the safety precautions that businesses have taken to prevent the spread of COVID-19.
A detailed article about COIVD-19 advice as well as a set of articles about activities that can be enjoyed while social distancing have helped put visitor's minds at ease. Combining this with the reassuring Safety Charter, a symbol displayed by businesses that have committed to safety guidelines, has seen a surge in home holidays in Ireland this year with 50% of adults expecting to take home-holidays as hotels reopen.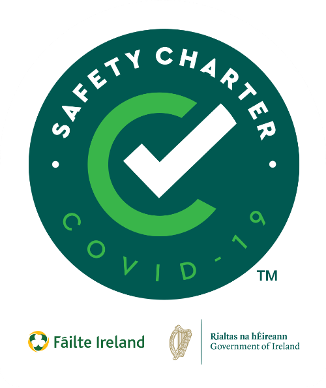 2. Show what traveling now looks like with content marketing
Once people are comfortable with the idea of traveling, they need to be shown what traveling now looks like with a lot of people already planning to take more holidays via car. According to Forbes, road trips will be back in a big way in the US, 62% of consumers travelled by car for summer vacation — up 72% from last summer.
One of the world's busiest airports, Heathrow Airport in London, has taken to social media to show the precautions they have put in place and what steps passengers can take to make travel safer for everybody. Their videos are clear and can be understood without speaking English – which is important for an airport.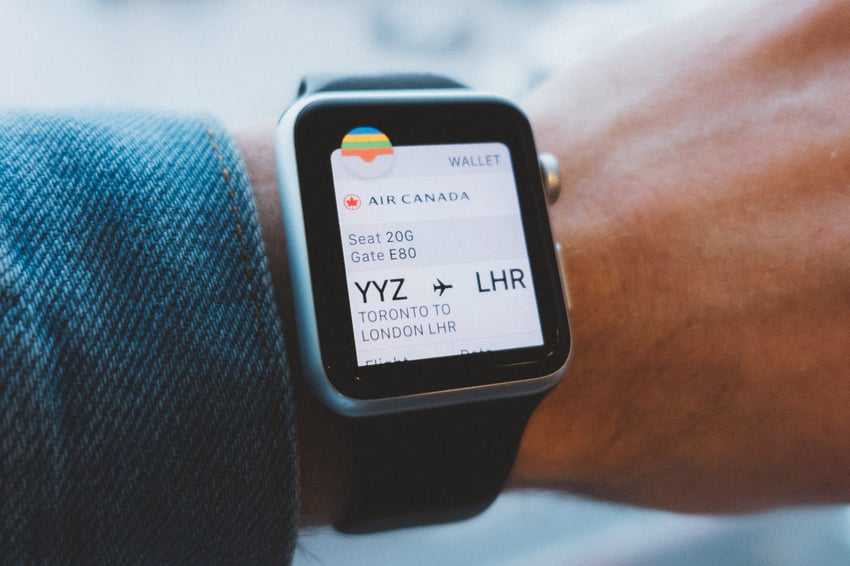 Another way that content can be used is by reimagining and optimising existing technologies. Live webcam footage became popular in the early days of the internet but is now being repurposed by tourists to see how busy and socially distant nearby attractions are.
A great example of this is Abbey Road Crossing Live Cam in London, made famous by The Beatles. They even have a daily highlights reel so you can share clips of yourself there with your friends, which is another plus for the attraction as 86% of people became interested in travelling to a destination after seeing images from friends and family, this number increases to 92% for Gen Z.
3. Use content marketing to stir people's emotions
With lockdowns, cocooning and travel restrictions people haven't been able to live their normal lives, which often includes overseas travel for holidays. Tourism boards have turned to emotional content to reignite people's love for their home country and to encourage them to reconnect with it.
Spain's Gran Canaria has utilised video to create a strong link between locals and their land. By combining incredible shots of landscapes, coasts and cliffs with a unique spin on the storytelling, they've created a strong emotional connection between the viewer and Gran Canaria. Another Spanish island, Mallorca, has turned to their most famous resident, tennis player Rafael Nadal, to stoke people's emotions and love for Mallorca. These videos were shared widely across social and YouTube.
4. Embrace innovative platforms and technologies.
Because we're all tempted by the sun we don't always know what's available in our own back yard – Cliffs of Moher anyone?
One of the most unique campaigns run in recent years was by German Rail. While not specific to COVID-19, their innovative use of multiple technologies goes to show how a creative approach to social media can encourage people to travel.
Their social media campaign used a custom made algorithm that took the users location, found a nearby attraction and then compared that to a similar famous attraction, while also comparing the cost of travelling to the nearby one on the train versus the cost of flying to the famous attraction.
The campaign saw a huge boost in their CTR and was lauded for using unique and interesting technologies.
The use of innovative technologies and platforms to inform people about travel has also been adopted by other large travel companies. James Liang, chairman on CTrip, took to Weibo and WeChat to directly with customers in China and answer their questions. Within one hour of the broadcast ending the company had sold 10 million CNY (€1.25 million) worth of product.
Virtual tours have also become much more popular since COVID-19. Before the pandemic the tourism industry and tourism boards regularly ran FAM tours, which helps journalists, buyers and other key stakeholders become more familiar with activities and experiences and in turn then recommend these to guests. Some initiatives, like Sandal's virtual FAMs were so successful they had to increase participants.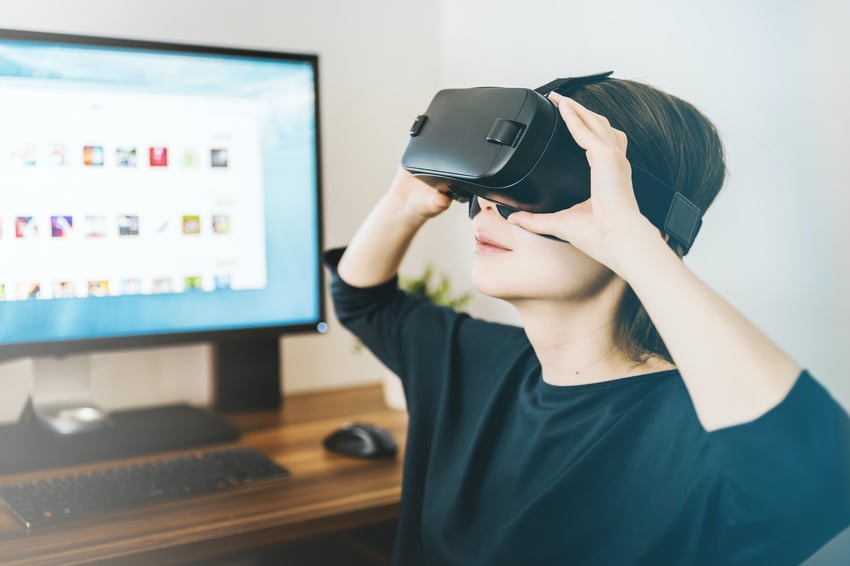 During lockdown, people were still able to visit some of the world's best galleries, like The National Gallery of Ireland and The Royal Academy of Arts in London as they hosted virtual tours of the galleries. This kept the brands alive encouraging people to visit in real life, once that's possible.
COVID-19 has forced everyone to change. Everything from work, daily routines, relationships and travel all look different to what they did last year. But by utilising content marketing we can get people excited about traveling again in a safe way.