A lot of marketers have yet to realise the real potential of lead generation through Facebook.
Most businesses seem to be stuck in the mindset that Facebook is primarily good for raising awareness and engaging with their audiences - and they're mostly right, but let me explain...
According to Zephoria, as of March 2017, there are over 1.94 billion monthly active Facebook users, with five new profiles created every second. People spend an average of 50 minutes per day on the social platform.
Facebook is where practically everybody lives in the virtual world, so it's a no-brainer to get your brand in the centre of where the conversations are happening. But if you don't have a strategy in place to use Facebook to go further than engagement, you're potentially missing a wide open opportunity.
Even a quick look at Facebook's case studies will clearly outline its capabilities as a lead generation tool.
Iconic American fashion brand Tommy Hilfiger used the collection ad format to help bring its "See Now, Buy Now" autumn 2016 launch to life on mobile, enabling European consumers to instantly buy pieces featured in the runway video.
As a result, it generated an ROI increase of over 200 percent with a 37 percent lower cost per visit to its ecommerce site and 2X higher engagement rate. That's pretty impressive, right?
Another example is an instrument website that I'm a massive fan of: Musikhaus Thomann. It increased online sales through Facebook by using dynamic ads targeted to specific audience segments. As a result, it achieved a 5 percent click-through rate on dynamic ads and less than 1 percentcost-revenue ratio (up to 6X better than comparable online marketing channels).
Essentially, Thomann retargeted users who looked at specific products on their website with those same products on Facebook. The results speak for themselves, don't you think?
So now that you know that Facebook can get some real results for your business, here are 6 quick tips you can use for your conversion objectives on Facebook.
*disclaimer* Before you get too excited, bear in mind that while these are some great strategies to test out, they won't necessarily work for every business. Every audience is different. Test the waters and see what works for you. :)
1. Create a converter lookalike audience
If you're familiar with Facebook's Ad Manager platform, you're probably aware of the option to create Facebook Lookalike Audiences. Basically, Facebook will find similar people who match the demographics, behaviours and interests of the custom audience you choose. It's a really easy and effective way to connect with more people who are likely to respond to your adverts.
For example, if you created an audience of people who have visited a specific URL on your website, creating a Lookalike Audience will find people who are similar to those very same people. Simples.
One thing that I find a lot of marketers are missing the boat on is creating a custom audience of people who've visited your thank you page on your website. From there, you can create a lookalike audience of all the pretty people who have converted on your website before.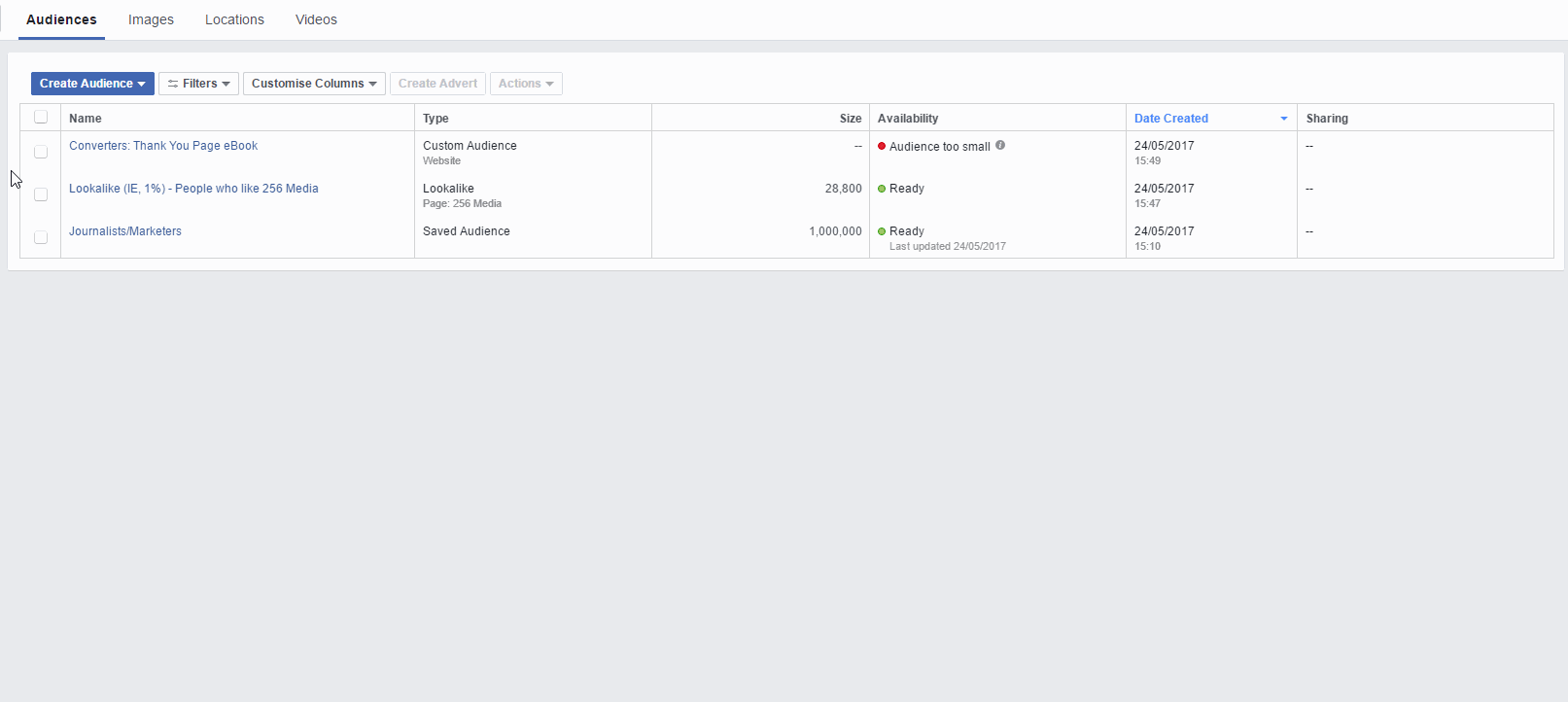 So now you have a whole bunch of people with similar interests and behaviours to your previous customers. Not too shabby.
2. Exclude previous converters
Picture this: you're scrolling down your Facebook timeline when an advert asking you to sign up to an email newsletter for a website you like catches your eye. You're feeling generous, so you click the ad and give your email away.
The next day, you're casually scrolling on your Facebook and you see the exact same advert again. Why are you seeing that ad again if you've already signed up?
If you don't exclude people who have converted, you're wasting your precious budget on people who have literally did what you wanted them to do, so bear that in mind going forward.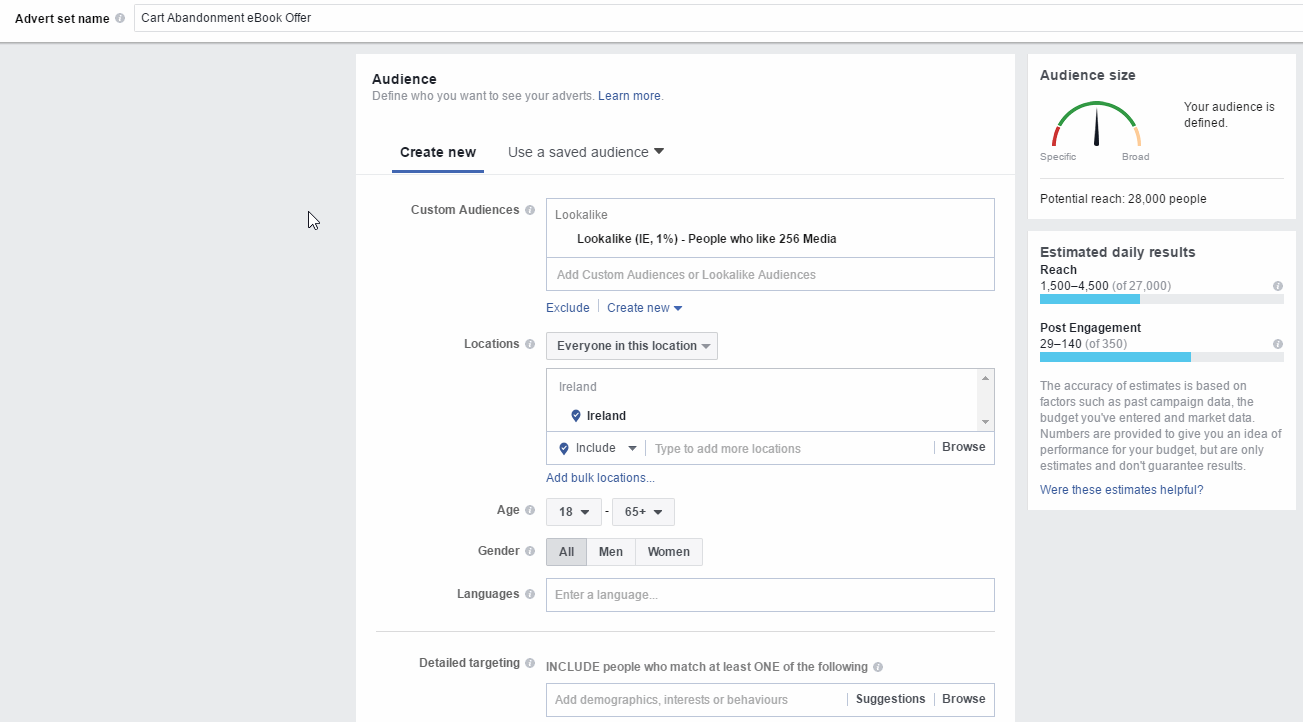 Obviously this only applies when it's applicable. For example, if you're an ecommerce site, the time frame from when a person could convert next is a lot shorter. So if you have any data on the LTV (Life-Time Value) of your customer, by all means take that into account and use it to your advantage.
3. Actually set a bid for a lead
This is probably the biggest pitfall a lot of social media marketers tend to fall into at first. And by God I won't let you follow suit.
If you're running a conversion objective on Facebook, by default, Facebook will try and get you a conversion at the lowest cost. Sounds great, right?
Well, yes. But the problem is, it's only showing people Facebook believes are 'more likely' to convert and your advert's reach will be minuscule. You need to give Facebook an exact or ball park number of how much you want to pay for a lead. This means you'll reach more people within your budget and set a cap on the amount it costs to acquire a conversion.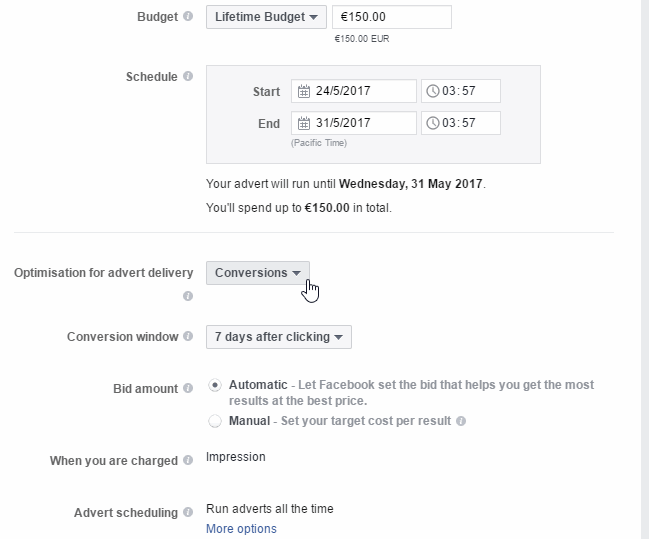 You shouldn't be spending more than what a lead is realistically worth to you, so this is very important to get right to execute a knockout conversion strategy.
4. Use blogs and retarget
One of the most effective strategies is using blogs to build audience data and subsequently retargeting that audience with a conversion advert.
Think about it. Your content should always be about tackling the problems your persona is typically facing, so if they click through to that blog with a headline that hits that problem right on the nose, there's a big chance that they're looking for a solution.
It makes sense to capitalise on this opportunity and retarget them with a conversion point that caters to the next stage on your buyer's journey.
Make sure the copy of your blog post strikes a chord with the user -- and the same goes with the conversion post.
5. Seriously,Use lead ad forms
It's User Experience 101 that in order to get the most out of your conversion strategy, you need to give the user the easiest journey possible to the finish line. And this is why I can't recommend Facebook's Lead Ad Form product enough - especially for lead generation.
It's basically a form that instantly pops up when the user clicks on your ad. It also pre-populates the default form-fields with the user's general details (like Name, Address, Email, Phone Number or anything else that Facebook already has) as well as allowing you to create custom fields. You can even integrate it with your CRM, so all of those precious contact properties are stored away where you need them most.
I've had some tremendous success with Facebook's Lead Ad Forms. It has lowered my client's CPA (Cost Per Acquisition) significantly and really changed my tact on Facebook.
To roll out an advert with a lead ad form, simply choose 'Lead Generation' as your campaign objective in Ad Manager. Also, to echo step three, you will need to set a bid. You can thank me later.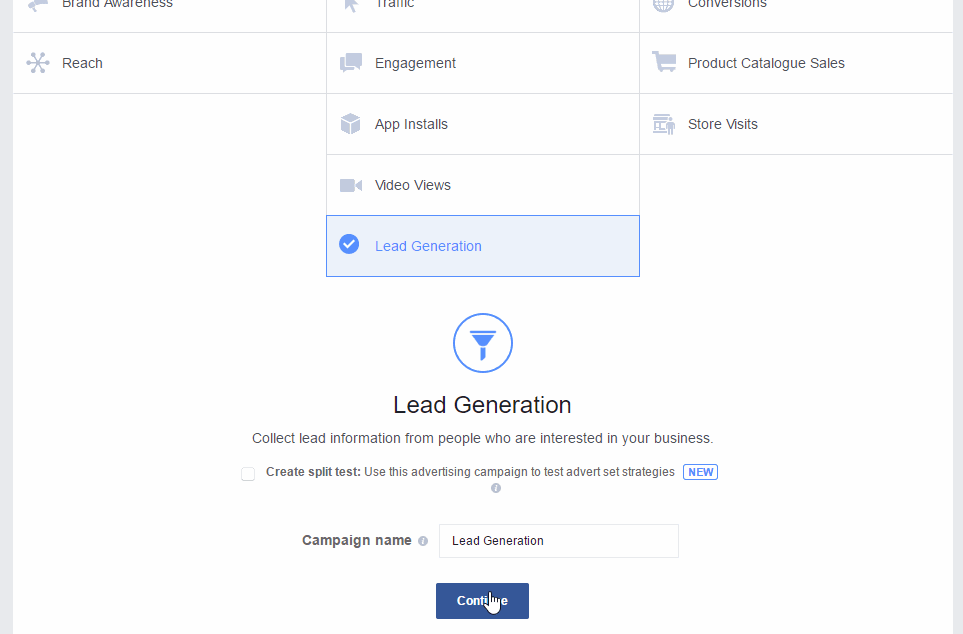 Want to execute a knockout conversion strategy on Facebook?
We specialise in creating relevant content, for each persona. We can also leverage the power of social selling to make this content work on a big scale. Why not have a chat with us today? We'd love to hear from you.