Give a man a fish and you'll feed him for a day; teach a man to fish and you'll feed him for a lifetime. Classic, eh?
Let's go through the basics of fishing: you'll need a fishing rod, net, stereotypical fisher's bucket hat and a lot of patience, but what's the most important part?
The bait, obviously!
The more appealing your bait is, the easier it is to lure a fish in. These days, there's so much bait in the water it's easy for yours to get lost, so you want your bait to be exactly what that fish wants. In this metaphor, content is the bait, and your audience is the fish.
Think about the first thing your audience sees when they're scrolling on their timeline, searching for something on Google or even scouring your business' website. Sure, a good image will definitely grab the user's attention first, but what's the bait that'll really lure them in?
The headline.
A snappy headline persuades your audience to click through to the good stuff. It gives your content context and is a big make-or-break factor your audience considers before engaging.
A good headline can really go a long way for your content, but how do you know if your headline is performing efficiently? You could have written a brilliant blog, but if you don't have the right headline, all that hard work will go unnoticed. Shame.
Need help writing a killer headline for your content to really make it shine through timelines and SERPs?
CoSchedule can help with that.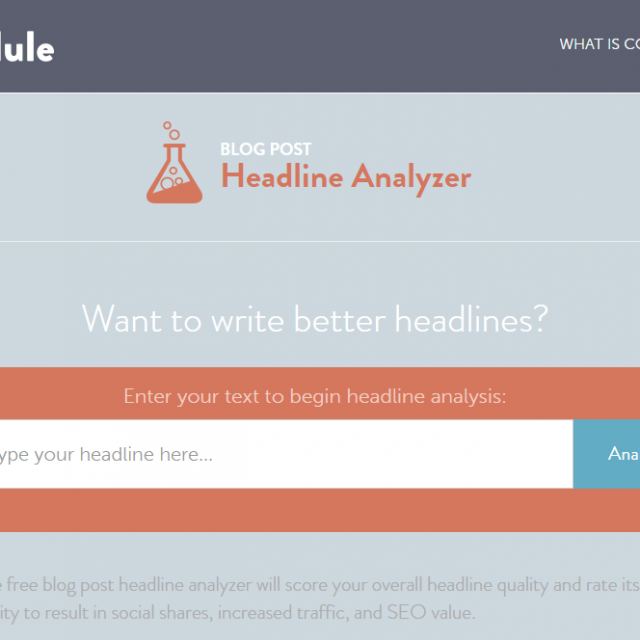 CoSchedule is a tool that helps you manage your content and online presence through content calendars, workflow management, social media publishing and optimisation. They also have a sweet headline analyser that helps you get the most out of your headlines to get the traffic that your content deserves.
All you have to do is paste your headline into the text bar and you'll get a full analysis of the overall structure, grammar, readability, sentiment and keywords. Now that's thorough!
The tool's analysis breakdown is pretty impressive for the most part. It'll even tell you what words in the headline people will read first when they're skimming your content and what it'll look like on Google and even as a subject line in emails.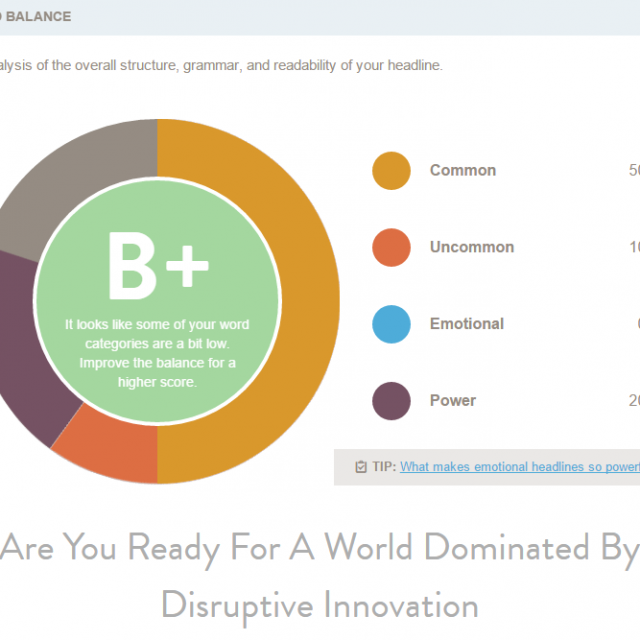 This tool is completely free and great if you really want to get to grips with your headlines to help your content go that one step further. CoSchedule also have some paid plans available for their additional tools starting at $15 per month.
Looking to create content that'll shine through the rest?
Are you looking to create content that'll do the hard work for you and get the engagement your business deserves? Why not get in touch with our award-winning team. We'll be happy to chat about what we can do for you.
In the meantime, follow us on Facebook, Twitter, and Pinterest to keep up with all things content and digital media.