Like. Share. Comment. Pin. Heart. Tweet. Favourite.
Buy.
In the past year, the language of social media has gained a new but powerful word in its little dictionary with the 'Buy' option. In June, Pinterest and Instagram surrendered to the social commerce pressure and followed in the footsteps of Twitter and Facebook, who have both been busy testing the 'Buy Now' button since 2014.
From F-Commerce to E-commerce
Yes, social channels are changing their tune, and instead of the theme-tune to Friends, expect a metaphorical departure to something more like 'Money, Money, Money' by ABBA. We're not surprised; social commerce was only a matter of time, because let's face it, liking baby photos and pictures of your homemade cheesecake just weren't bringing in the profits for these social giants.
And this isn't the first time social platforms have flirted with e-commerce either – does anyone remember Facebook's F-commerce solution in 2011?
*Cue the tumbleweed.*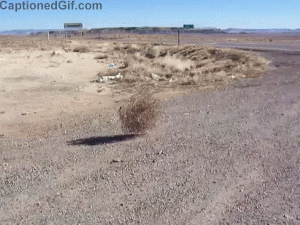 F-commerce was Facebook's e-commerce content and was solely designed for Zuckerberg's empire. Many users complained at the time that F-commerce was a bit like a watered down version of the then-version of Facebook's website rather than an actual new platform, and it wasn't far from the truth.
To put it gently, F-commerce didn't exactly take off - though Facebook has a point in one of their more solid arguments that 'Brands who failed on F-commerce did so on their own merits'.
The brands who wisely adapted their marketing efforts to the nature of the Facebook platform, and who were clever with their targeting and promotions, fared quite well. Those who were not familiar with the Facebook terrain and who did not put much effort into their social strategies, shockingly enough, did not.
Now social commerce is back on Facebook and it means business – but just how important will the 'Buy Now' button be for your brand? Read on for all you need to know about the 'Buy Now' button for your social marketing strategy.
Why should I be excited about the 'Buy Now' button and its social counterparts?
1. Organic reach is dismal
Many brands will be aware of the newly incurred cost of reaching their audience on Facebook. For most brands, organic is dead. If you want to achieve an acceptable amount of reach on Facebook, you'll need some sort of budget behind your content - and a bit of savvy too.
While reach is well and good, a 'Buy Now' call-to-action adds a real conversion aspect to the social giant. Now, instead of spending all of your social marketing budget on Likes and Shares (which is difficult to track for ROI), you will be able to invest budget into ads which have the potential to instantly convert.
2. People will press it
Buttons are made to be pressed. If you funnel your users along the right path and have a winning strategy on all social frontiers, it is very likely that your audience will buy on social channels such as Facebook, Pinterest, and Instagram.
Pinterest in particular acts as a wish board: social shopping without the shopping - but add the 'Buy Now' button to the mix and its potential for purchase just exploded.
3. You're bringing the product to your customer
If the customer won't come to the product, why not just bring the product to the customer? A brand selling on social is kind of like that guy at a concert who brings the drinks and snacks to the customers. Everyone likes that guy. So once it's done right (more on this later), social commerce has the potential to save time and trouble for brands and customers alike.
This 'instant buy' mechanic also means less steps in the buyer journey – so less chance of your leads getting 'the fear' and changing their mind about the purchase.
4. Hard proof of monetary return from adverts
The beauty of this 'Buy Now' button is that brands will see real profit from their marketing budget. That means there's no need to spend tons of money chasing your audience around the web like a badly disguised stalker, only to be left uncertain as to whether all that money you spent actually translated into clicks, or if half of those leads were going to land on your product page anyway (headache material!).
Great news! But how do I use social commerce to increase leads and sales?
Good question! Here are three nuggets of advice to get you thinking strategically about that 'Buy Now' button.
1. Use the power of social targeting combined with social selling
Over the past year, Twitter and Facebook have been using their social data to perfect their targeting tools. And boy have these tools been improved. Now you can target people who have 'liked' pages related to any brand, TV show, celebrity, news pages, county, life event, relationship and family status.
Example: My colleague loves Harry Potter. Bloomsbury have been targeting her with ads around the new illustrated version of their book.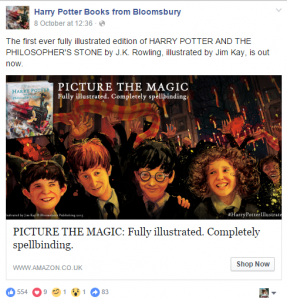 If she hits the 'Shop Now' button, she will be taken to Amazon to complete her purchase (should she choose to). The point being is that Facebook's targeting is excellent. You will have access to a wealth of information in the way people use the platform in the psychographics created by the things we like, read, and share.
With this information, you can create colourful personas that fit your brand perfectly – and now you can use these genius metrics to reach potential customers at the end of the buyer cycle too. After you have targeted them with engaging and relevant information about your product too of course!
It's all a happy cycle.
2. Combine your existing social strategy with your social commerce strategy
The birth of 'Buy Now' is not the death of your good ole inbound social strategy. You can marry these two to create a super-social strategy that will attract, engage, inform, funnel, and, for the first time, convert your leads into real customers. All on a relaxed platform which helps you form and maintain ongoing relationships with your audience.
The following quote from the CEO of Unbenchable.com sums it up perfectly:
Brands who marketed well, had a reason to sell on Facebook (e.g. product launches, time-sensitive sales, etc.), or integrated good social design into the shopping experience, did reap the benefits of a larger top-of-the-funnel and found success.


Louis Abramowski, Founder & CEO @ Unbenchable.com
3. Don't abuse the 'Buy Now' button. It will bite.
Use the 'Buy Now' button with caution! I'm all for social commerce if it is not abused, but we should never forget the danger of hard selling, which could ruin the delicate relationship you have with your audience on social media.
Before the prospect of social sales, many brands were finding it difficult to get comfortable with their position on social media. Some were simply getting it wrong, using the channel to give their usual sales pitch to their audience - who more than likely did not appreciate this kind of brand-centric content on their social newsfeed.
The 'Buy Now' button therefore should be looked at as an enhancement to a robust, pre-existing social strategy, and should not be used as an excuse to bombard an audience with the mentality of 'if you throw enough mud at a wall, some of it is bound to stick'.
Coming soon to a Facebook feed near you
Facebook commerce is set to be a seriously powerful platform - but Instagram, Pinterest, and Twitter all represent a unique experience and opportunity too. Combine social selling and inbound social and you'll land on a goldmine. Sadly, we don't yet know when Irish brands will be able to capitalise on the 'Buy Now' button, but we do hope it'll be soon!
Want to set the benchmark in your industry with a savvy social strategy that'll combine excellent content, real engagement, inbound, and social selling? Get in touch and we can talk all things social. In the meantime, give us a follow on Facebook and Twitter for all things content, social, and digital marketing!