The year was 2011. Justin Timberlake decided to take a break away from bringing 'sexy back' and endorsing fast food goliaths to star in the science fiction thriller train wreck that was In Time.
Set in the future, time has become a universal currency. Everybody has a digital clock in their arm which is essentially a wallet they use to pay for daily expenses and if it reaches zero, that person "times out" or dies. Seriously, even our very own Cillian Murphy couldn't save that movie. Stick to your real day job, Justin (except for MySpace. You can let that one go down the tubes for sure).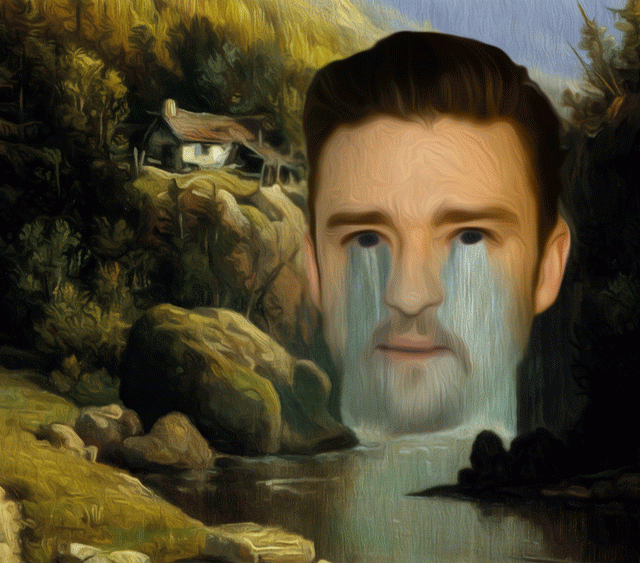 I could go on, but as the title suggests, this blog is not to highlight the bumps in JT's career. Sure, In Time was a mess, but the 'time is of the essence' theme is something we can all definitely relate to as marketers - especially when it comes to outreach.
We all need to reach out and touch base with potential clients and prospects at some point. Finding people is one thing, but then there's the excruciating task of finding time to dig for precious contact info. Scrolling page after page after page can take a long time... Time that can be used to create brilliant content, connect with your audience or put Mentos in Coke and watch the suds ignite. Whatever floats your boat.
Over the last few years, there has been significant developments in doing these chores at ease. We've touched on this before, but the guys at Charlie have recently made outreach a hell of a lot easier.
Who is this Charlie that you speak of?
Charlie is a website and iOS app currently in beta. Their first product was a great tool that sends you a one-pager of everybody you're scheduled to meet with in your Gmail calendar to eliminate those awkward moments and prepare you for the thunderdome ahead.
They recently released an incredibly handy Chrome extension that reveals a LinkedIn user's email address at the click of a button. All you have to do is create an account with Charlie, install the extension in your Google Chrome browser and you're good to go.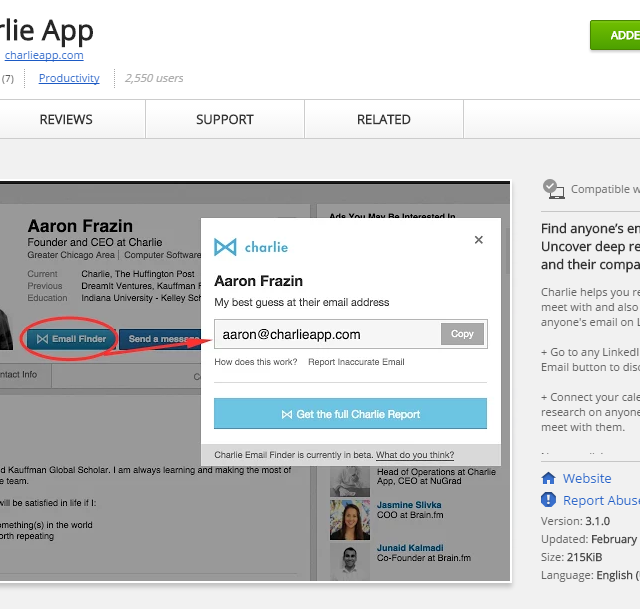 Visit the profile of the LinkedIn account you're trying to reach out to and you'll see an 'email finder' icon beside their profile. Just click the icon and you'll get the email. You can even compose an email or request Charlie to research and send you information about that person. Easy peasy lemon squeezy.
Now, before you think this is breaking a lot of privacy rules and bypassing security protocols, the tool's advanced algorithm simply takes a guess at what the person's address is. This might sound like a bit of a disappointment, but it's actually pretty accurate for the most part.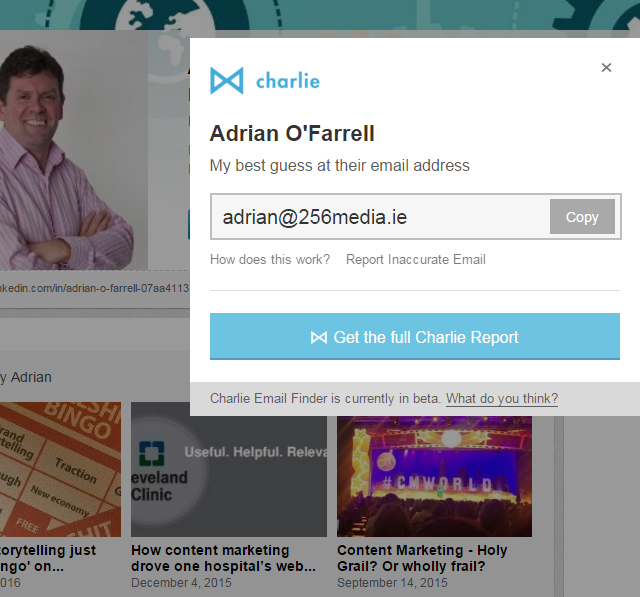 This tool is completely free to use while the product is still in beta. This could be a real game changer as it develops down the line and really help strengthen your outreach game.
Looking to create content to do the outreach for you?
Looking to create brilliant content so the clients come to you without reaching out first? Why not get in touch with our award-winning team and we can have a chat about what you need?
In the meantime, follow us on Facebook, Twitter, and Pinterest to keep up with all things content and digital media