"Remember when creatives didn't 'do' data?"
Or so read the text on a sign on a building across the street from the Cannes convention centre this year.
It's almost an epitaph – an ode to harsher sentiments and 'abandon all hope ye who enter'.
Cannes Lions is an annual showcase of the best of the best in marketing – with the emerging migration of creativity by way of data.
Contact any agency and it will tell you it is 'data-driven'. It's an obvious answer in a digital age where brands are slashing their marketing budgets and those-who-know are questioning the sanctity of digital reporting.
On the back of Cambridge Analytica, GDPR, and a growing mistrust, it's a tough time to be a digital marketer – but that doesn't mean we have to pivot away from the chaos.
Data: A creative call to action?
While you can choose to read it sarcastically, the sign – from customer engagement platform, Blaze – was ultimately intended as a missive to marketing with copy across the bottom clarifying that while creatives and data didn't mix, they're now synergistic.
They didn't use the term 'synergistic', but it's suitably marketing-y, so we did.
Where data was once used to report, it's now become the bedrock of many campaigns. Data-driven. Data-informed.
Big data. Small data. Everything in between.
"Data is bigger than it ever was at Cannes," John Montgomery, GroupM's EVP of brand safety, told Marketing Dive.
The change is absolute: to be reliable, marketers need data. It's this same data that's changing the infrastructure of how marketing works.
But the switch over isn't quite so easy.
Marketing is an industry built on creatives. The numbers have been secondary. It's time for the numbers to take centre stage, but that doesn't mean we should abandon creativity. Indeed, Cannes Lions was a showcase for how data is a means to an end in and of itself.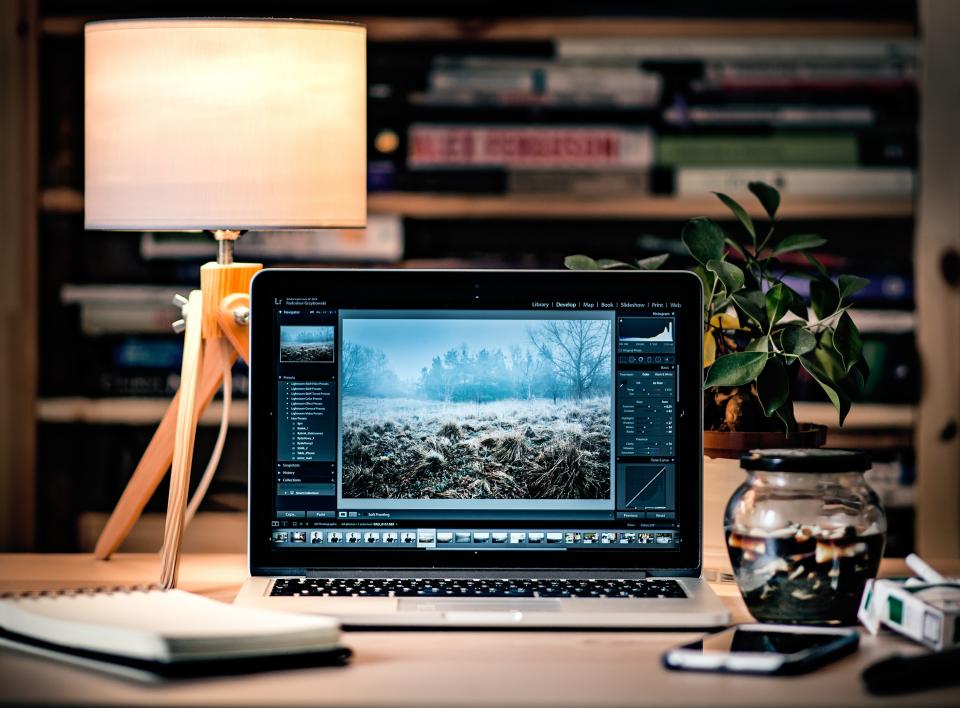 Cannes Lions: The winners – a retrospective
From smart marketing to ideas that may well change the world, Cannes Lions had a little bit of everything.
Every category but Pharma won a Grand Prix, while Film and Outdoor each awarded two winners. Social consciousness played a big part with environmentally-aware campaigns taking home several nods (not least of all LADbible's Trash Isles, which further legitimised the standing of the 'geezer' media empire).
Despite the data-led call to arms, many of the winners had very little to do with data. Even the 'Creative Data' Grand Prix (which went to Irish agency, Rothco, in conjunction with its project partners, The Times and Screen Scene) wasn't so much about the utilisation of data to inform, but the use of technology to create.
The idea was smart: give John F Kennedy back his voice. On the 22nd of November 1963, JFK was assassinated on his way to deliver his speech at the Dallas Trade Mart.
Rothco, alongside tech company CereProc, analysed 831 of JFK's speeches and interviews to create a database from which to piece together the speech he would have given.
Essentially, it was a complicated tapestry of audio and memory stitched together to create something that never actually happened.
"Data usually sharpens a story but for JFK, it made it possible to actually tell the story," says the voice-over in the explanatory campaign video.
Uptake was immense, with pick-up across the globe and millions of hits and impressions.
It's a smart use of data – but it also redefines how marketers think of and relate to that use. It's not even so much about data as it is about creative marketing.
Likewise, another of Cannes Lions' 2018's big winners was LADbible's Trash Isles, a clever venture into environmental stewardship from a brand which is probably best known for its laddish nature.
Described as an "evolution of PR", Trash Isles scooped awards in the Grand Prix in the Design Lions as well as the PR Lions.
Created by agency AMV BBDO in June 2017, LADbible (in partnership with The Plastic Oceans Foundation) submitted an application to the UN on World Oceans Day to recognise the Trash Isles, an area of rubbish in the ocean the size of France, as an official country.
Dame Judi Dench is the island's queen, while Sir David Attenborough and Al Gore are honorary citizens.
200,000 people signed a Change.org petition to recognise the country, while the campaign video has 50 million views.
Peter Heneghan, Head of Communications at LADbible said, "The campaign was led by the marketing team, supported by consistent relatable editorial content, talent relations, social and traditional PR and data science. This has given us the edge to build out a long-term campaign that has reached half a billion people so far.
"Trash Isles winning the Cannes Lions PR Grand Prix should act as light bulb moment for the PR industry about the positive influence of social publishers like LADbible. With the industry still obsessing about traditional media coverage, right under their nose LADbible has built up a massive social media following of over half of all millennials in the UK alone – both male and female.
"We are interacting with this audience directly in their news feed in relatable ways and they love us for it."
Not one to rest on his laurels, Heneghan added, "We are already taking this positively social approach and partnering with brands like Smirnoff on ambitious ground-breaking partnerships in support of the LGBT community and to encourage a more positive and inclusive nightlife culture for all."
While data has been widely touted as the second coming, the creative idea is clearly still reigning supreme – but that's not to minimise its impact.
The GDPR apocalypse
When marketers think about data, they'll likely go straight to GDPR. It's a hot-button topic that's inspired hundreds of memes in its cross-over from the marketing world.
It's obliterated mailing lists and claimed its first GDPR victims.
It's also made the public far more aware of the data they willingly give to companies. It, and Cambridge Analytica, were the perfect storm for a general public whose previous interest in cookies only included chocolate chips.
But it's not all bad: fine-tuning your lists gives marketers the opportunity to closely tailor content and offers as legitimate sign-ups will be more receptive; leads have actually fully opted-in and not accidentally wandered in by way of wanting something else; businesses have strict guidelines to operate under and now offer increased transparency.
Sure, your list might be smaller, but do you really want to waste your time marketing to people who were never going to buy from you anyway?
Ultimately, data is more than an opportunity: it's a must. Data is integral to targeted advertising, to semantic search, and conclusive testing. Data brings you results.
But data is nothing without the creative.
We may well be in the calm before (or after, perhaps) the storm – but there is a case for chaos too. Let your creative fly – but make data the anchor. It's that same paradox that'll be winning awards and engagement for years to come.