The list of social media channels seems to be growing every year.
We've got Facebook, Twitter, Instagram, Snapchat, Whatsapp, LinkedIn... The list goes on and on and on! One seems to be getting introduced every year and becoming a part of our daily lives. Snapchat struggled to find its place for a while, but with all the neat face filters and 10 second emoji-annotated videos, it somehow cemented itself comfortably into modern culture.
Facebook has even increased its arsenal of apps with Messenger and Page Manager - and that doesn't include the myriad new functionality mentioned at the F8 conference.
All in all, that's a lot of apps that demand your attention - especially for us mortal marketeers. How many times have you found yourself getting home from work, lying on your bed and just scrolling on your phone for hours on end, deep-creeping or falling down a wormhole of GIFs and cat videos? I know the feeling, man.
There are tonnes of social media management tools out there to help you manage your social presence, but what ones do you really need? Most of them don't really give you a user experience as good as the social apps themselves and it often costs money to unlock basic features.
Twitter and Instagram can be tricky ones to manage. They're not exactly a lead generation platform like Facebook, but they're both great channels to engage with your audience. They're also similar in architecture since both run chronologically on your timeline and use a follow, like, repost and hashtag mechanic to engage.
To get the most of these channels, you need to make sure that you're following the right people (buyer personas, buyer personas, buyer personas...), conversing about your brand and industry and actually gaining followers so your content reaches out further.
Crowdfire can help with that.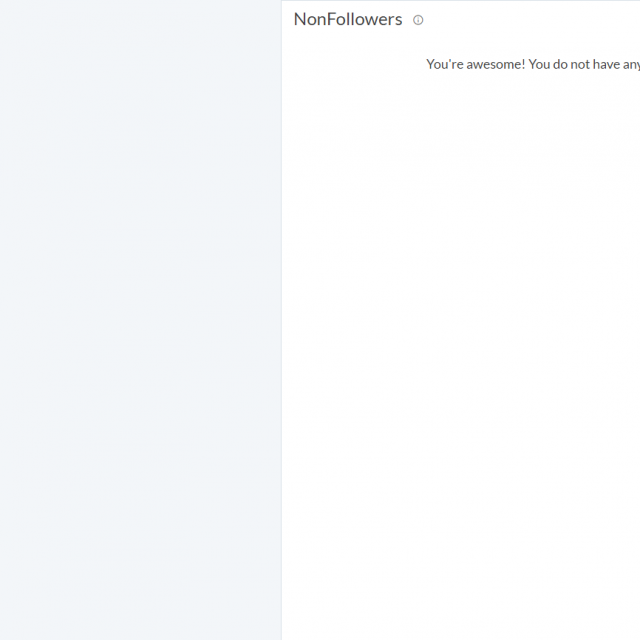 Crowdfire (formerly known as JustUnfollow) helps you manage your followers and follow conversations about your brand with ease. They also have an iOS and Android app available if you're on the go.
You can see who doesn't follow you, who recently unfollowed you (awkward) and who's following you but is inactive. Now that's deep. Unfollowing people is literally just one click away and you can blacklist/whitelist people if you're sick of a certain user. Last but not least, you can publish straight to your accounts from the app.
You can monitor keywords and even copy other user's followers if you have an influencer or a brand similar to yours that you want to follow in the hopes that they'll follow you back. Yay.
Crowdfire starts you off with a free account, but there are paid plans available starting at $9.99 per month, which includes more linked accounts, team members, blacklist/whitelist limits and removing the dreaded '-via @Crowdfire' tag from Twitter DMs.
Need help that with your social media?
Need help creating brilliant content that stands out from the rest on social media? Get in touch to talk to our award-winning team and we'll be happy to help.
In the meantime, follow us on Facebook, Twitter, and Pinterest for all things content and digital media.