One of the biggest ways a business tends to shoot itself in the foot is by putting conversions first in their marketing strategy.
While conversions are obviously important, that frame of mind can really take away from the customer's experience. Where's the lead nurturing in all of this? It's just convert, convert, convert. *sheds one single tear*
A real marketing strategy always puts the audience first. Finding ways to nurture your audience down the funnel to convert will build credibility for your brand, significantly improving the user's experience and, ultimately, increasing conversions for your business.
And how do you nurture your audience? With great content!
Next question: what's the vital ingredient in effectively communicating that message across to your audience?
Images! Images have always been a content marketer's quintessential weapon. The meat for your delicious gourmet burger, the tomato sauce for your pasta dish, the jelly for your peanut butter sandwich - whatever!
It's about using your images to communicate with your buyer personas in the right way and qualifying them to make a transaction.
The statistics speak for themselves: researchers found that coloured visuals increase people's willingness to read a piece of content by 80% and 34% of marketers selected visual assets as their most important content, behind blogging (45%) and before videos (19%).
So, I guess you could say that visuals play a big, big part in engaging with your audience, huh?
But not all of us have the luxury or the budget to have graphic designers that can whip up content for us whenever we need it. In the meantime, what you need is a tool that can help you create funky visuals that are easy on the eye and pocket. Hmm, 'funky' you say?
Be funky with your visuals with BeFunky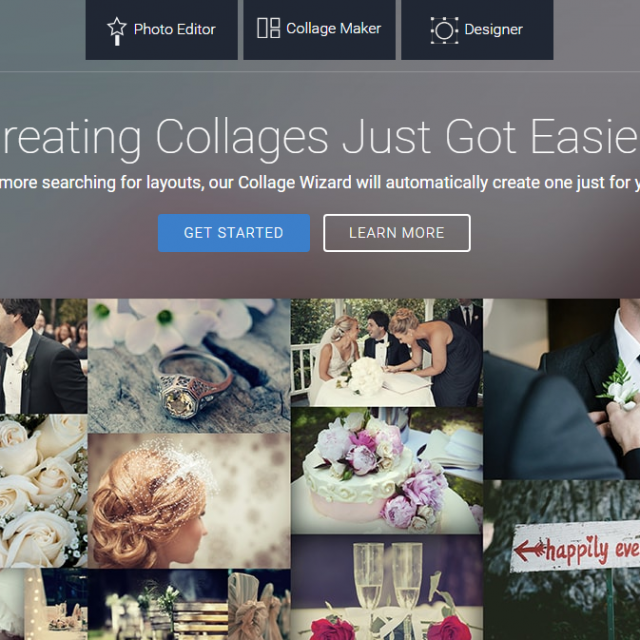 That was easily the least puntastic thing I've ever written. But anyway, BeFunky is an image editing/designing tool that can help take your images to a whole new level. You don't even have to create an account. Just visit the site and create to your heart's content. Next thing you know, you'll have some quality images, my friend.
The interface is minimal in design and couldn't be easier to use. The Photo Editor is great if need to amend any images or add any frames, stencils, colour or text to your visual. There are some features that are only available in the plus package, but overall, the basics are all there to get you moving.
The Designer tool is the best part of BeFunky. With a wide range of templates to choose from for multiple purposes (business cards, Facebook ads, blogger resources, events and a lot more), it provides a great platform to get the images you want.
The tool offers a lot of features, but if you're looking for just a little more, the plus package is great value.
Starting at $2.91 per month, you'll get an ad-free interface with higher resolution photos, more templates, photo effects, touch up tools and graphics for embellishing photos. An absolute bargain and seriously worth considering if you need to up your image game to engage with your audience.
Need to create amazing images that your audience can't ignore?
While BeFunky is a great starting point, if you need next-level and custom images, leave it to the professionals! Get in touch if you want to make image that people can't ignore or if you need to talk digital marketing.
In the meantime, follow us on Facebook, Twitter, and Instagram to keep up to date with all the latest news on content marketing and all things digital.