Today, the Leaving Cert results went live and dozens of students around the country were made to do the 'jumping while holding their results' pose that's so synonymous with news coverage of the big reveal.
These students will have made their choices and many will soon be continuing their education. It's always good to stay on the curve, to constantly be in pursuit of the latest knowledge. It's a truism that stands even more for the digital landscape - and that, presumably, is what's brought you here!
So, you're interested in finding out more about digital marketing. Well, you're not alone. As the world becomes more up to speed with digital media, the natural progression is to get better equipped.
Just so we're all on the same page, below is the search interest on Google for the search term "digital marketing tips".
That trend in the data is why we created this piece of content. To educate. But enough of data and geekery; let's delve into the data and geekery and look at some tips for beginner digital marketers.
1. Use AdWords Customer Match in your PPC efforts
If you have a database of email addresses (please tell me you're at least collecting emails!) and you're not using AdWords Customer Match, well, then you're missing out to put it lightly. Digital Marketing gurus have long championed the benefits of creating custom audiences based on email addresses on Facebook. Up until recently, this just wasn't possible in search marketing. Now this feature has been rolled out so you should use, test and repeat.
2. Use HTTPS protocol for SEO gains
As the juggernaut of digital marketing, Google was always going to make several appearances on this list. When Google speaks, people in digital marketing circles listen. The internet behemoth has spoken and wants a "secure web". It announced recently that one of its ranking signals is HTTPS for the search part of its business. Many digital marketing types have tested this however, finding that there's been no real SEO value in changing over to HTTPS. One of these is Dan Sharp, an SEO with Screaming Frog.
Dramatic impact of our switch to HTTPS nearly 2 weeks ago. pic.twitter.com/bcVRplS1sU

— Dan Sharp (@screamingfrog) April 17, 2016
All the signs are that now would be a good time to make the change, though. More than 30% of Google Page 1 results use HTTPS, and to ensure this number will continue to grow Google needs to give it more weight in how it ranks websites. Only then will it have the secure web it wants.
Google has so far been able to get people to switch to HTTPS in quite large numbers just by telling them to do so - though that tact won't work forever. People will begin to question the value in making the change if industry experts like Screaming Frog are calling Google out as in the tweet above.
Google will at some point in the near future have to dial up the algorithmic value to ensure it makes sense for the rest of the web to adopt HTTPS. Do it while it's still a long-term play and reap the benefits down the line.
3. Test email headlines for success
Email is neither black-hat or white-hat, but somewhat old-hat in terms of digital. However, it remains an effective channel for most advertisers and is consistently the top performing online channel in terms of conversions and ROI.
Within email marketing and digital marketing generally, testing is second nature. A headline is your chance to grab the attention of a user so we'd recommend concentrating your efforts on this. Email automation sites such as Mailchimp come equipped with features to accommodate A/B testing headlines in a real-time environment.
4. Use retargeting on people who convert
Let's say you're a reseller of iPads. You've converted a lead and they've now got an iPad in their mitts. So what do you do next?
Hit them with some carefully planned retargeting and advertise iPad cases. It's the logical next step. Hell, in a year or so hit them with an ad for the next-gen iPad. Those who convert are more likely to have an affinity with your brand and buy from you again. Providing you have offered a good service (which of course you have, if you've been listening at all).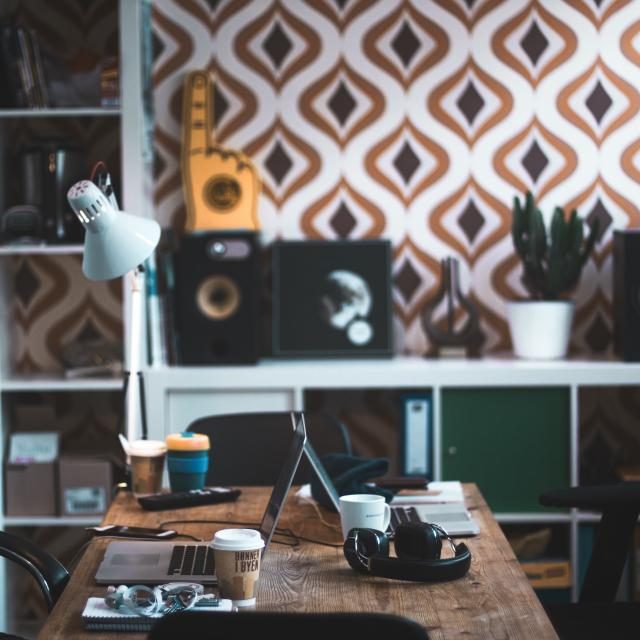 5. Use pop-ups to deal with cart abandonment and optimise your conversion rate
On some level, everyone hates pop-up ads. But boy howdy, do they work! Using pop ups to nudge people back onto your site where they can take an action is a proven conversion rate optimisation tactic. You may even have a pop-up that captures a lead's email address, horror of horrors, from which you can market to them forevermore.
6. Measure the analytics that matter to you
At a recent digital marketing conference, it was revealed that only 16% of SMEs in Ireland run analytics on their websites.
Some crazy web marketing stats at #learninbound in Dublin: only 16% of SMEs in Ireland run analytics on their websites!

— Brian Corcoran (@brianc13) July 20, 2016
Don't be a car-crash statistic like that one. Install an analytics package on your site and use the right metrics to measure success.
7. Use tools like Qualaroo to research and survey your website visitors
Once your site has been chugging away for a while and has started notching up sales (and you've graduated from a baby marketer), you can use a short survey (1-2 questions) to get insights from your audience. You can ask things like:
Why did you decide to buy from us?
Would you recommend us to your friends or colleagues? Why?
How was your experience shopping with us?
How would you describe us to your friends?
What would make you shop more often on our store?
And of course, allow for free-form answers to get the best insights, rather than multiple choice. It may require a bit of extra work, but we promise, it'll be worth it.
8. Don't rely on social 'likes' for reach
The organic reach afforded to your brand by reference of having followers is ebbing away to zero. It makes sense on that backdrop to back up your posts with advertising spend to ensure that they get seen (and actioned) by end users.
While it's all well and good to have lots of Likes, it doesn't really mean that much anymore. We consume media in the feed now. When was the last time you visited a brand Facebook page just to have a browse? It's been a while, yeah?
Social spend is now imperative to success. Sure, you can do it organically (some brands do!) but many are being smart with their budget and squirrelling cash away for promoted spend on Facebook.
As for the actual content, well, that's why you have us!
So there you have it: good practice across many areas of digital marketing. You'll be glad to hear that there is no test at the end. There's extra credit homework though, which is sharing this blog with your friends on social media!
Want to get an A grade in digital marketing?
Of course ya do! If you need help getting ahead, get in touch to find out what we can do for your brand. In the meantime, follow us on Facebook, Twitter, and Pinterest to keep up to date with all the latest news on content marketing and all things digital.