The team here at 256 headed off to Facebook for croissants but also to learn about the new Facebook developments that are coming out. From changes in personal data management, how best to manage FB Pixel and some kick-ass case studies, here's what you need to know to get ahead in your Facebook marketing strategy.
Off-Facebook activity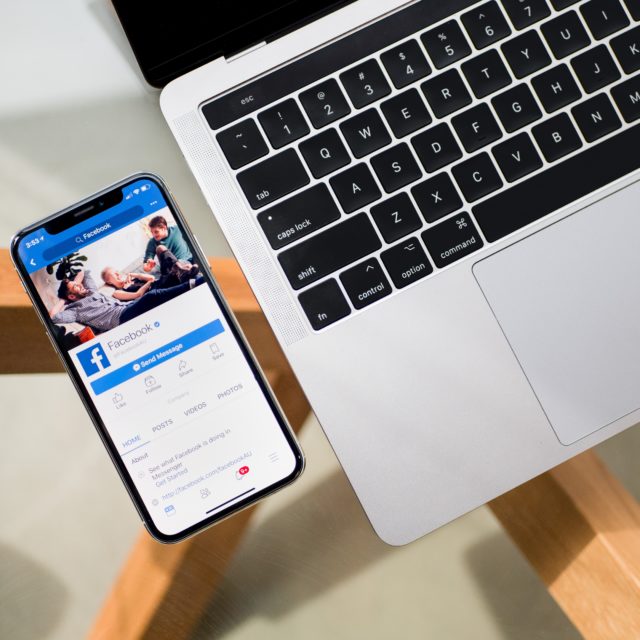 Zuckerberg came out last year with a statement on the 2019 launch of "Clear History". Since then, the name has changed to off-Facebook Activity to represent the initiative better and it's going to be initially rolled out in Ireland, Spain and South Korea.
So, what are we looking at here?
Facebook users will be able to wipe information that third-party apps and websites have collected. What this means for your marketing team is that the need to create relevant, entertaining and useful content is more important than ever.
When someone disconnects their off-Facebook activity, Facebook won't use the data they clear for targeting. However, Lynn Sutton, Product Marketing Manager at Facebook, emphasised their goal of protecting people's information while still providing a very effective platform for businesses to connect with their audience. It's also good to know that all "in-Facebook" activity won't be touched, and if you're creating content that people want to see then you're unlikely to experience turbulence when this tool rolls out.
The way we use Facebook is changing
What the team at Facebook have noticed is that people are engaging with social media with more intention and even scheduling pockets of their day for a scroll. Users are still doing a quick swipe while waiting for the bus for a five-minute social catch up. But now we're also seeing that extended interactions across the Facebook apps family are much more common now.
Instagram has 600 million daily visitors, WhatsApp gets 450 million, and Facebook wins with 1.56 billion active users every day. With more people socialising on Facebook's apps for longer periods of time, it's a great opportunity to take advantage of a
multi-platform presence to gain conversions.
Let's not forget about Messenger. One hundred billion messages are sent on this app daily and that's not just mates organising a meetup. Business and their bots are also making full use of this platform. ITV recently collaborated with a third-party Facebook business to create a Reminder Bot that reaches out to viewers in Messenger five minutes before live kick-off. You can see how this benefits both parties, right? ITV doesn't have to rely on its viewers' ability to remember to get them to tune into their favourite shows, and now people won't have to risk missing out on the next Love Island episode.
Facebook Pixel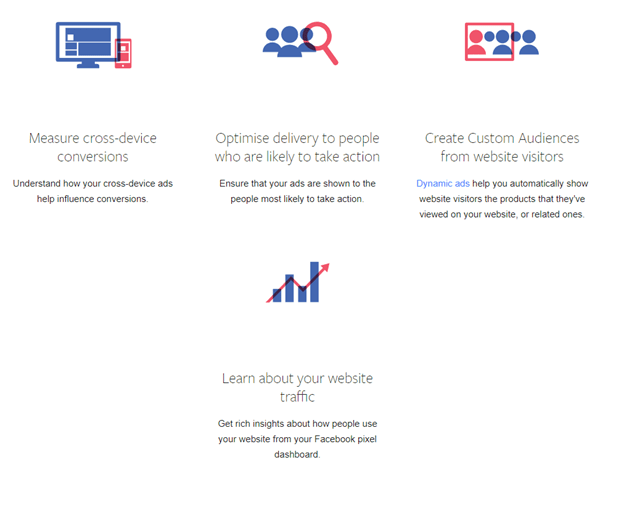 Facebook Pixel was launched way back in 2015 and it's been through a few revamps since then. It's essentially the code sits on your website tracking all the activity that comes from Facebook, and enables you to follow the conversion pathway, build targeted audiences, optimise your ads and remarket to people who've already taken any action on your site.
To succeed on Pixel, Facebook have given us the inside track:
Set up advanced matching in Facebook Pixel
Enable site-wide tagging for all events that you're comfortable with people seeing you share with Facebook
Provide high-quality signals by selecting events throughout your marketing funnel
Use Campaign Budget Optimisation (CBO) - this feature automatically redistributes your ads to the best performing audience.
Use Facebook Automatic Payments (AP) - this determines which payment methods you can use and how you're charged for the payment of your Facebook ads.
Following these simple housekeeping tasks will help you clean up those conversions and get a better ROI from your social spend.
Case studies: businesses doing cool stuff on Facebook
How GlueStore increased sales by 94 percent on Facebook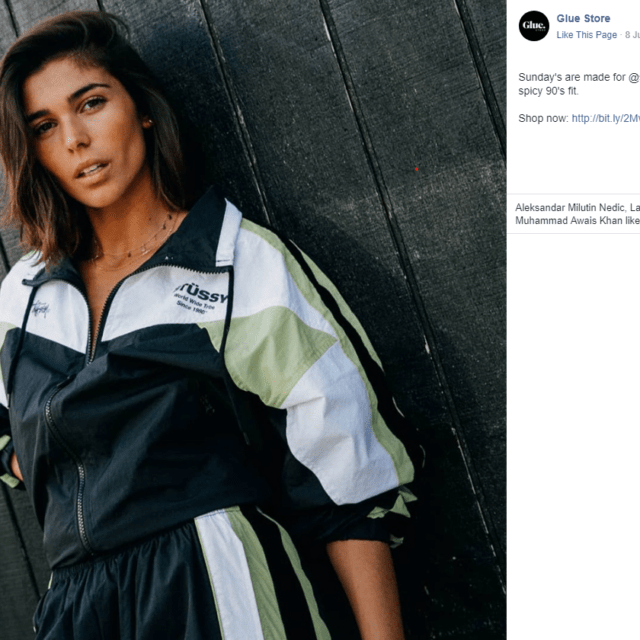 This Australian fast-fashion brand connected with its audience through dynamic ads and automatic placement to both lower their cost per acquisition by 48 percent and increase revenue by 88 percent. Letting Facebook manage where your ads appear to give you the best results on your marketing spend.
KLM - 'Try Before you Fly'
KLM was the first airline company to run a campaign on Facebook's AR ads format.
Facebook users can click on the ad and see themselves through the Facebook camera with a KLM suitcase in tow on their way to an epic, lesser-known location. Never before has someone been jealous of their virtual selves heading off on vacay!
Now that you're up to speed with Facebook's new releases, you can begin to bring them on board. In short;
Create quality, relevant content to handle the roll out of off-Facebook activity.
Adapt your social strategy for longer form engagement.
See if you can implement Pixel best practices to improve your tracking metrics.
Having a dynamic strategy that responds to major platform changes enables you to maximise your campaign's success!