Finding the creative content in 'boring' industries [with Examples]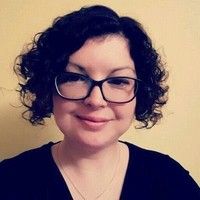 Posted by Paula Connor
October 29th, 2020
... And how to convince your boss to let you be creative.
What are the most stereotypical 'boring' industries you can think of to work in as a marketer?
You're imagining something very technical and niche, something obscure, amirite? Tech, pharma, manufacturing have all been slandered as less interesting sectors than fancy pants B2C brands. Or perhaps it's mundane content about money matters that has you snoozing (like tax, mortgages, pensions)?
To be fair, adulting is HARD. And it's a struggle to interpret what some companies want to say about their (no-doubt) super important products that could help you achieve financial stability. But urgh, why is most of their marketing so soul-destroyingly dull? Wouldn't it be great if important, technical and niche topics were actually engaging and fun so that you learn something new and beneficial?
At 256 we believe there is a shiny sparkle of interest in everything if you know just how to find it. And standing out from the competition and being memorable, is not just good for your brand, it will also sprinkle fairy dust on your ROI.
Let's get inspired by some stellar examples of creativity and we'll share our team's secrets to finding that elusive creative angle. We'll also help you convince the powers that be to support your dream of developing creative content marketing to promote your company.
Shining content stars in a galaxy of 'boring' black holes
Here are some glittering examples of creative content campaigns in allegedly 'boring' industries.
Quirky, fun medical health content
Fraught with compliance and regulation, marketers in the pharma and medical fields are often frustrated by restrictions on creativity. Hims, the fastest-growing men's wellness brand in the USA, takes a smart, relatable and honest approach to its content creation. The bold creative approach paid off, within less than a year of operation.
Dealing with topics deeply personal and serious for their customers (hair loss, ED and sexual health, acne), there is no attempt to shirk the facts. Their tone of voice and messaging is a balance of upfront 'real talk' and wit while conveying key product USPs. Visually appealing creative with strong use of colours, spunky design and animation, and amusing graphics is married with snappy copywriting. Dare you not to wryly smile but find yourself learning and intrigued by this creative content approach.
When Pensions meet pop culture
Our client Irish Life trusts us to make pensions interesting. They understand that their customers are real people who need practical financial support and want to engage with them in a meaningful way. In the past few years, they've shown their customer-led vision by trusting us to develop uniquely Irish, topical and sometimes off-beat content to achieve their business goals and engage target audiences about this complex topic.
We've created content for Irish Life about pop culture, Bigfoot, takeaways and an 80-year-old Granny DJ to unravel the complexity around pensions. It is possible to create compliance and product team approved content while converting your target customers and achieving results.
We've even won a global award for using 99 ice creams to highlight Ireland's alarming gender pension gap.
Making manufacturing content that matters
85% of manufacturing marketers have successfully used content marketing in the last year to create brand awareness according to a Content Marketing Institute study. We've all heard about the Blendtec video by now but who else is innovating in this diversified sector?
Trelleborg Group designs and manufactures equipment for many of the world's largest commercial ports. When a ship comes into harbour, Trelleborg produces the equipment the vessel comes into contact with to control the overall berthing process. That's a niche, right?!
To engage with their diverse and difficult to access target audience, Trelleborg Group set about creating a strategy including a comprehensive resources section, videos, downloads and thought leadership content alongside digital tools to engage at each stage of the customer journey. Results achieved include an incredible 820% increase in marketing-qualified leads and strong web traffic growth.
How to find the creative angle to work with
With these excellent examples in mind, let's look at how you can find that creative idea to set your content apart.
"At 256, creative ideation is a collaborative process and no one in our agency has an exclusive on ideas", says Neil Gordon, 256 Creative Director. "We start by honing the brief clearly with the client focusing on the key objectives 'what does success look like". Typically, we assign three two-person teams across the agency to work on answering the brief. The responses are shared during an internal pitch session and a shortlist of ideas agreed.
But how do you know your idea is 'The One'? "After the ideation sessions, we like to allow enough time for a 'Cold Light of Day' review. Does the idea still feel like 'The One' the following day?" says Karen Hesse, 256 CEO.
Gather the Improvisers and the Doodlers - Brainstorming exercise
Ideas don't appear in a vacuum and sometimes as marketers, it's hard to always be 'the ideas factory'. So, get help. Cross-functional ideation sessions are a great way to hear different perspectives, get new ideas and you'll have a group of colleagues who are invested in bringing the project to life from the get-go. That extra bit of gravitas and support you might need when talking to the boss about paying for it.
Here's the steps you need to follow:
Invite a diverse group of your colleagues together, from disparate parts of your company.

Set them the 'brief', explain the challenge and the message you want to convey. Explain the product/service USPs that they need to incorporate and the target audience.

Split them into groups of two people ensuring there's a mix of personalities and job roles - chaotic as you like, it's often how the creativity flourishes! Let them spitball ideas in their groups, see what they come up with. Remind each group that at this point no idea is a bad idea and encourage the groups to allow the shyest among them to speak.

Top Tip: at any stage if the teams are getting stuck get them to think of the very 'worst' idea they can come up with to ease the pressure on coming up with 'The One'. Sometimes, these worst ideas are the best.

Bring them back together after 30 minutes to present their ideas to each other and note everything down (

use our free brainstorming template

)

or record the audio (with permission).

Ask everyone to keep mulling it over independently and get the gang together again in a few days to add more ideas and cull others.
Please be conscious that ideas don't come to everyone in the heat of the moment. Some people are less confident at speaking up, so do allow for that. Some of us think on our feet (the Improvisers) and some are what I call 'Doodlers', we need to go off and think about it. Getting the group back together several days later allows the doodlers and the improvisers space to come up with new ideas and easily dismiss the duds after the initial excitement has worn off.
When assessing the options in front of you, go back to the brief. Have you achieved everything you wanted? Can the idea be used across different channels and formats; does it answer the target audience's needs? If you end up with more than one zinger of an idea, great. You can test your options with a real customer and get feedback before developing it fully or your senior management team can see the options and decide.
Where else do creative ideas come from?
Here are our recommendations for coming up with winning ideas and creative content:
KISS. You might know this acronym already, it means 'keep it simple, stupid'. Your idea doesn't have to be complex. In fact, simple is often better. Your creative can earn trust by taking a straightforward approach to drive interest and then you can add layers of

complexity over time.

Use your company's proprietary data/statistics to tell a story. You don't have to use personal data, you can anonymize it and extract insights and trends to share with the industry, media and customers.

If you don't have proprietary data, gather data from completing market research like a simple survey (

learn how we did this for EBS

). You could also take freely available data from other sources and build simple stories around that (e.g. how property website Daft.ie use Irish Property Price Register data on their site to help house hunters see the final price that homes sold for in that locality).

Collaborate with another non-competing brand with a connection to your audience. Create a

piece of content that answers your target audience's questions about an issue related to both of your services/products.
How to ensure your execution is as innovative as your idea
It's not always enough to have a creative idea. You have to turn an idea into something visual or interactive, you still need to amplify your content and you have to be selective about what channels to use.
Review what your competitors are doing to understand the colours they use, fonts and imagery choices. Be bold, do something very different. You could include illustrations, custom photography or even really unusual stock photos.
Change the channel. Engage your audience in an unexpected way. Many brands and content creators are using unexpected channels to reach new audiences in a clever way - even those in more traditional or 'boring' industries. Check out AdExpresso's article about how a Dental Hygienist is creating innovative, fun and educational content on TikTok and building a community of over 350k followers.
Ensure the language you use is relatable, clear and concise. It can be funny, but only if that's appropriate. Puns are not for every hun. Ensure the creative is shareable and emotive - you want your audience to care enough to take action.
How to convince your boss
If you need help convincing your marketing director or CEO to let you flex your creative chops, here's our advice. First of all, stay strong, we've all been there. Know that even the most old-school traditional-thinking people at the top will understand the logic that old ways won't open new doors and that some things are worth a shot.
Here's how to get them on board:
Educate: Yes, even bosses need to school themselves and keep their skills and approach up to date. Remind your boss of this quote from Ed McCabe, one of the leaders of the creative revolution in advertising in the 1960s and 70s: "Creativity is one of the last remaining legal ways of gaining an unfair advantage over the competition". Your company needs to invest in new and creative ways to succeed in the modern marketplace.

Entice: Show them creative examples in your industry and remember to look internationally for inspiration. You can find excellent ideas in our

Content Collection

. If you're still struggling with finding examples, just email us hello 'at' 256content.com and one of our content team would be happy to help.

Engage: Build trust and wield facts, use data to prove a point. Come up with a pilot to test and prove the hypothesis - you can A/B test two creatives to reinforce your position.

Evolve: Keep the faith. Keep innovating, learning and keeping your skills fresh. You can watch marketing experts provide advice and insights here with our Content Academy.
Things to remember
Your key takeaways here are that if you're struggling with marketing your so-called 'boring industry' company, ensure to reframe your thinking about developing creative content. Use your research skills to carve out the intriguing fact or story. Don't get overwhelmed, a simple idea is often the best.
If you bring others into the ideation process, you'll have support and fresh thinking to draw on. Ensure to consider innovating and experimenting with channels and formats - don't just rinse and repeat when it comes to promoting your content.
256 can help provide you with new ideas and inspiration as we regularly share successful examples and offer you opportunities to learn from the experts. And if you'd like help with developing your content strategy, we'd love to talk to you - get in touch!

Previous Post
Content Academy Live by 256: Technical SEO for Content Marketers

Next Post

Expert tips: How clever content increases tourism conversion rates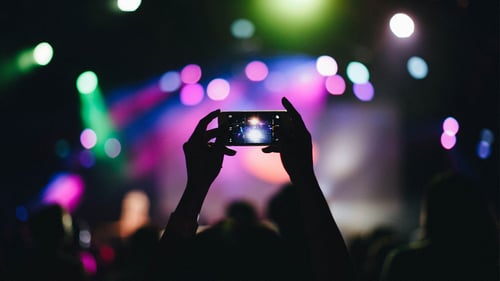 Kevin Browne | May 2, 2023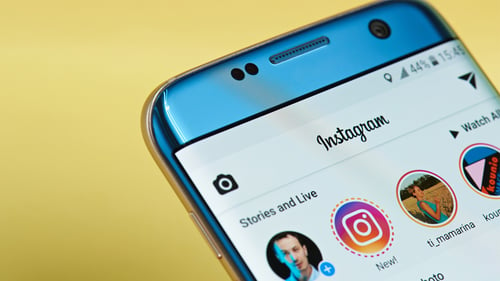 Mary Riordan | Apr 28, 2023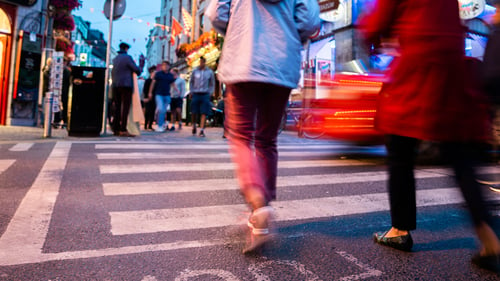 Kevin Browne | Apr 24, 2023