If our recent Content Marketing Survey compounded any one point it's that content marketing is becoming more and more of a necessity for any marketing strategy. Getting the message across efficiently is key to any business.
Finding simple ways to communicate with your audience and visualise your data will get your message across smoothly. It goes without saying that inforgraphics are an invaluable weapon of choice for a content marketer - but we'll say it anyway.
Let's face it, numbers and all that data can be daunting and getting it across to your audience is tricky especially if you're strapped for time or budget.
And that's where Infogr.am comes in.
How does Infogr.am work?
Infogr.am is a data visualisation product that brings out the best in your data. Infographics are a great means of organising a large amount of information in an easy-to-absorb and aesthetically pleasing display, and that's what Inforgr.am does best.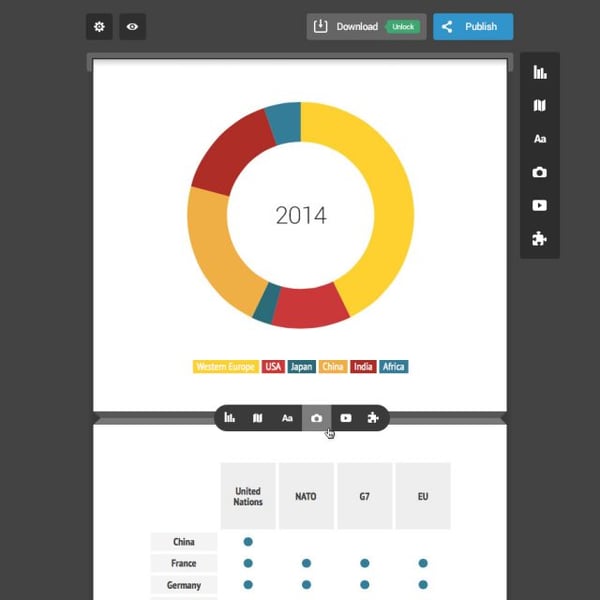 For the free plan, there are over 30 chart types to choose from. Simply choose your preferred design, enter your numbers manually or upload your data (xls, xlsx, csv) straight from your device and Inforgr.am will do the hard work for you.
You can then customize your design to your taste and purpose using more charts, interactive maps, text and your own pictures.You can even connect live data by adding a public Google spreadsheet url or a JSON feed.
The free plan gives you a very good platform to work from, but if you want to splash the cash for more options and freedom, there are various premium and business plans available.
Infogr.am has some very attractive visuals to choose from for templates. The overall features are easy to use and the finished product is tidy and well organised. The interactive maps are especially impressive but, unfortunately you have to upgrade to get access to most countries. *Shakes fist.* If you do have extra cash to spare, upgrading could definitely be worth it.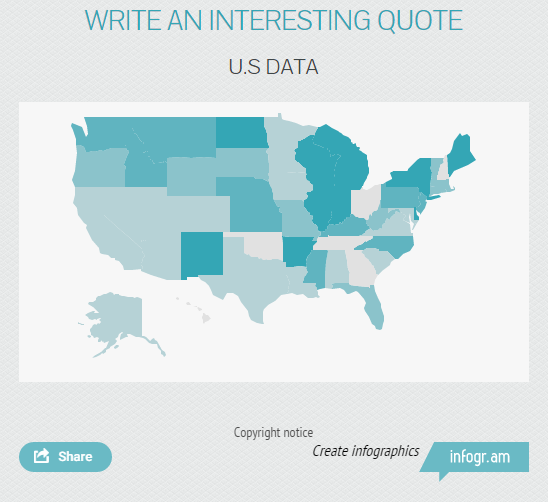 Why do I need it?
Creating unique infographics can bring your presentations, social posts and digital campaigns to a whole new level. They allow your boring old numbers and data to be absorbed by your audience in a whole new way and in seconds.
Engaging with your audience is essential, so giving them clear, vibrant and informative images brings you much closer to that goal.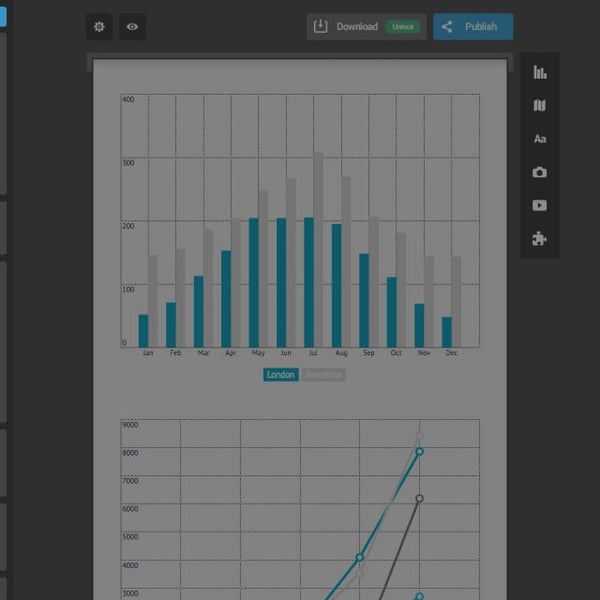 If you're looking for basic and quick custom infographics, this software does the job well... But, if you want the real deal, get in touch with our award-winning team at 256 Media and we'll be happy to help. Follow us on Facebook, Twitter and Pinterest for all things content and digital media.