Some things in life are inescapable. Taxes, Justin Bieber, and content are three of them. Two of these three things are likely to be around for a long time to come. (Hint: Justin Bieber isn't one of them.)
Content marketing is at its peak. It really is everywhere and if you haven't yet boarded the content train you might feel like you've been stranded on the platform, watching as it speeds away without you. With so much momentum, is it even possible to catch up?
Quick answer: yes.
But here's the thing. Are you gonna do it a) yourself, or b) outsource to content specialists? If you answered a) we have three tools to get you started. If you answered b), get in touch! ;)
See, writing good content is easier said than done. Unfortunately, not everybody is blessed with a natural talent for creative writing and idea generation. Rattling your brain for ideas can be frustrating--and that's before you even put pen to paper or fingers to keyboard.
You might even be able to plan what you're gonna to say in your head, but when it comes time to actually type it, you word vomit a load of rubbish all over the page. What's a marketer to do?
Here are three free tools to get your started with the basics of blogging!
1. Get blog titles with Portent's Content Idea Generator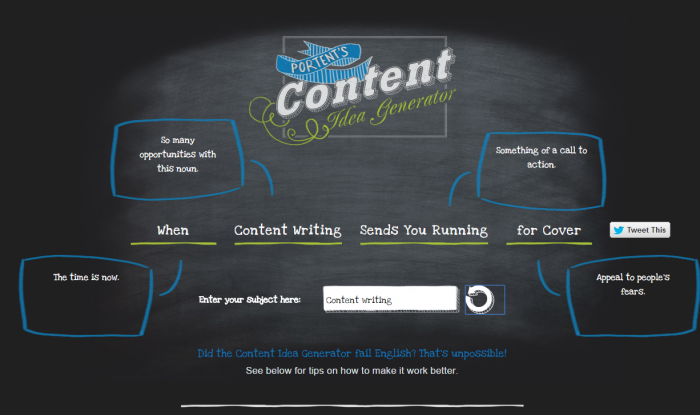 Choosing a good blog title is essential to engagement. Portent's Content Writing Generator can help you get some useful blog titles. All you have to do is enter the subject in the search bar and it will generate countless ideas to get you started. (And probably make you chuckle.)
Some of the titles are a bit mental and downright unusable, but there's enough there to get to grips with the fundamentals of blog titles. Also, it occasionally hits the nail on the head and gives you that sweet title you've been looking for.
For further reading on the basics, check out:
2. Find out what's hot with Google Trends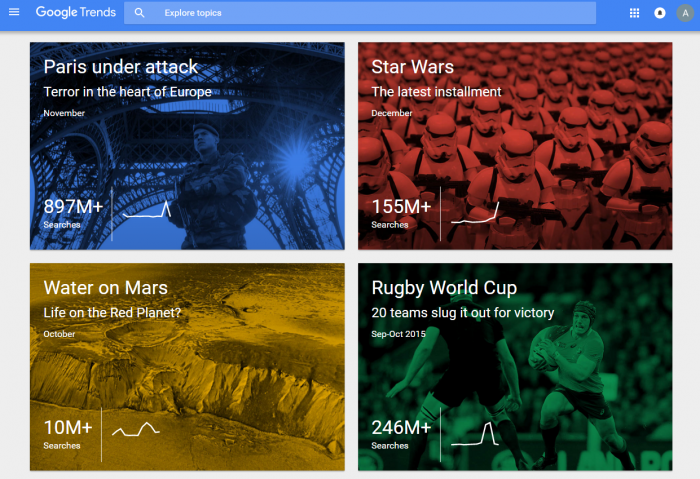 Google Trends is often overlooked by a lot of marketeers, but it actually offers some great insights into what people are searching for so you can maximise your potential reach by giving your audience content that's current and relevant to what's trending. It's a bit like using a blog title generator but with the added plus of applying a small measure of actual science.
All you have to do is pick your preferred category and country and it will give you a top 10 list of trending searches and topics. You can even see what's trending on YouTube. Intuitive and foolproof, Trends can really help you increase engagement--even on a baby blog.
Improve your text with Hemingway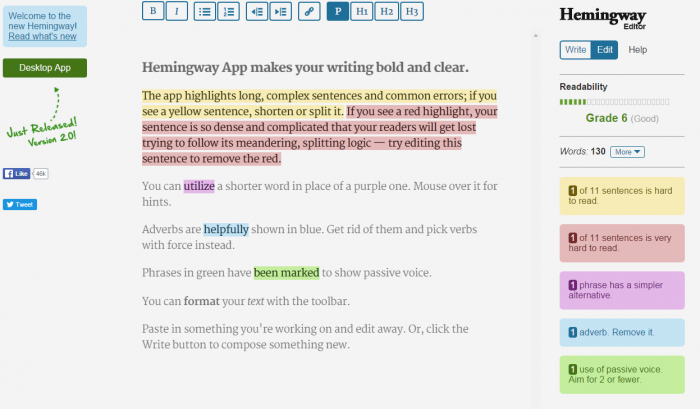 If you don't have the luxury of having an editor to clean up your content, Hemingway is a great writing tool that identifies long, complex sentences and common errors in your text and helps you improve.
Just copy and paste your content into the app and it will clearly colour-code sentences and suggest ways to improve the clarity in your text. Simples.
HOWEVER! Use the tool the same way Hemingway used his prose: sparingly! Proceed carefully with this one, friends.
Bonus - Guardian and Observer Style Guide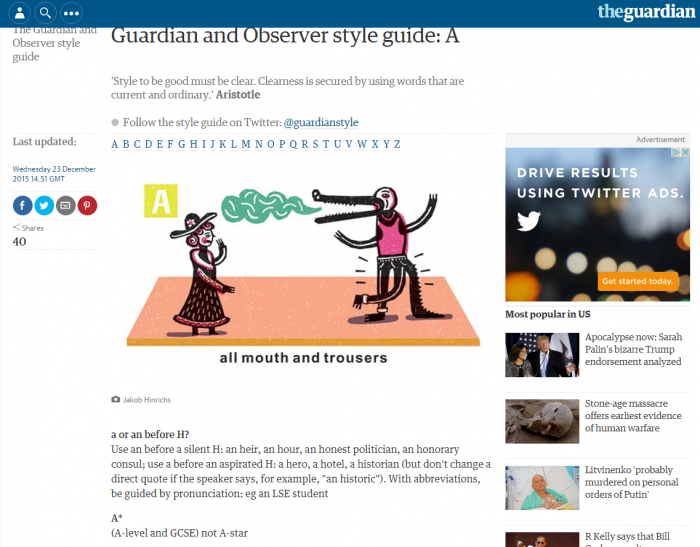 The Guardian released a great A-Z style guide with useful writing tips and definitions of unusual words, which will help polish your approach.
The list is really comprehensive and offers alternative definitions of everyday words, as well as grammar advice, to help you convey your message in a simple and current way.
Need help writing brilliant content?
Want to embrace content but don't have the time or talent to do it yourself? That's where we come in! While these tools are helpful to starting out, they are only intended for the basics. If you want more than that, you'll need help. We are content specialists with digital in our DNA. Get in touch to talk to our award-winning team and we'll be happy to help.
In the meantime, follow us on Facebook, Twitter, and Pinterest for all things content and digital media.