The one-stop shop is a format that a lot of retailers strive for. Take Ikea for example: they offer an impulse buyer's heaven (and hell) with every household appliance you can think of alongside food services and products. If you wanted to, you could probably live in Ikea.
Certainly, you could play an epic game of hide and go seek. But back to the topic of one-stop shops. While Ikea is the go-to, department stores have upped the ante too. M&S offer clothing and delicious cookies all in one package. Tesco have thrown their 22 cent plastic bags into the ring and have introduced their own clothing range, phone network, food, credit cards and more.
The appeal is a given. The more versatile a brand is, the more time and money their consumers will inevitably spend with their products. A lot of businesses are trying hard to crack this, but it's so easy to get wrong.
HubSpot happen to be one of the few businesses that are hitting the nail on the head with versatility and a robust suite of products. They don't need an introduction, but I'm going to go ahead and give you a brief 411.
Founded 10 years ago by Brian Halligan and Dharmesh Shah, HubSpot has developed a marketing and sales platform that's the candy shop of the marketing world. They're also one of the pioneers of inbound marketing (an obvious favourite of ours) and evangelise the concept through their own marketing.
HubSpot has created a one-stop digital hub complete with how-to blogs, eBooks, training, data and more tools than Batman's utility belt.
Today, we've highlighted two great HubSpot tools for you to sink your teeth into.
1. LeadIn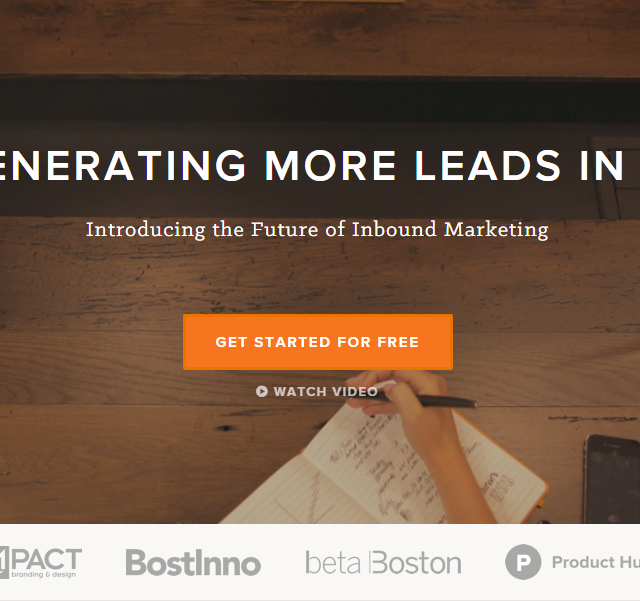 LeadIn is a free tool that helps you track visitors on your site and their habits. There's a web app available, but if you're using WordPress, we highly recommend you download the Wordpress plugin to get the most out of it.
Use this tool to scrape contact info from existing forms on your website and track how your leads are interacting with your content before becoming a customer. LeadIn will also give you what links they're looking at, what traffic source they're coming from, how many pages they've viewed and any public information about them that's available.
You can even set up contact and lead capture pop-up forms on your website in minutes, or sync your existing forms to your LeadIn database. No coding required. Integrate LeadIn with your email tool, gain contacts for your newsletters and nurture your leads down the funnel the right way.
Bare in mind, this tool only lets you scrape contact info from forms made in HubSpot or the 3rd party form tools they list.
2. SideKick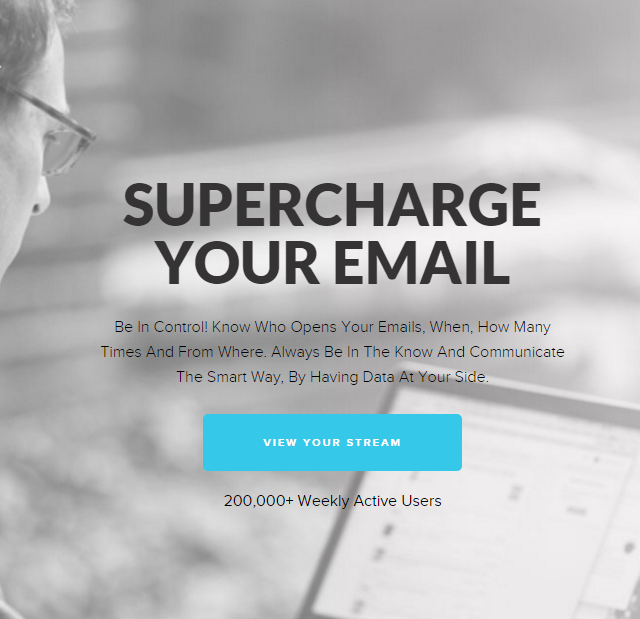 SideKick is a lifesaver and once you download it, you'll never go back.
SideKick lets you know who has opened your emails, how many times and if they've clicked the links attached. It also gives you a stream of exactly how contacts are interacting with your emails.
There's a Google Chrome extension available but there's also an Sidekick Outlook version too if you use that daily in work. Pop-ups will show up at the bottom right corner of your screen telling you when a contact has read your mail. Find out who's ignoring you and who hasn't read your poetic electronic mail (awkward).
SideKick is completely free to use but limits you to 200 notifications a month, though there is a business plan available starting at $50 a month that gives you unlimited notifications, email templates, easy document sharing and a lot more.
Need help with your inbound marketing?
Are you looking to get to grips with inbound marketing and implement an effective strategy for your business? Why not get in touch with our award-winning team at 256 Media and we can help.
In the meantime, follow us on Facebook, Twitter, and Pinterest to keep up with all things content and digital media.